You Better Belize It :: A Honeymoon in Paradise
It's true that Belize has the best of both worlds: affordable unlike some Caribbean destinations and culturally diverse like Central America. Eager to experience a barefoot beach destination and a jungle adventure, we selected Belize for our honeymoon several years ago.
Belize has an interesting history as a county. It was formally known as British Honduras and a British colony. In 1981, Belize became a commonwealth realm. The country is broken down into the mainland and the multitude of large to small islands, located along the eastern coast. Ambergris Caye, the largest island located off the Belize coast, is luring travelers from all over the globe and home to some of the more developed resorts in the area.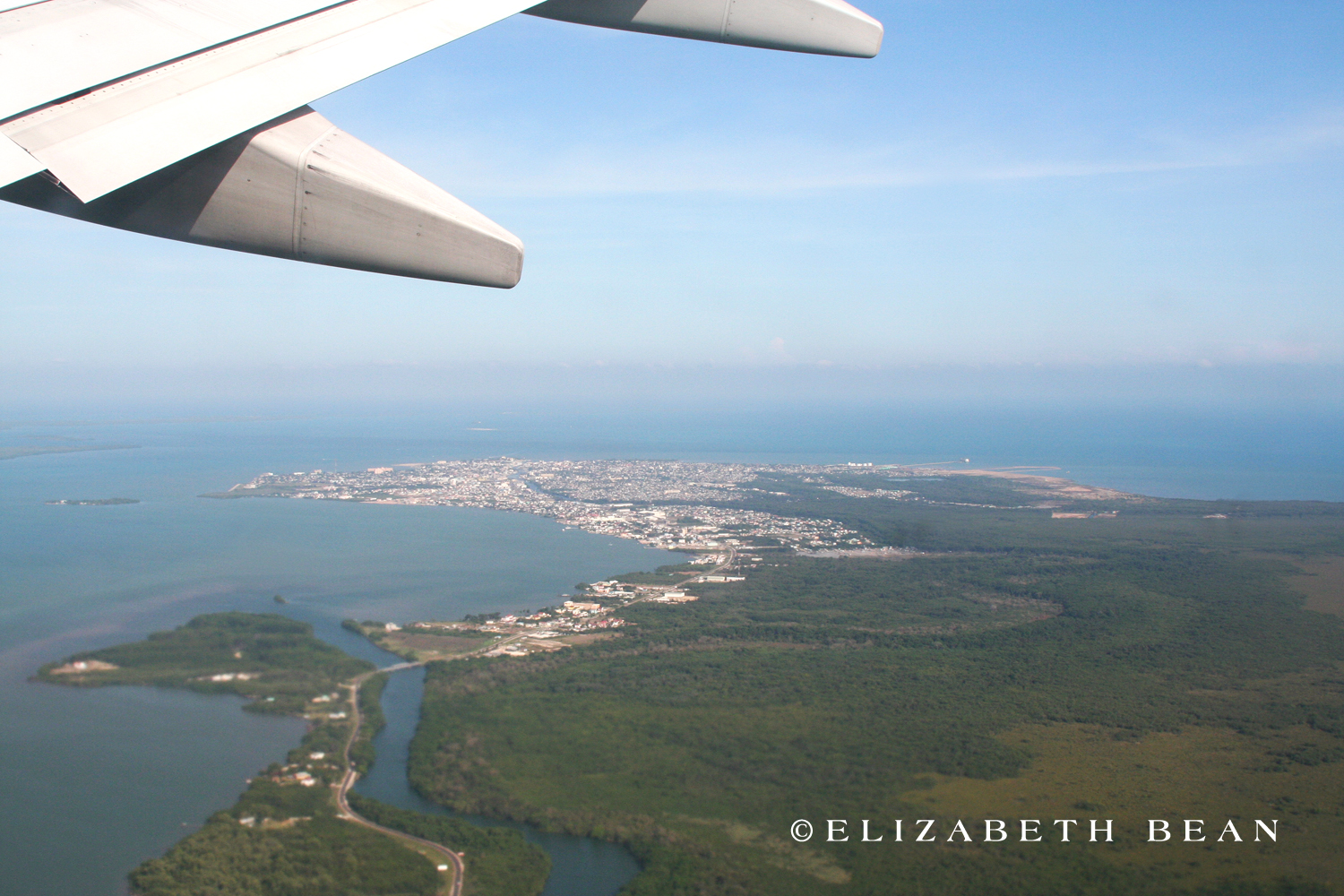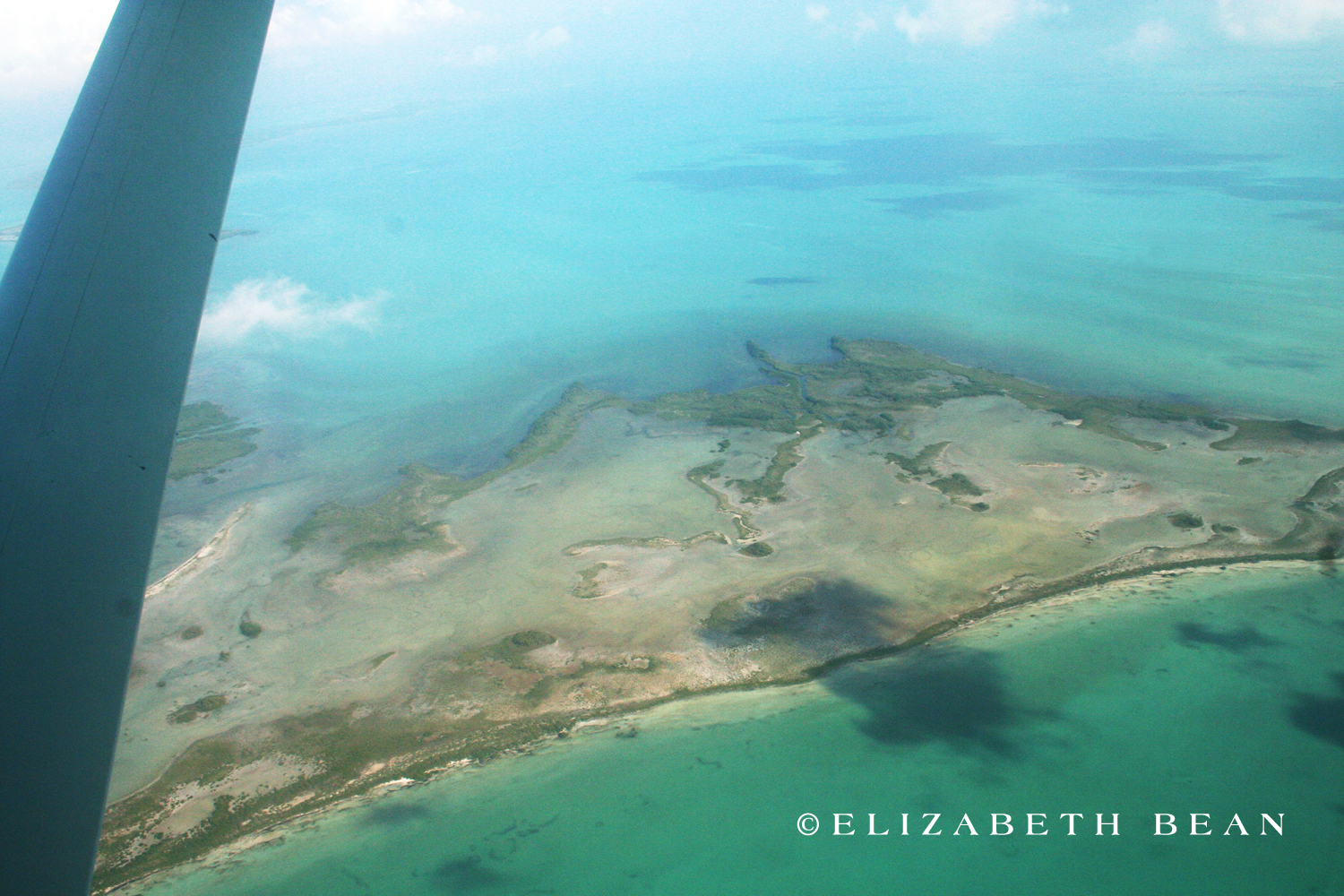 Ease of Travel
Any uneasiness about traveling to a country with a foreign language, civil unrest, or weak federal governments, Belize makes for an easy option and safe choice. With English being the official language, the U.S. dollar is widely accepted and trades at a rate of around $2 Belizean dollars for $1 U.S. dollar. It's a pleasant 2-hour flight from Miami to Belize City and short flight in a tiny Maya Island plane across to this 25-mile island. Like most Caribbean locals, the locals are welcoming and friendly. The population is somewhat like a United Colors of Benetton ad: local Mayan, Creoles, Spanish, English, and even German-Russian Mennonites represented.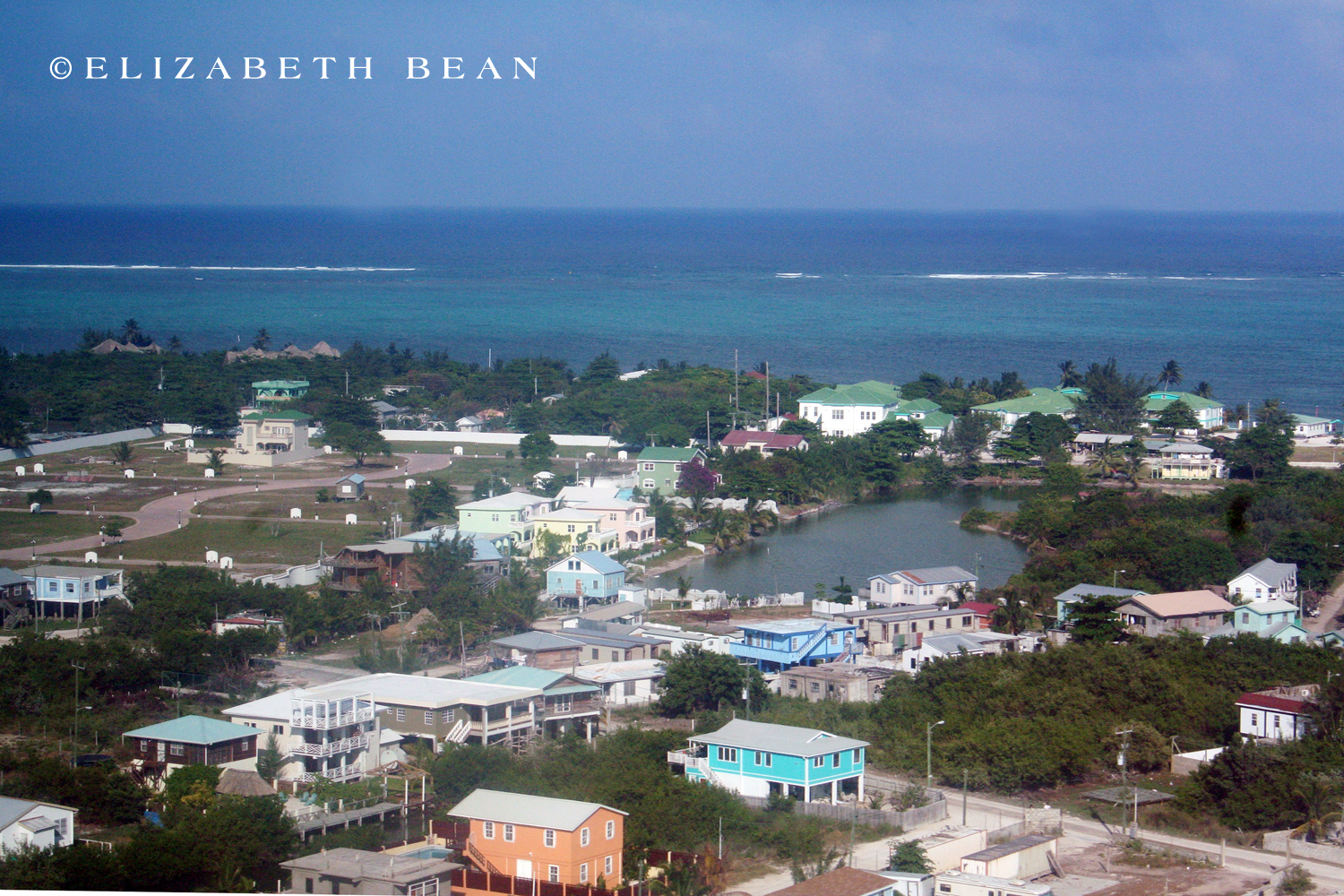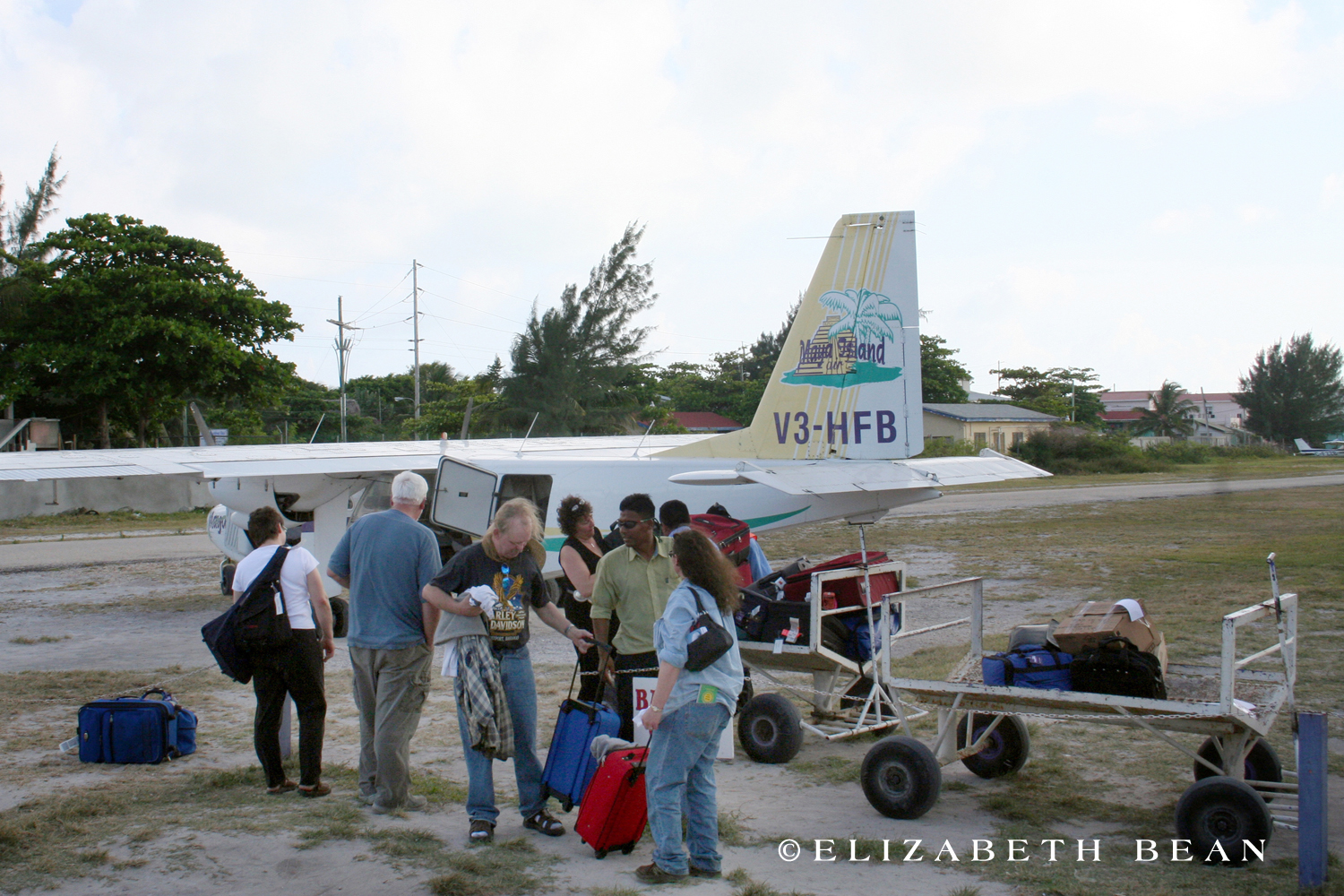 Luxurious Resorts
Captain Morgan's Retreat is one of the larger resorts on Ambergris Caye. But even with its size, it provides a secluded atmosphere to escape the hustle and bustle of city life. The relaxing resort offers a spectacular island setting with in-house dive shop, spa, casino, three freshwater pools, swim-up bars, on-site restaurant while the grounds are sprinkled with hammocks, swaying palm trees, picturesque white sandy beaches, and shady palapas—a thatched roof shelter. Accommodations consist of cabanas, villas, and luxury condos. Our villa had generous amenities and a private porch steps away from the lapping waves of the beach! (Captain Morgan's was even used for Fox TV series Temptation Island.)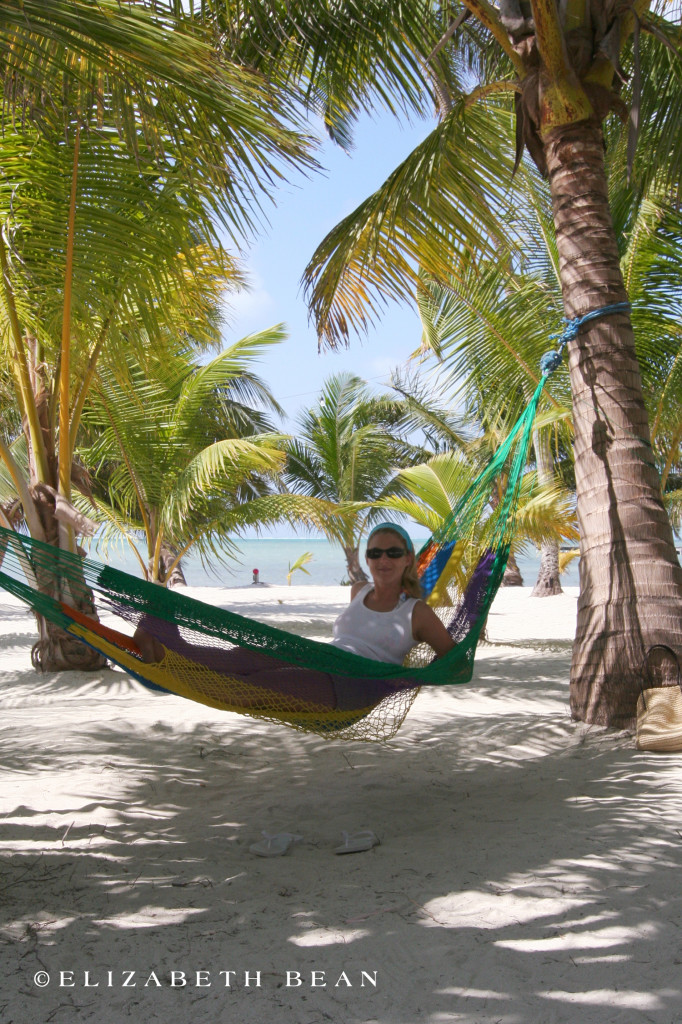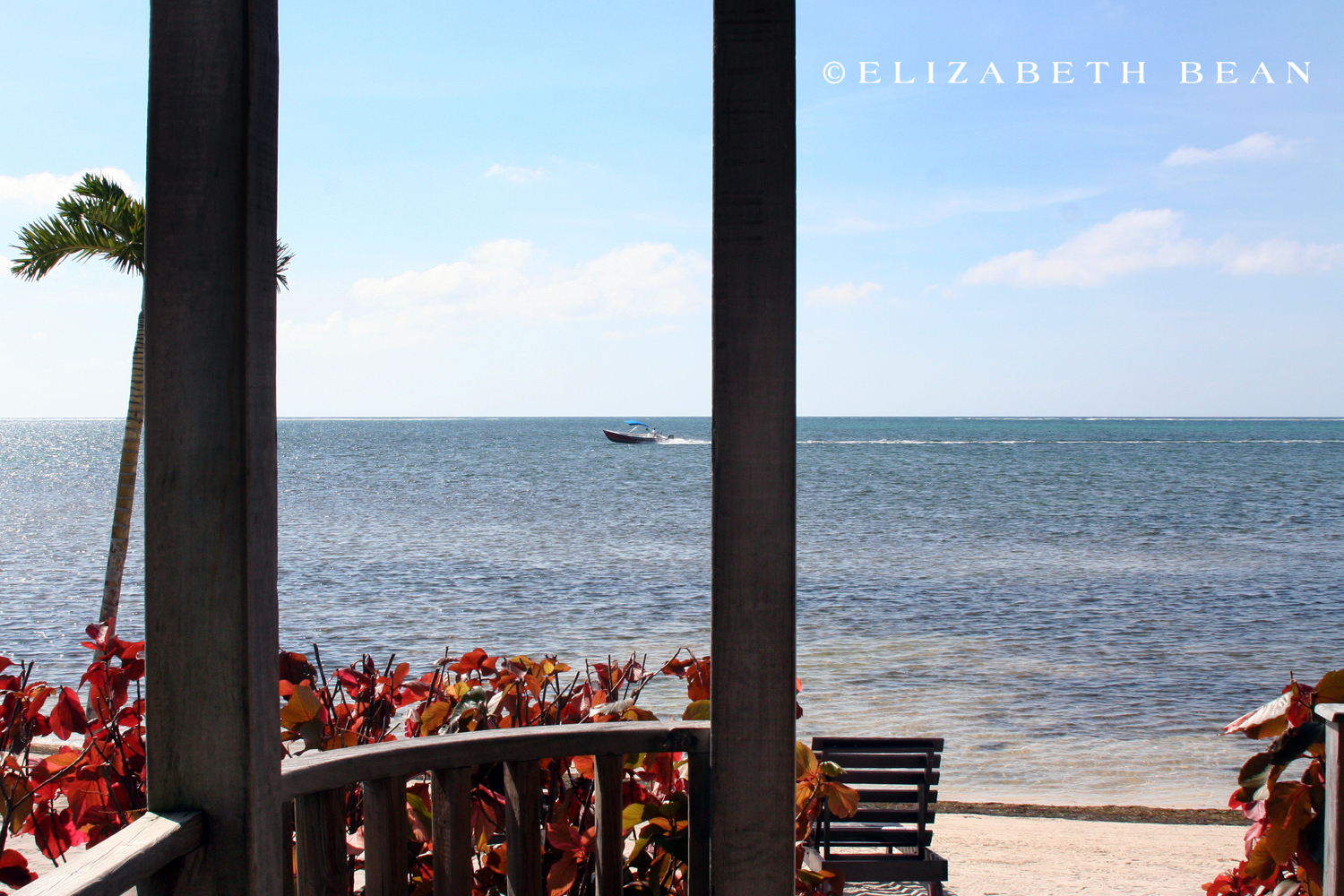 Island Escape
On Ambergris Caye, the pace is laid-back and offers a peaceful getaway unlike many of the world's more crowded islands. With no rental cars permitted, golf carts and water taxis are the main mode of transportation. San Pedro is the only town on the island and easily navigated by foot or bike. The former fishing village has grown over the years, but still holds its seaside charm with narrow sandy streets and lively beachside bars. If you are in town on a Thursday night, enjoy a cold beer at Wahoo's Lounge while watching the famous chicken drop— A cross between poo-play and bingo.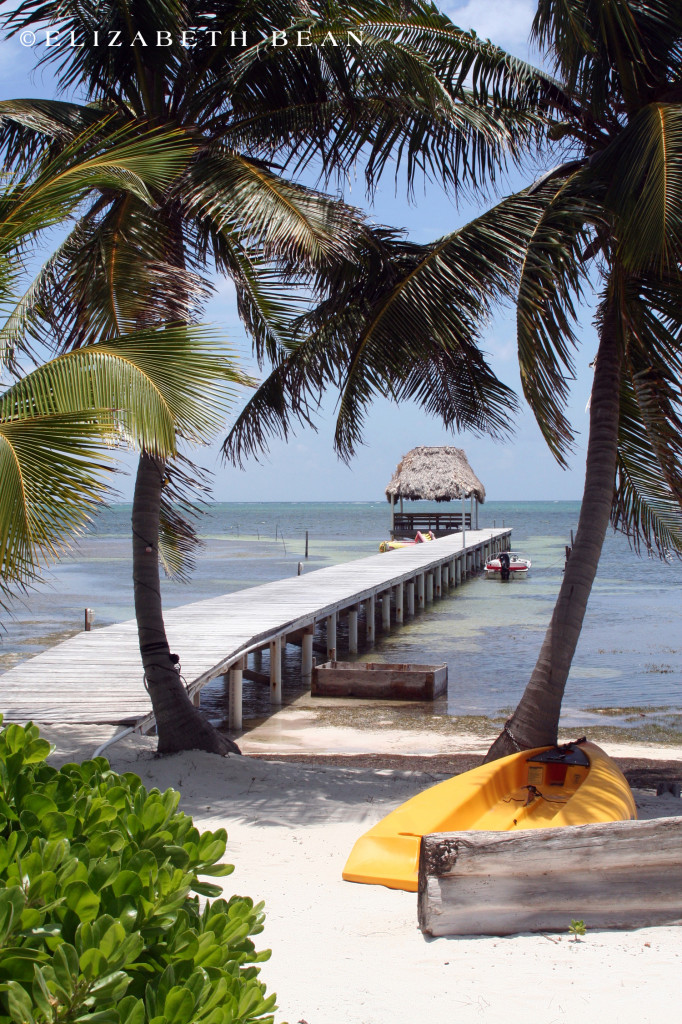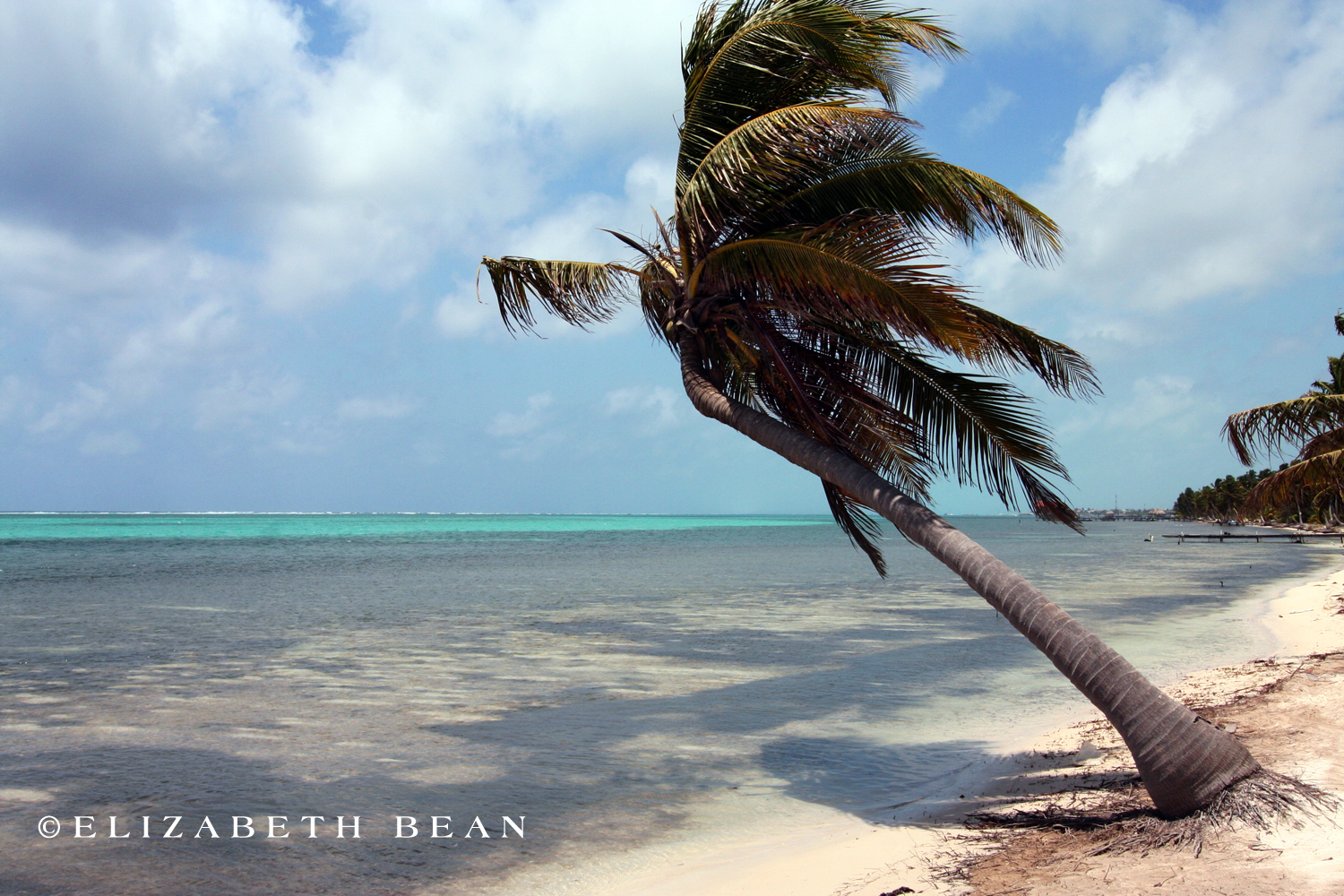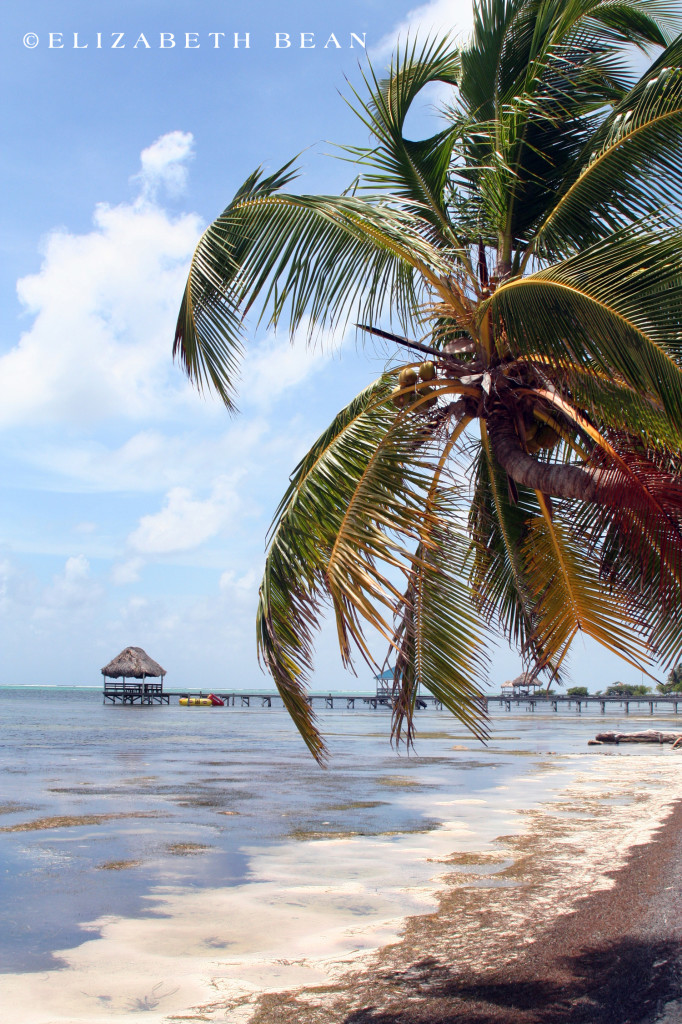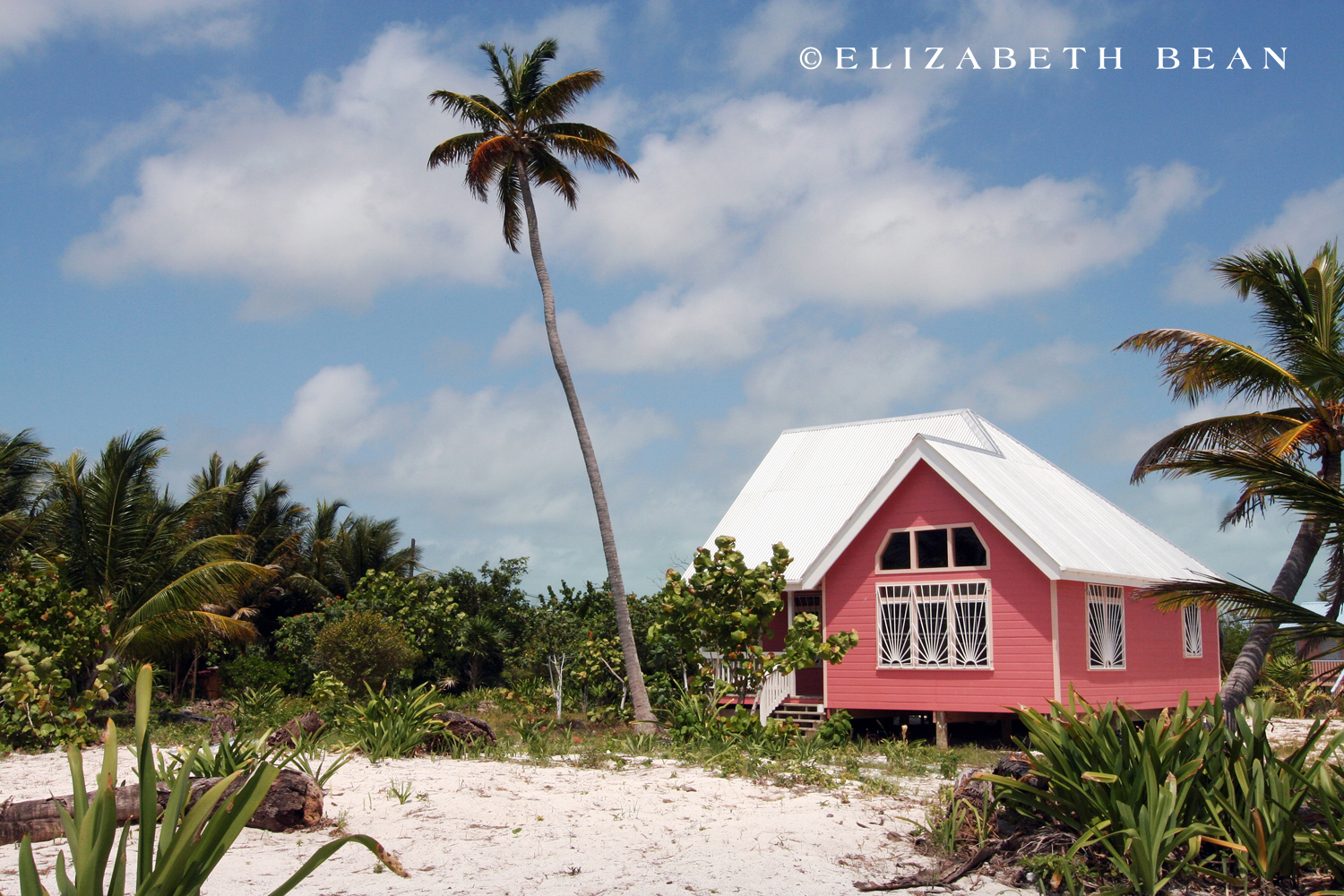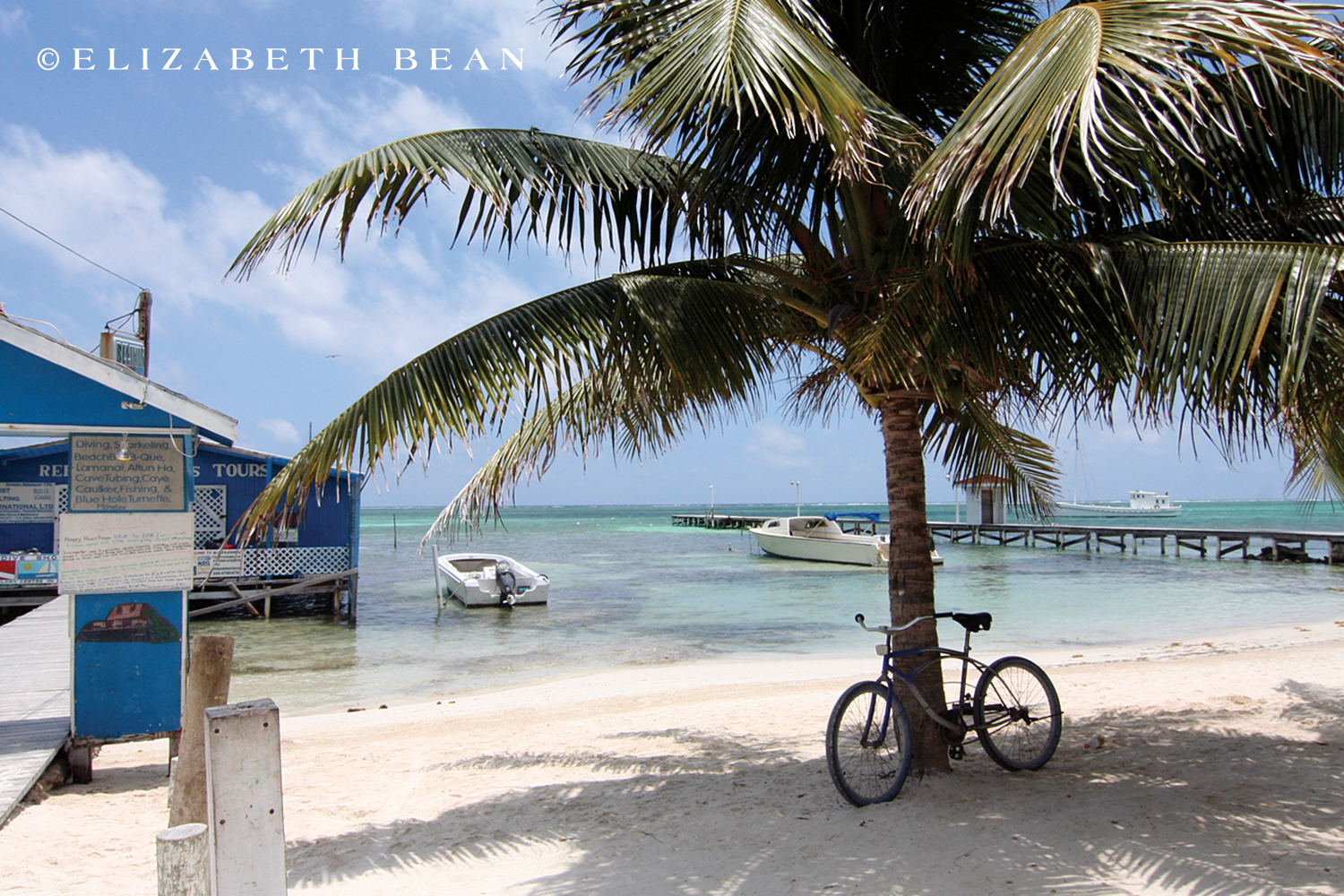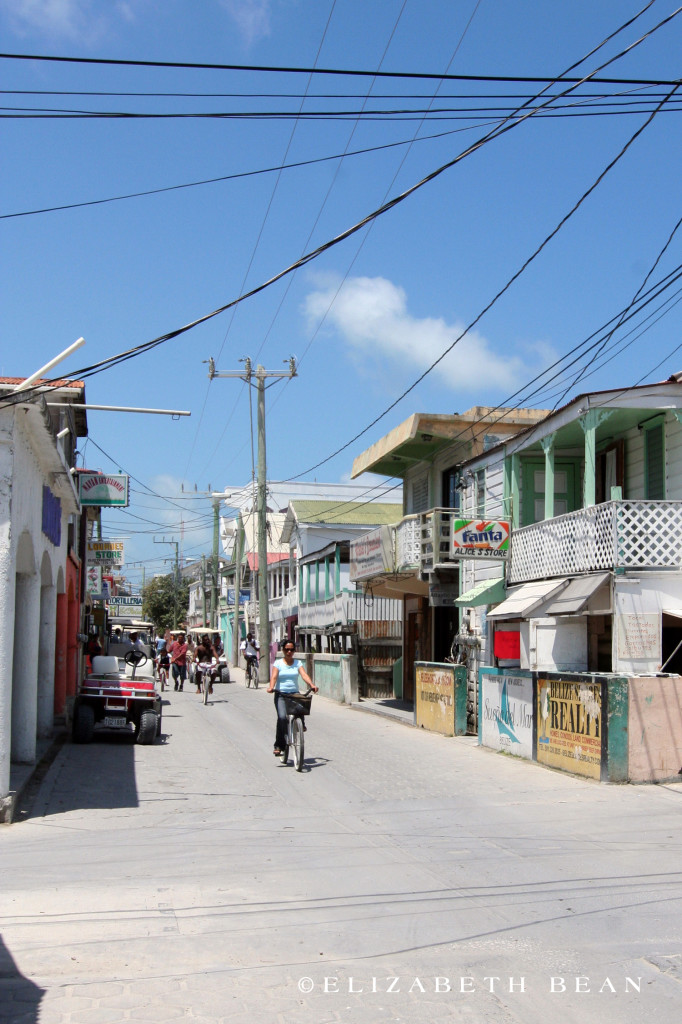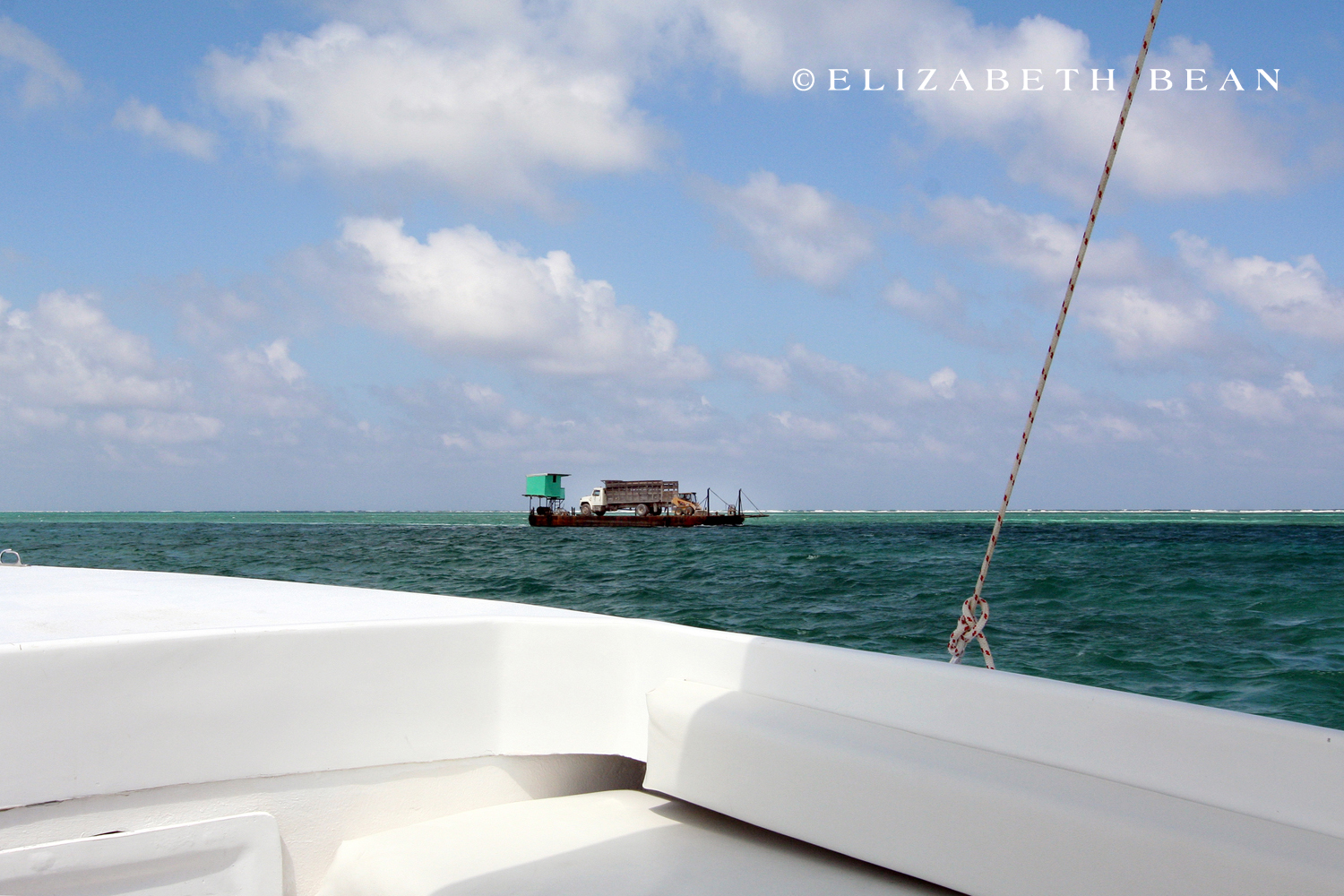 Adventures
With its close proximity to the jungle and part of the Mayan empire, there's no shortage of adventures. Captain Morgan's Retreat offered a variety of excursions including an incredible cave tubing tour expedition into a lush tropical rainforest (unfortunately, didn't have any pictures from this amazing experience). Jumping onto a tube, we floated down the river through an overgrown forest arriving into a cave. Equipped with headlamp, we were surrounded by fantastic limestone formations. There are also zip-lining tours through the canopies of the forest. This exhilarating adventure gives you a birds-eye view of the jungle while spotting howler monkeys roaming in the wild. As we said biking is a major form of transportation, most hotels offer bikes for exploring. Pedaling through the sand can be difficult at times, but turquoise waters on one side and the tropical flora on the other, makes for an enjoyable trek. Tikal (Just over the Belizean border in neighboring Guatemala) is considered to be the most impressive of all Maya ruins. We spent a day hiking these amazing ruins from 400-300 BC (Read complete story here). However, Belize contains the greatest concentration of Maya sites in Central America and worth taking the time to visit.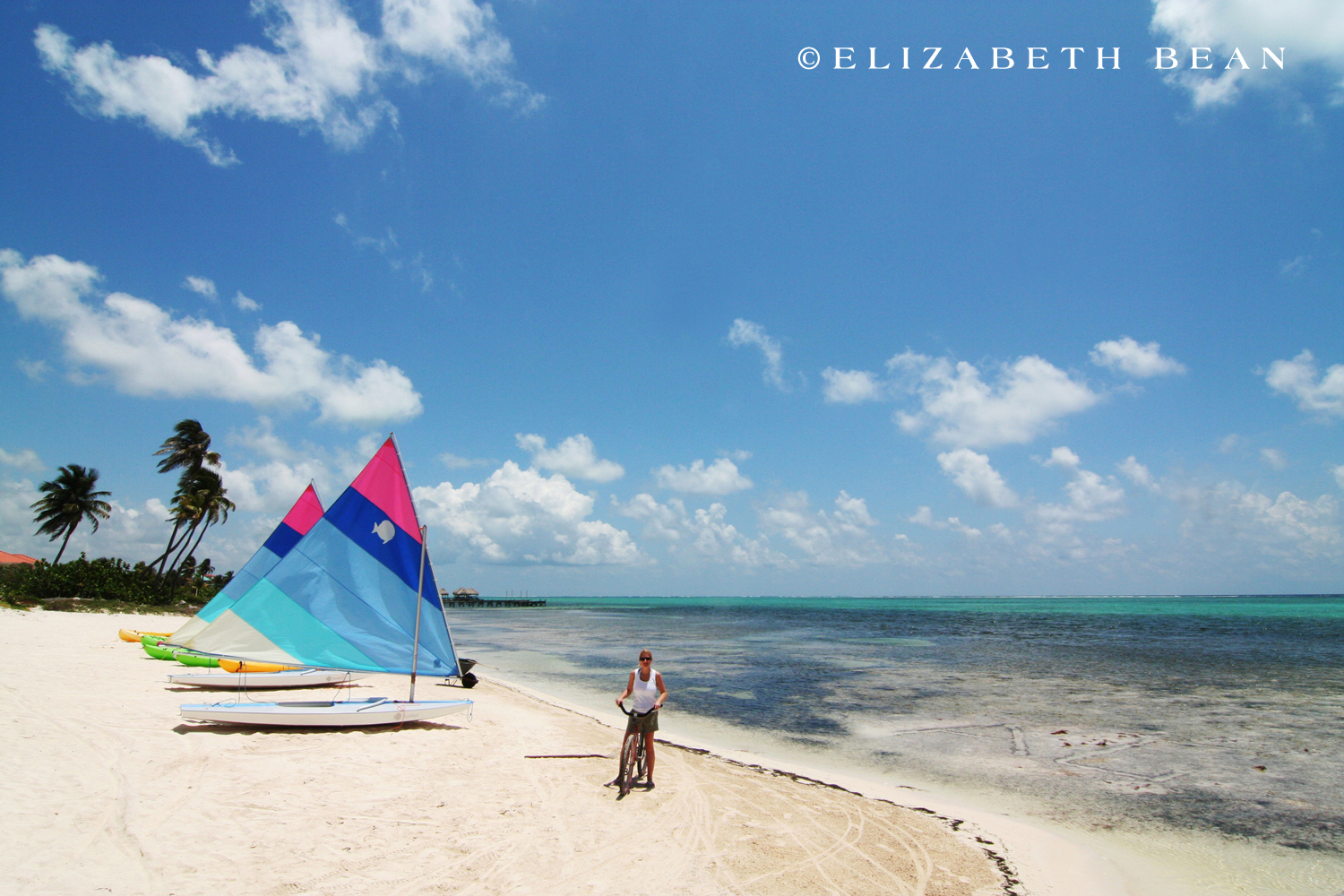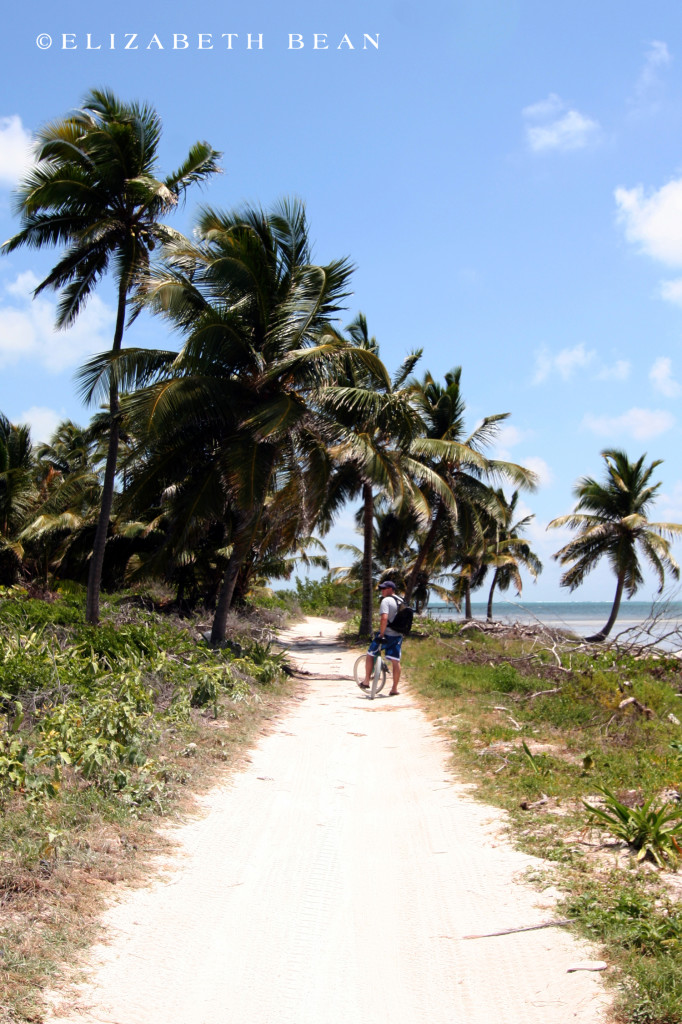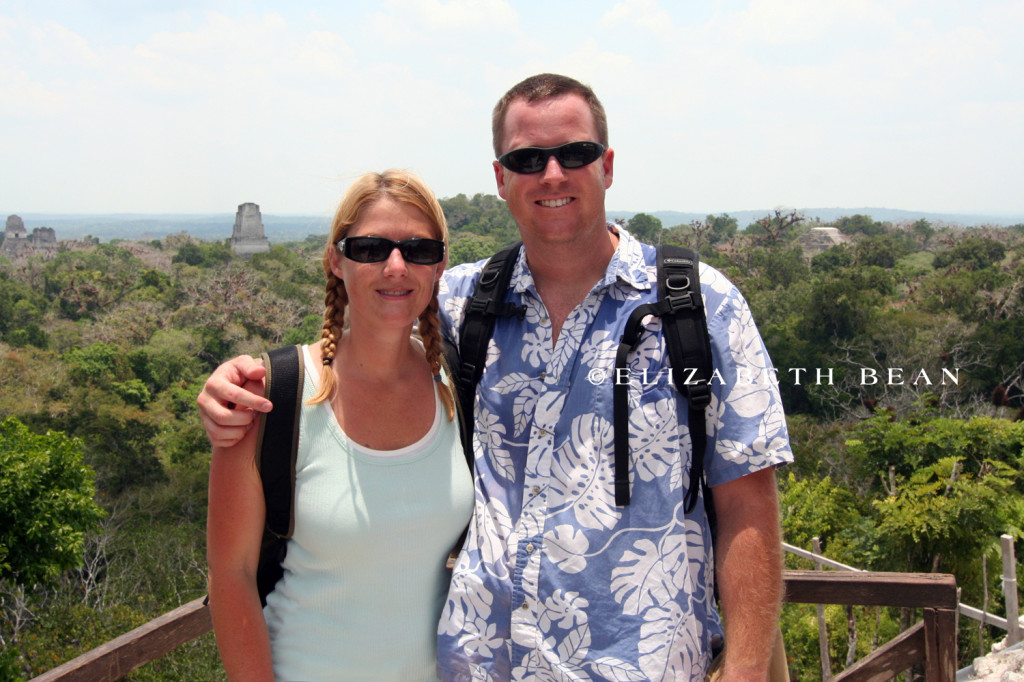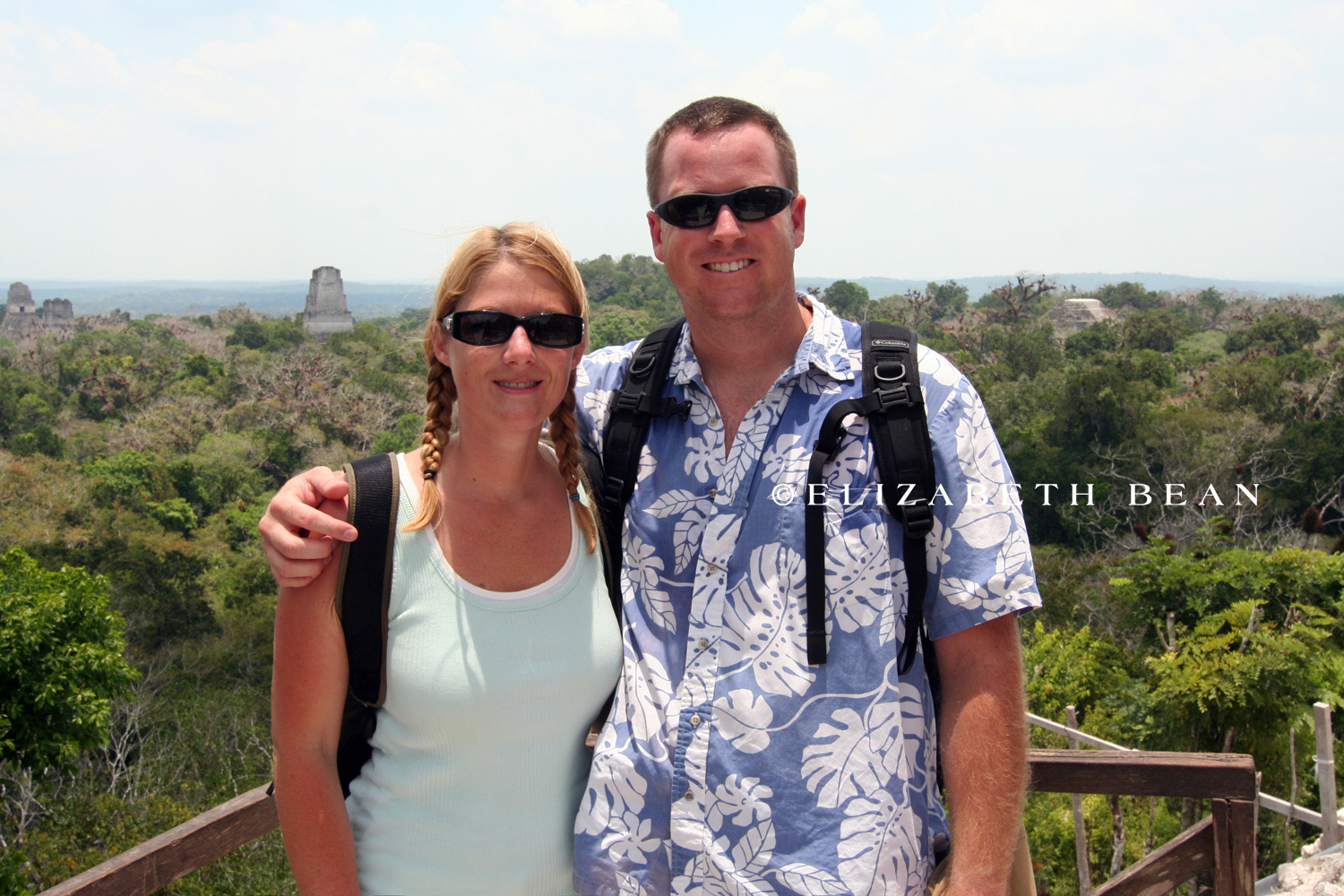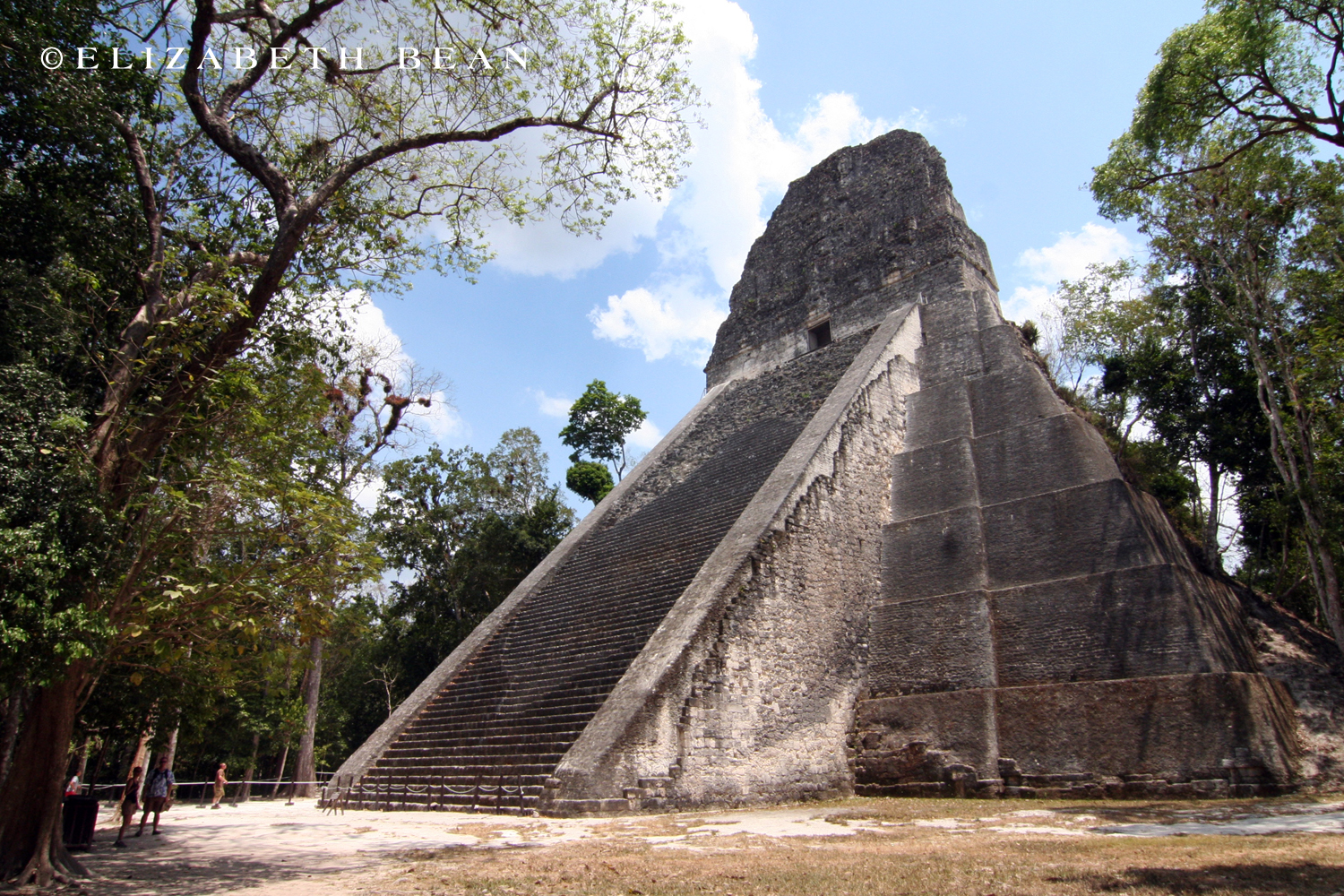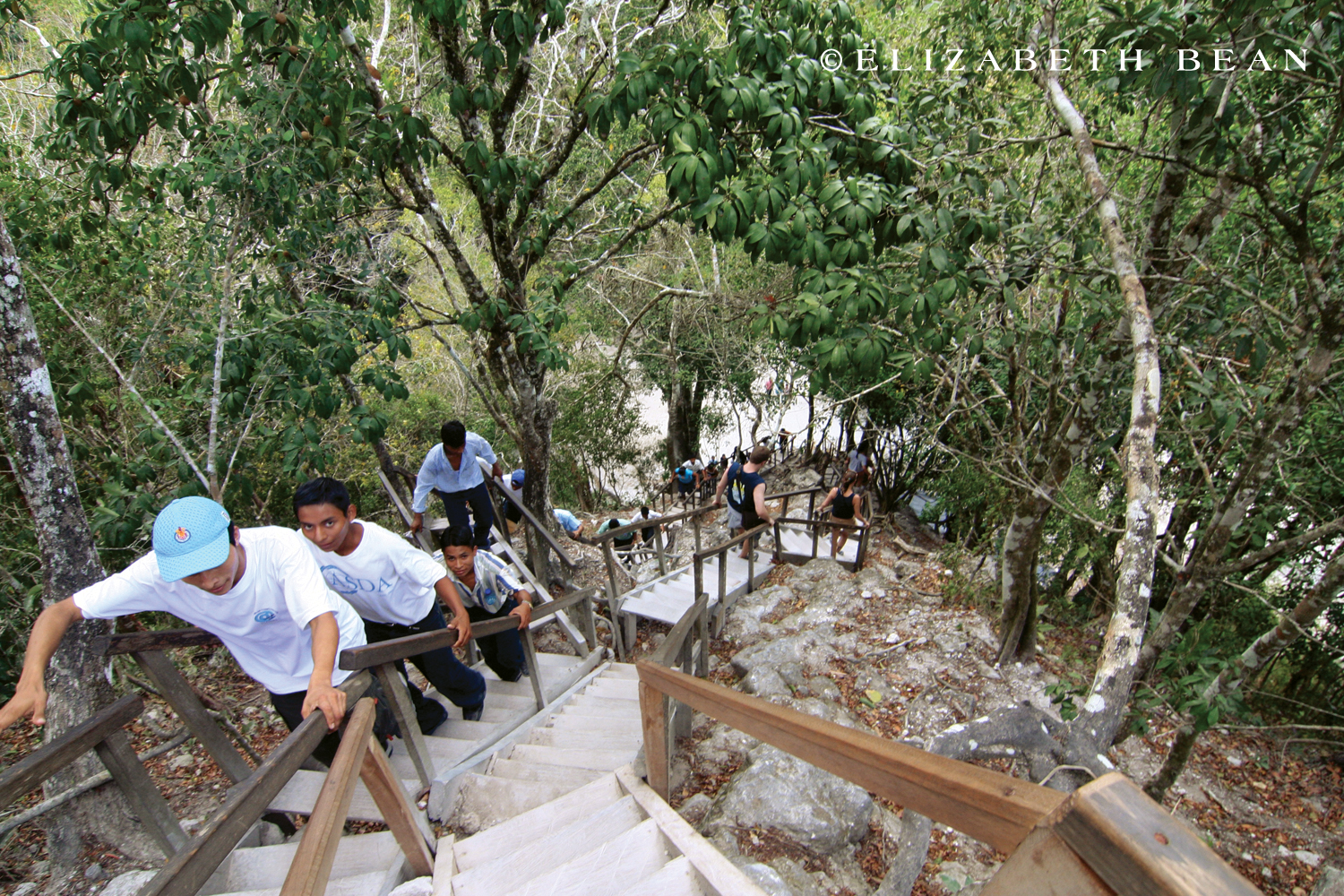 Underwater Experiences
One of the big draws of Ambergris Caye is the Great Blue Hole; an underwater sinkhole located just off the coast of Belize. Since we don't dive, we snorkeled in the Hol Chan Reserve, Shark Ray Alley for an equally thrilling experience. The abundance of marine life and their friendly interaction with swimmers have been published in periodicals such as Skin Dive Magazine who selected the site as one of the seven best "animal dives" in the Caribbean. It was quite a discomforting for me bumping against stingrays (which have a 'wing-span' of two to four feet) and nurse sharks, but definitely a once in a lifetime opportunity (Read complete story here).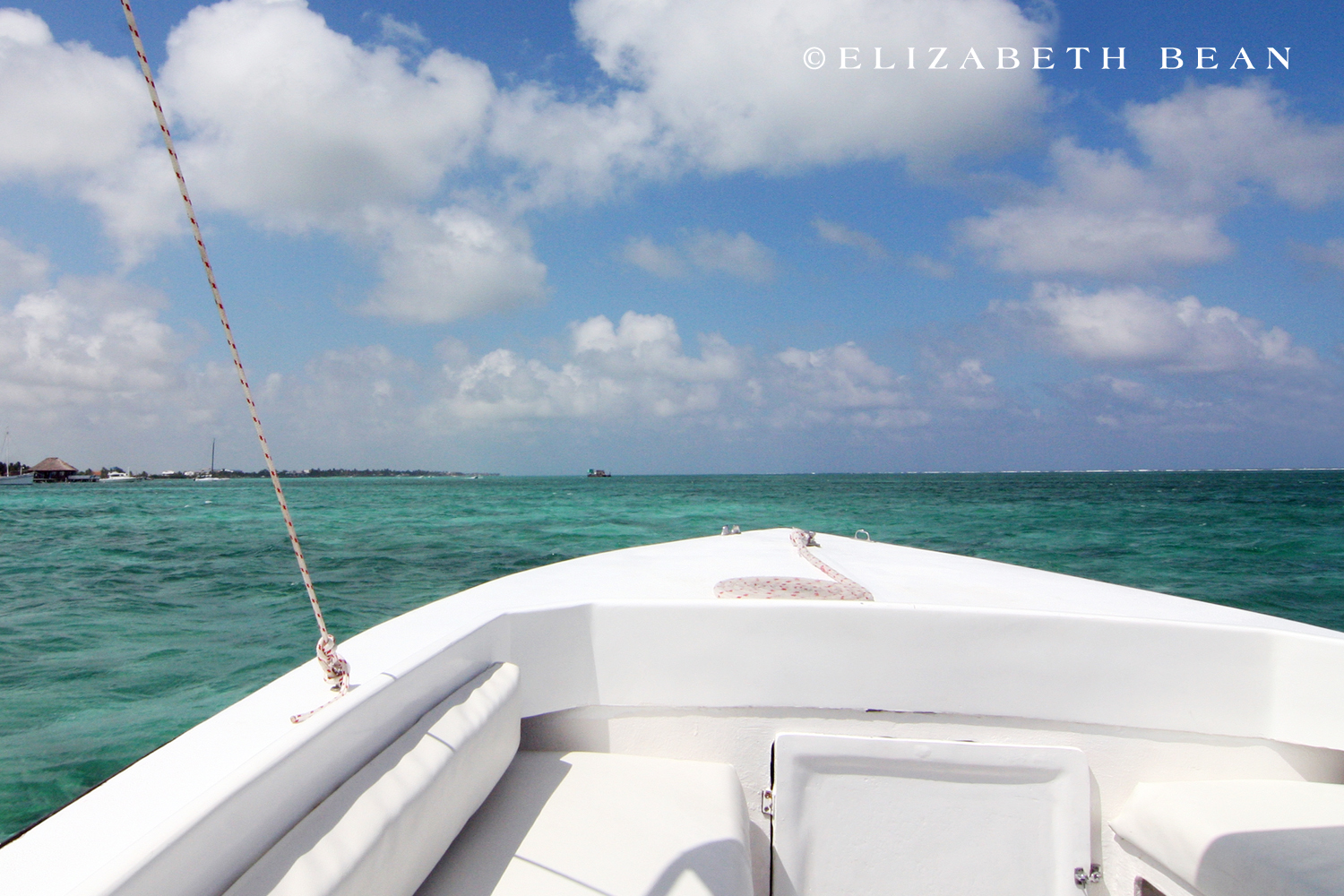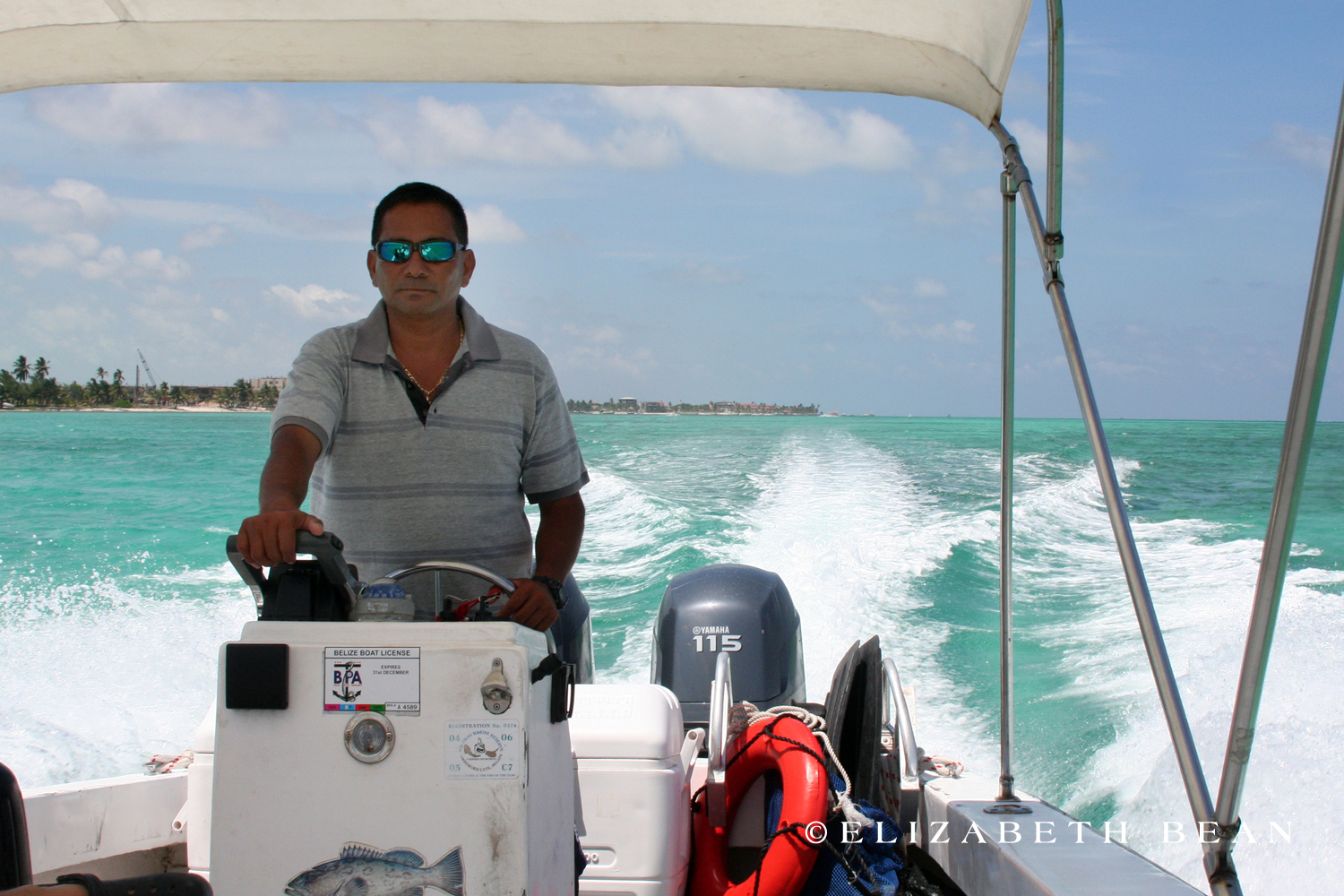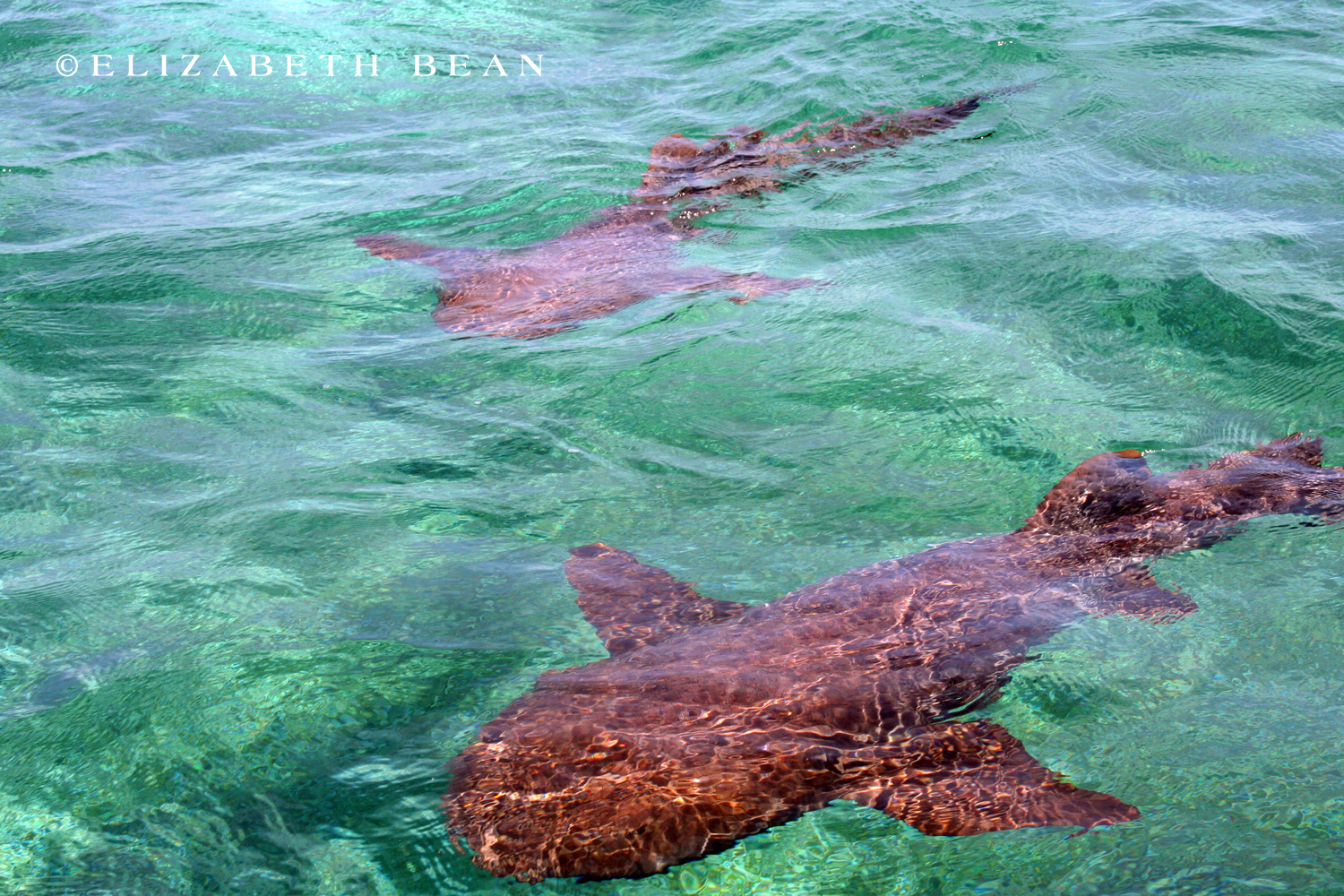 Belizean Food
Being a former British colony, Belizean food is a mix of cultures: creole dishes, curries, to the local seafood and fruit. Rice and beans (cooked in coconut) is a local staple but a variety of fresh fish is always on the menu. Rendezvous Restaurant, located 4 miles north of San Pedro, combines local seafood with French and Thai spices including an amazing coconut and cilantro rice! Many nights we opted for an elegant open-air poolside, dining on papaya salsa and blackened snapper at the Buena Vista Restaurant; don't miss Belizean cultural night every Tuesday. On the simpler side, stroll along Front Street and enjoy the barbecue grills. The food is quite affordable and the rum is deliciously lethal in Belize. Rum punch is served on the tours and handed out like candy here on Halloween.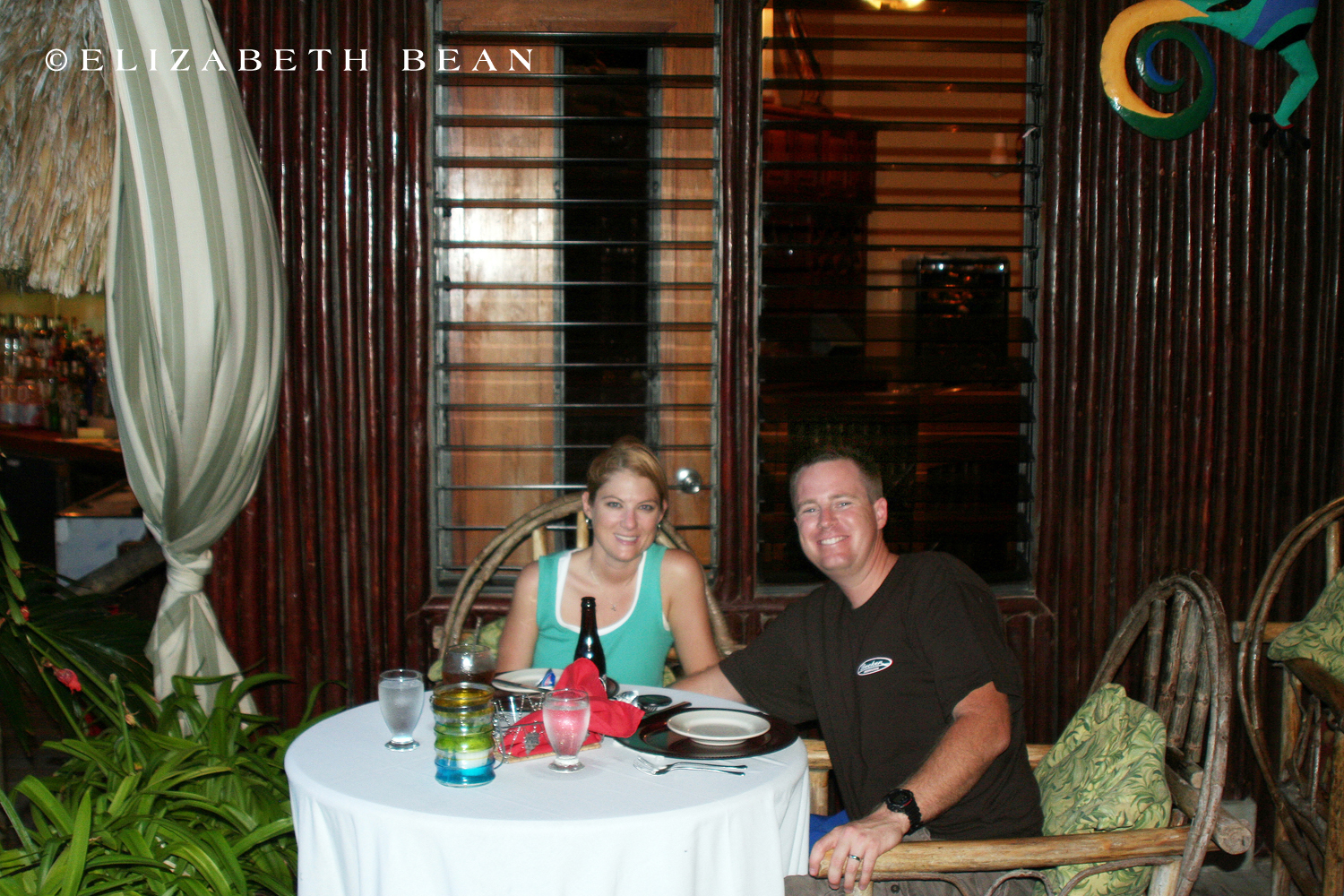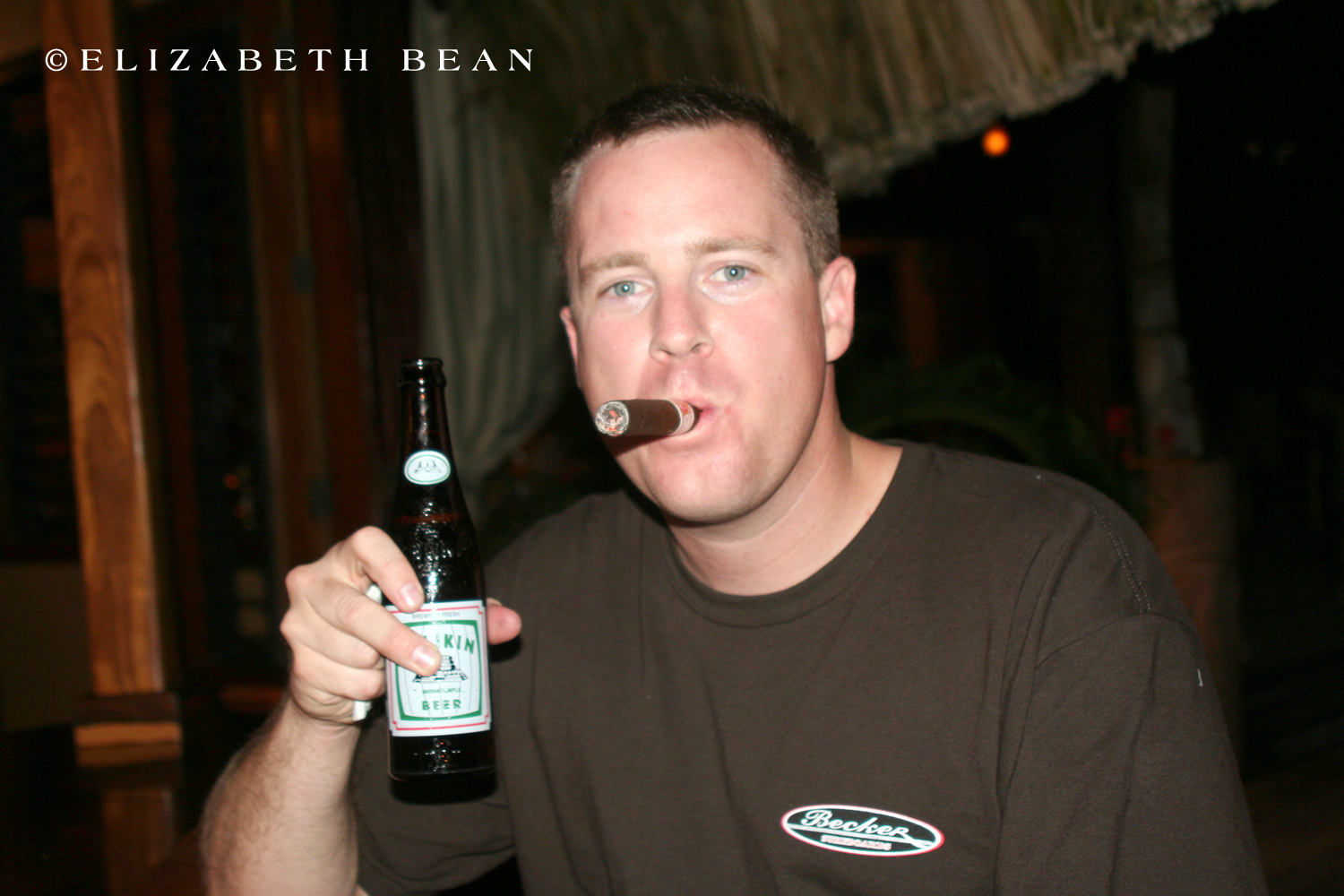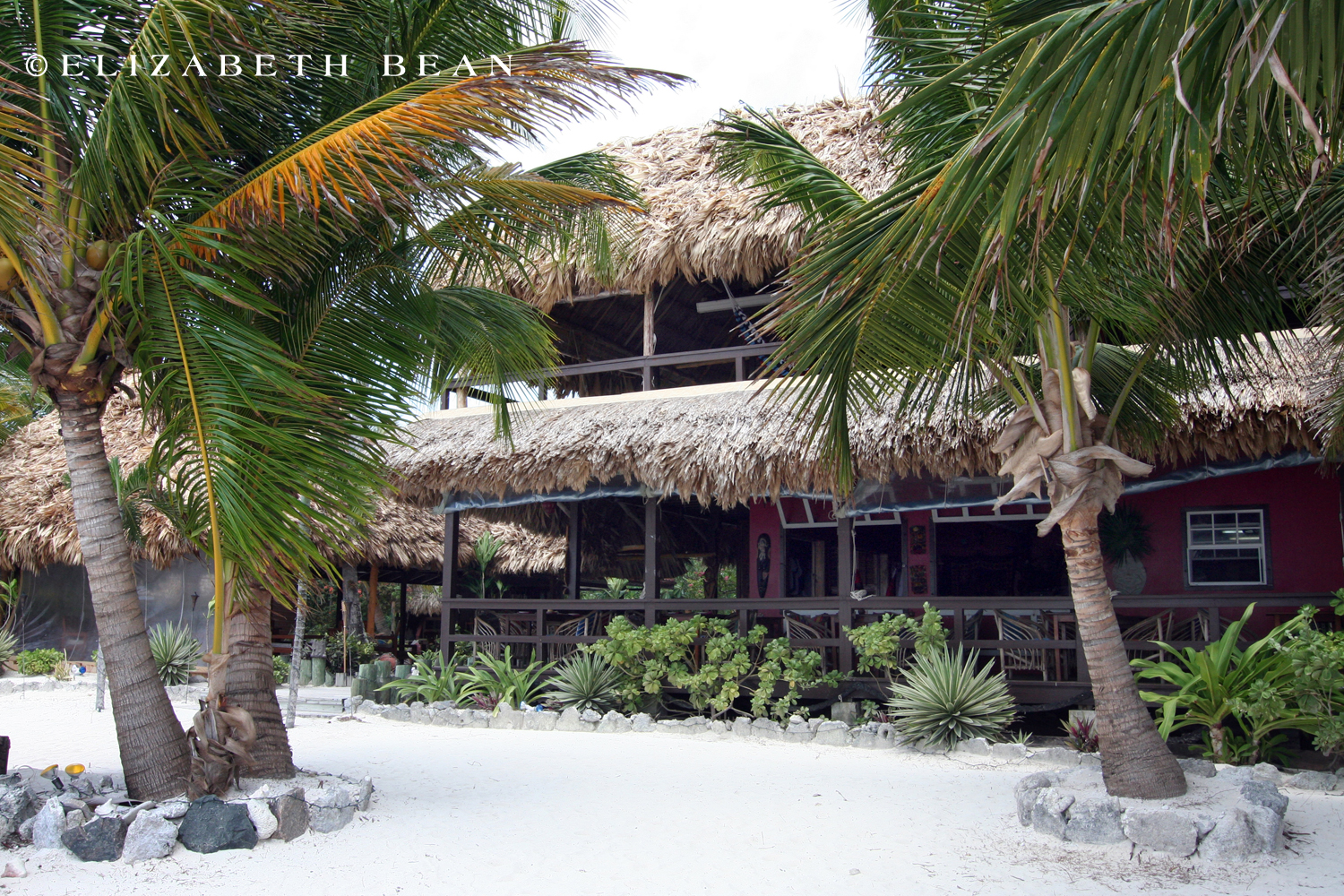 Wildlife
As one can imagine, Belize's Barrier Reef is breathtaking with an amazing array of colorful tropical fish. But wandering on land is just as spectacular with howler monkeys, jaguar sightings, and over 500 species of birds in many wildlife refuges.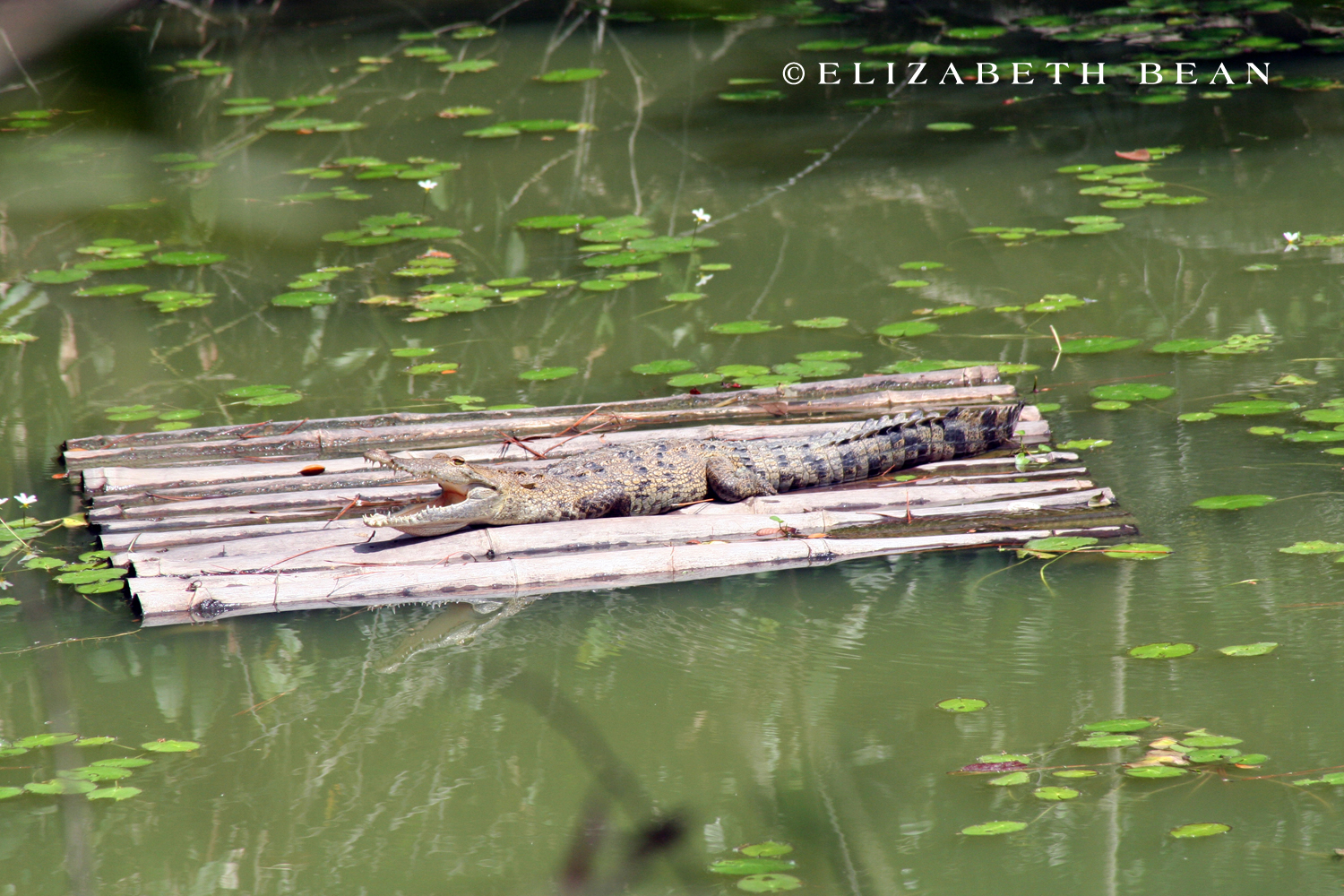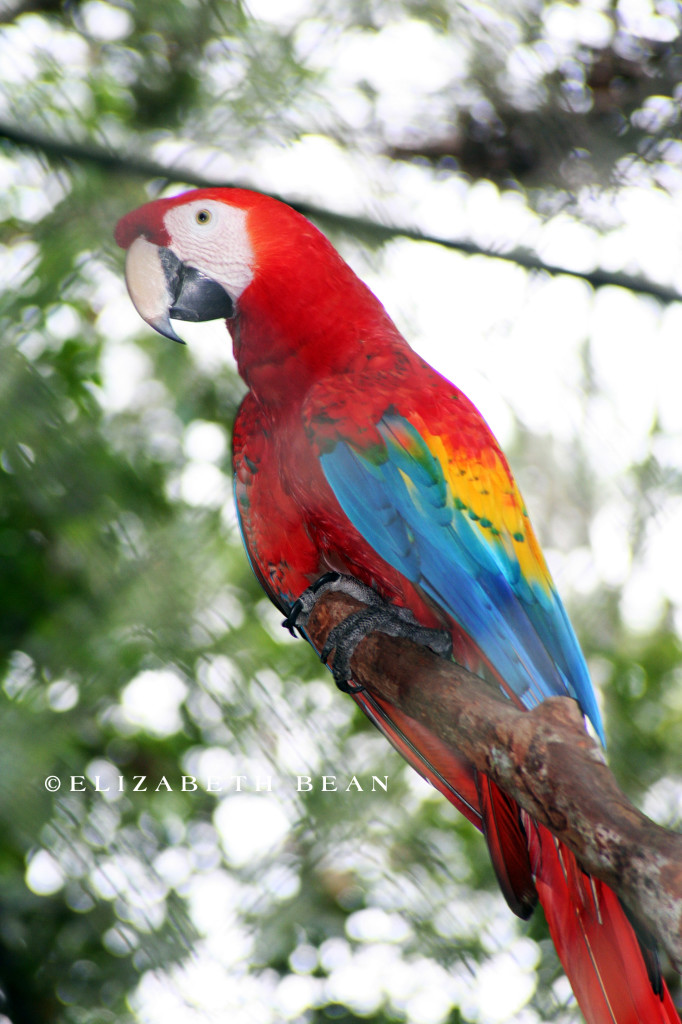 Have been to Belize? We love to connect with others, so feel free to leave us a comment and share your experiences! (Disclosure: Burbs2Abroad traveled to the above location as guests and was not compensated for this review. As always, our opinions are our own.)