Eating our Way Around the World with Picky Eaters
Unfortunately, our kids are not as adventurous when it comes to eating…actually they are downright P-I-C-K-Y. Truthfully, our son has been diagnosed with a food sensory disorder (also has nut allergies) and he despises certain textures and odors. Definitely makes traveling stressful at times. Nevertheless, we do our best and tend to grab street food or pastries in lieu of meals while exploring. Here are a few of favorites from our travels.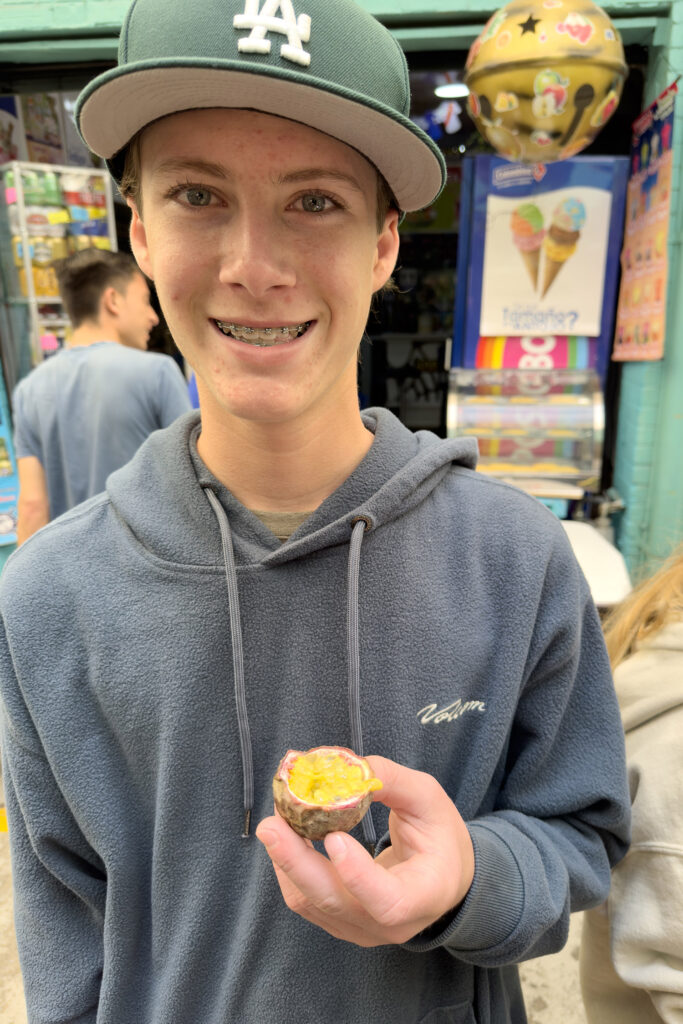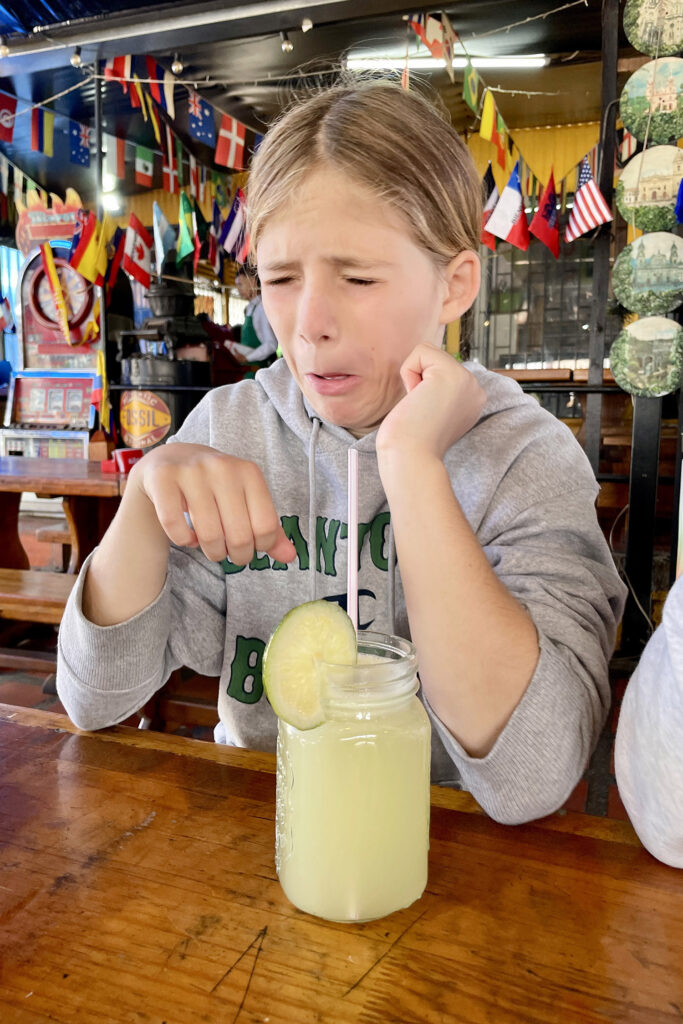 Colombian Fruits
The ideal geographic position that Colombia occupies due to its proximity to the equator and with the Andes stretching across the country, creates the perfect conditions for fruits to develop unique flavors. We tried around 10-12 fruits on our Bogotá tour and most were delicious…and some were interesting!
FIKA :: Stockholm, Sweden

Much like other European cultures, the Swedes have a different outlook on life and are more inclined toward a leisurely pace than American culture is. In Sweden, they embrace a traditional observance of "fika" which involves gatherings of colleagues, family and friends several times a day for a coffee break, complete with sugary pastries called kardemummabullar (cardamom buns). We quickly took to this fantastic tradition took a "fika" break after our museum outings each afternoon.
Belgian Waffles :: Brussels, Belgium
With half the population French-speaking the other half Dutch-speaking along with hearty influences from Germany, Belgium has one of the most underrated cuisines in the world. Waffles are the most popular snack food in Belgium and it is easy to see why. Sold on nearly every corner, the toppings are endless: chocolate, fruit, whipped cream, and syrup.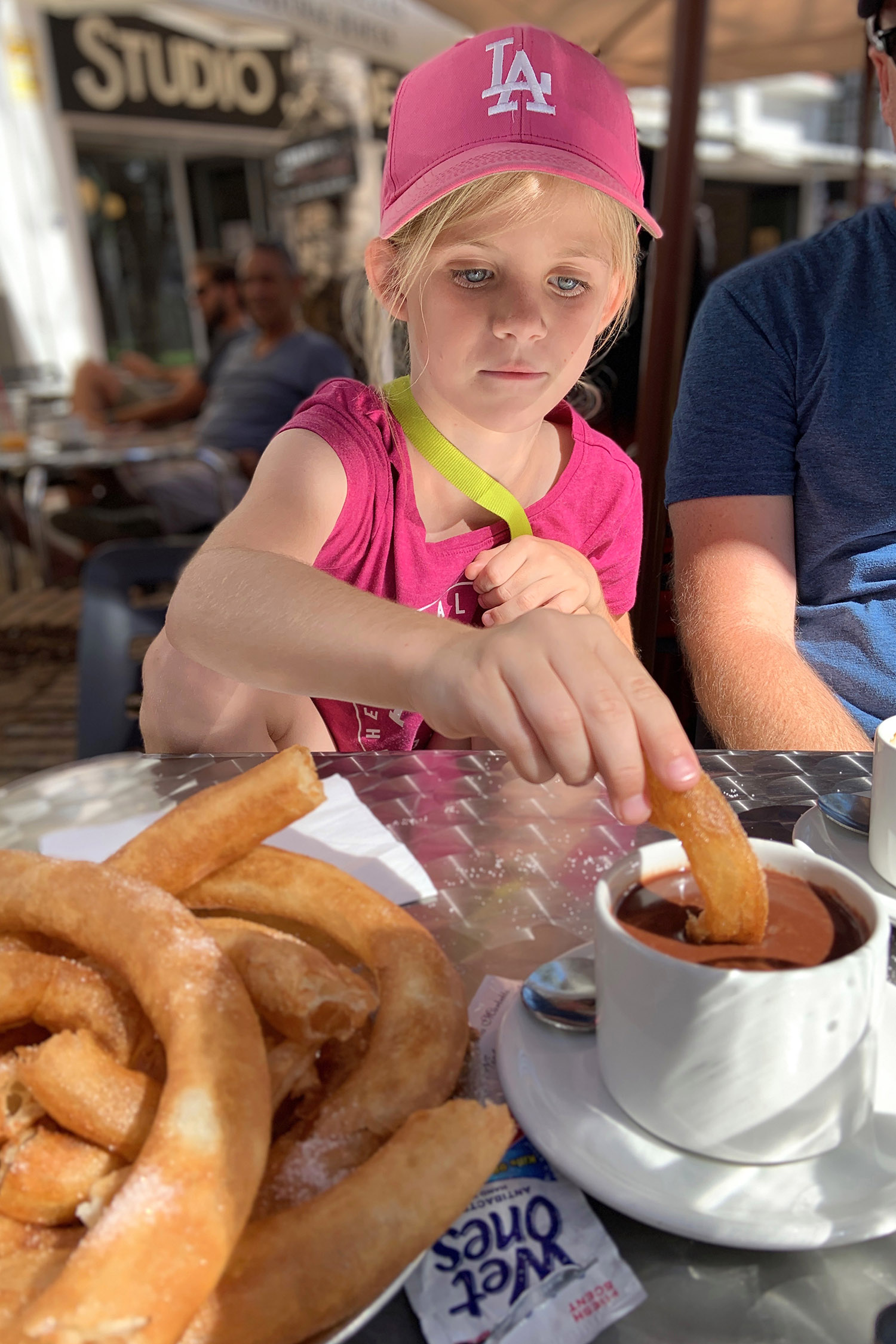 Churros + Chocolate :: Marbella, Spain
Spaniards are not nearly as into desserts like their neighbors to the north, the French. But one thing they have done well is their Churros Con Chocolate. Spain's obsession with chocolate all started back in the 16th century when it was brought back from Mesoamerica. Chocolate then became a very popular drink in Spain and was served to the Spanish monarchy. Intensely chocolate in flavor and so thick it became perfect for dunking churros. These greasy, deep-fried elongated donuts remain a popular breakfast, snack and dessert fare throughout Spain.

Wiener Würstl :: Vienna, Austria
This Viennese sausage was traditionally from Germany. Back then the sausage was made using pork or beef, but now you can even find a chicken option. Dotted around Vienna there are countless 'Wurstelstand' kiosks – small stands often located outside the U-Bahn stations, where locals stop by on their way home from work for a comforting snack. The sausages can be found in various sizes all around Vienna, but each one of them offers great flavor and are paired with just some bread, ketchup, mustard, horseradish, and other sides.
BeaverTails :: Montreal, Canada
Every culture has their own version of a pastry and Canada has BeaverTails, or Queues de Castor. You may be wondering why I'm suggesting a BeaverTail— it's an addictive beaver tail shaped hot fried dough topped with sugar and cinnamon. Enough said, right!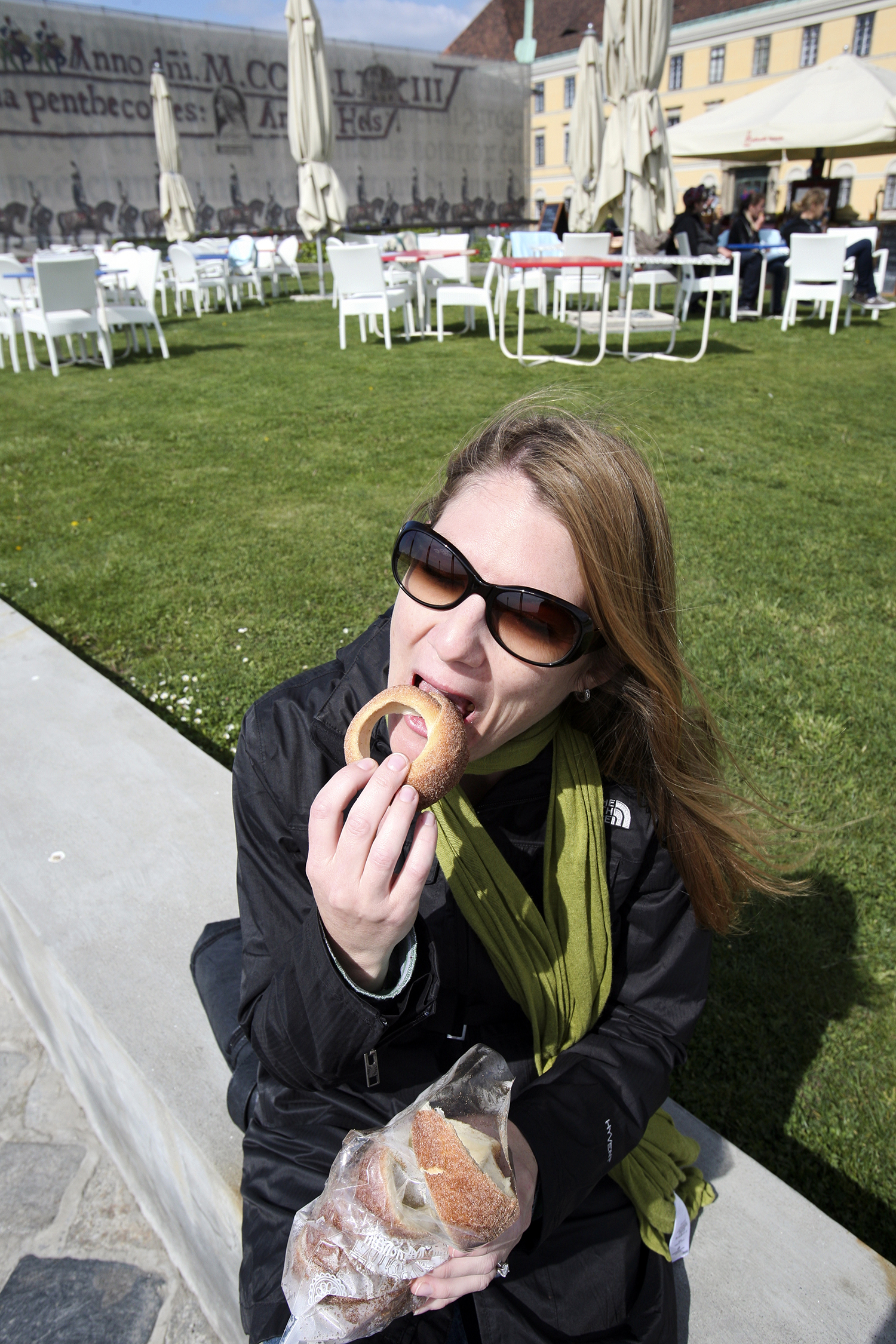 Chimney Cake (kürtőskalács) :: Budapest, Hungary
We noticed while wandering around the streets of Budapest, these aromatic Transylvanian chimney cake flaunting a caramelized crust and a chewy soft interior. Kürtőskalács is prepared by wrapping the dough around a baking spit and then cooking it over charcoal. Traditionally, people made it for family celebrations but now vendors are selling these amazing Hungarian sweet street food around main squares and stations.
Irish Pub Food :: Kinsale, Ireland
Technically, this isn't street food or a pastry, but definitely worth a mention! The pub is the center of the social universe in Ireland. It's much more than just a drinking place – it's where families celebrate birthdays, deaths, and christenings, and where sports fans congregate to cheer on their teams. Coming from the states where you have to be 21 to enter a bar, we were surprised how family-friendly pubs were! Plus, the food was incredibly tasty. In some pubs, live bands were playing and kids were running all around the place. Gosh, we love Ireland!

Pannenkoeken :: Amsterdam, Netherlands
The Dutch pancake (pannenkoek) is plate-size and thin, falling between an American pancake and a French crêpe on the thickness scale. It is combined with many a sweet or savory topping: fruits (particularly apples), cheese, bacon, chocolate, sweet sauces, nuts, veggies, even smoked salmon and crème fraiche. Yum!
Beach Fare :: Guanacaste, Costa Rica
Alright, alright…you know by now our kids don't eat fish and definitely don't drink cocktails, but it's another experience worth adding to the list. The coastal beach towns of Costa Rica all enjoy the freshest sea food and everyone has their favorite local fish stand. Just walking along our beach in Costa Rica we discovered a little gem of the best coconut fish tacos and piña coladas. Pura Vida at it's finest!
Falafel :: Tel Aviv, Israel
Delicious, deep-fried balls made from chickpeas, spices, and herbs, falafel is a quintessential street food found across Israel—mine even had french fries on it! Unfortunately, I was too busy eating my way through Israel that I hardly pulled out my phone to snap how amazing the food is. Always next time, right!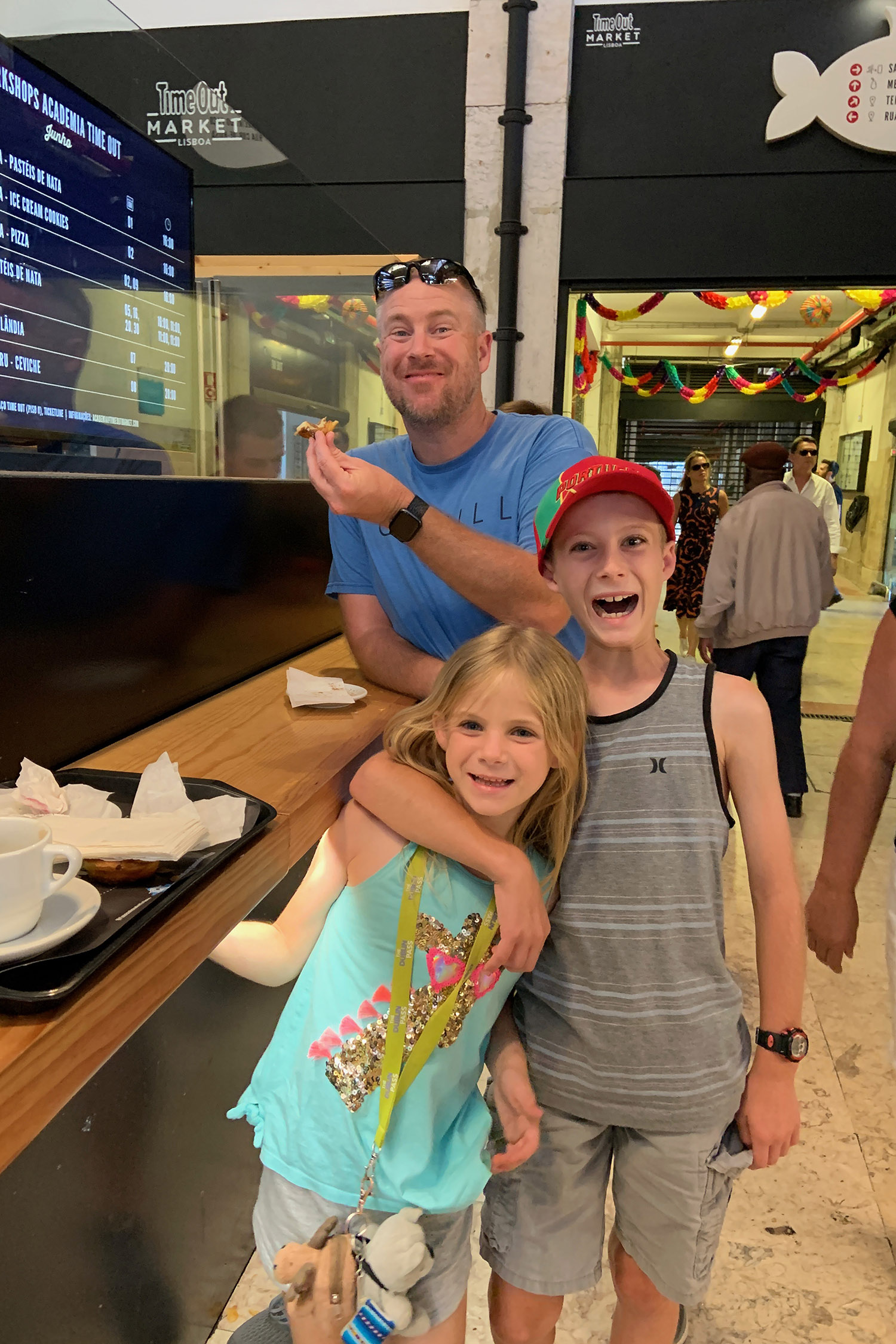 Pastéis de Nata :: Lisbon, Portugal
Thanks to Pastéis de Natas (Portuguese custard tarts), we returned from Portugal a few pounds heavier! The Pastéis de Nata's history dates back over 300 years, to Jerónimos Monastery in Belém. In the absence of laundry detergent, nuns and monks would use egg whites to starch their clothes. This process meant there were lots of egg yolks going spare, so to avoid these going to waste, they were instead used as a major ingredient in desserts. The monks of the monastery soon created a secret recipe to perfect their custard tarts, which they began selling as a means of creating income to support the monastery. These caramelized custard and flaky golden brown puff pastries sprinkled with cinnamon are nicely paired with a cup of coffee, or even with a glass of Port!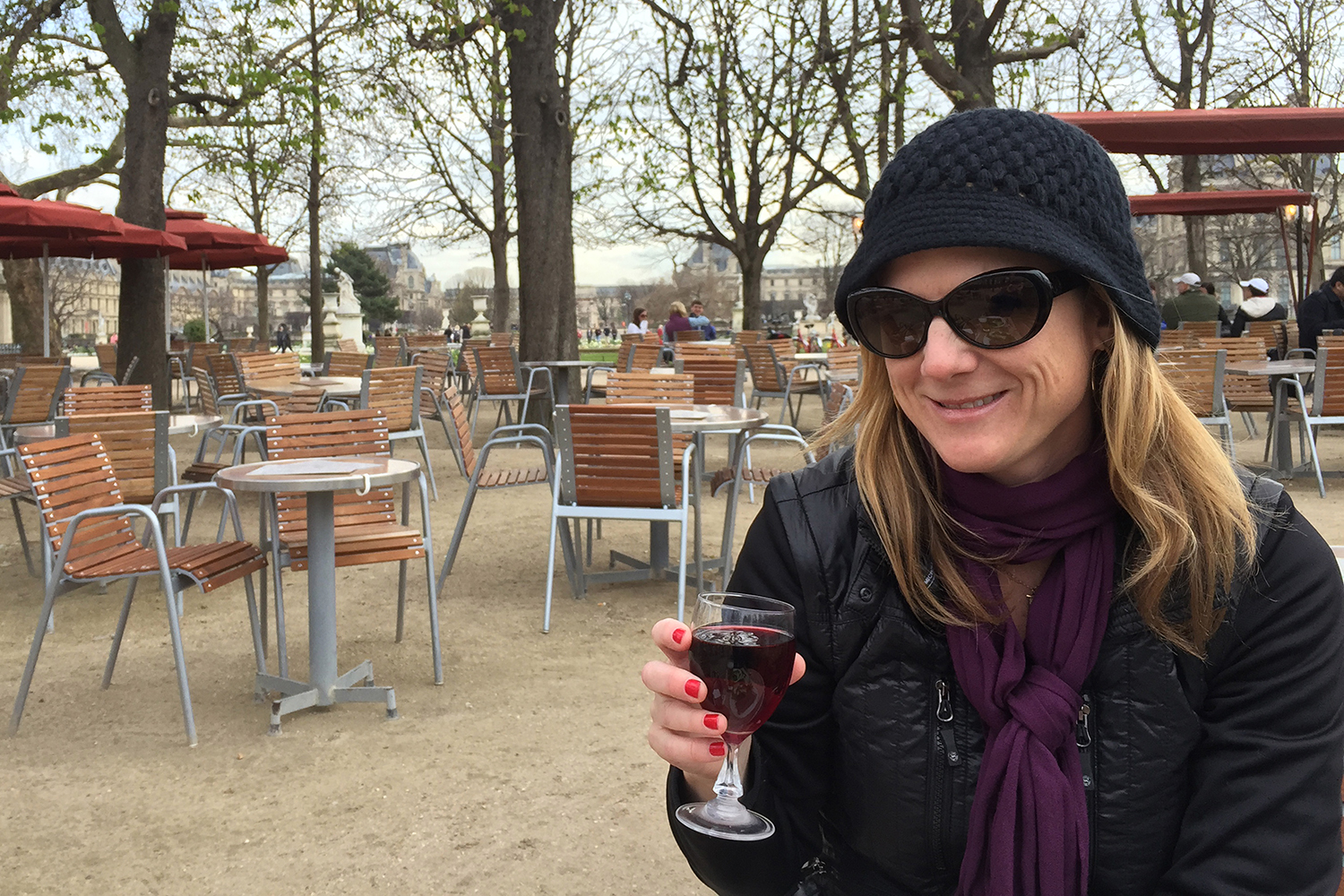 Crêpes :: Paris, France
In France, crêpes are eaten for breakfast, lunch, dinner, and anything in between. Whether it's with a fork and knife or on the go, eating a crêpe just feels so Parisian. It comes in two basic varieties; ham and cheese or chocolate and fruits. But my favorite is anything paired with a glass of wine!

Blueberry Ice Cream :: Maine, USA
Maine is the largest blueberry producer in the world thanks to the naturally acidic soil found in mountainous regions that once housed ancient glaciers. There are several different types of blueberry plants, and some fields have nearly 1,500 variations per field. Wild blueberries are native to Maine, and these unique growing conditions allow wild blueberries to develop a slightly acidic, mildly sweet flavor that lends itself perfectly to desserts—especially ice cream! We ate ice cream pretty much daily during our week in Maine and our favorite was Downeast Ice Cream Factory in Boothbay Harbor.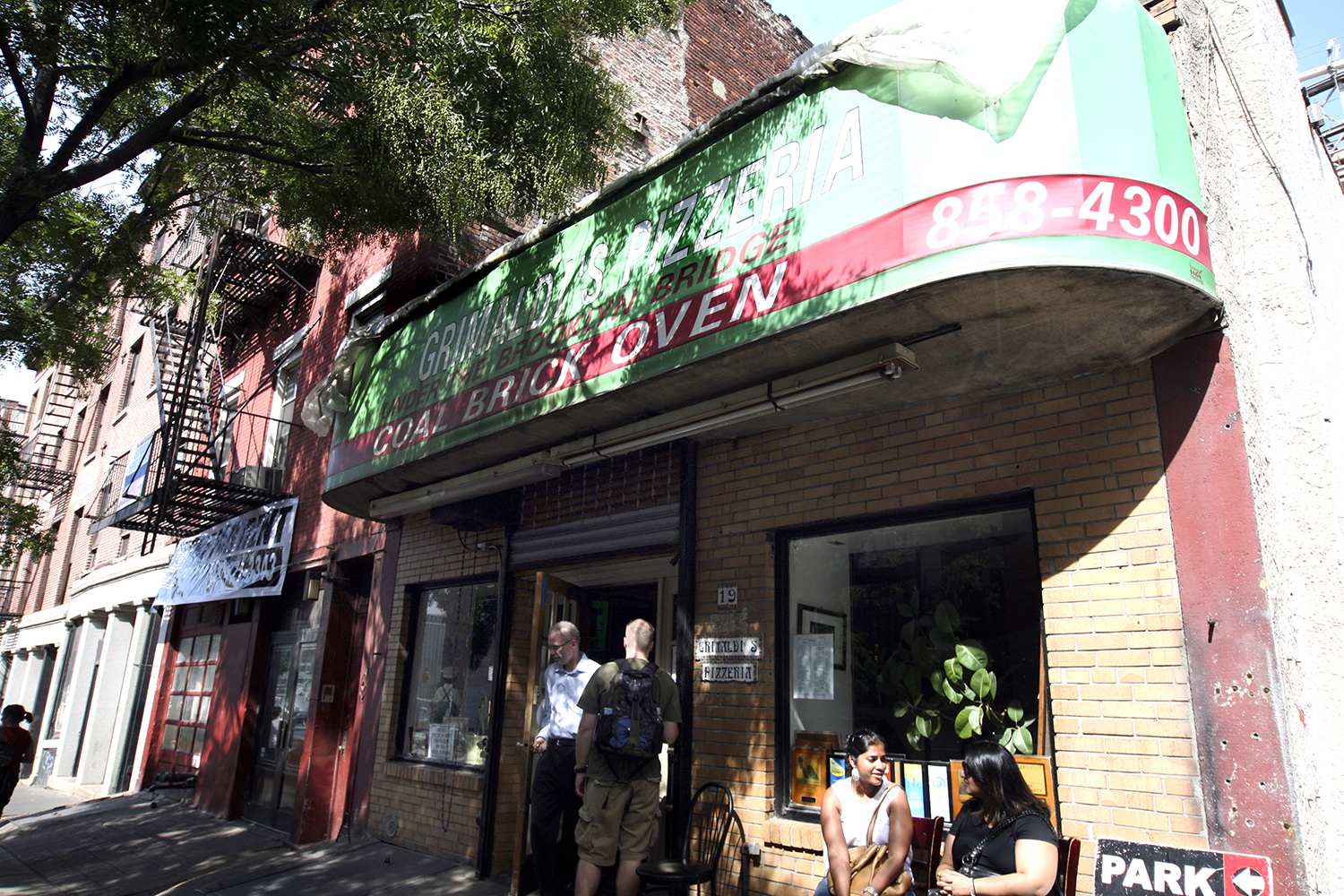 PIZZA :: BROOKLYN, NEW YORK
Pizza is one of New York's "iconic" street foods. New Yorkers will happily live on pizza every day of the week – as long as it's GREAT pizza. Our favorite pizzerias are: Luggage Room in Pasadena, La Puttana in Lisbon, and Grimaldi's in Brooklyn. Just like the Neapolitan style of making pizza, Grimaldi's uses traditional coal fired brick-oven with only the freshest of ingredients, a "secret recipe" pizza sauce, handmade mozzarella cheese and pillowy dough. My mouth is drooling while typing this!