Originally called Pressburg, Bratislava was once the seat of power for the Austrian Hungarian Empire. Bratislava then fell behind the Iron Curtain for decades and rejoined the western world in 1993.
This rich history has left the city with old world European style mixed with Eastern communist flare. To walk this city at night is one of the joys of Eastern Europe.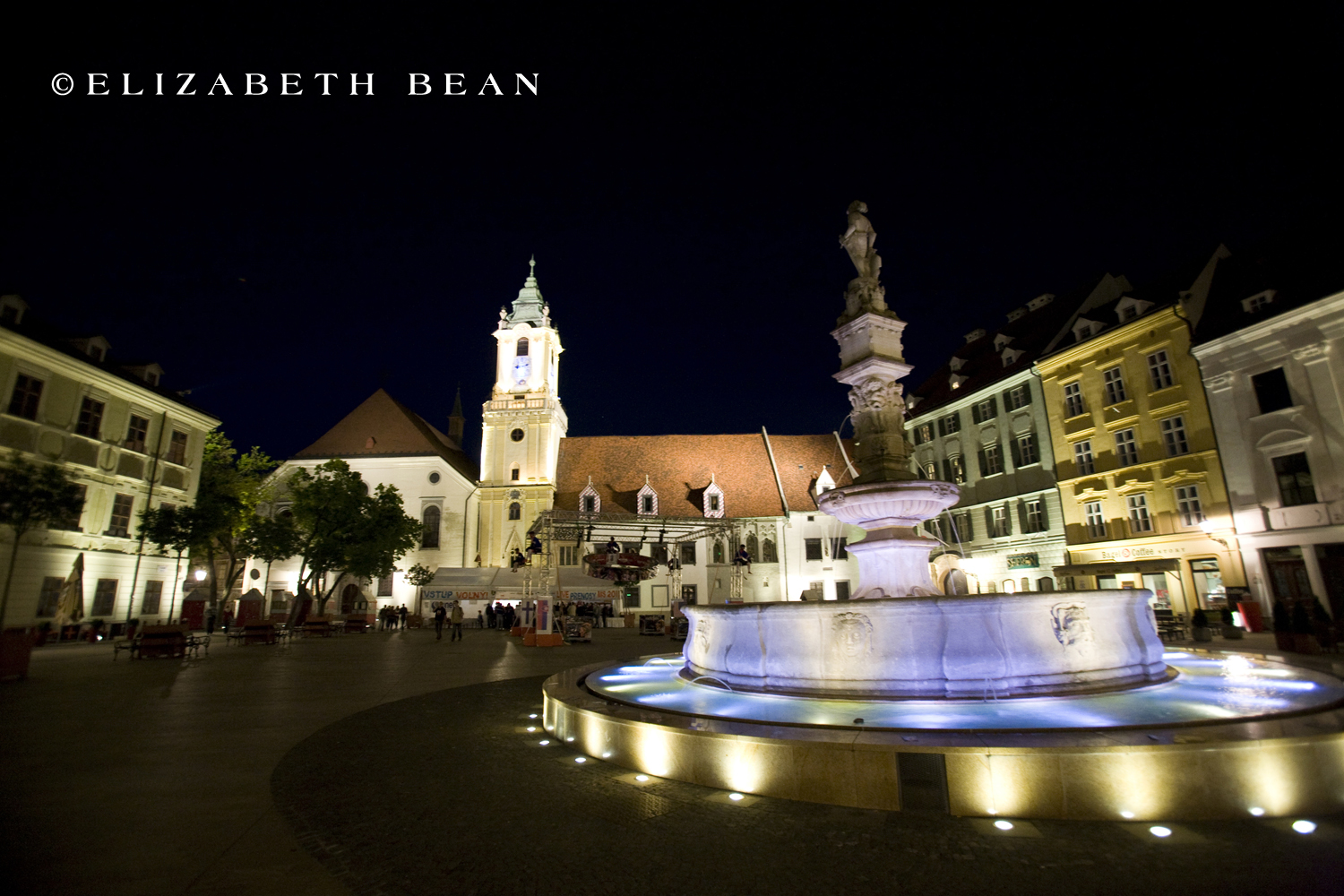 From the castle atop the hill next to the Danube to the eerily postmodern UFO bridge (Bridge of the Slovak National Uprising) all are lit up along with other historical buildings at night to bath the city in light.
Walking here you feel safe and almost like a theft–for beauty this amazing cant be free.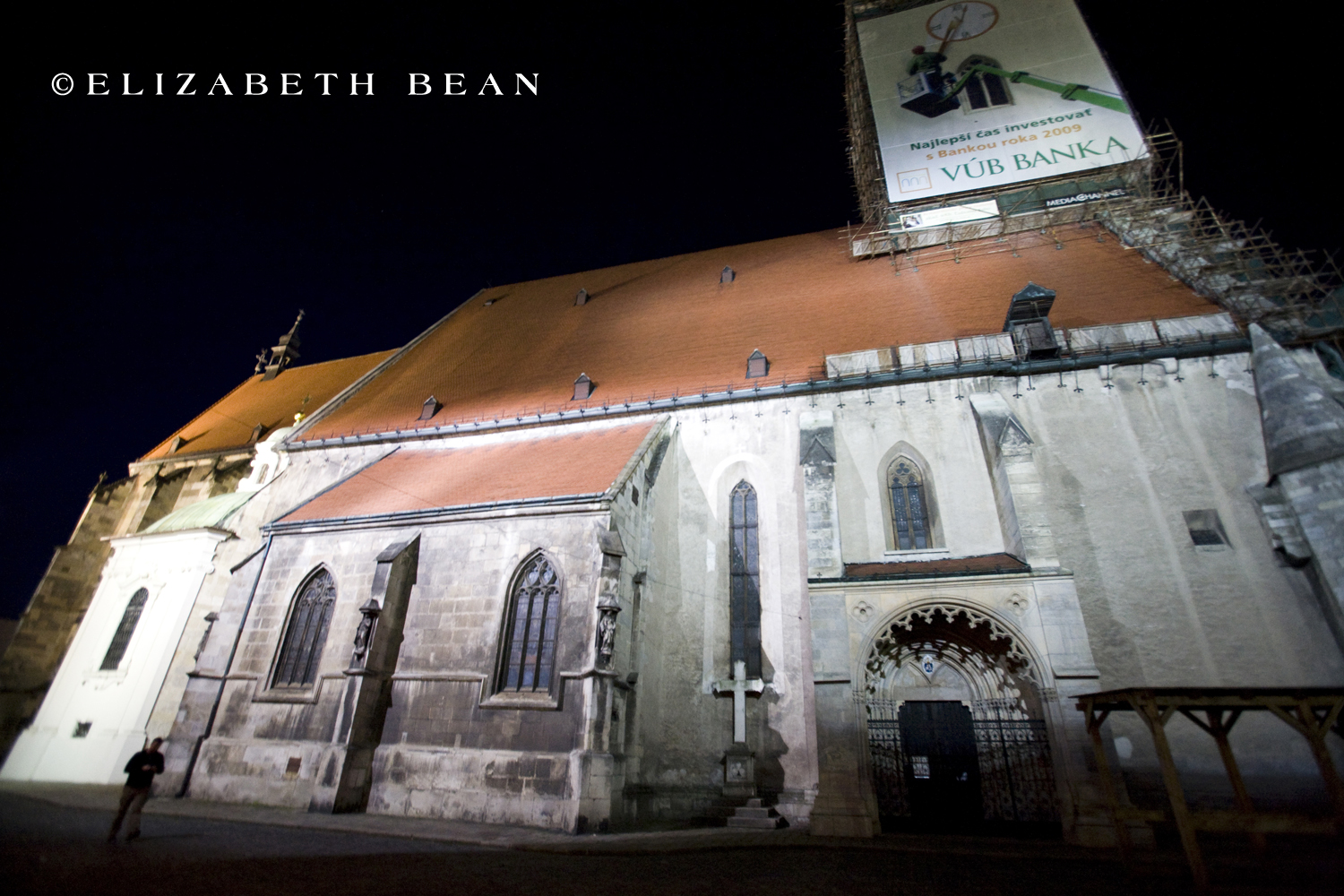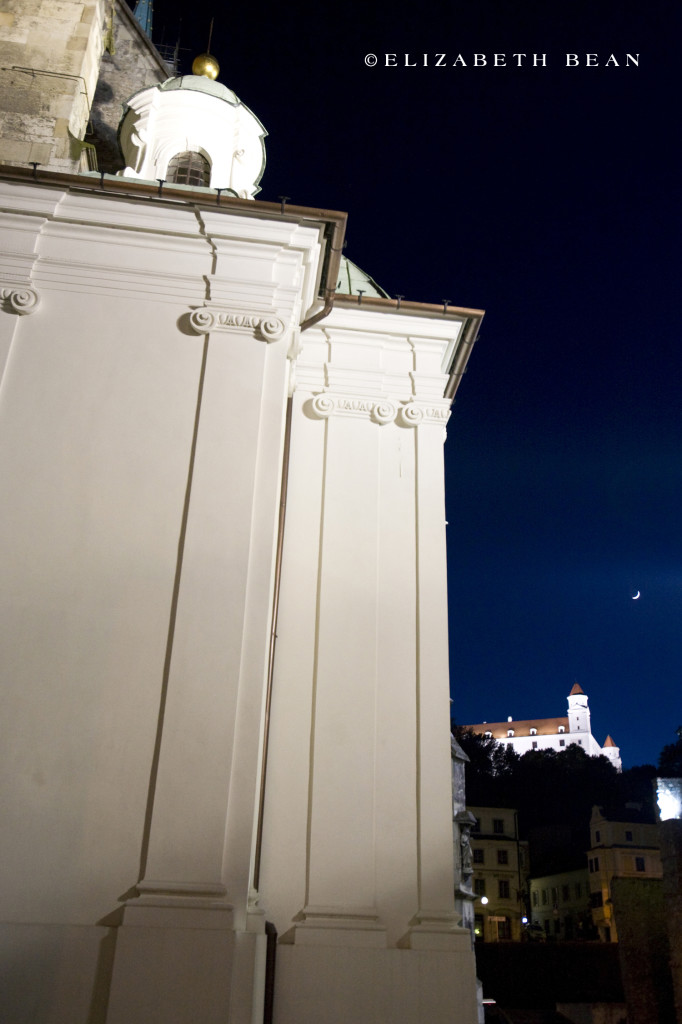 Related Posts:
Dawdling the Danube
Budapest's Charm
Photo Tips :: Introduction to Night Photography