5 Reasons to Visit Bryce Canyon in the Fall
Bryce Canyon National Park makes a great family destination all year long, but visiting off-season—like in the fall—has numerous advantages.
1. Lighter crowds
Like most of our trips, we prefer to travel off-season—especially since Bryce Canyon receives over 1.5 million visitors annually with the bulk during the summer months. That's a lot of rubbing elbows along those dusty trails.
2. Cooler temperatures
Bryce Canyon sits at a high altitude of 8,000+ feet so the park doesn't reach scorching temperatures like some of the other Utah National Parks. However, the sun can be intense during those hot summer months so fall's crisp air offers a more enjoyable serene experience.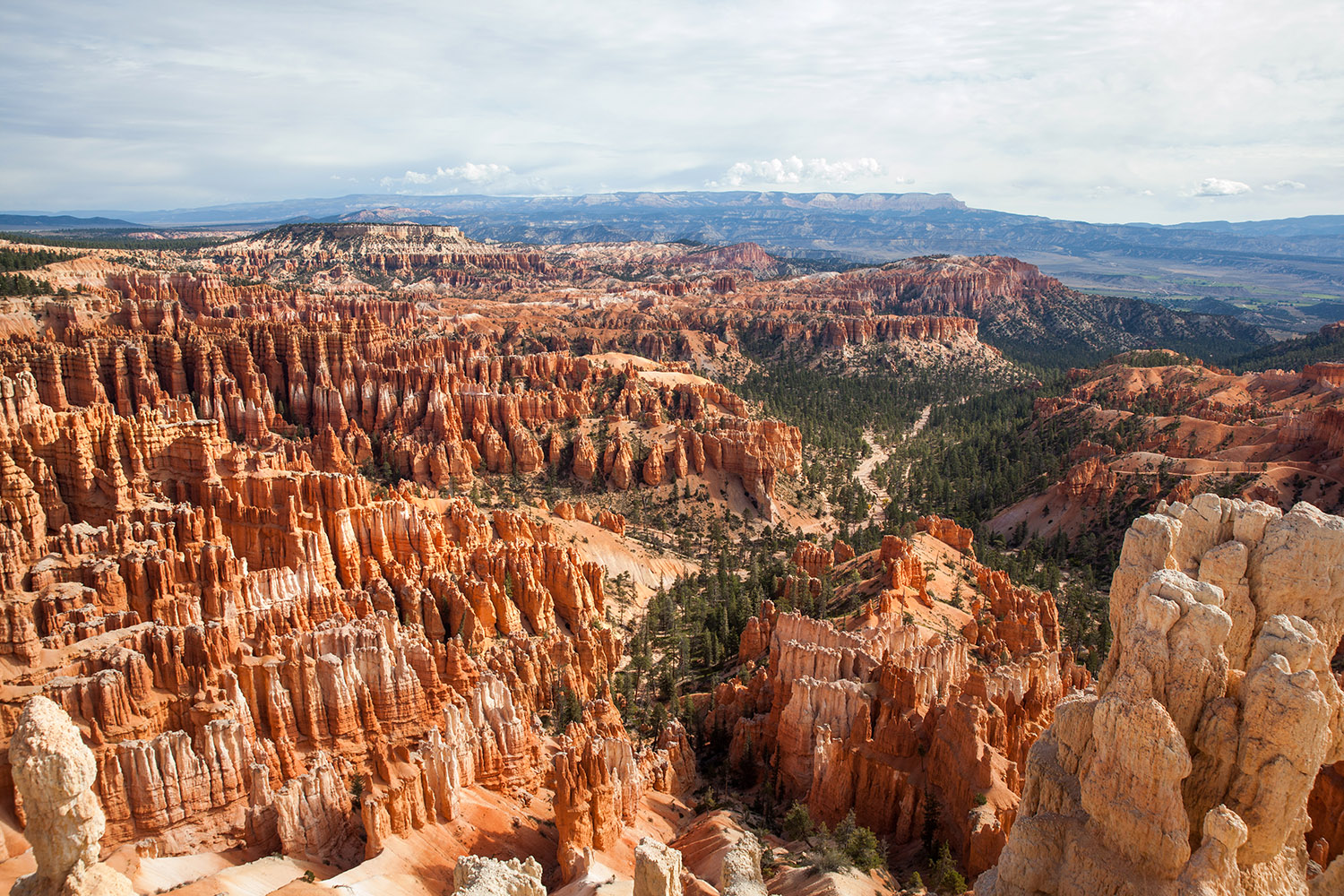 3. Striking colorful scenery
The bright orange sandstone formations that make Bryce Canyon so popular are a beautiful contrast against the bright blue sky. Even the evergreen pine and juniper trees display a variety of color near the nature-carved red-rock amphitheater.
4. Photography without the wait
As annoying as those selfie sticks are, we all strive to capture ourselves in the beauty of Bryce Canyon. While the best time to take photographs without the crowds is early in the morning, we often found ourselves in complete solitude throughout the day at several viewpoints.
5. Off-season rates
Another important factor when booking a vacation is lodging. And during shoulder seasons, you are sure to find a deal! The lodge and campgrounds inside the park are open year-round but we stayed in a nearby area in Brian Head.
Did you know that National Park's even waive their entrance fees on certain dates?
A few fall dates are:
National Public Lands Day: Sept. 22
Veterans Day: Nov. 11
Have you visited Bryce Canyon? We love to connect with others, so feel free to leave us a comment and share your experiences!

(Disclosure: Burbs2Abroad traveled to the above location as guests and was not compensated for this review. As always, our opinions are our own.) Time of Year Visited: October 2017