We recently took our kids to Disneyland for their first time. While you're more likely to find us hiking a mountain or visiting a European museum, every kid loves amusement parks and we felt it was time to explore the Magic Kingdom. With so much information out there about Mickey's home, there is no need to repeat all the tips for Disney first-timers.  With this in mind, we did wanted to share with you our experience and game plan we used for our kids first trip…since it worked so well!
Off-season
Disneyland may be happiest place on earth, but it's also one of the busiest. We booked our two-day trip in mid-January; between the end of the Christmas Celebration and Super Bowl weekend. During this rare period, attendance drops off with the end of holiday vacations and students returning to school. (Tip: Use IsItPacked to plan ahead and anticipate the  the crowds.)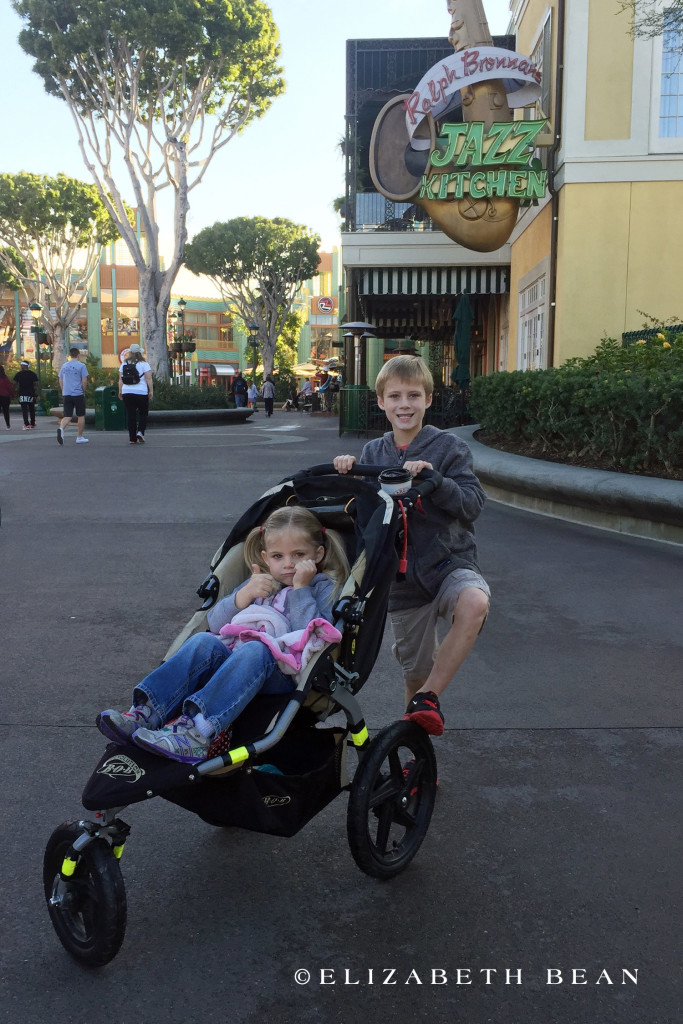 Early arrival
Even during the off-season the park isn't empty and lines are ever present. The shortest lines of the day are often during the first few hours the park's opening. So hit the popular rides first thing!
Fastpass
Maximize your time with the Fastpass reservation system to avoid some of the long queues. With our family, walking isn't an issue. So we would plan our day, in hour blocks. We would obtain a Fastpass for one ride, let's say Indiana Jones (our son's favorite). Then walk to Toontown. When our Fastpass reservation time would come up, we would walk back to Indian Jones, while stopping at Star Tours to obtain our next reservation time. And we would repeat the process bouncing around the park and avoiding the lines.
(Tip: Just remember, once you have one Fastpass for an attraction, you can't obtain a second, for another attraction, until the first Fastpass reservation time has come.)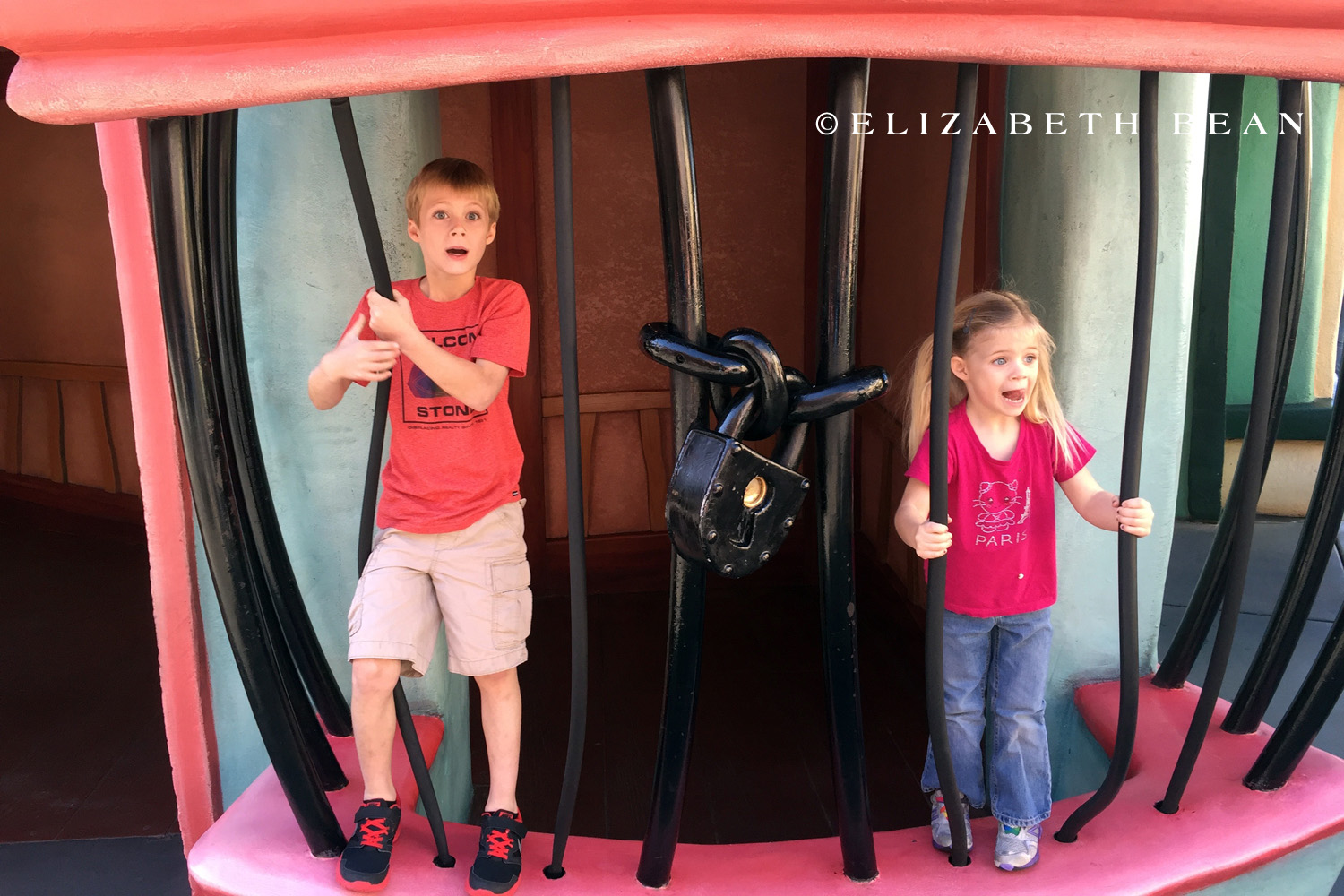 Food
The park states they do not allow outside food, but this seemed to be a very lenient policy. With this in mind, we packed sack lunches for our picky eaters and let them indulge on select treats throughout the day. The rule we followed for snacks was everything we took (jackets, hats, water, lunch and snacks) had to fit into a normal sized backpack.
Accommodations
For a full Disneyland experience, we stayed on property at Disney's Paradise Pier Hotel. There are three Disney hotels and they each offer a variety of amenities, character dining and child activity centers. As a bonus, if you stay at a Disneyland hotel they allow you to have all purchases sent to the front desk of your hotel for pick up the next day. Very nice, so you don't have to haul a life-size Winnie-the-Pooh and Minnie Mouse around the park with you. They also offer depending on the season and day of the week, Magic Hour. Where with your hotel room key and ticket, you are granted special early admittance to the park, one hour before it opens to the general public.
Souvenirs
We've all heard the expression, "buy experiences, not things." However, it's hard to resist not bringing home a few souvenirs. We always try to steer our kids to souvenirs that are special to where we are and that can only be found there. Mickey Mouse ears with their names embroidered, snow globes and pins were some of our family's takes. This way the items are not just toys or junk that gets passed off in a few months. Of course maybe a small Minnie Mouse purse may have found its way home too!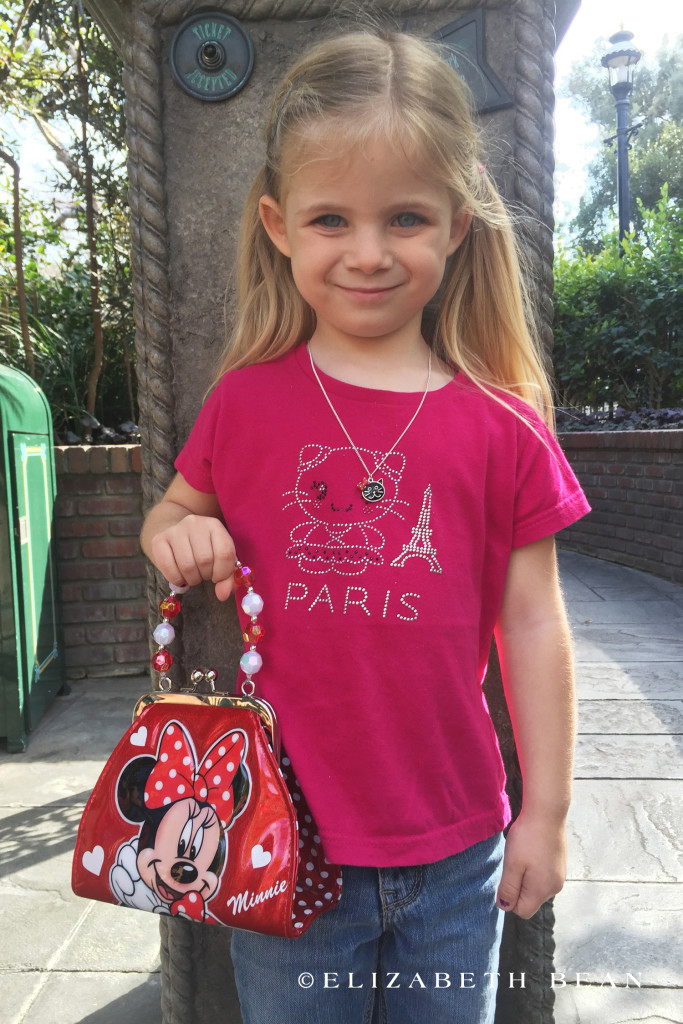 Unique experiences
While Disneyland offers experiences unique to only the House of Mouse, we try to find the extraordinarily unique opportunities Disney does so well to make memories. On this trip, the Disney Railroad was closed for renovation work. But, the trains and their crew were at the stations to field questions and offer opportunities to explore the trains close up. This is where Disney always excels, the one-on-one connection they make with kids. This is of course, if you take the time to meet and talk with the cast members. In this case, Jim, a grandfather and one of the conductors of the railroad gave the kids some history of the train, the Disney railroad and a short quiz. Afterwards he provided both of them honorary conductor certificates, a souvenir that was free and will be remember for a lifetime.
Night
Nightfall at Disneyland usually offers parades, fireworks and Tinker Bell. But while many families line Main Street for the parades, the sparkle and grandeur of the park at night makes everything more magical. Lines for rides get shorter, kids get giddier and everything is lit up like only Disneyland can do! This is the time to walk and take in the visual beauty of the park.
Overall
The kids loved our trip — what kid doesn't? Our 7 year old was thrilled by the big rides, and our 4 year old reveled in meeting the characters. But Mommy and Daddy were just happy to bring smiles to our kids and enjoyed hearing them scream, giggle and maybe, just maybe, loved being kids again themselves.
Are you planning a trip to Disneyland? We love to connect with others, so feel free to leave us a comment and share your experiences! (Disclosure: Burbs2Abroad traveled to the above location as guests and was not compensated for this review. As always, our opinions are our own.)