European Alps Itinerary for Families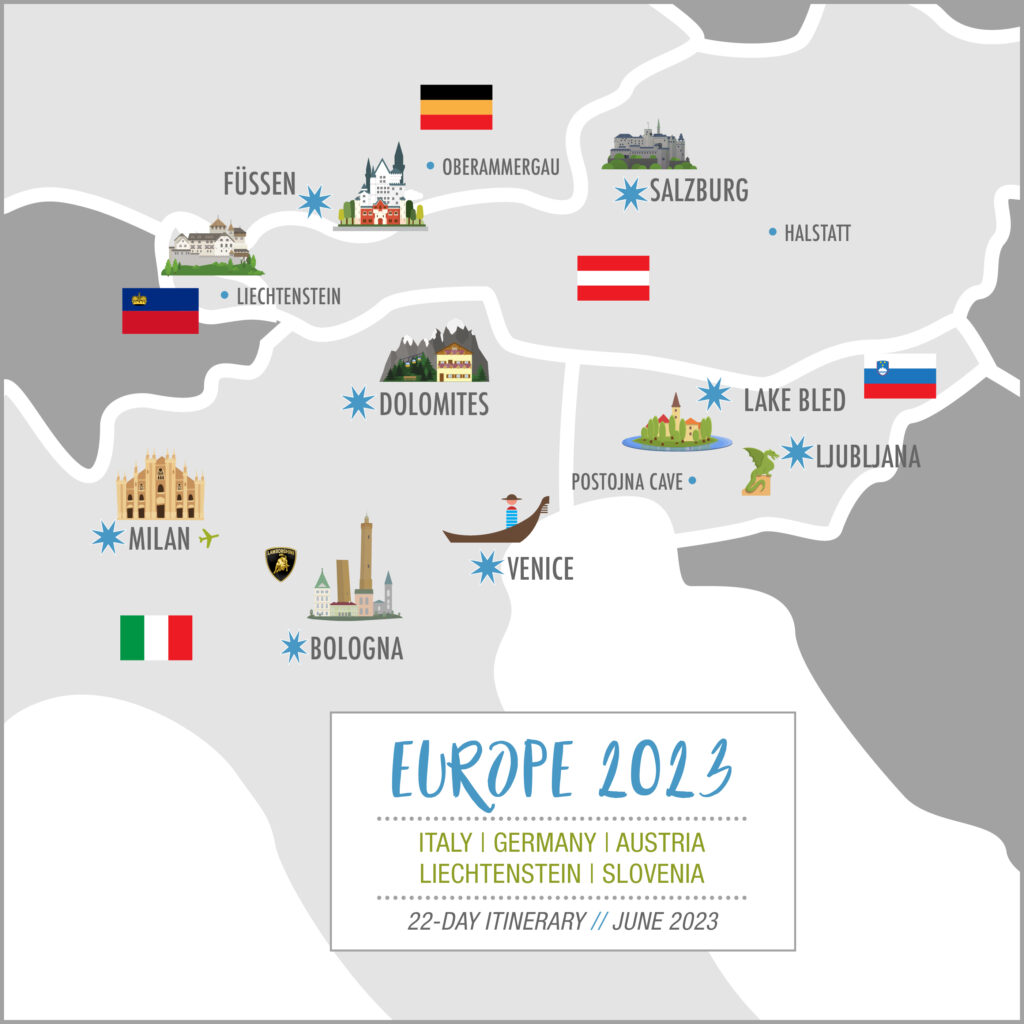 Back in June of 2023, we spent roughly 3 weeks exploring the Dolomites, Liechtenstein, Bavarian Alps, Austrian Alps and the Julian Alps of Slovenia . We actually kicked off our summer trip with six nights in Bologna/Venice before we headed north into the Alps. (You can easily switch this portion out in the itinerary for a few nights in the French & Swiss Alps to gain the full Alps experience.) Below is an itinerary to jumpstart your own European Alps adventures!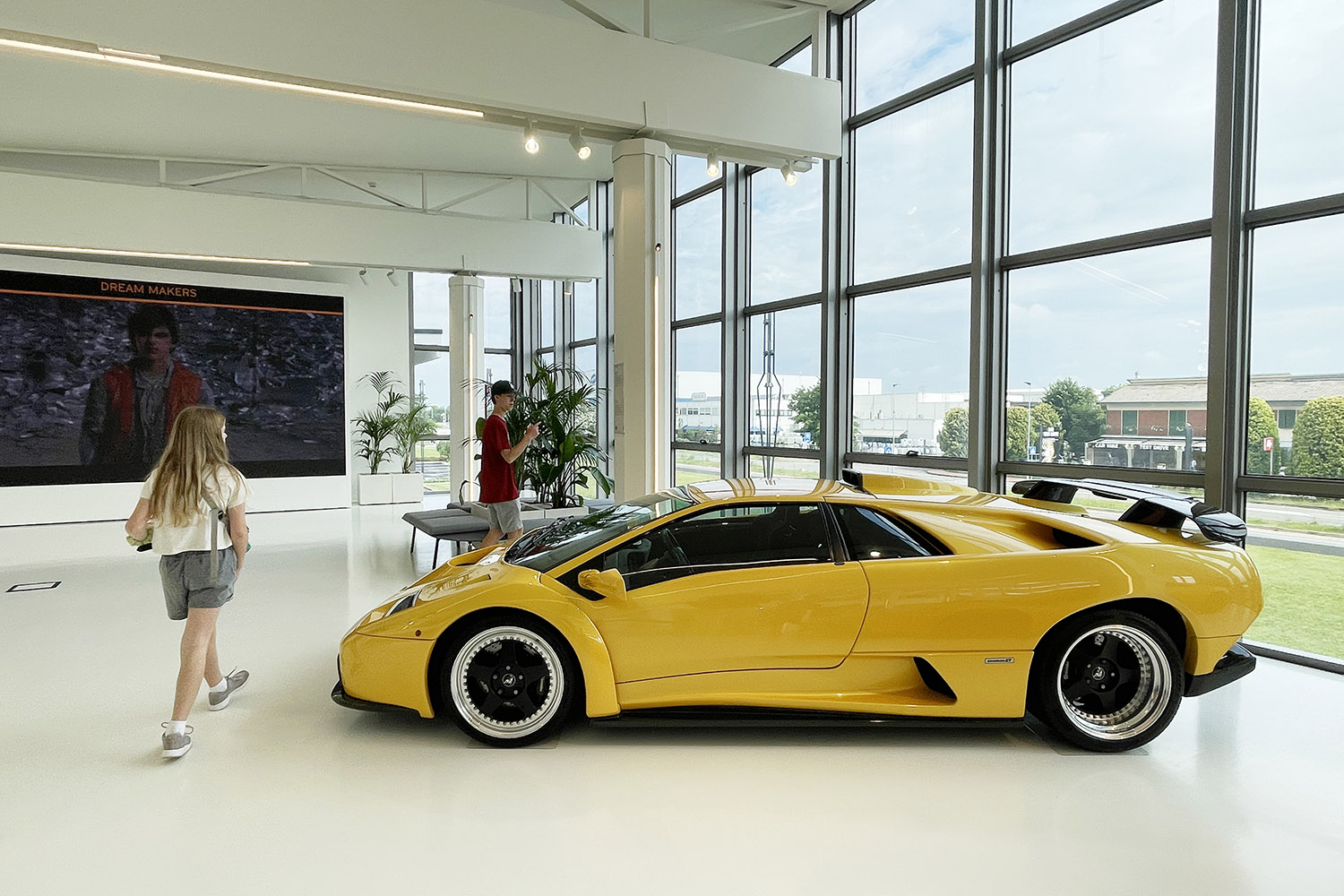 BOLOGNA, ITALY (1-2 Days)

Our international flight to Europe was through Milan. Bologna is a relaxing hour train ride from Milan's city center. Like I mentioned above, we spent some time in Bologna before we kicked off our Alps trip. The main reason was to take our son to to the Lamborghini Museum (yes, please remind him how lucky he is). Bologna is world-famous for its immense cultural, historical and artistic heritage. Breathtaking churches, museums and gardens, the famous porticoes and medieval squares, not to mention the delicious Bolognese cuisine which is known and acclaimed worldwide. It's definitely one of the lesser touristy cities and probably wouldn't even be on my radar if it wasn't for the Lamborghini Museum.

What we did: (see full post here.)
• Bologna Porticoes
• Towers
• Canals
• University of Bologna
• Basilica Di San Petronio
• Ancient Ruins under the Salaborsa Library
• Ate the best Bolognese EVER!

Day trips from Bologna:
• Lamborghini Museum
What we wished we had time to see/do:
• Sanctuary of the Madonna di San Luca
• Archaeological Museum of Bologna
VENICE, ITALY (2-3 Days)

I have to admit, I've been putting off visiting Venice for YEARS because I didn't want the crowds to ruin the experience. But if you can bare the swarms of tourists…it's utterly magical! Our favorite part of our stay was actually strolling the city in the evenings once the crowds left.
What we did:
• Doge's Palace/Palazzo Ducale
• St. Mark's Square/Piazza San Marco
• Saint Mark's Basilica/Basilica di San Marco
• Gondola ride
• Libreria Acqua Alta Bookshop
• Leonardo da Vinci Museum
• Rialto Bridge/ Ponte di Rialto
• Evening Walks once the crowds left
• Evening on our rooftop terrace
• Daily gelato

What we wished we had time to see/do:
• Museo Storico Navale di Venezia
• Church of San Giorgio Maggiore
• Day trip to Murano or Burano

DOLOMITES, ITALY (2-3 Days)
After our stay in Venice we picked up a rental car and headed north to Campitello di Fassa. There are so many stunning villages in the Dolomites so you truly can't go wrong. However, I want to highly recommend building in extra time for driving. The roads are rural and very congested.
What we did:
• Alpe di Siusi
• Val Gardena
• Tunnel del Trenino della Val Gardena
• Ortisei

What we wished we had time to see/do:
• Lago di Braies (this was originally the plan for the second day but the kids were too tired after the Alpe di Siusi hike)
• Cortina d'Ampezzo
• South Tyrol Archeological Museum in Bolzano
LIECHTENSTEIN (day trip or 1 full day)
Nestled in between Switzerland and Austria, among mountain ranges that rise steep and rugged above the Rhine is the tiny country of Liechtenstein. We did a day trip from Füssen, Germany and spent a full day in this tiny country.
What we did:
• Burg Gutenberg
• Liechtenstein Center
• Explored Valdez
What we wished we had time to see/do:
• Hike The Princes' Way Trail

BAVARIAN ALPS (2-3 Days)
Fir-clad mountains, rocky peaks, lederhosen, and geranium-covered houses: the Bavarian Alps come closest to what many of us envision as "Germany." Quaint towns full of frescoed half-timber houses covered in snow pop up among the mountain peaks and shimmering hidden lakes, as do the creations of King Ludwig II, one of the last kings of Bavaria. We based our stay in Bavaria in the town of Füssen.
What we did:
• Füssen Altstadt
• Hohes Schloss
• Neuschwanstein Castle
• Bier Garden

Day trips from Füssen:
• Oberammergau
What we wished we had time to see/do:
• Hohenschwangau Castle
• Linderhof Palace
• Königssee Alpine Lake

AUSTRIAN ALPS (2-3 Days)
Our Alps trip has just been getting better and better! We based our stay in the Austrian Alps in Salzburg. I've already visited Vienna so it was nice to explore a different region of this country. Boasting 12 centuries of rich history, Salzburg is home to stunning views and Baroque architecture. Among the beautiful towns in Austria, Salzburg became popular when it provided the setting for "The Sound of Music" film. Aside from that, the gorgeous town in Eastern Alps made its way to the UNESCO World Heritage list.

What we did:
• Mirabellgarten
• Steingasse
• Stadtbefestigung (Salzburg old city walls)
• Fortress Hohensalzburg
• St. Peter's Abbey
• Mozart's Birthplace
• Augustiner Bräu

Day trips from Salzburg:
• Hallstatt
What we wished we had time to see/do:
• Cable Car Untersberg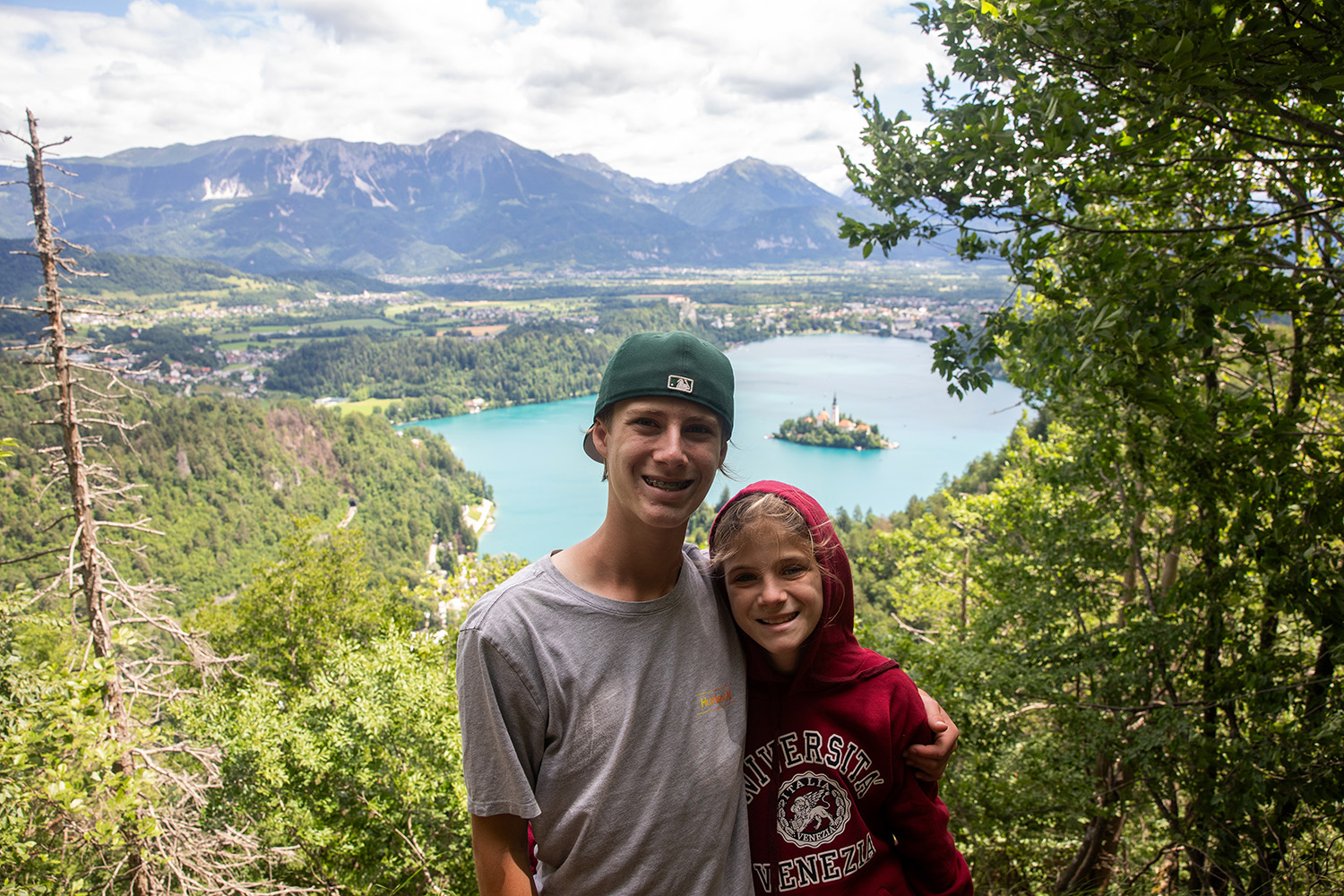 LAKE BLED, SLOVENIA (2-3 Days)
Lake Bled is undoubtedly the most recognizable tourist attraction in Slovenia and located in the beautiful Julian Alps of the Upper Carniolan region of north-western Slovenia. Tourism began here in 1855, when European aristocrats began visiting the lake to enjoy its efficacious thermal waters and the invigorating alpine air. Today, busloads of excursionists come from all over Europe to enjoy the subalpine climate summer season. And if you ask my kids their favorite part of their alps trip, they both agree it was Lake Bled!
What we did:
• Vintar Gorge Hike
• Rowed boat to Bled Island
• Assumption of Mary
• Stroll around the entire lake
• Mala Osojnica Trailhead Hike
• Straža Bled
• Swim in Lake Bled

What we wished we had time to see/do:
• Lake Bohini
• Vogel Cable Car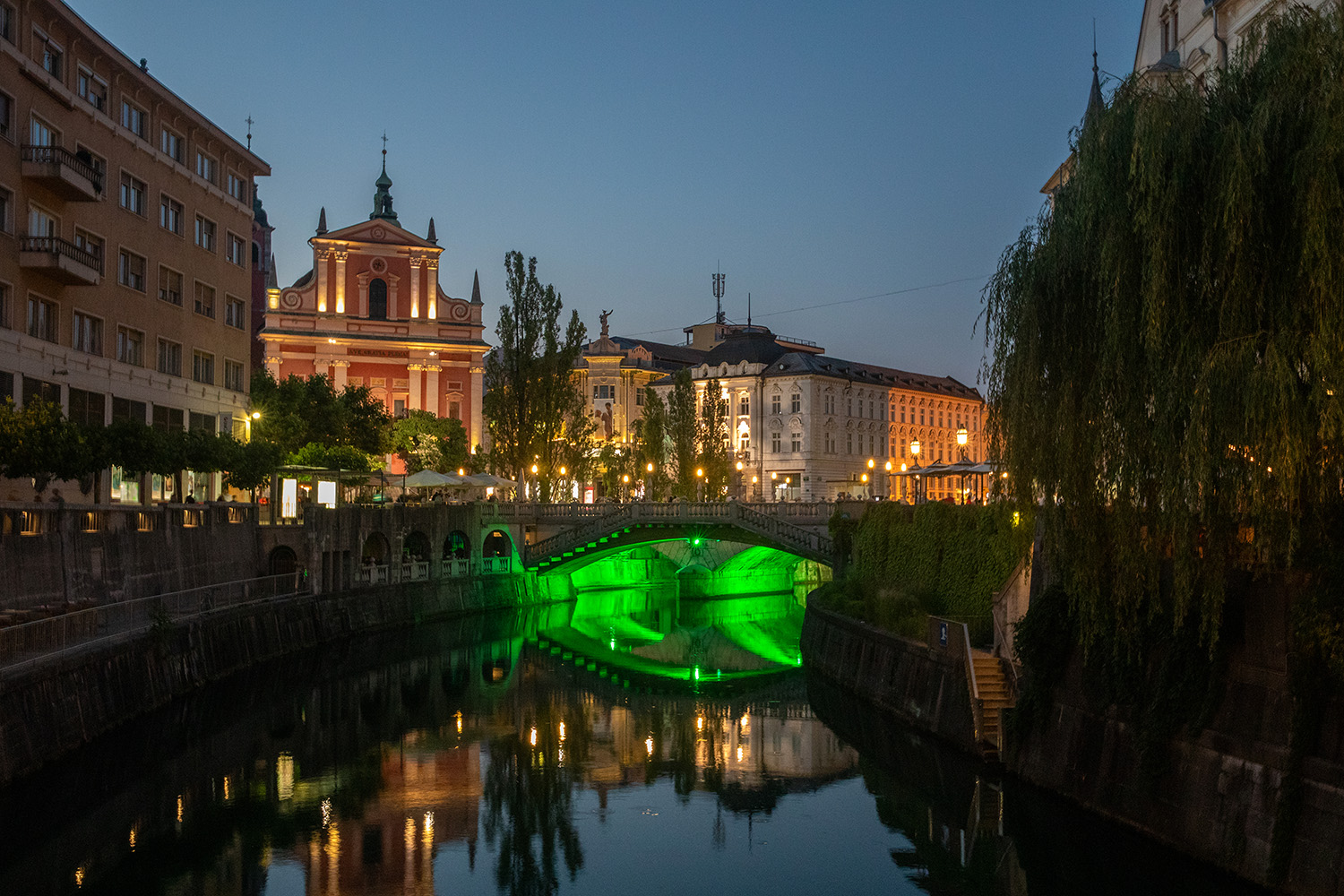 LJUBLIANA, SLOVENIA (1-2 Days)
Ljubljana is one of Europe's smallest capitals, but filled with charming architecture, fantastic restaurants, expansive green spaces, nightlife, pedestrian-friendly streets, and friendly locals. We arrived on Slovenia's Statehood Day (commemorates the country's declaration of independence from Yugoslavia in 1991) which meant museums (and many shops) were closed. However, we still managed to really enjoy the slower pace of the Slovenia's captial and spent our two evenings strolling along the picturesque Ljubljanica river that weaves its way through the old town area.
What we did:
• Explore Ljubljana city center
• Ate the best Bosnian food!

Day trips from Ljubljana:
• Predjama Castle
• Postojna Cave Tour

What we wished we had time to see/do:
• Kayak on the Soča River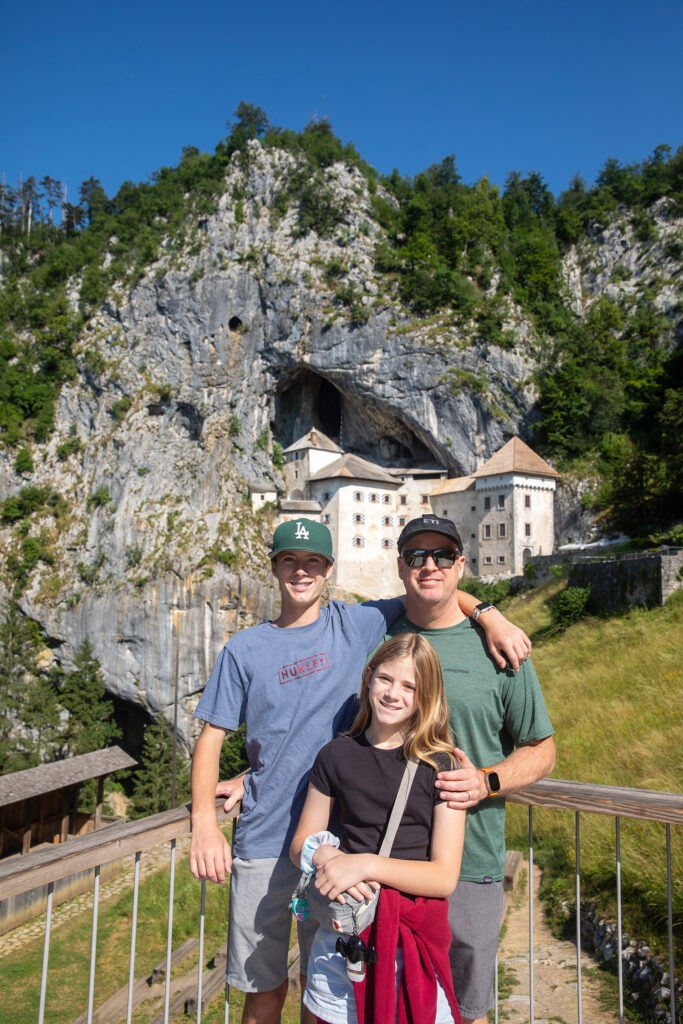 Hope this itinerary has helps you plan your own trip through the European Alps!