A Visit To Pearl Harbor And The USS Arizona Memorial
Prior to September 11th, 2001 one of the most infamous dates in American History was December 7th, 1941. The day Japan conducted a surprise attack on the United State's Pacific Fleet in Pear Harbor, Hawaii. Fast forward to modern day, Pearl Harbor's Hawaiian World War II Valor in the Pacific National Monument is one of the most popular sights to see in Oahu.
First things first, The Pearl Harbor Visitor Center gets crowed and the boat tickets sell out on a regular basis. 2,000 free walk up tickets are given out each day on a first come, first serviced basis; plan to arrive early! (Also, if the trade winds are not blowing expect it be hot and humid.)
After entering the memorial, head over to the large map of earth highlighting the main areas of conflict in the Pacific. The monument is so much more then the just the USS Arizona; allocate your time for two interactive exhibits that explain world events prior to the attack on Pearl Harbor and the world after the attack.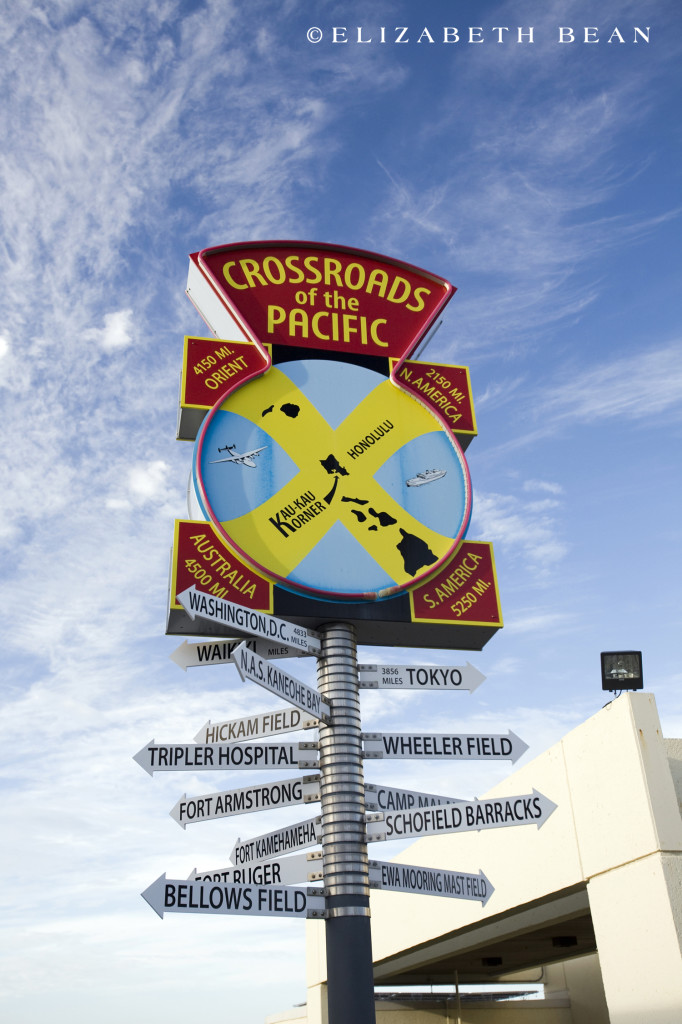 Before boarding the tour boat to the USS Arizona Memorial, visitors watch a 23-minute documentary explaining the events that unfolded that faithful morning. The rules of conduct were also discussed—it isn't just a memorial it's the final resting place of over 1,000 souls.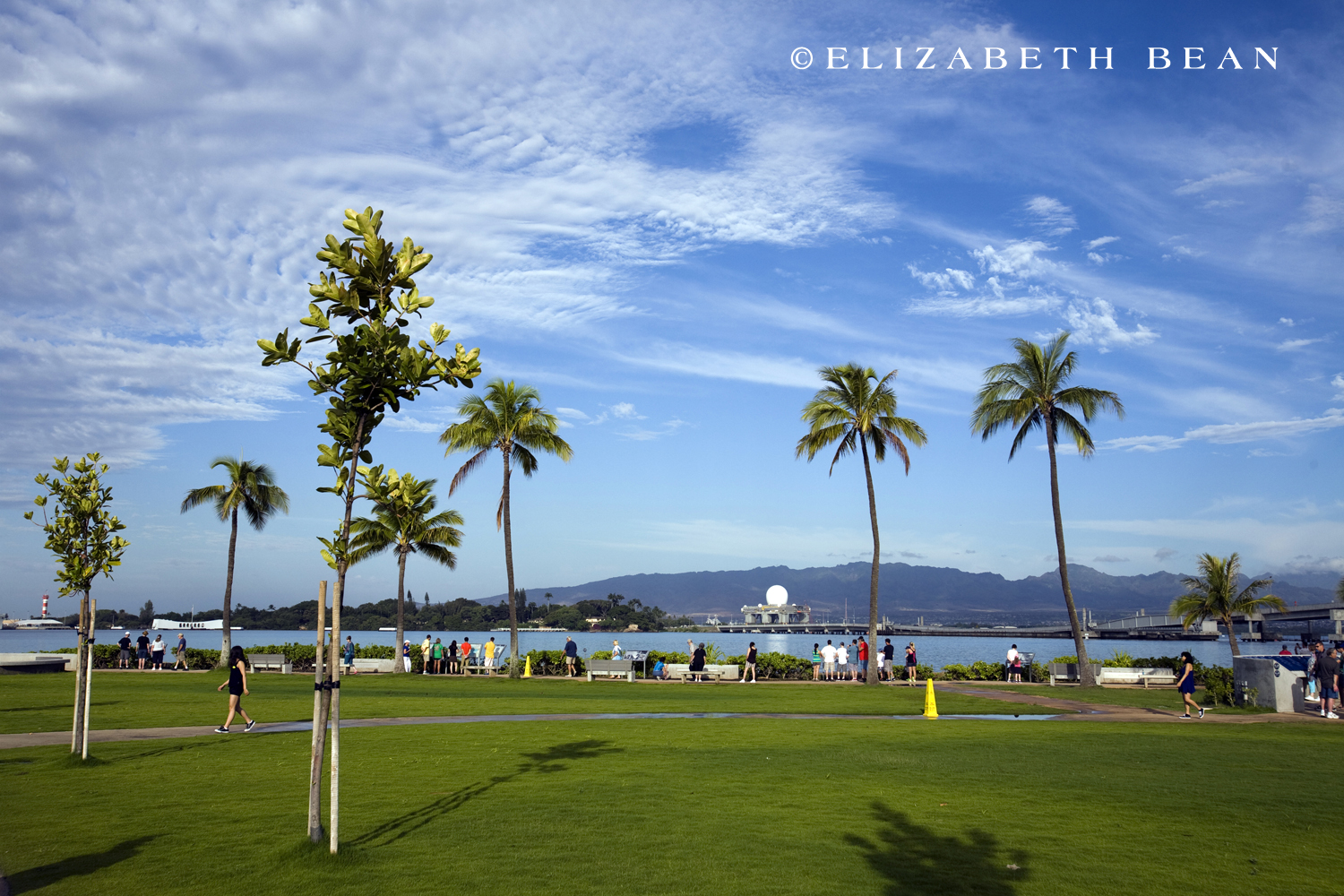 On the U.S. Navy boat en route to the USS Arizona memorial, we noticed sunken wreckage that entombs the 1,102 of the 1,177 sailors who perished that morning while gazing down through the emerald clear water.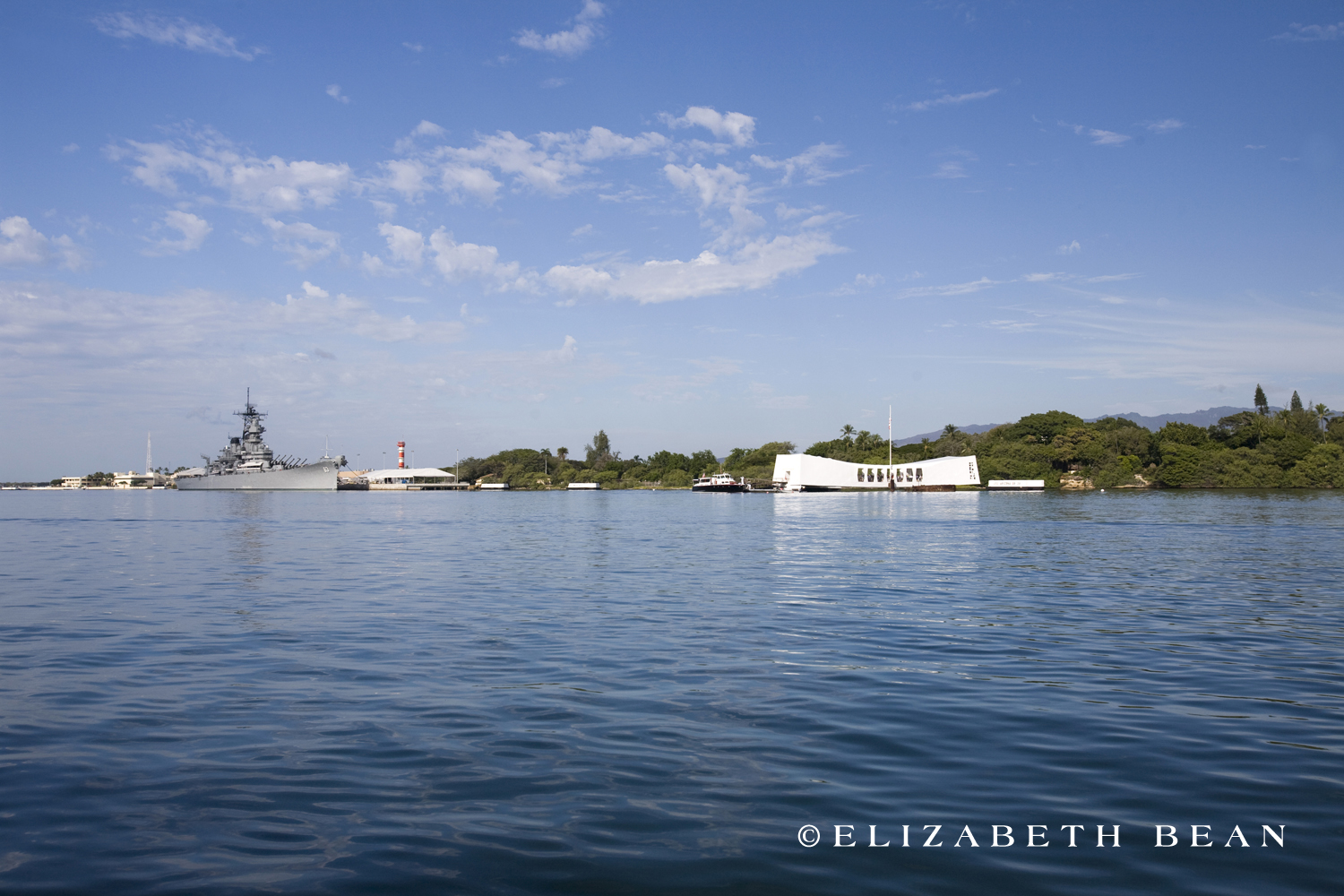 After walking the monument bridging the remains of the ship and viewing the names of those who perused below, you feel emotionally drained and the mood is very somber.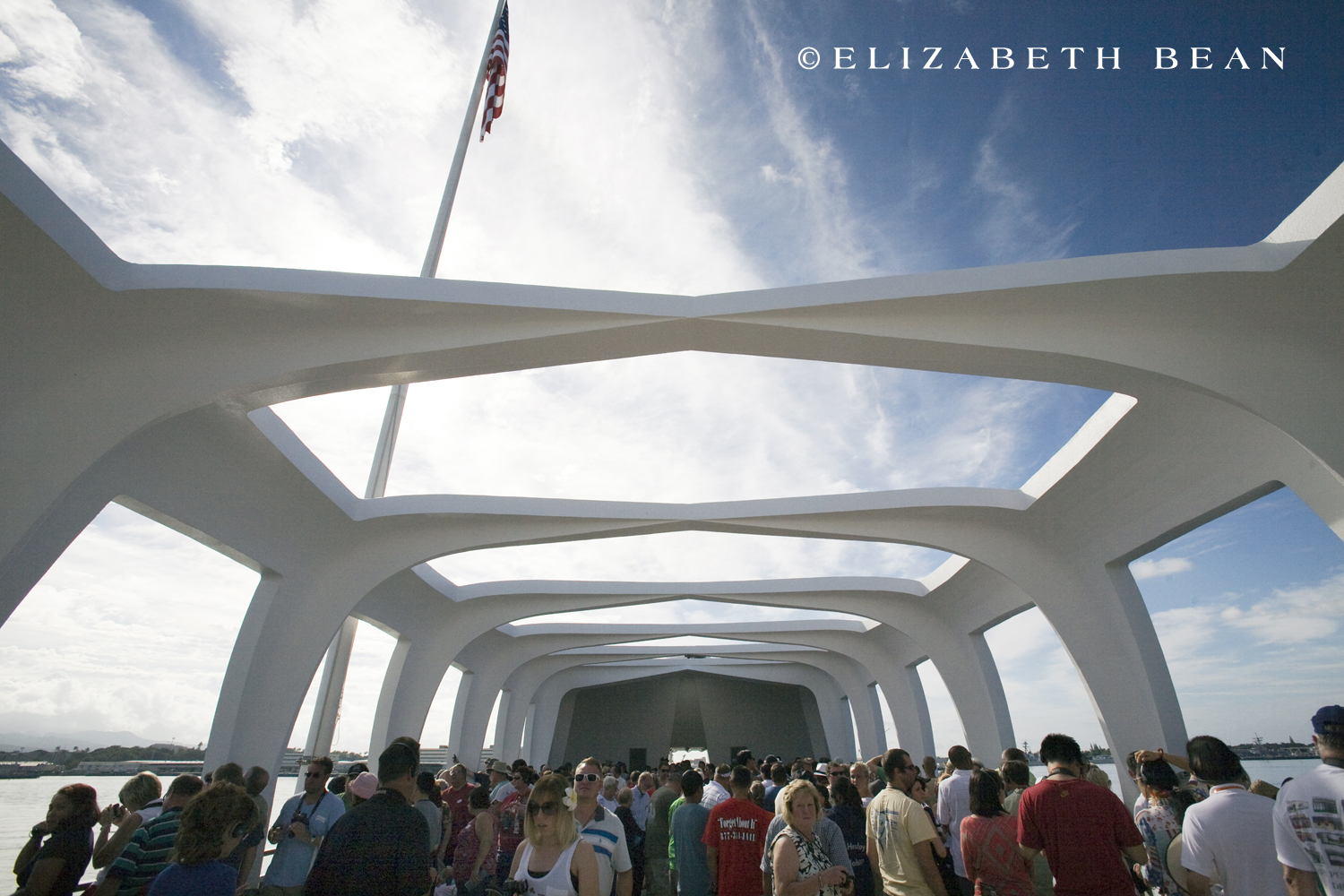 As you pull away from the monument, we felt haunted by the early look of fuel oil still leaking from the sunken ship. The sailor calls the oil the tears of the USS Arizona and it's a sight that will remain with us forever.
Upon return to shore explore the conning tower to the USS Parche, a WWII era submarine, view the Memorial to Naval Submariners, and for an additional fee board the USS Bowfin, a WW II era Diesel Electric Submarine. Whatever you do here you leave with a better understanding of what WWII was about and the toll it took on the U.S. and it's service persons.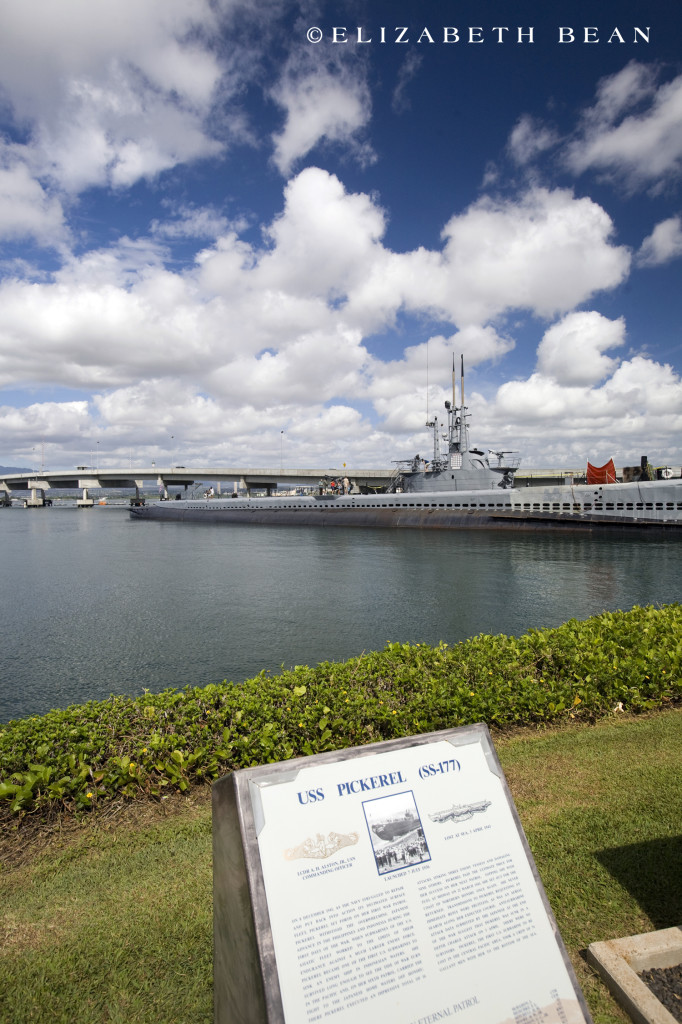 How was your experience to the USS Arizona Memorial? We love to connect with others, so feel free to leave us a comment!