Québec in Winter with Kids (During a Pandemic)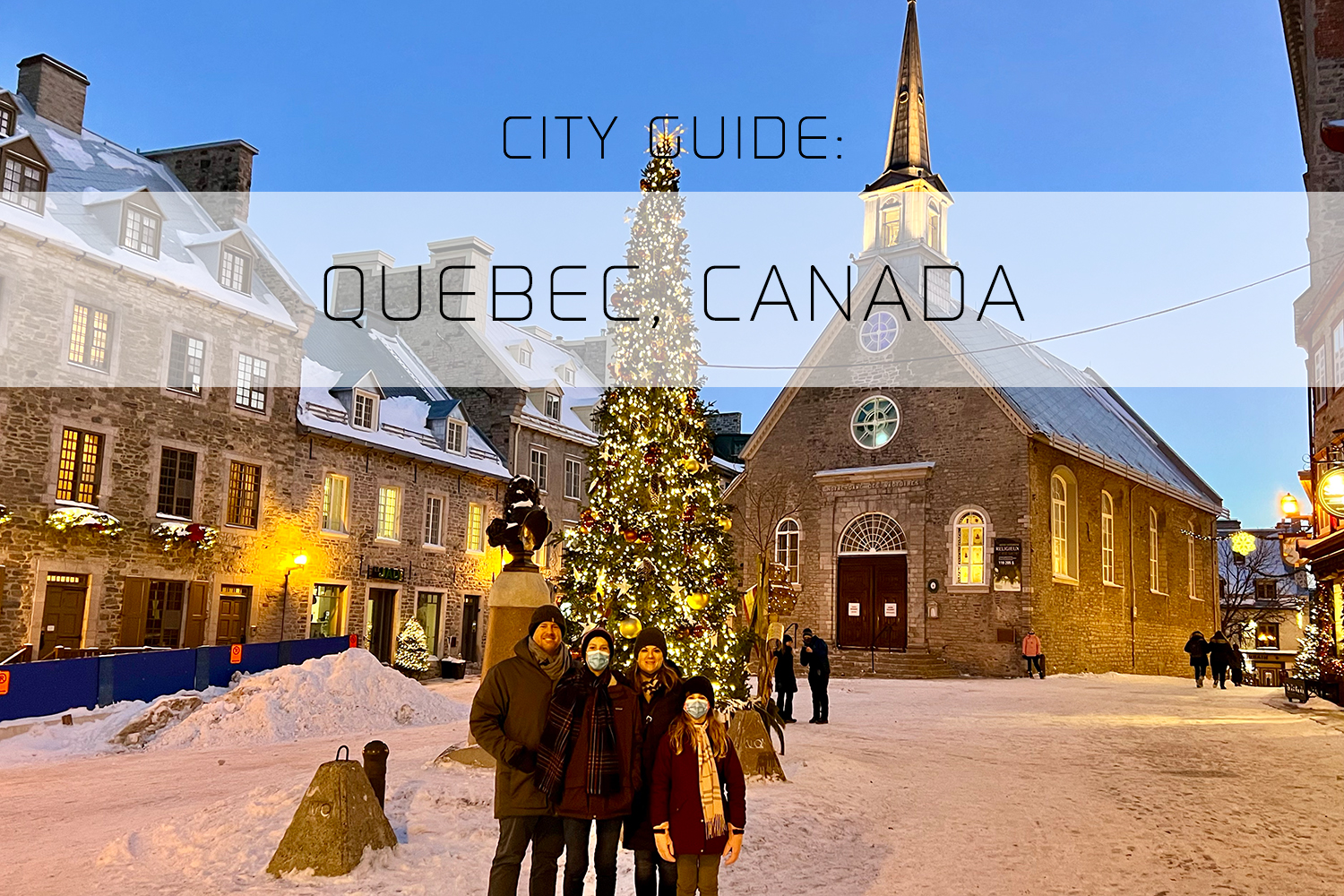 Just like majority of travel in the past two years, nothing is like it used to be. With that being said, we made the most of our two weeks (Dec 2021-Jan 2022) exploring Montreal & Quebec City enduring many restrictions (ie: indoor dining closing towards the end of our trip) and permanent closures (hello Christmas markets). However, here are our highlights!
EAT :: Poutine

Wear your stretchy pants and dig into Canada's iconic dish. Poutine is made with fresh crispy fries smothered in brown gravy and topped with squeaky cheese curds. It may not sound appealing, but trust me it's the best comfort food in Canada!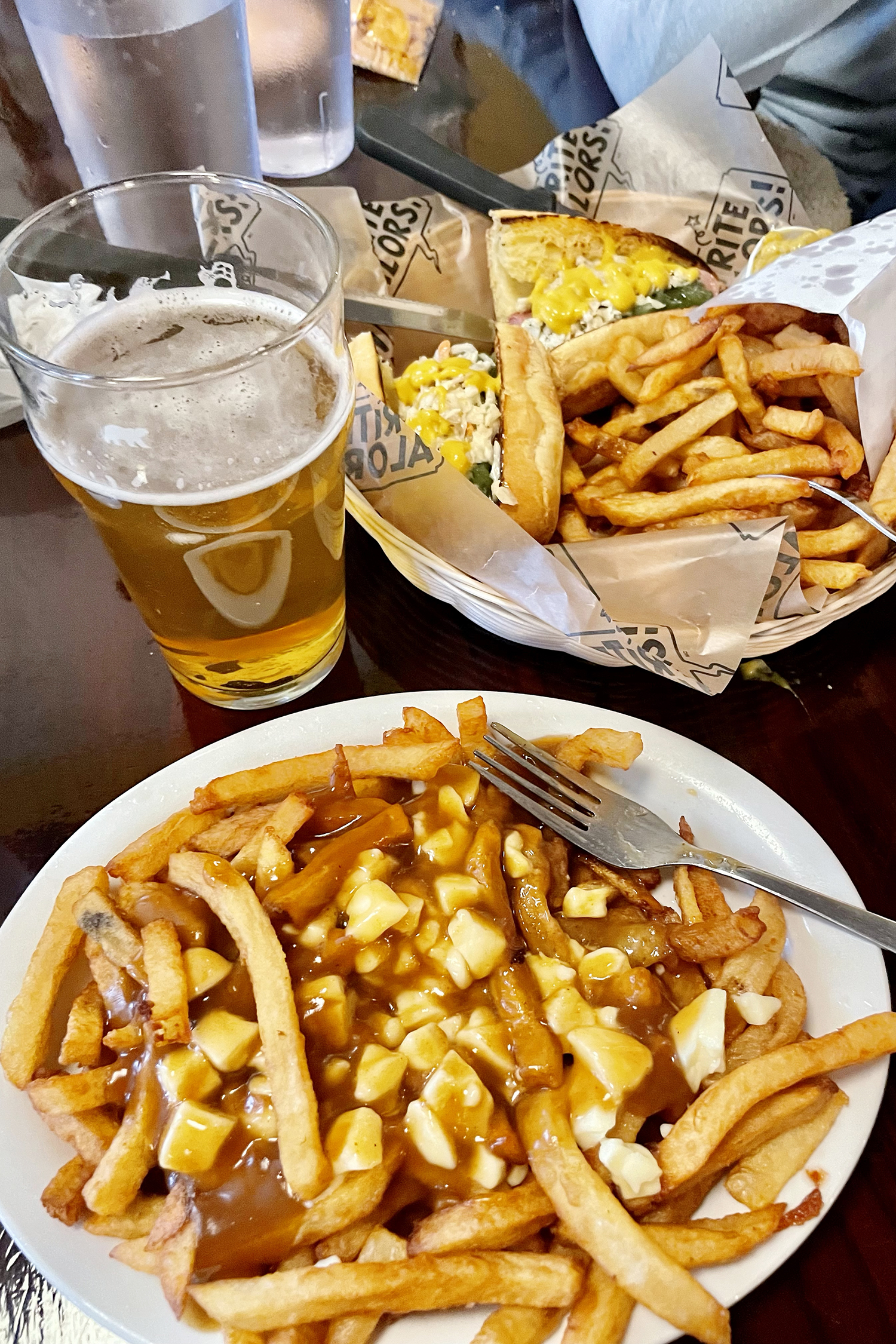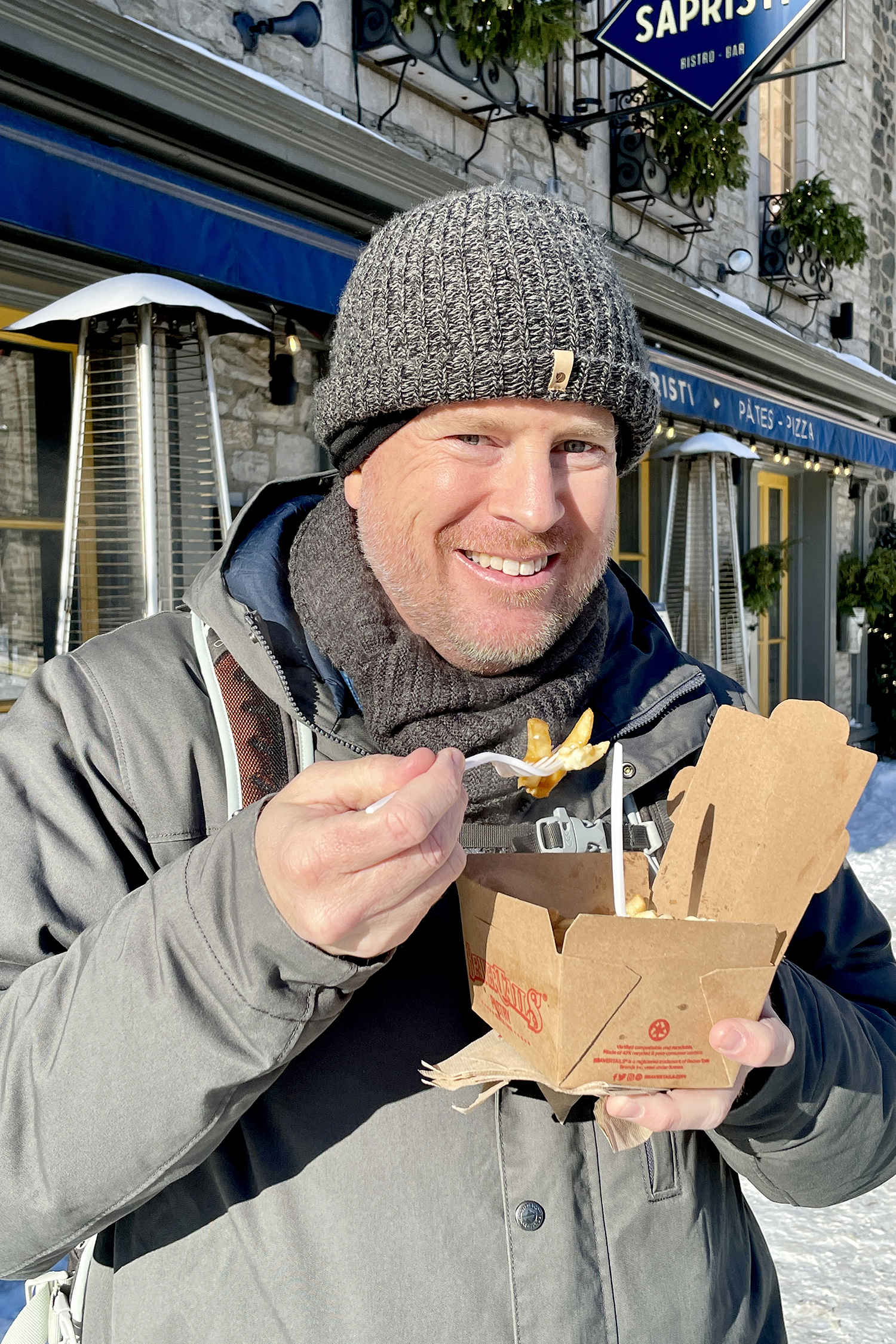 HIKE :: Mount Royal Park

There is no better way than to burn off those poutine pounds than hike in the outdoors. This hilltop park offers all‑season activities including cross‑country skiing, snowshoeing, hiking and boating. You will see all Canadians, 8 to 80 years old out there!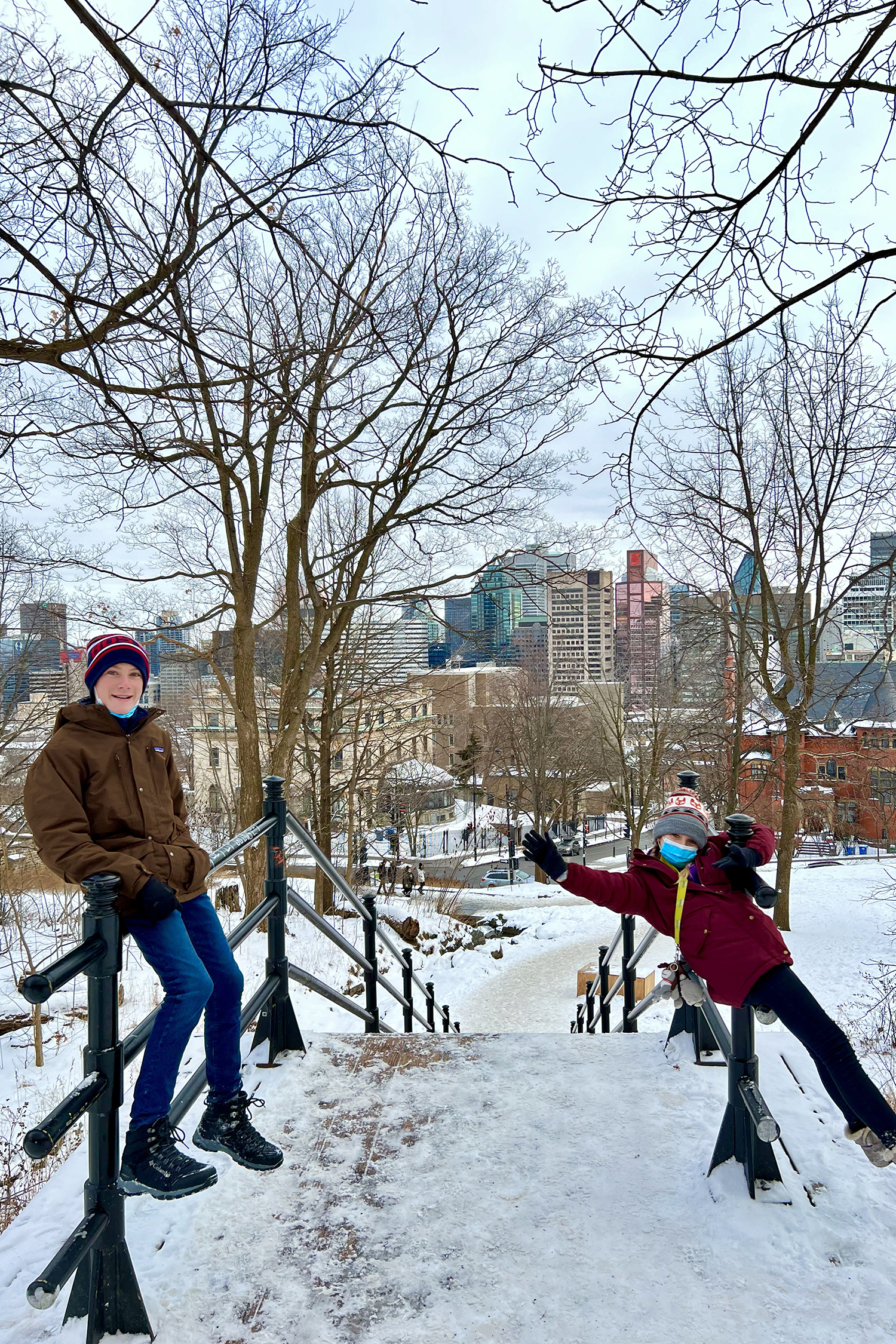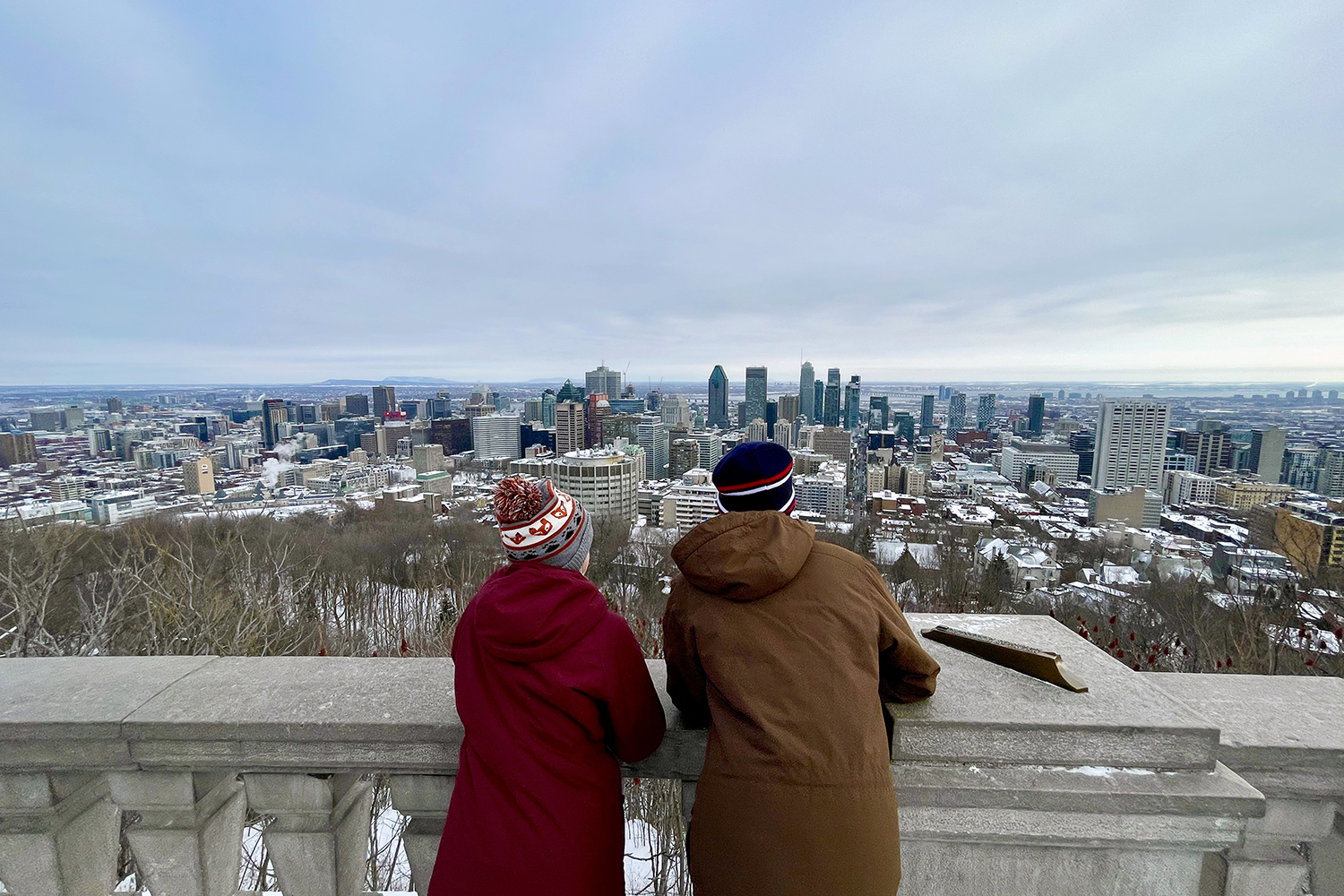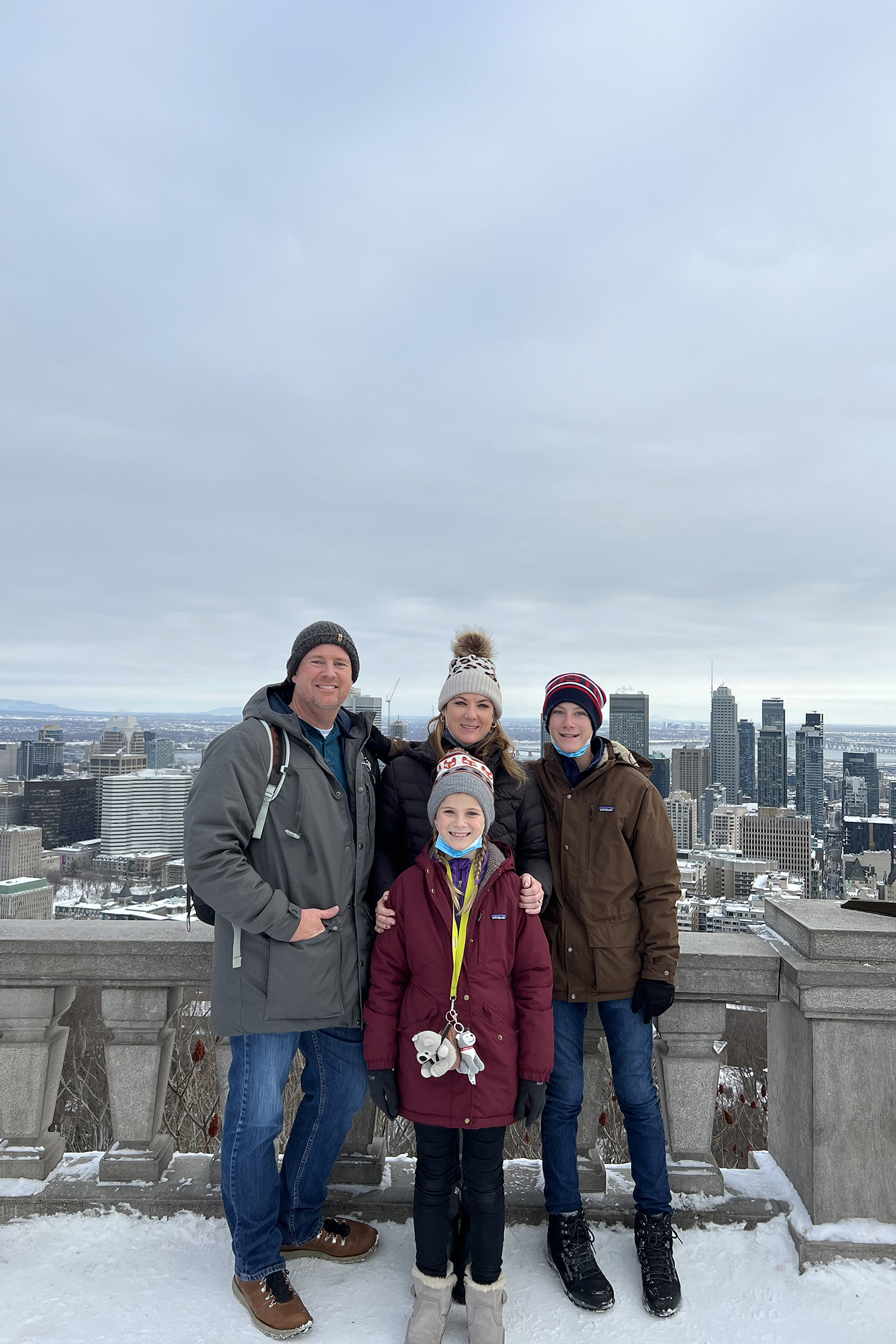 EXPERIENCE :: Pointe-à-Callière (Montreal Museum of Archaeology and History)

Our family loves a mix of outdoor actives and museums. This archaeology museum was a fascinating one for sure! We jumped in the elevator and headed underground to see an archaeological dig that revealed the foundation of the city's original settlement. And if that isn't enough excitement for you, check out their current temporary exhibits on the Circus, Italians, and Montreal.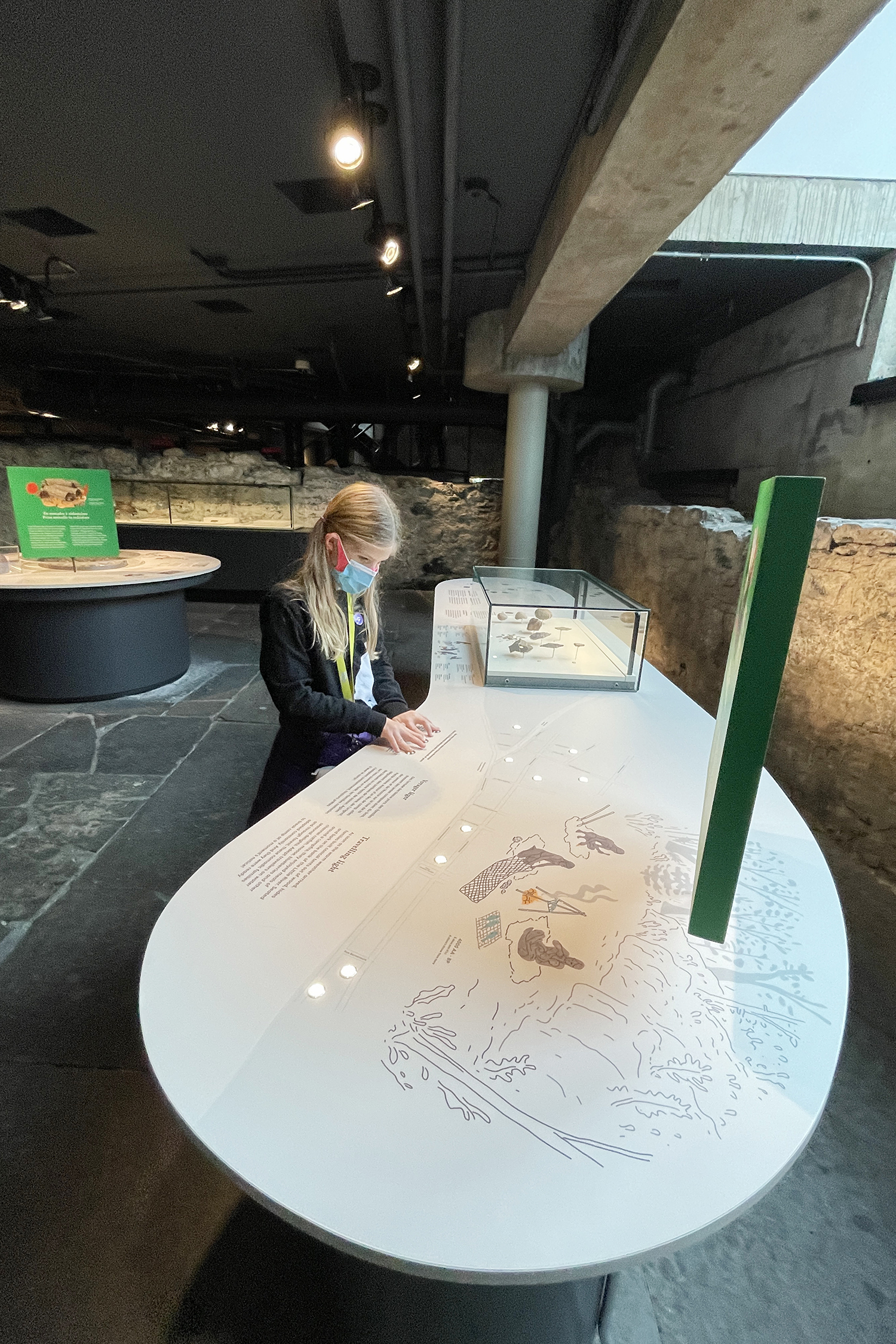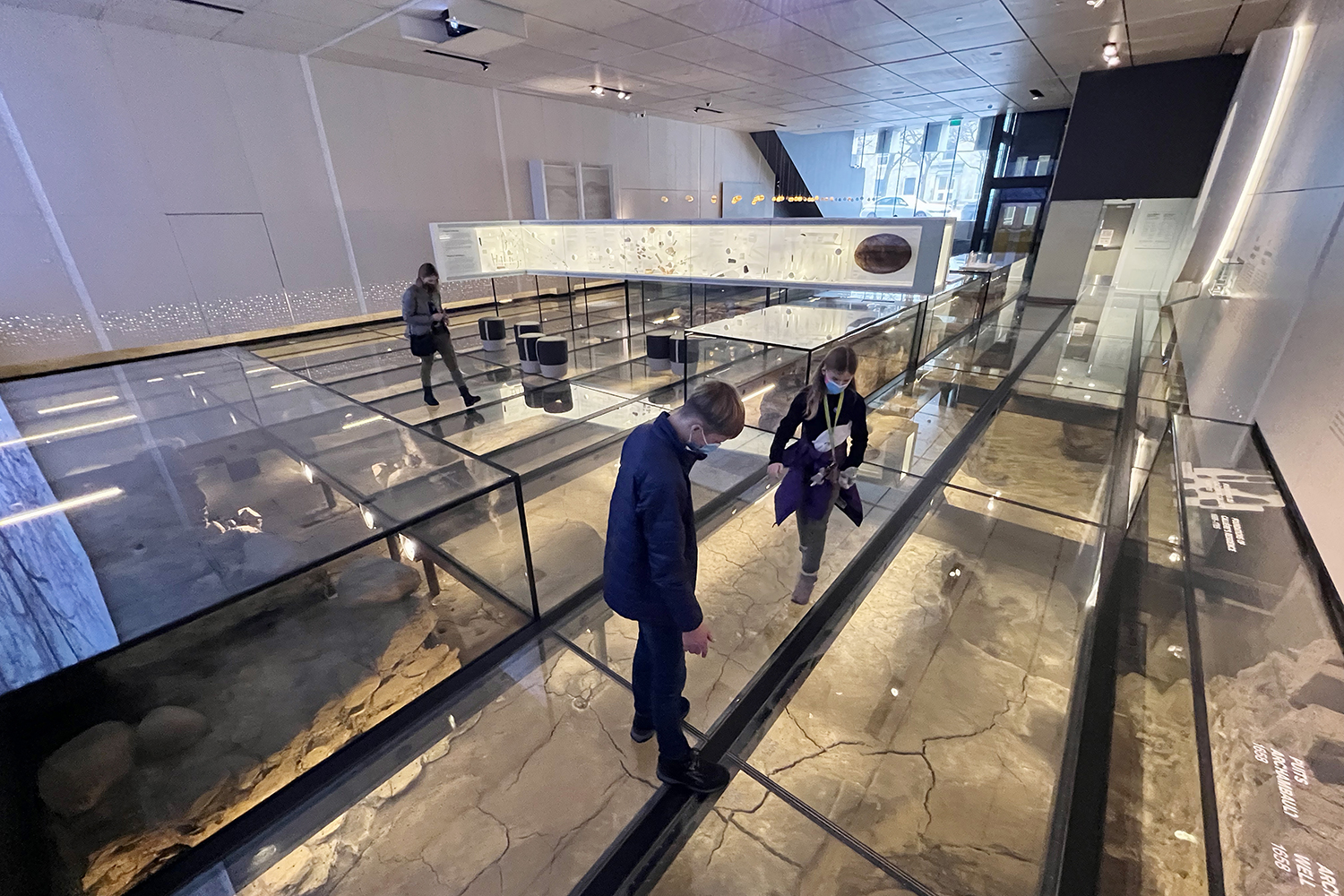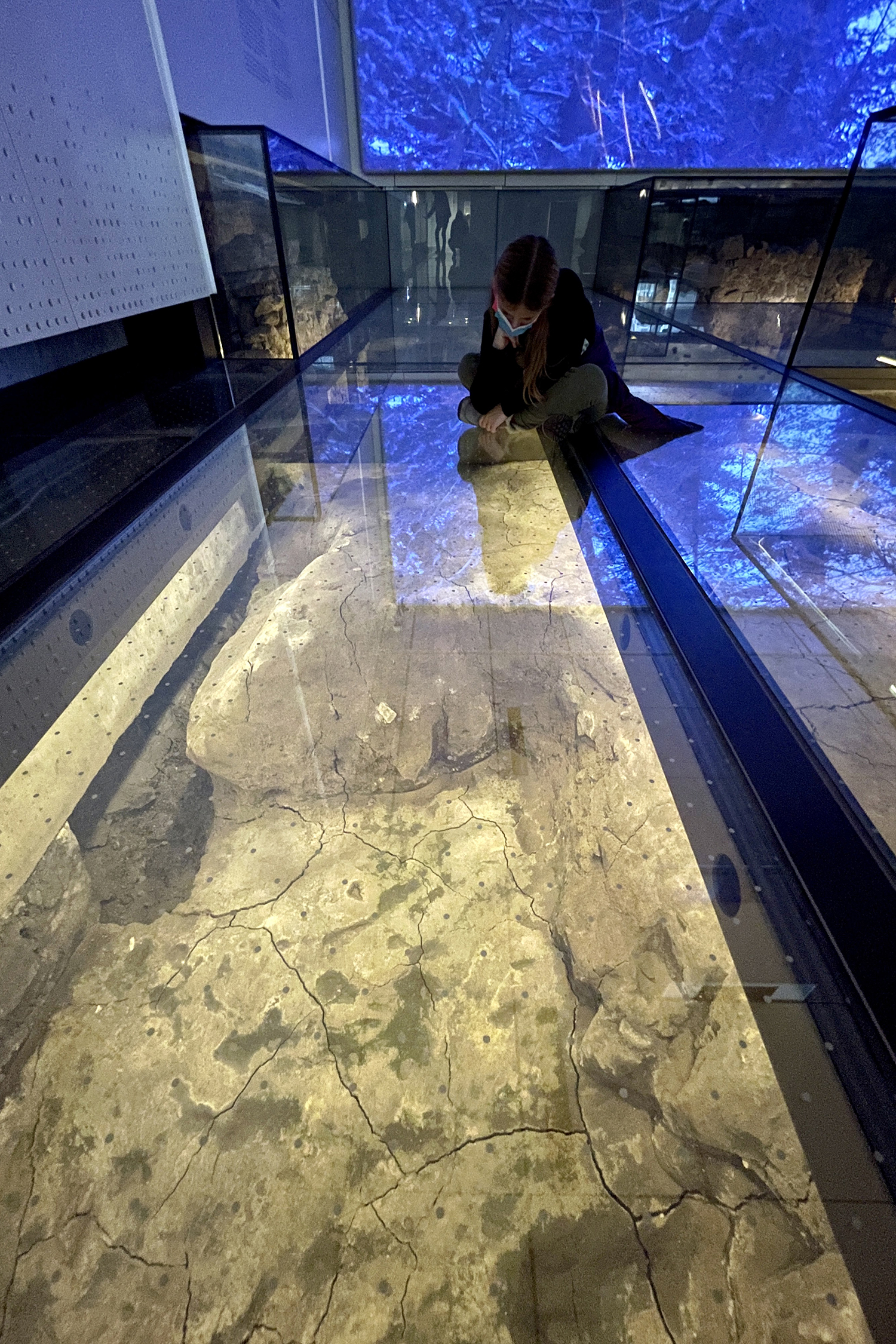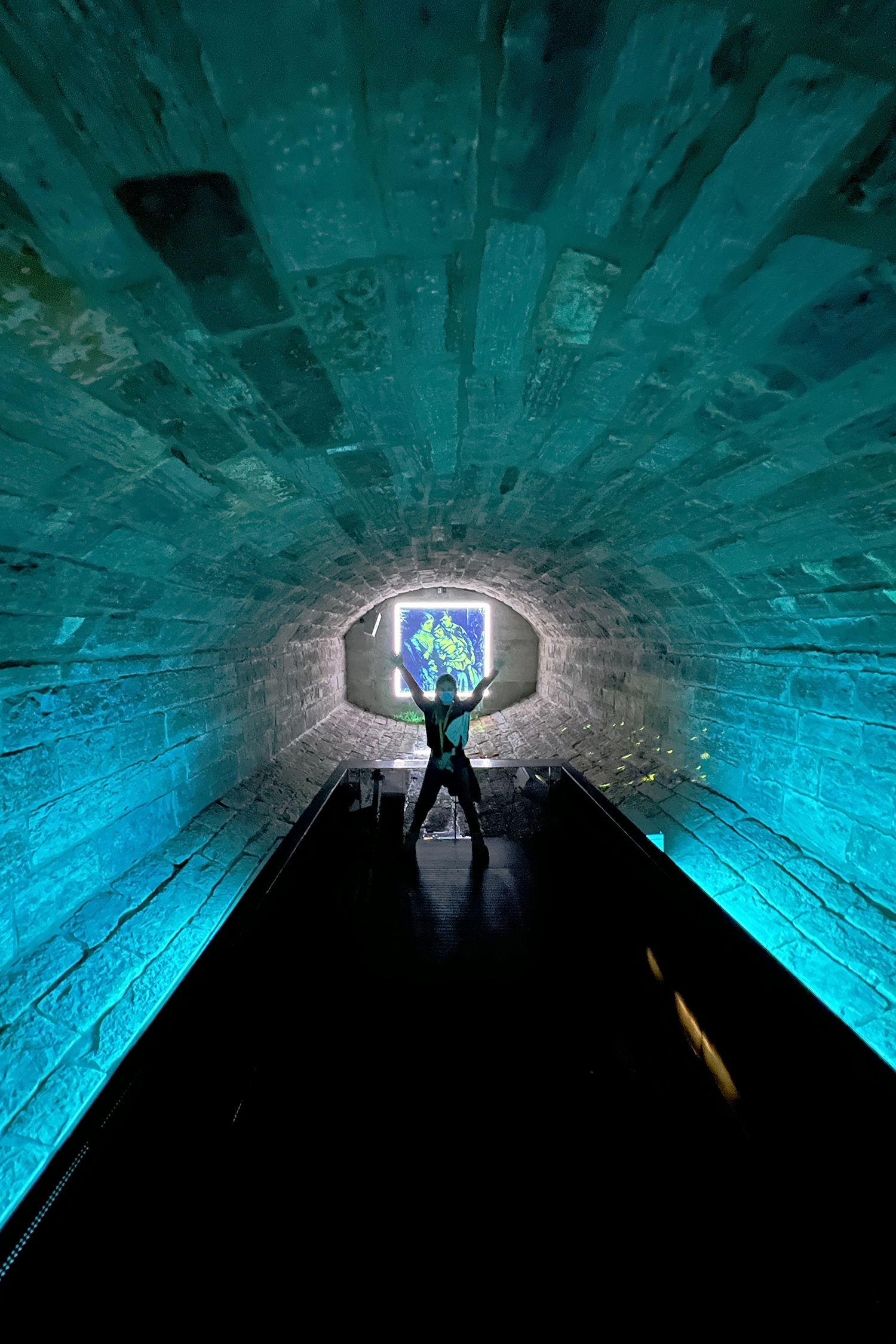 EAT :: Maple Syrup Taffy
Even though the Christmas markets closed early this year, we were super excited to see cabanes à sucres (sugar shacks) selling their quintessential Canadian sweets. First, maple syrup is boiled in a large pot. Then, workers take a dripping ladle of the golden syrup and pour in lines on clean cold snow. Lastly, the hot syrup cools to a taffy like consistency and you take a popsicle stick to roll the maple taffy into a chewy lollipop. Délicieuse!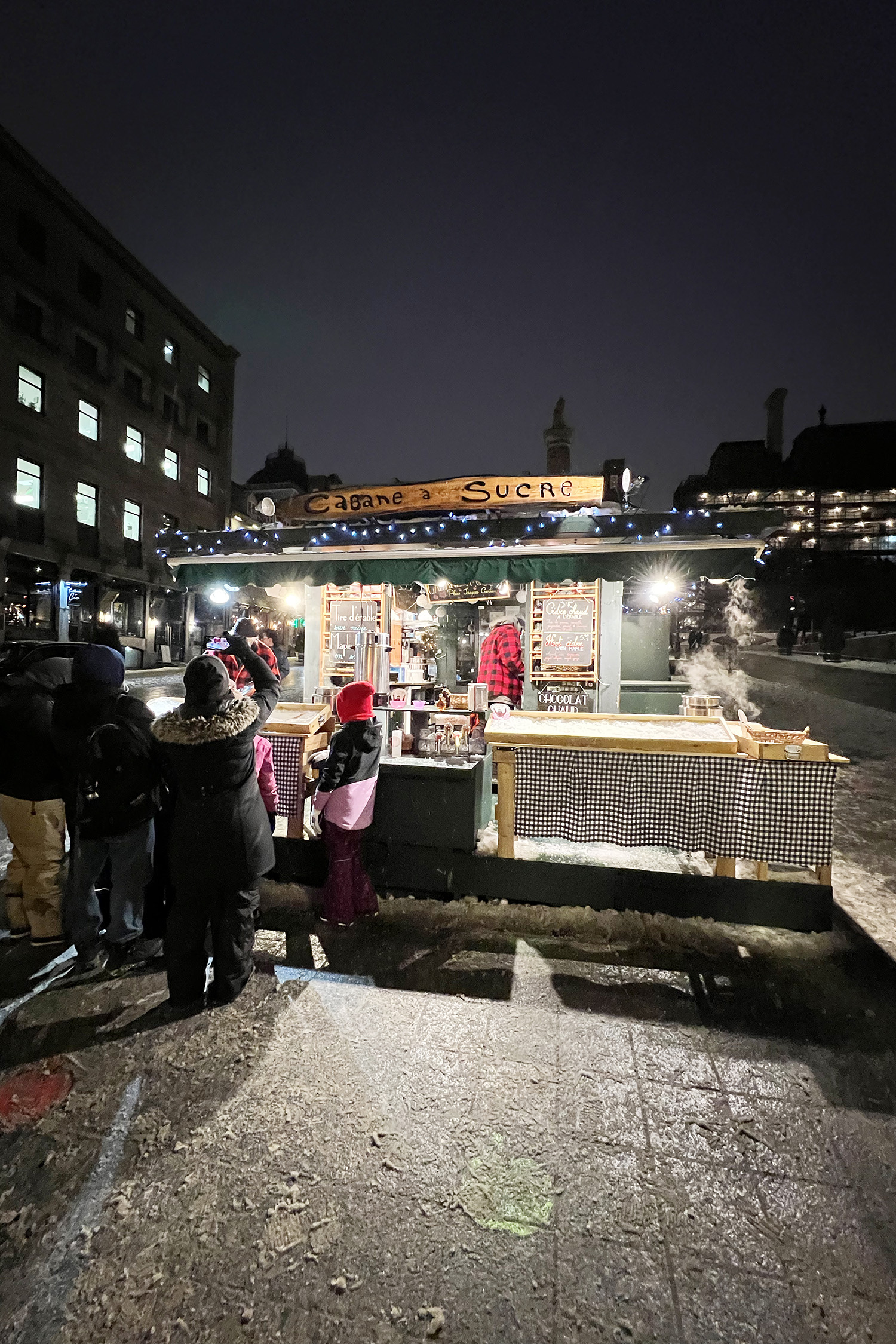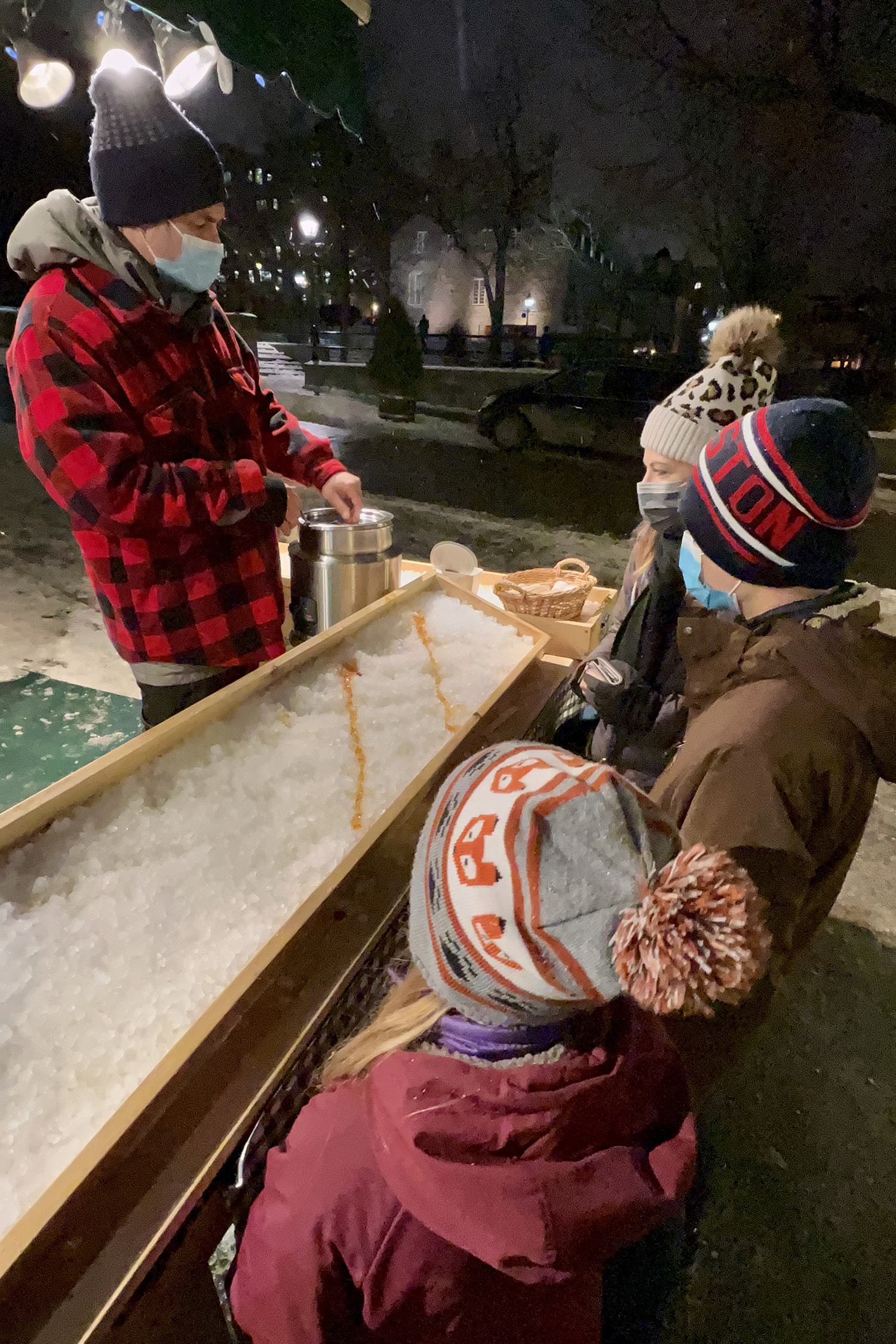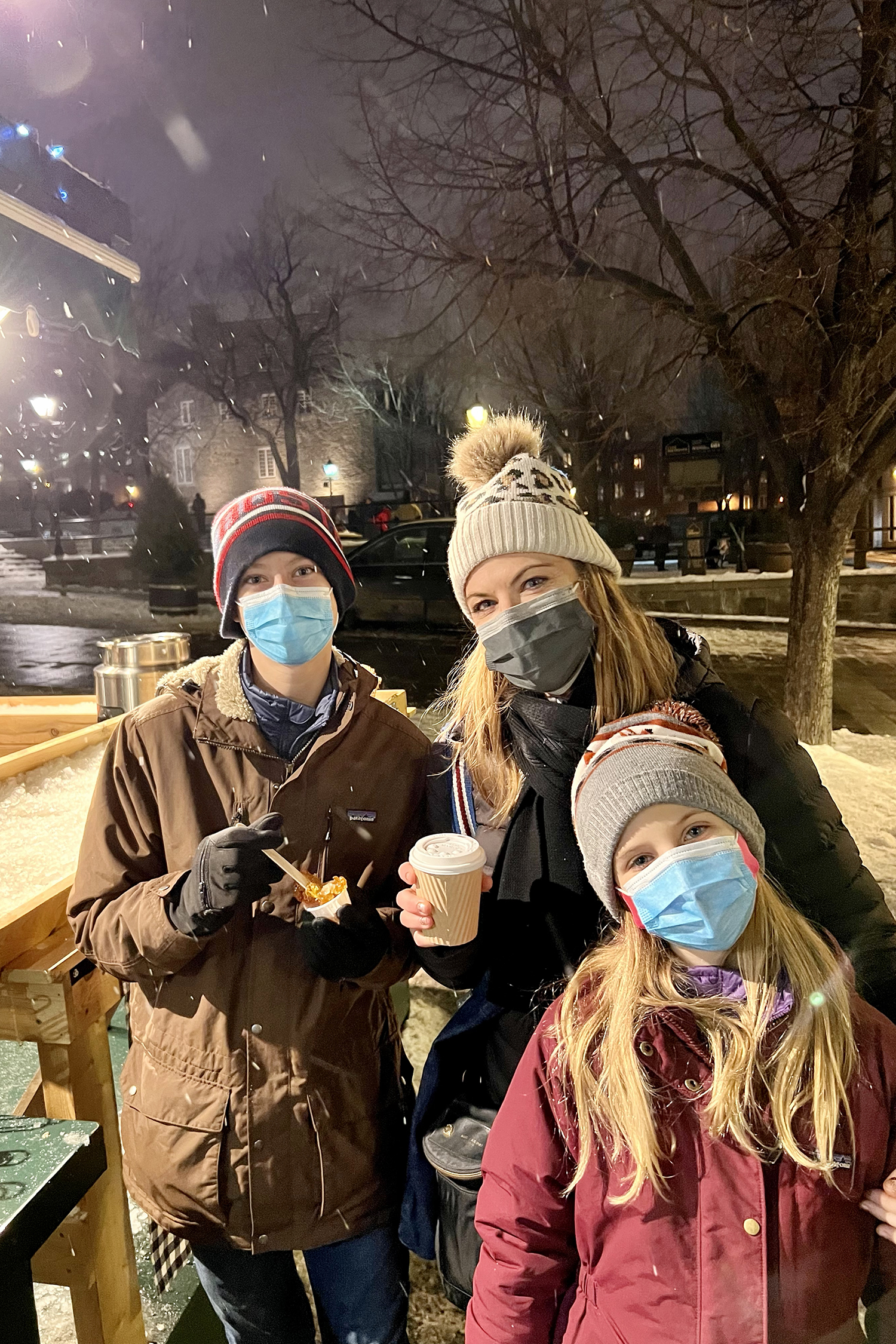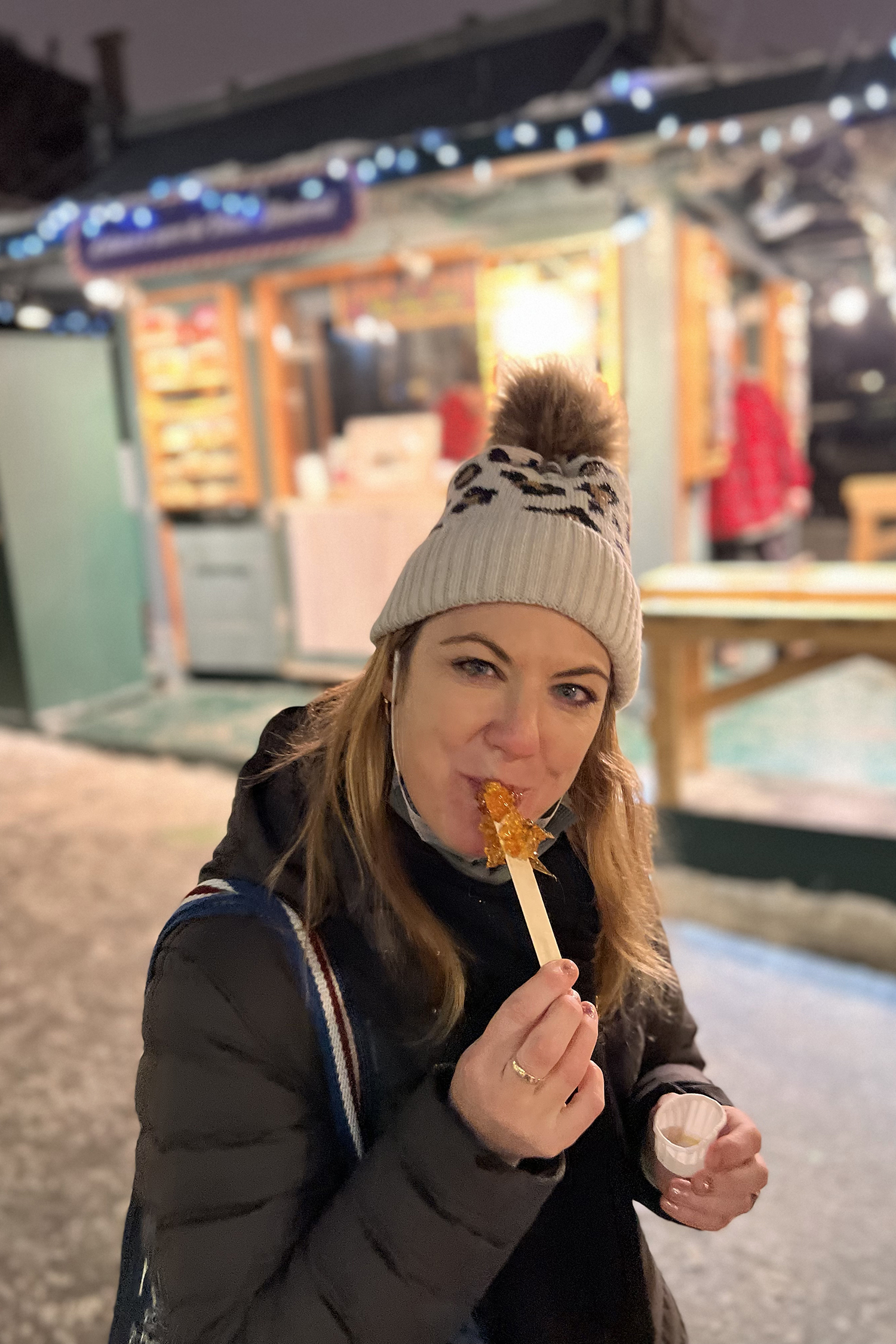 WALK :: Old Montreal
Canadian winters are bitterly cold, but to walk through the cobblestone streets draped in sparkling holiday lights was worth it! As a plus, the streets fill with the sounds and smells of bistros—a treat for all senses.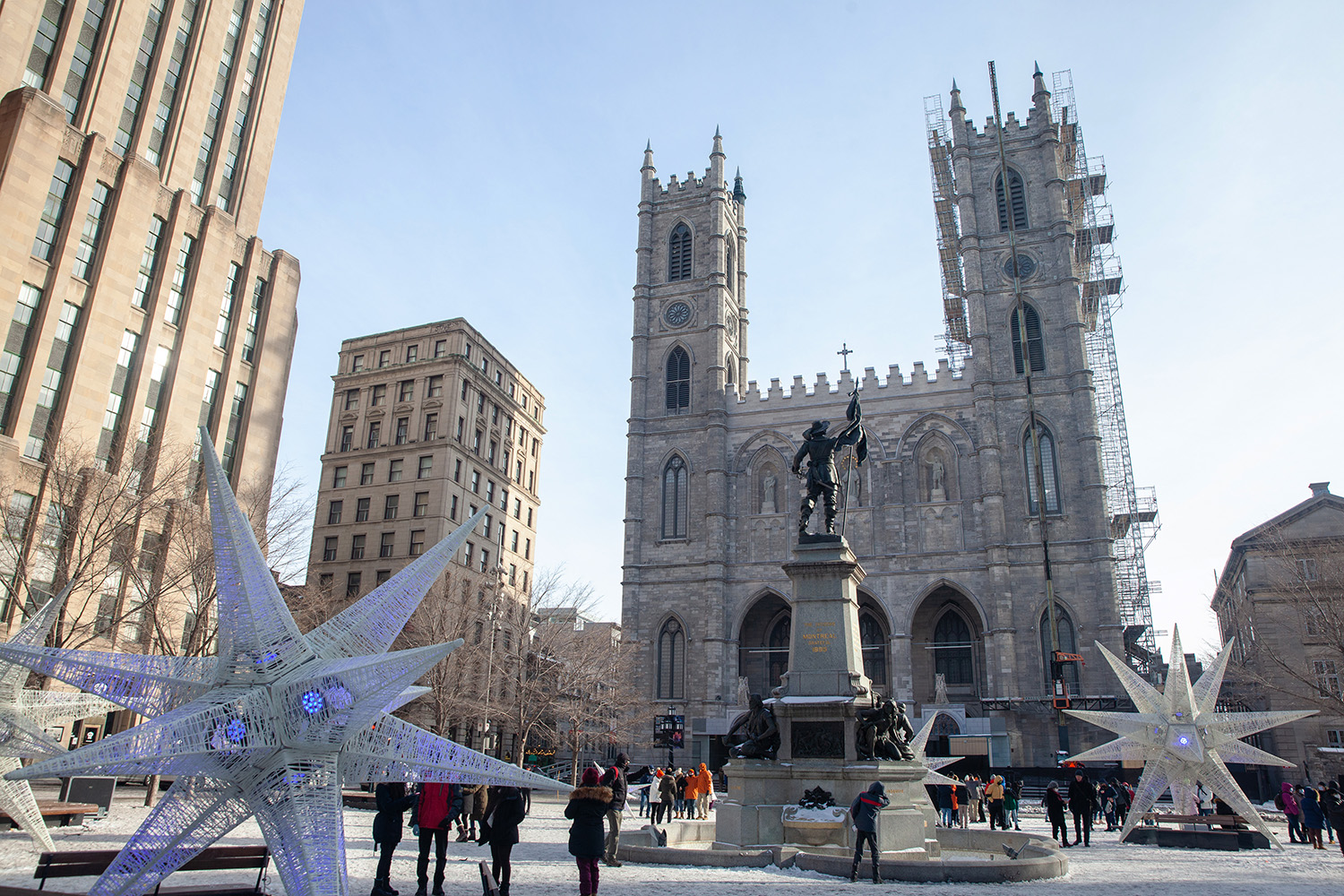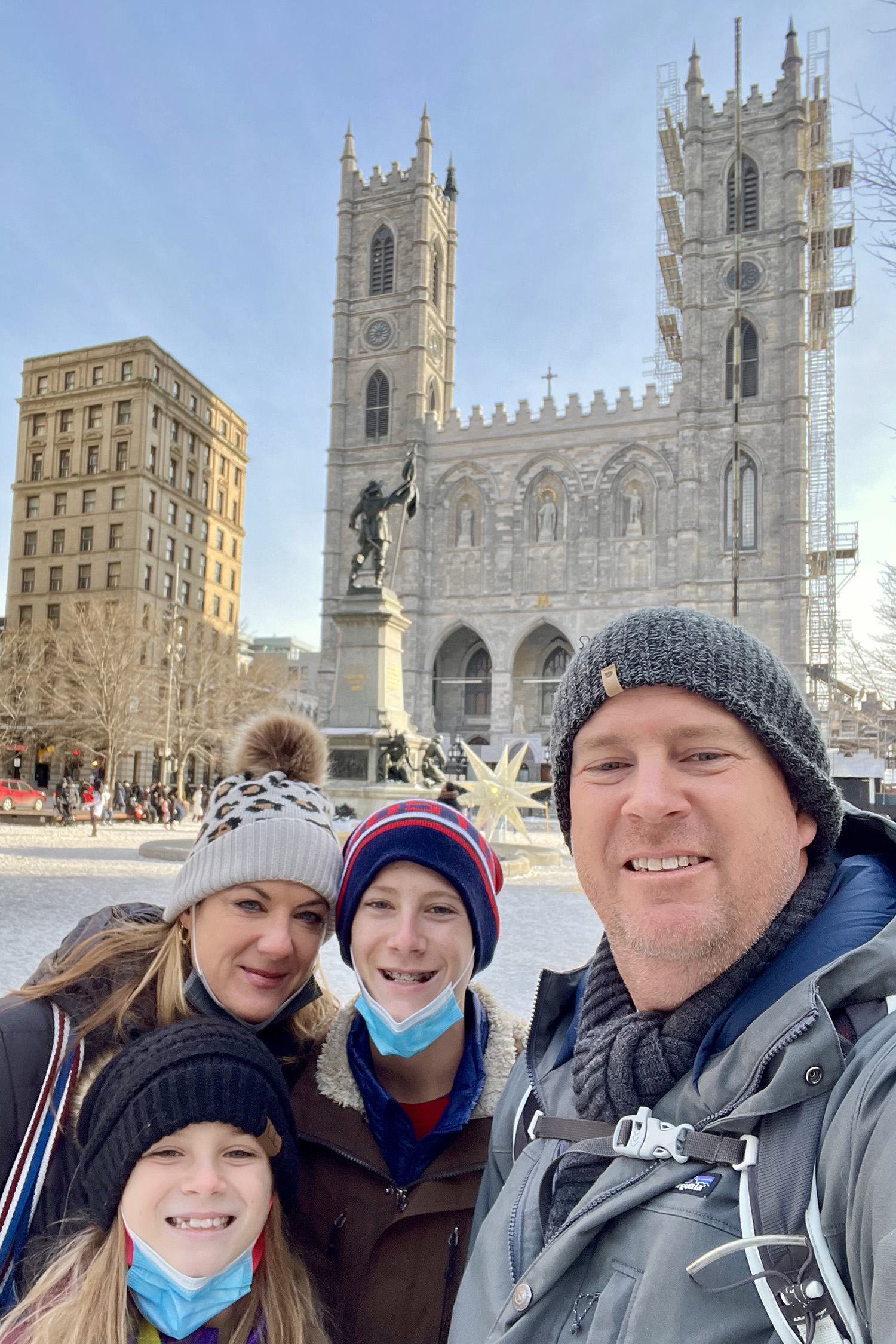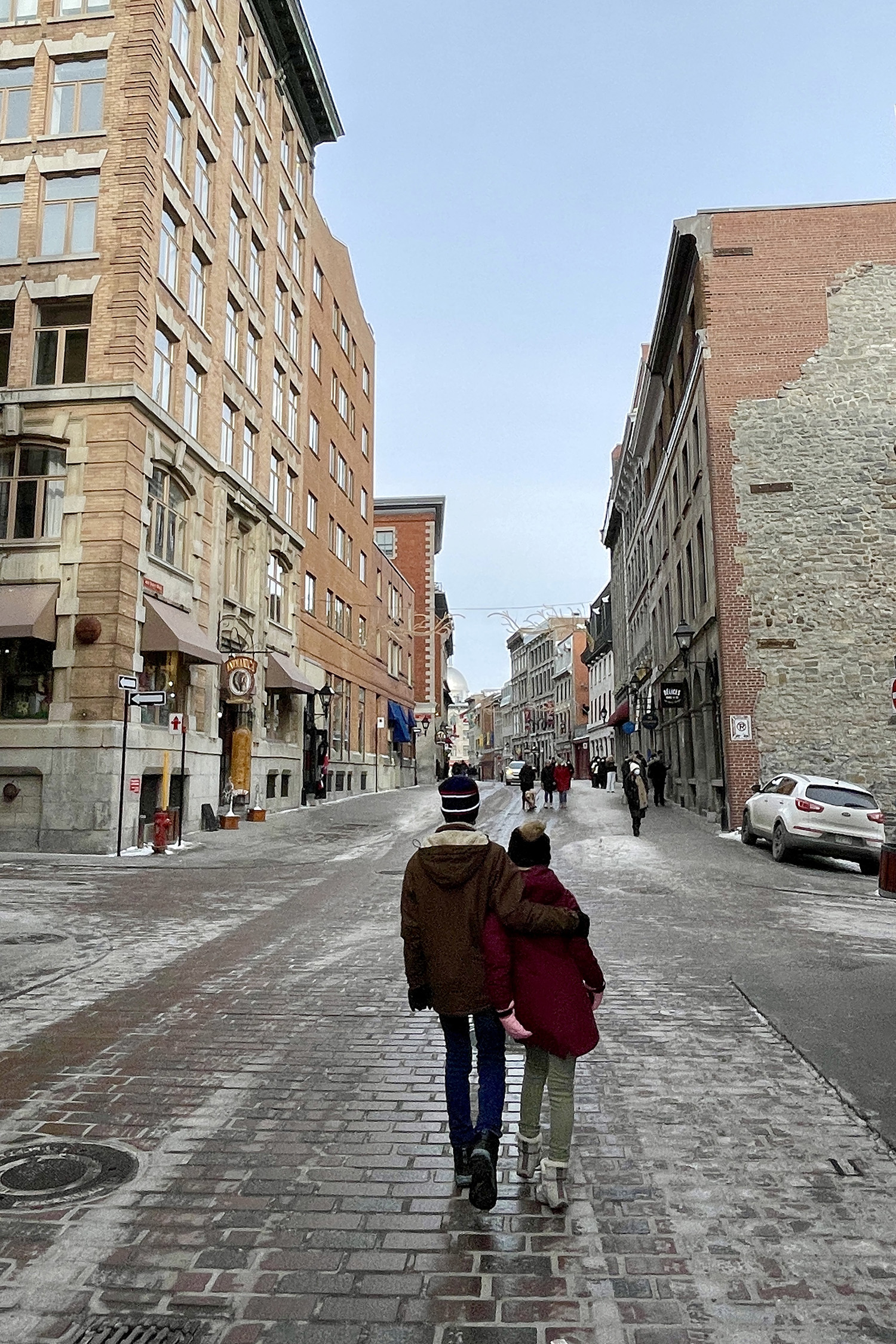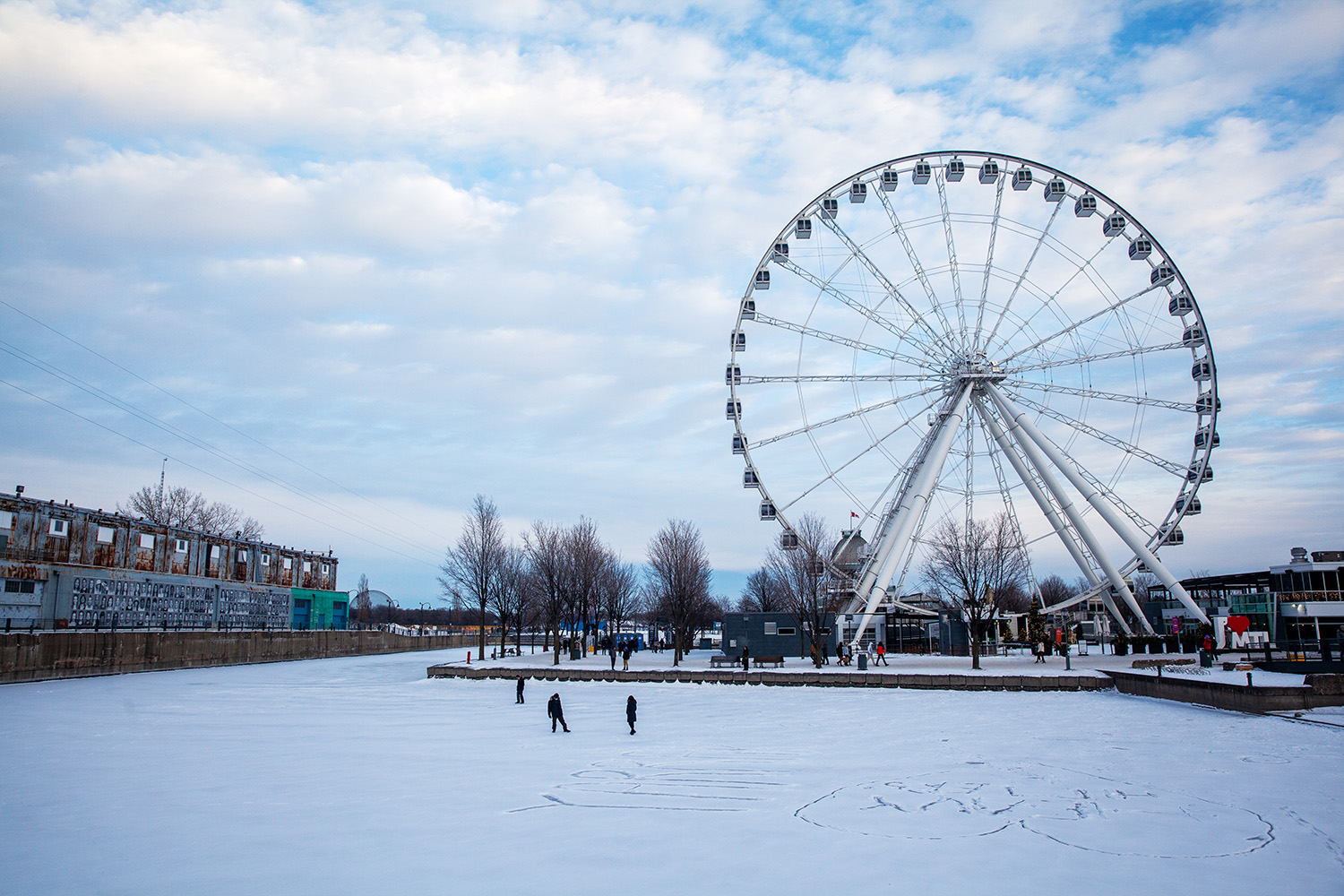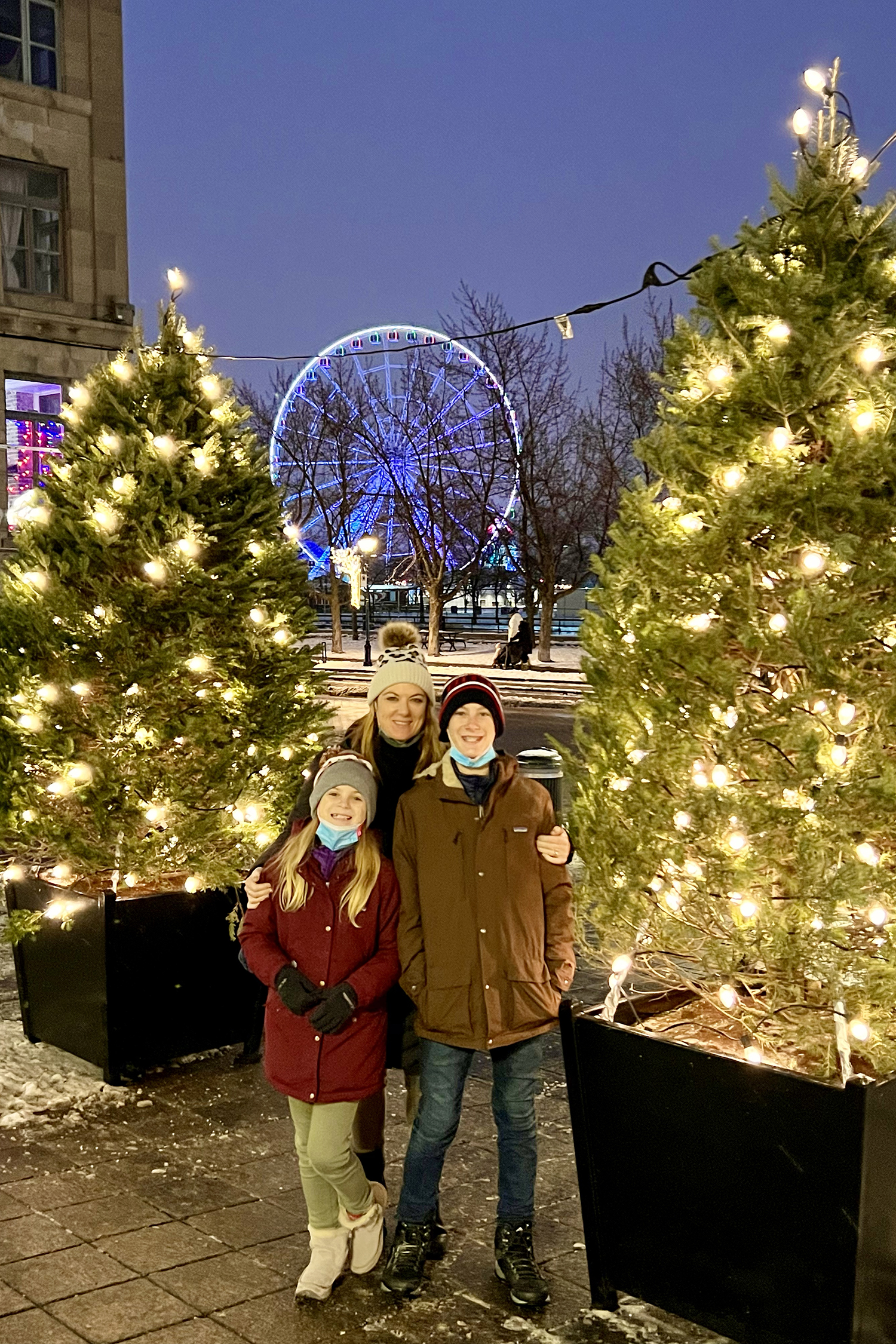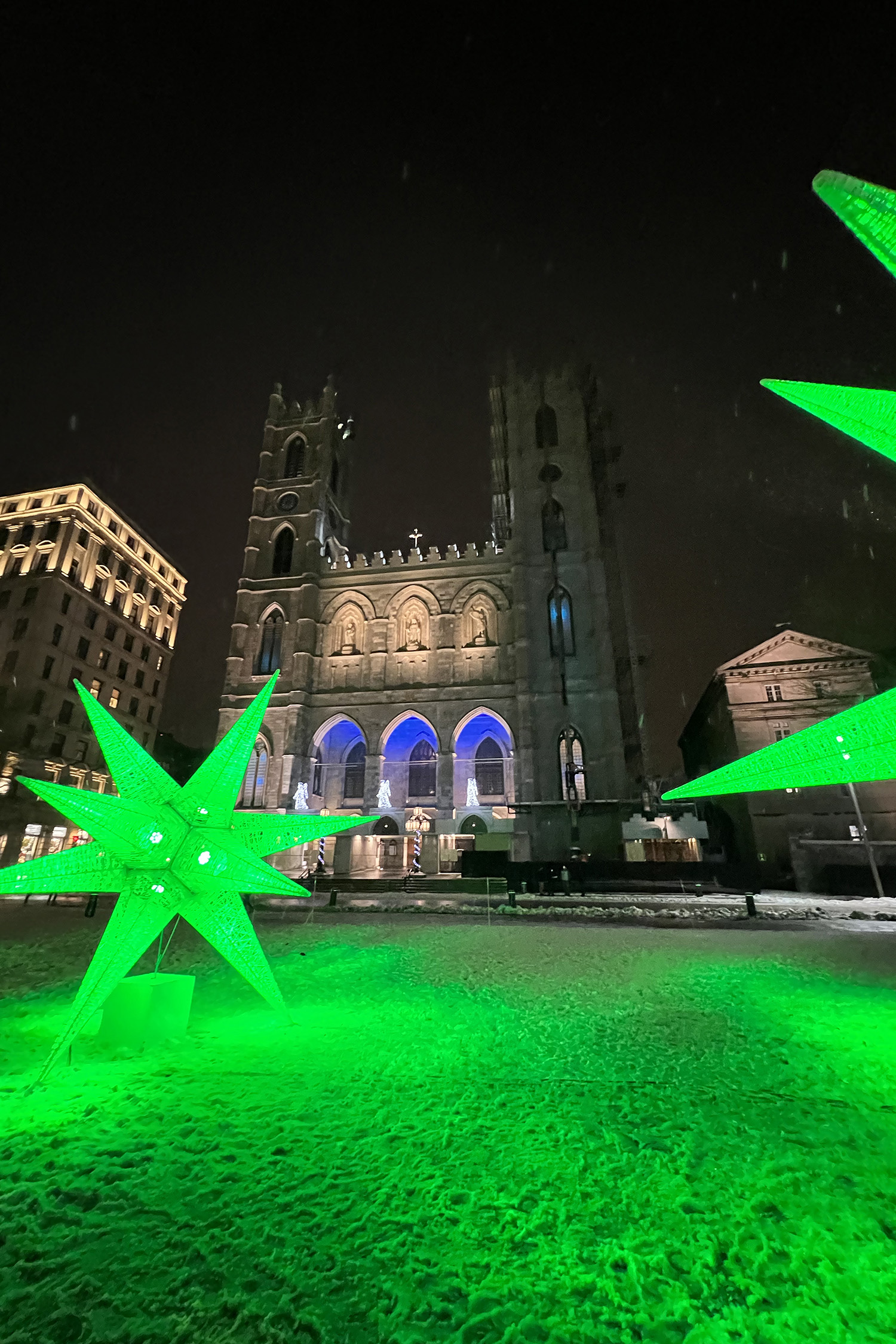 EXPERIENCE :: Ice Skating
Bundle up and go ice skating at one of Montreal's most beautiful and enchanting settings. We skated on New Year's day and was the perfect experience to kick off the new year!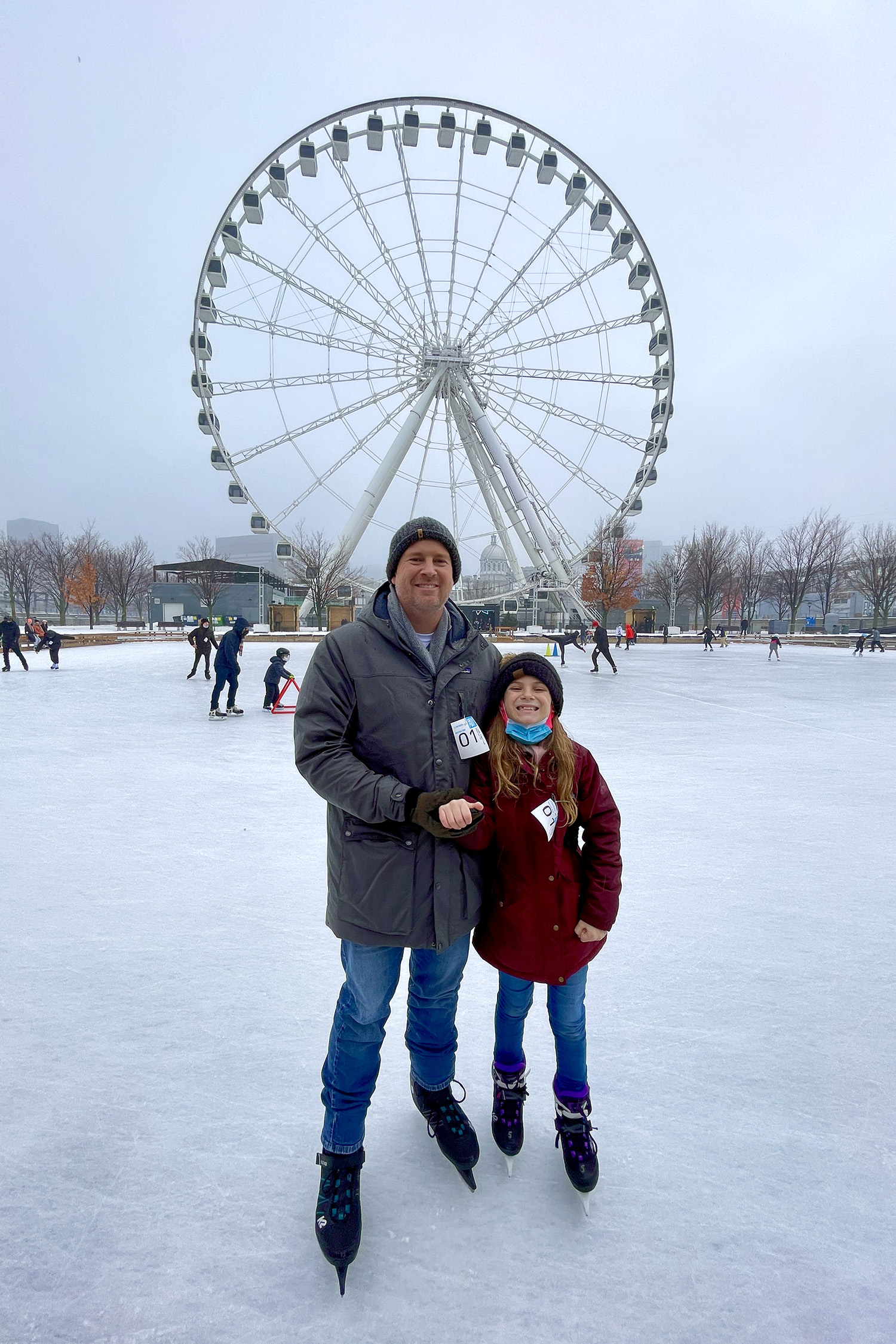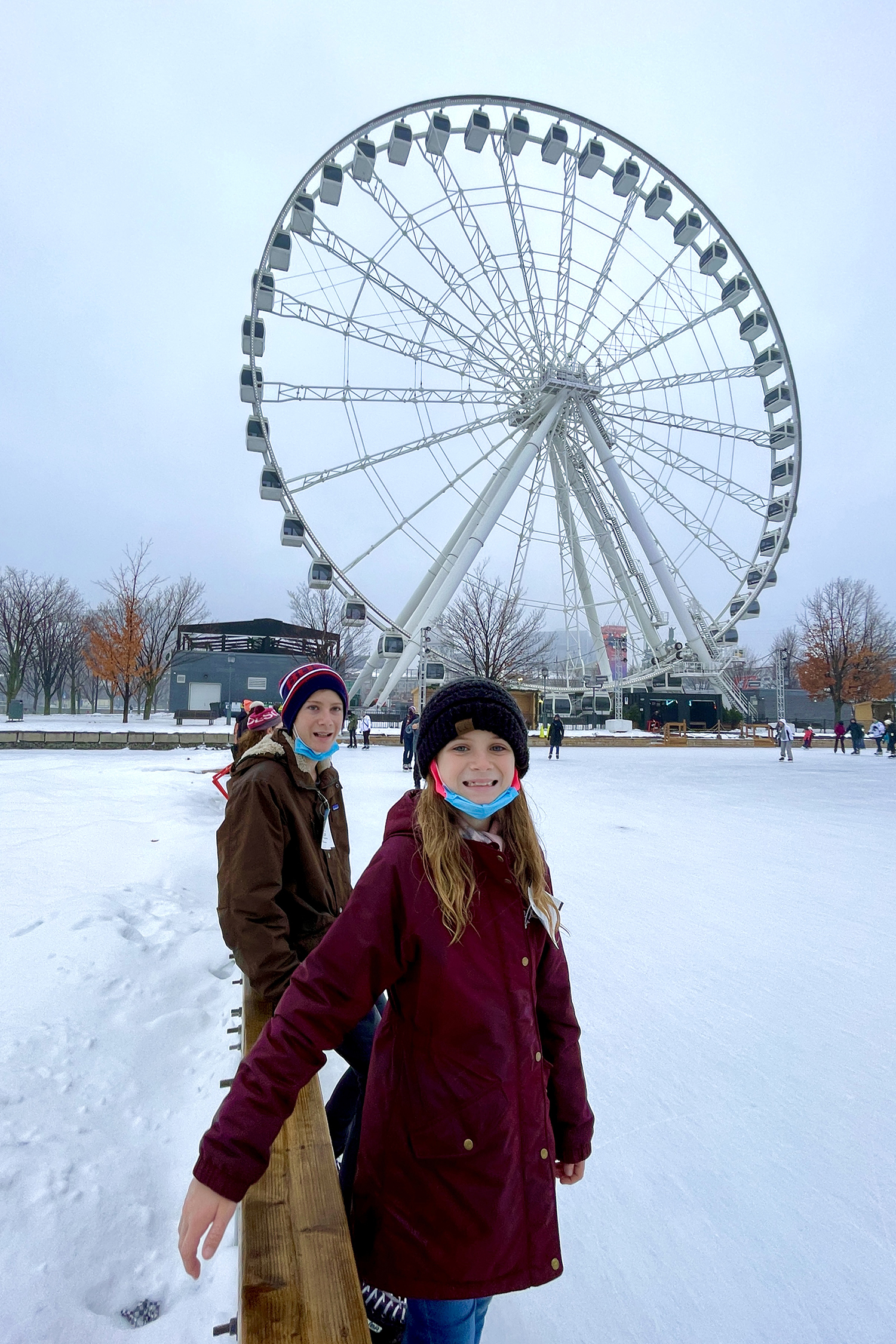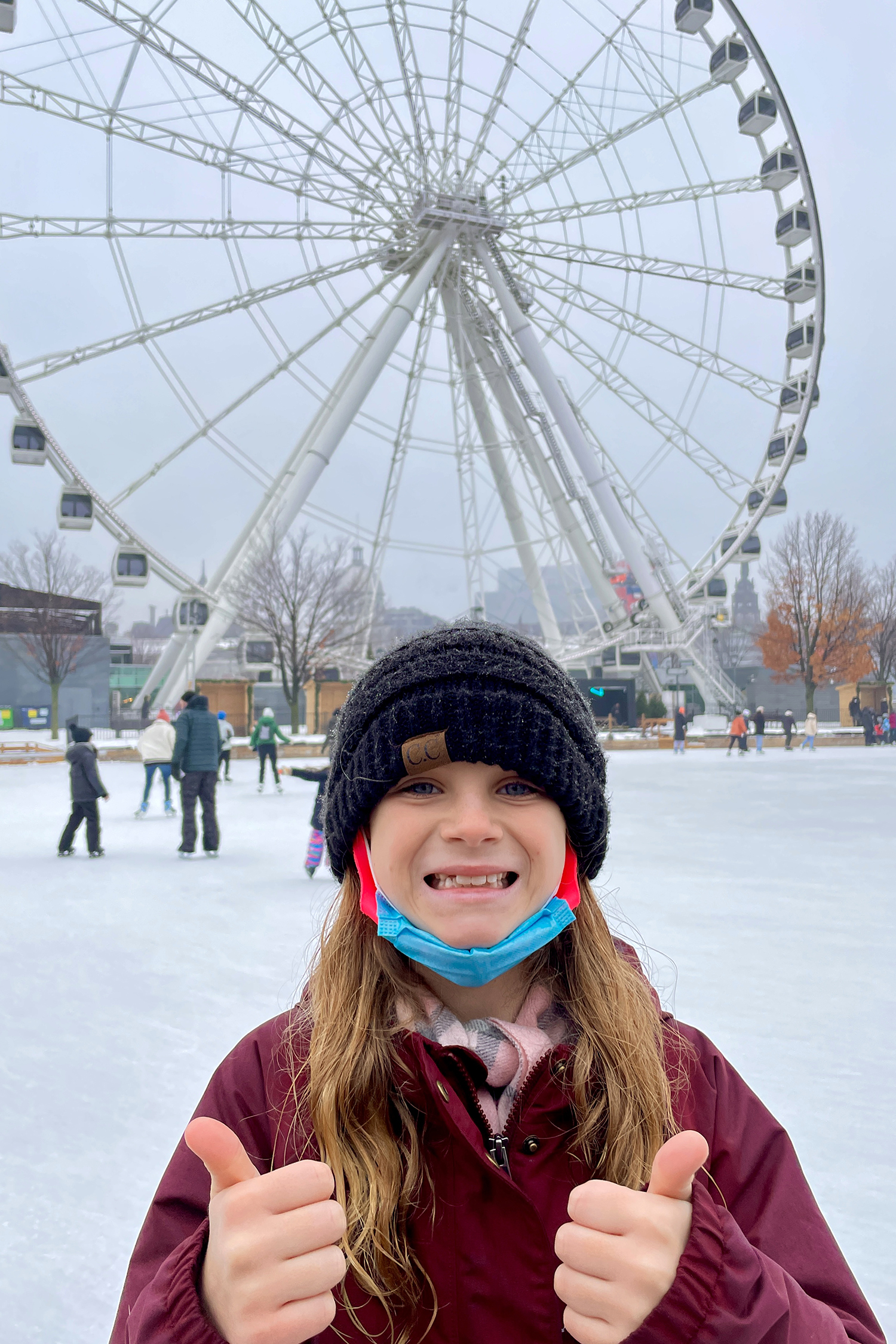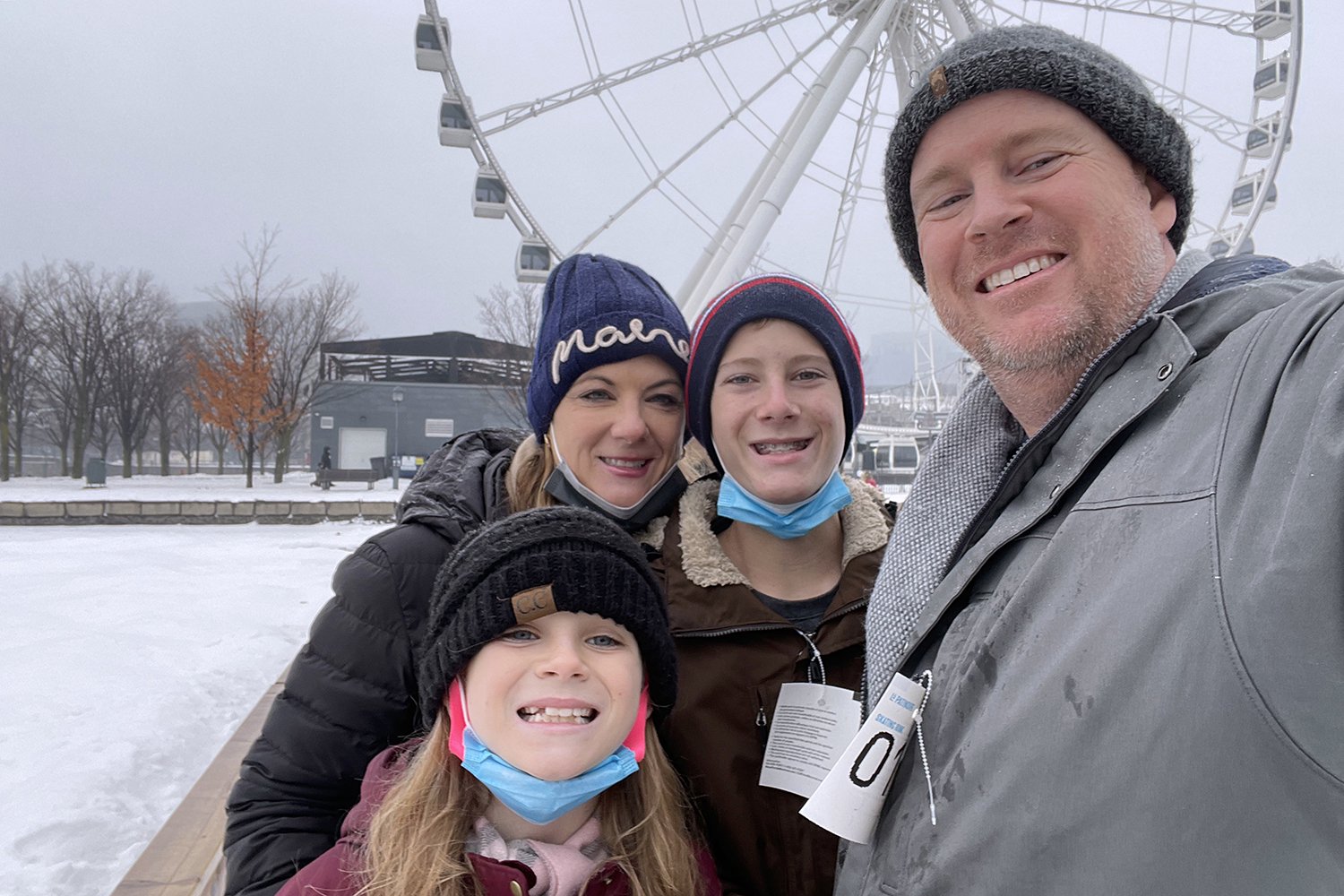 WALK :: Quartier Petit Champlain
Immerse yourself in the fairytale‑like atmosphere that resembles quaint French villages. If you are lucky to experience it after a recent dusting of snow, it makes everything look so magical.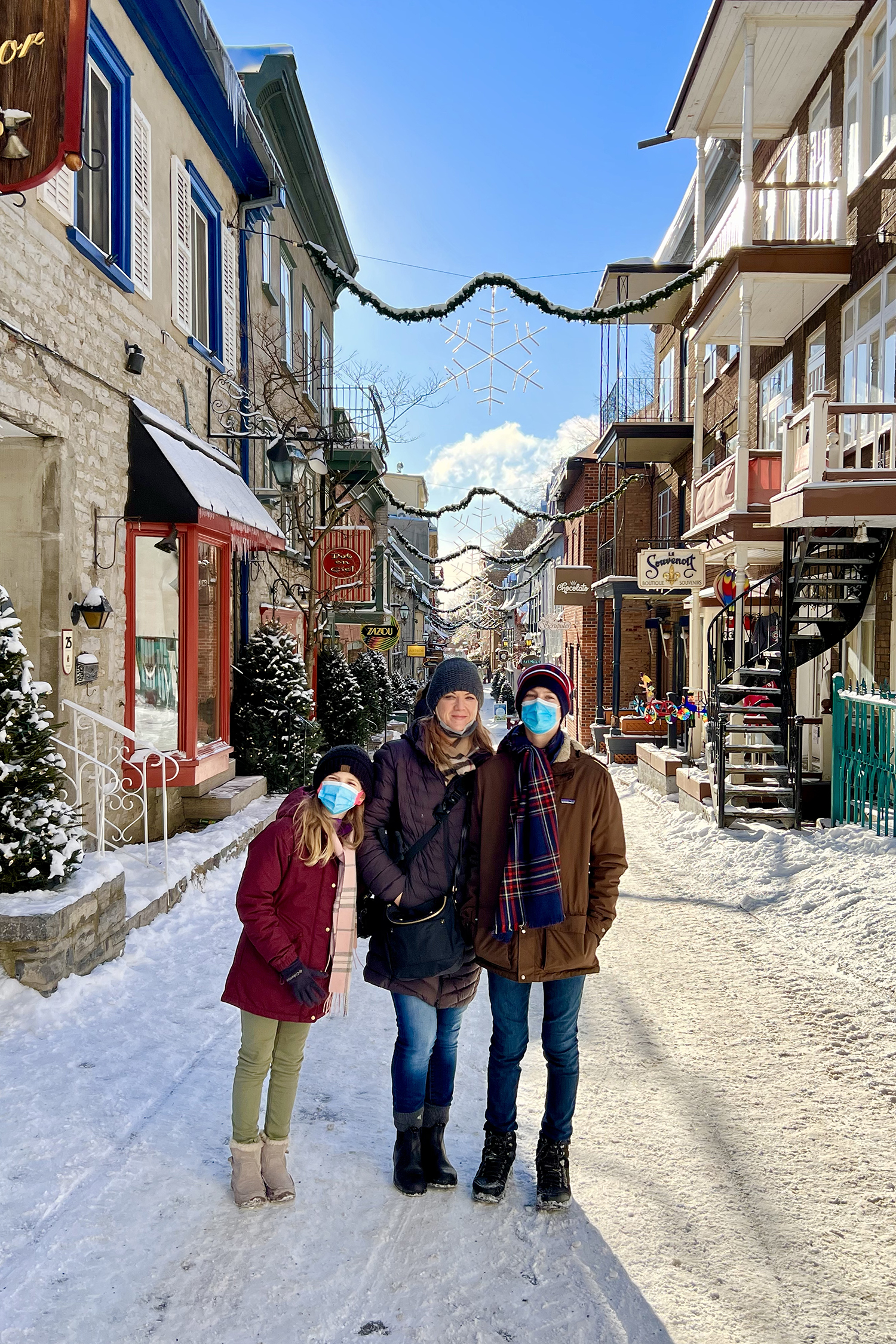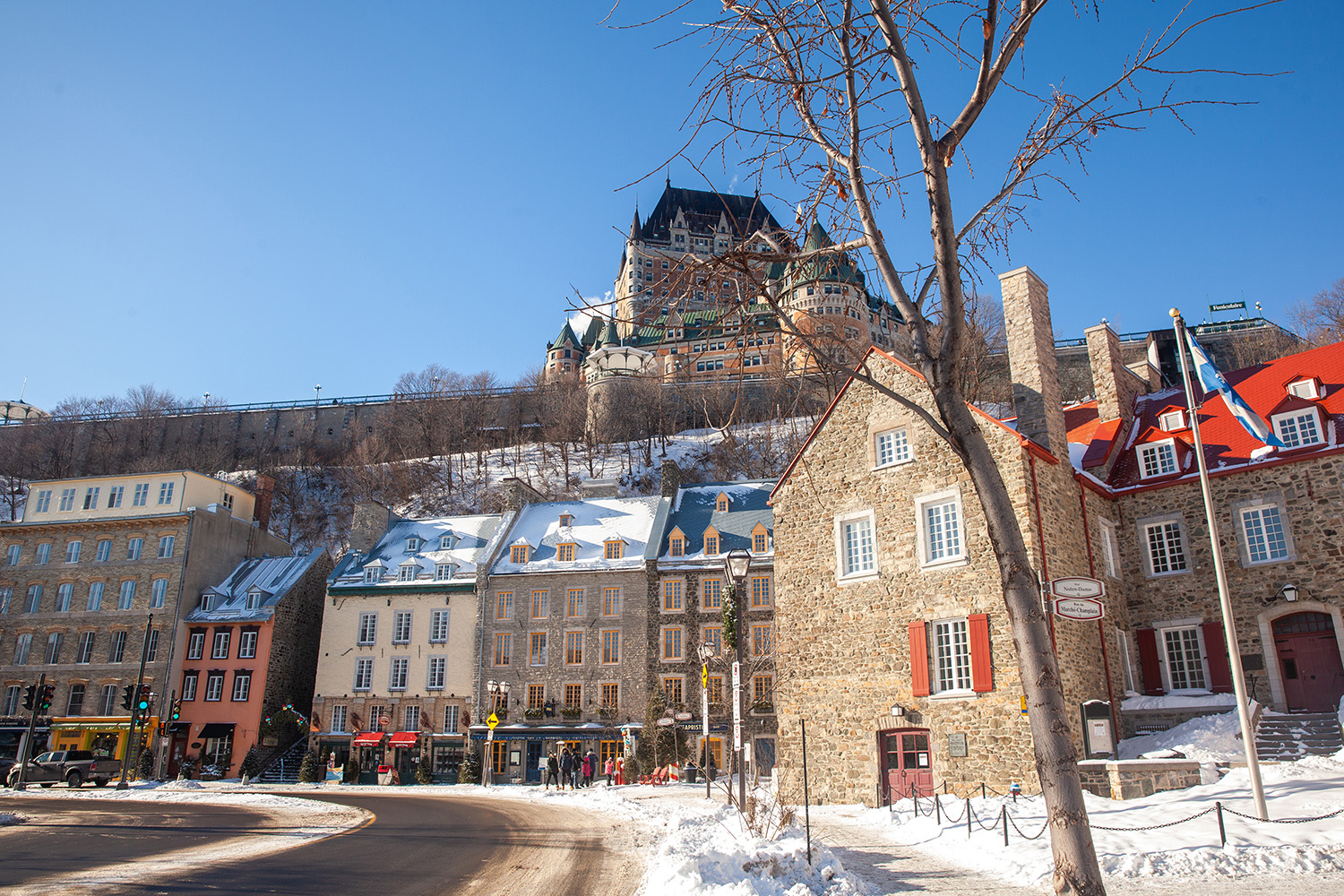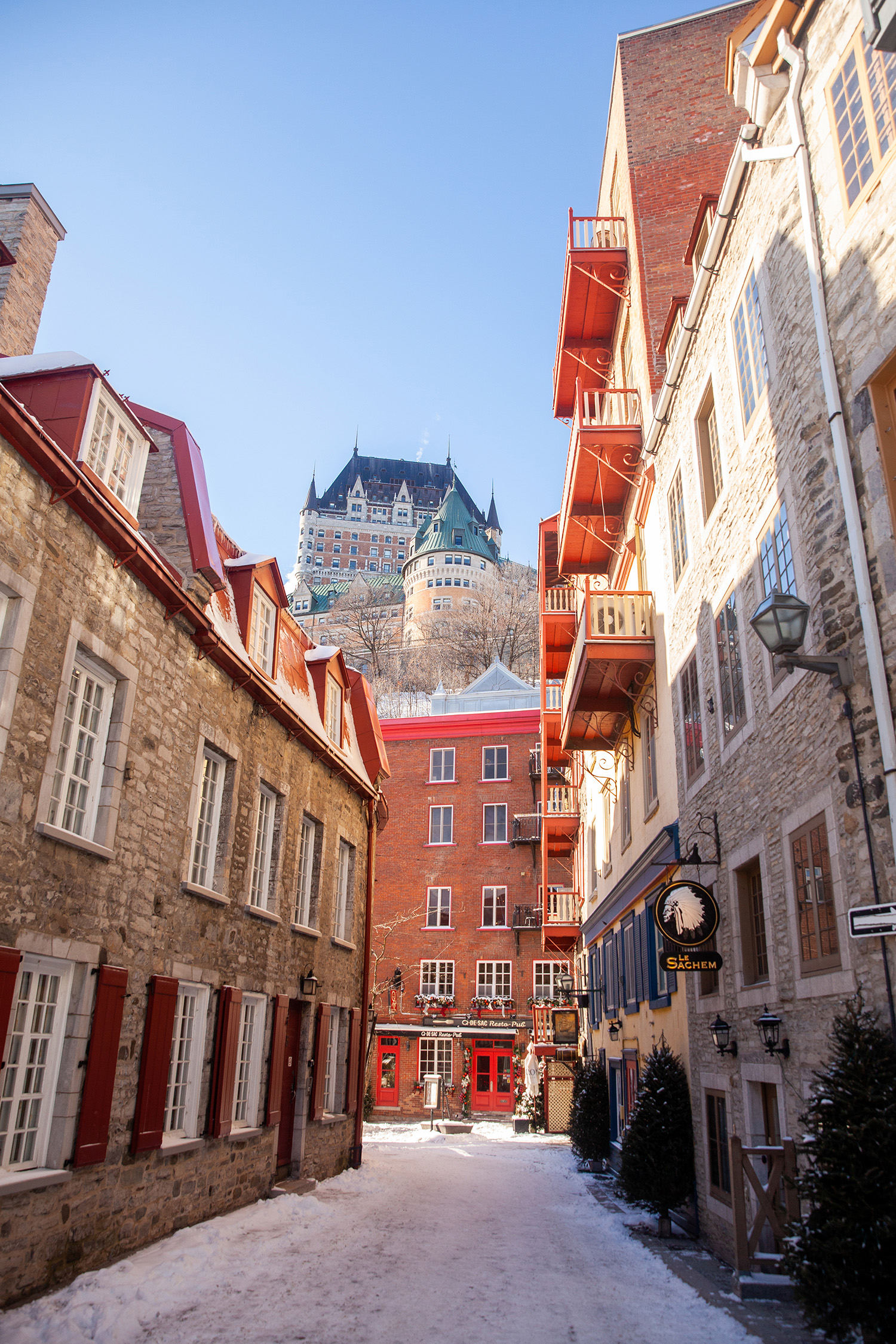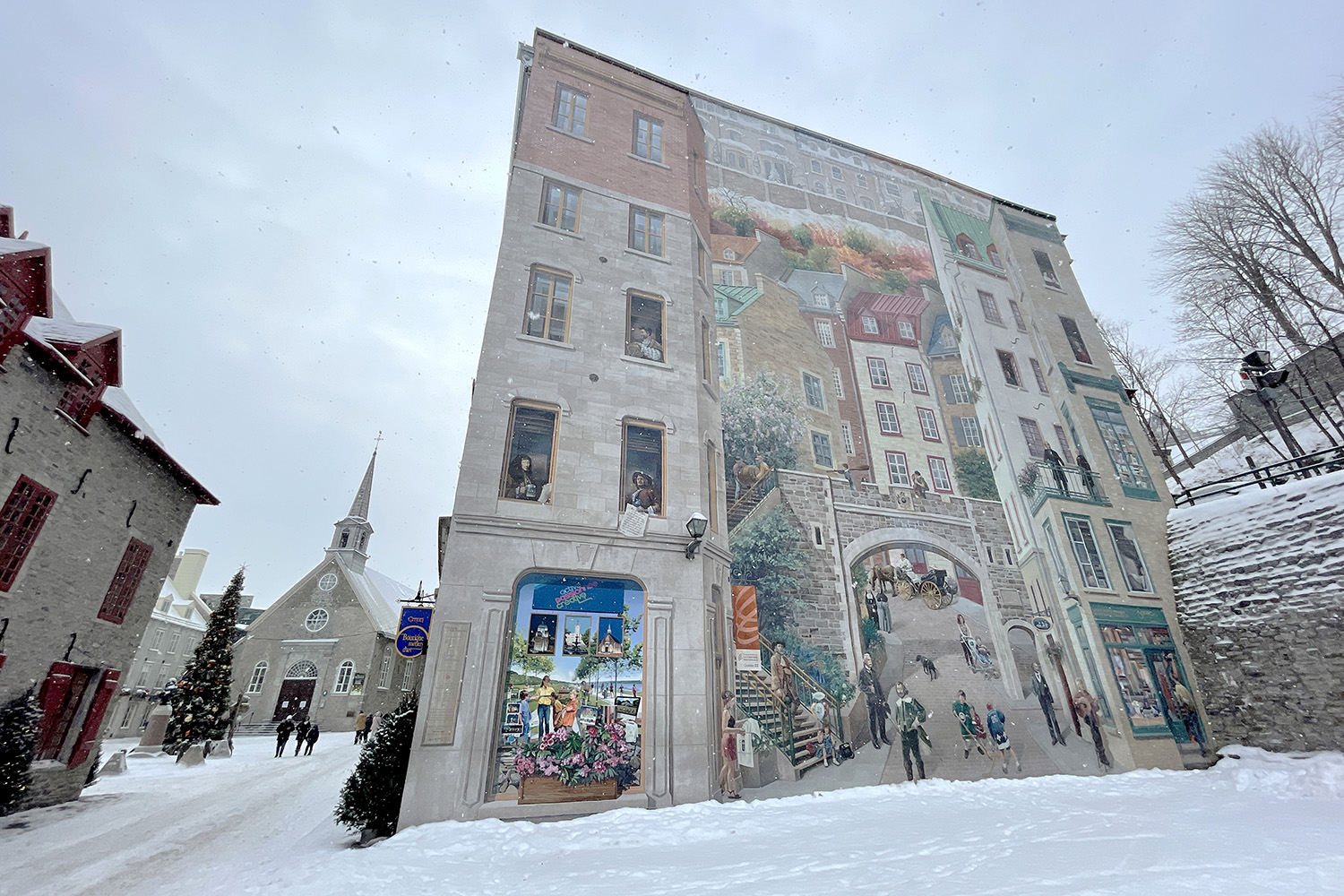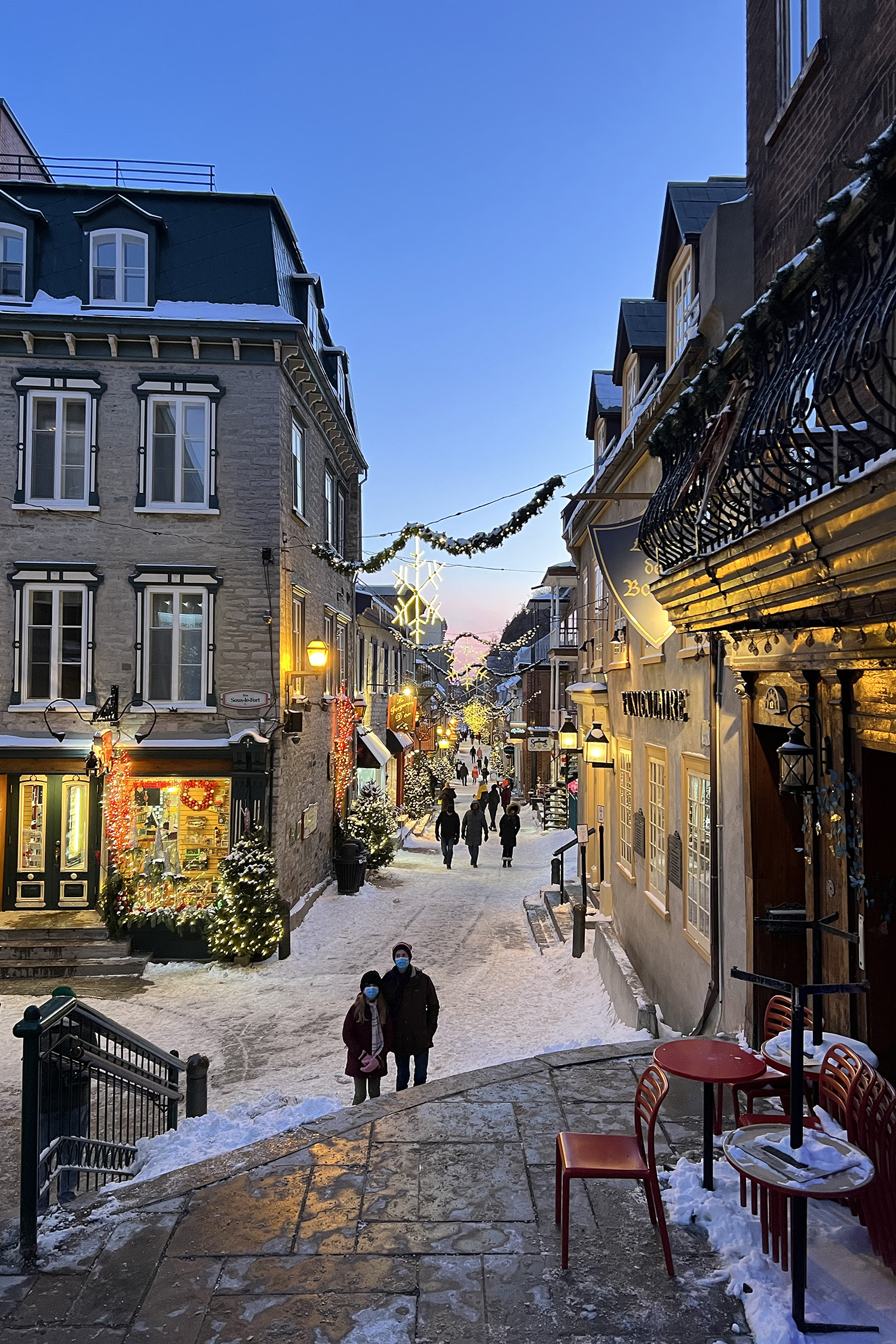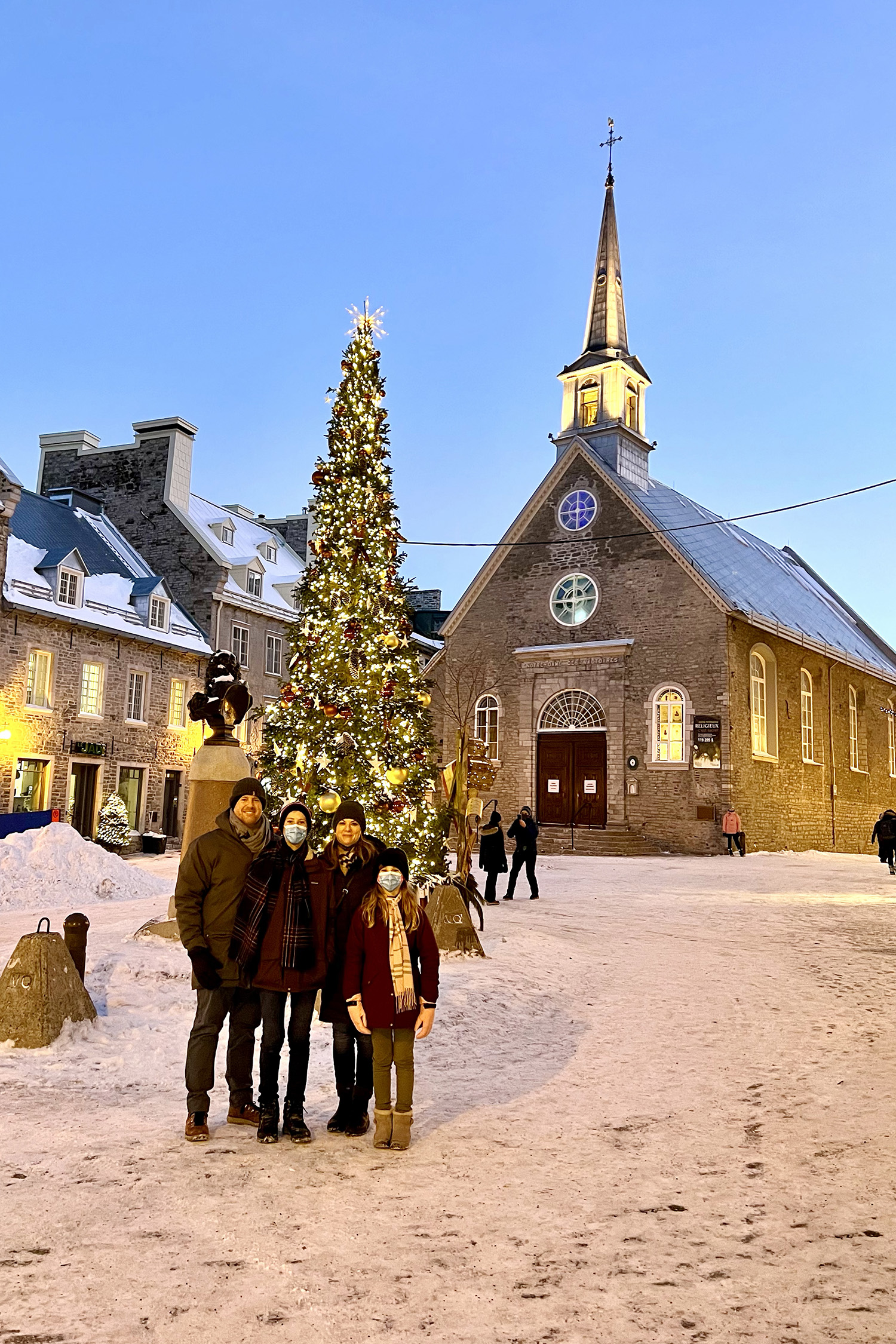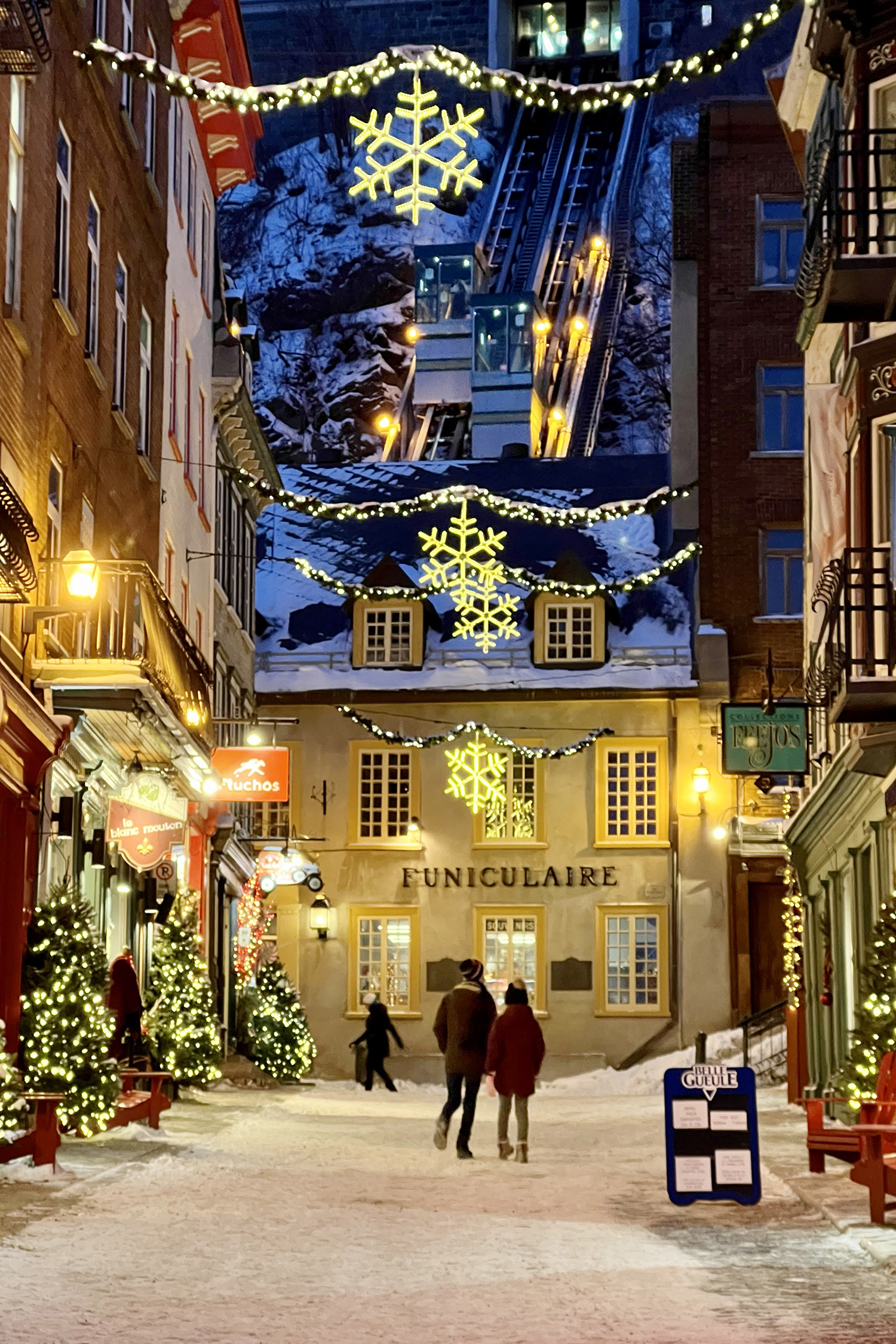 EAT :: BeaverTails
Every culture has their own version of a pastry and Canada has BeaverTails, or Queues de Castor. You may be wondering why I'm suggesting a BeaverTail— it's an addictive beaver tail shaped hot fried dough topped with sugar and cinnamon.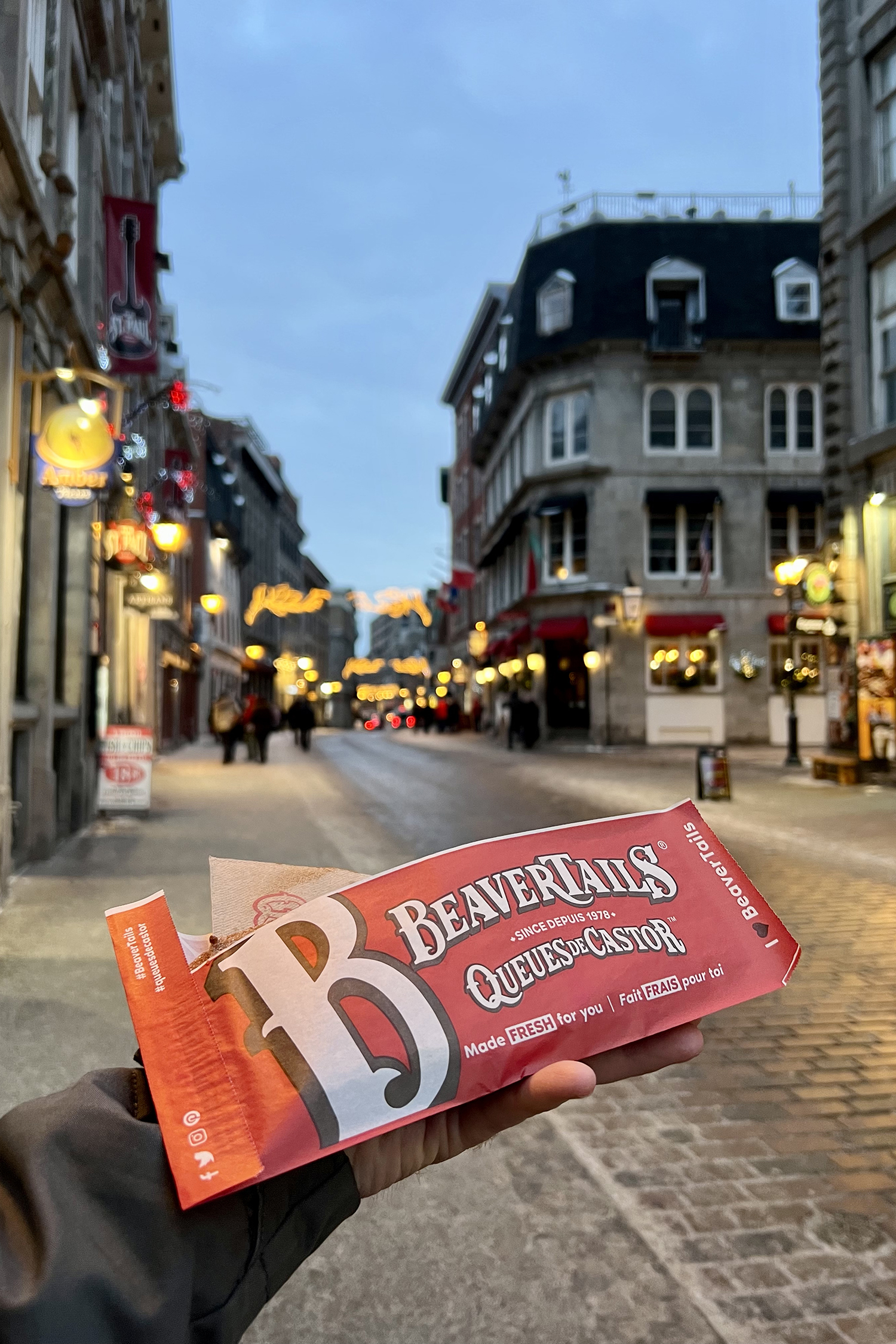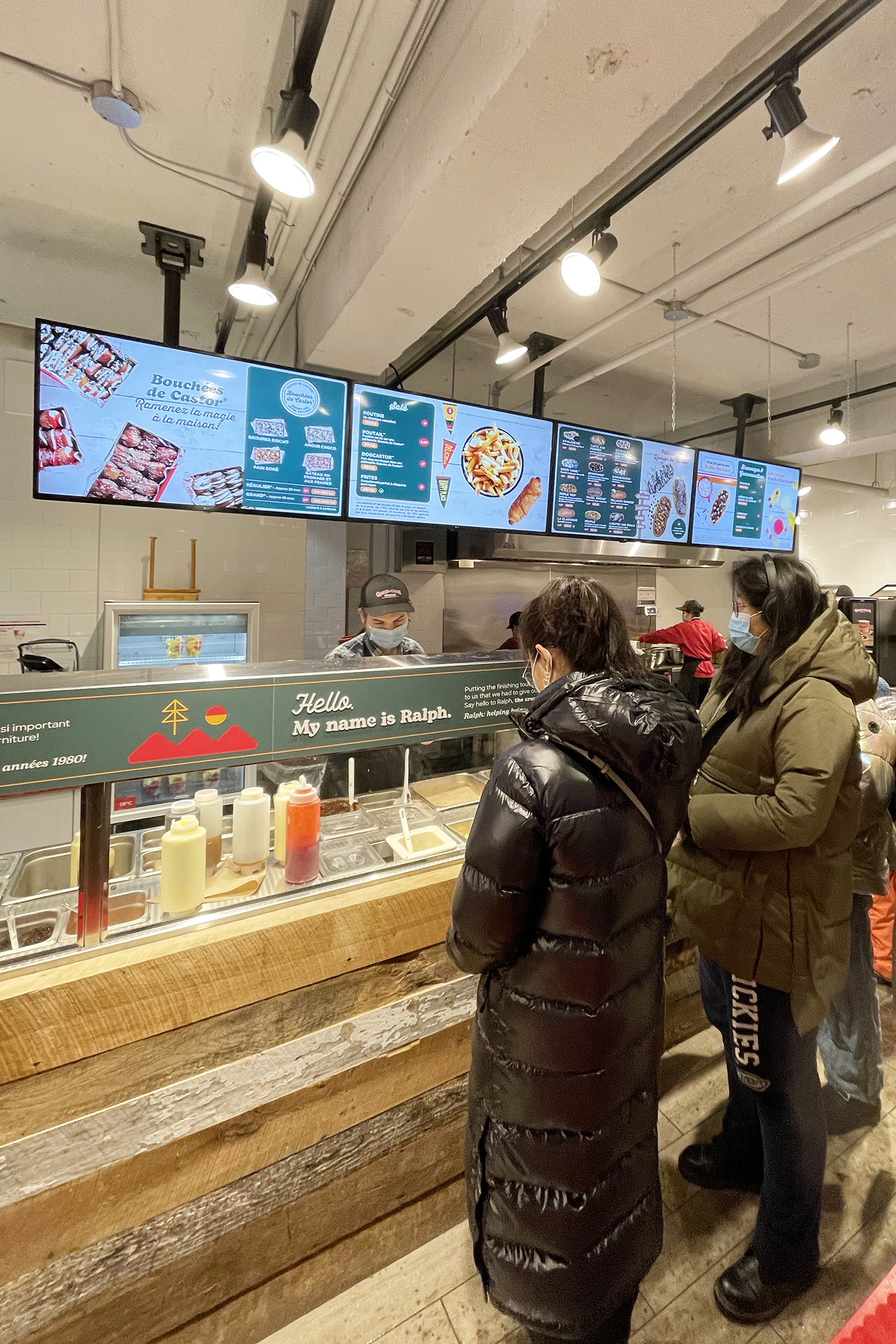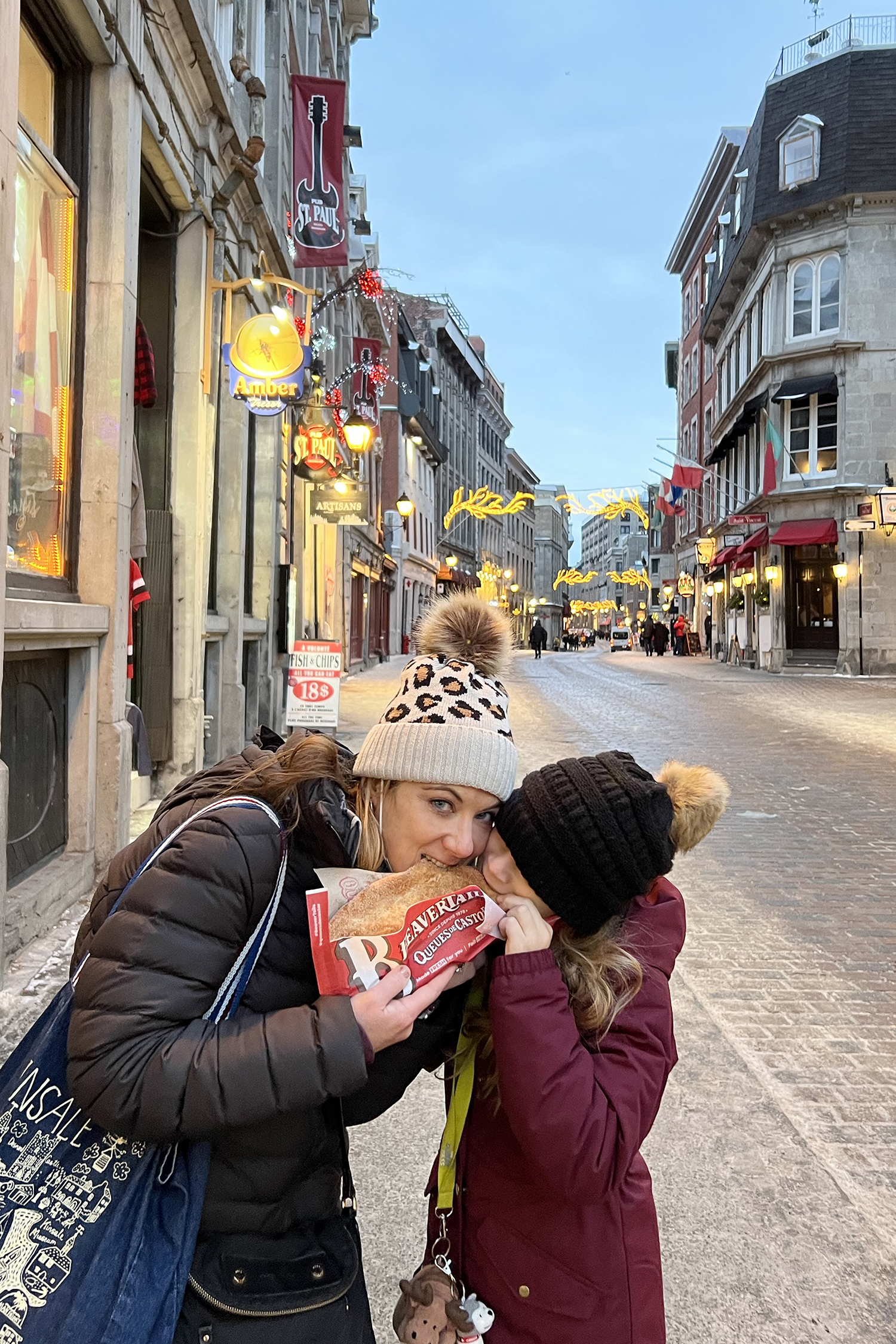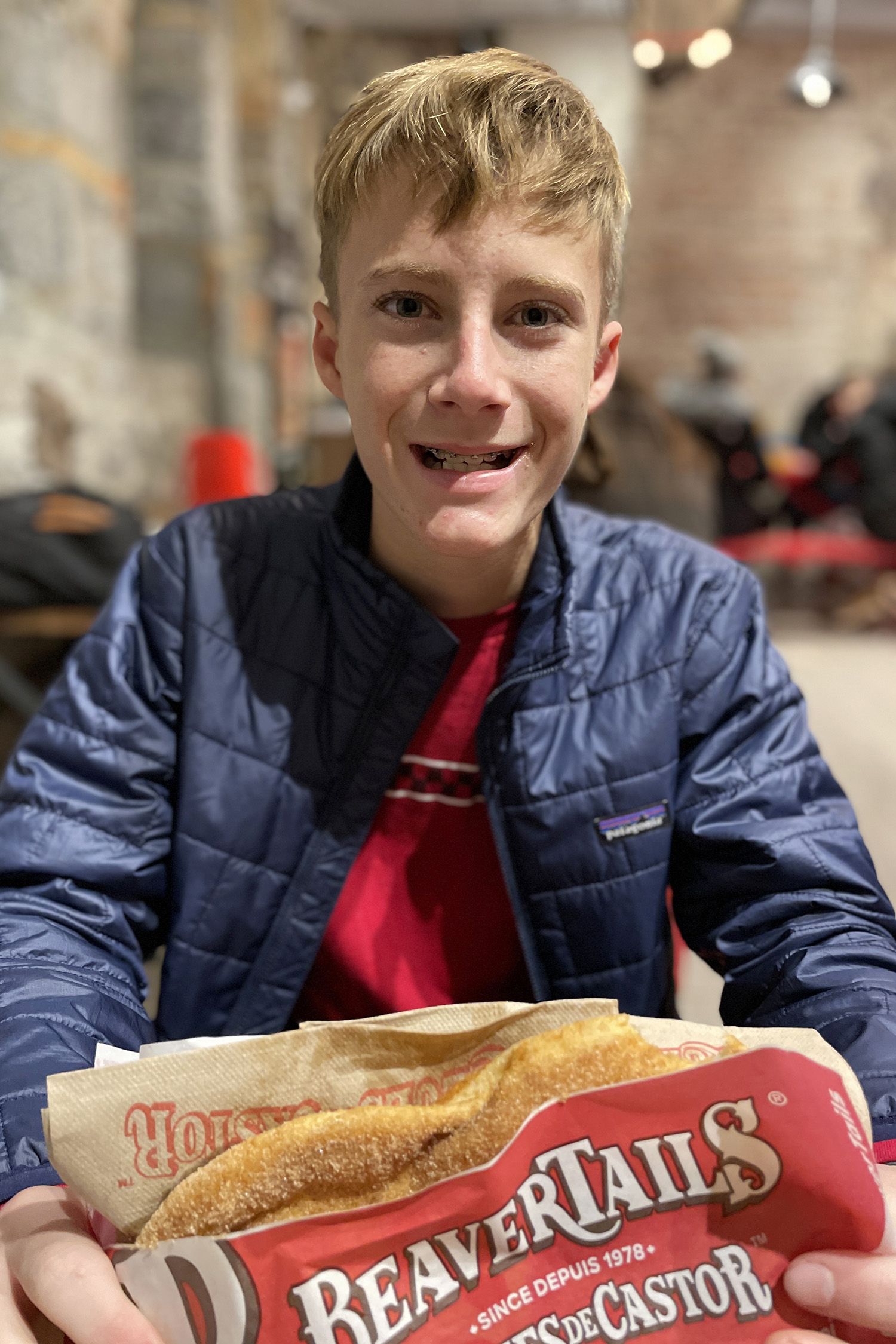 WALK :: Château Frontenac along Dufferin Terrace

Standing here gives you a fantastic view of Château Frontenac, the Petit‑Champlain District, and the St. Lawrence River. For an added bonus stroll the Governors Promenade to the Fields of Abraham. The 350+ steps along the cliff overlooking the river offer great views no mater the time of year.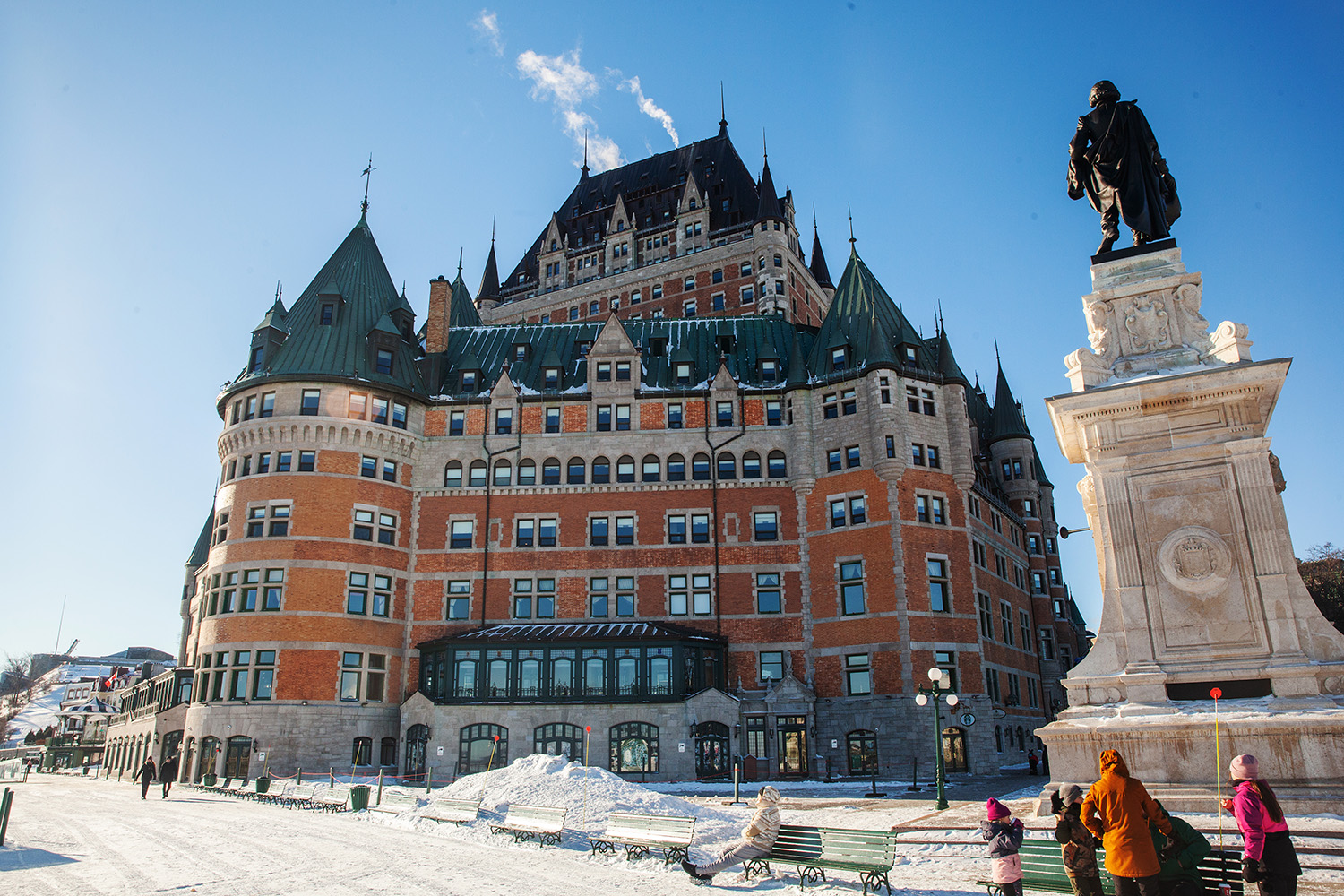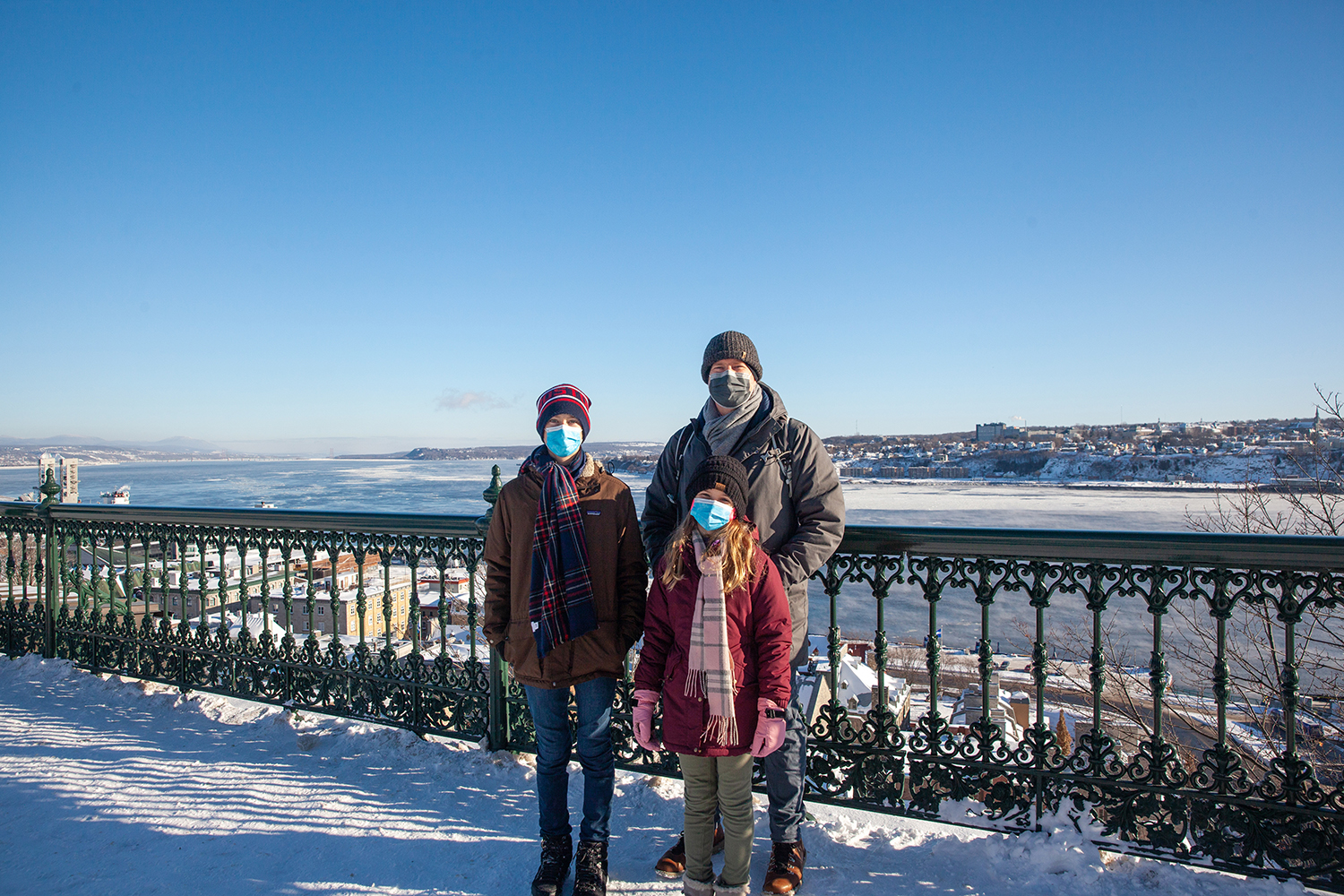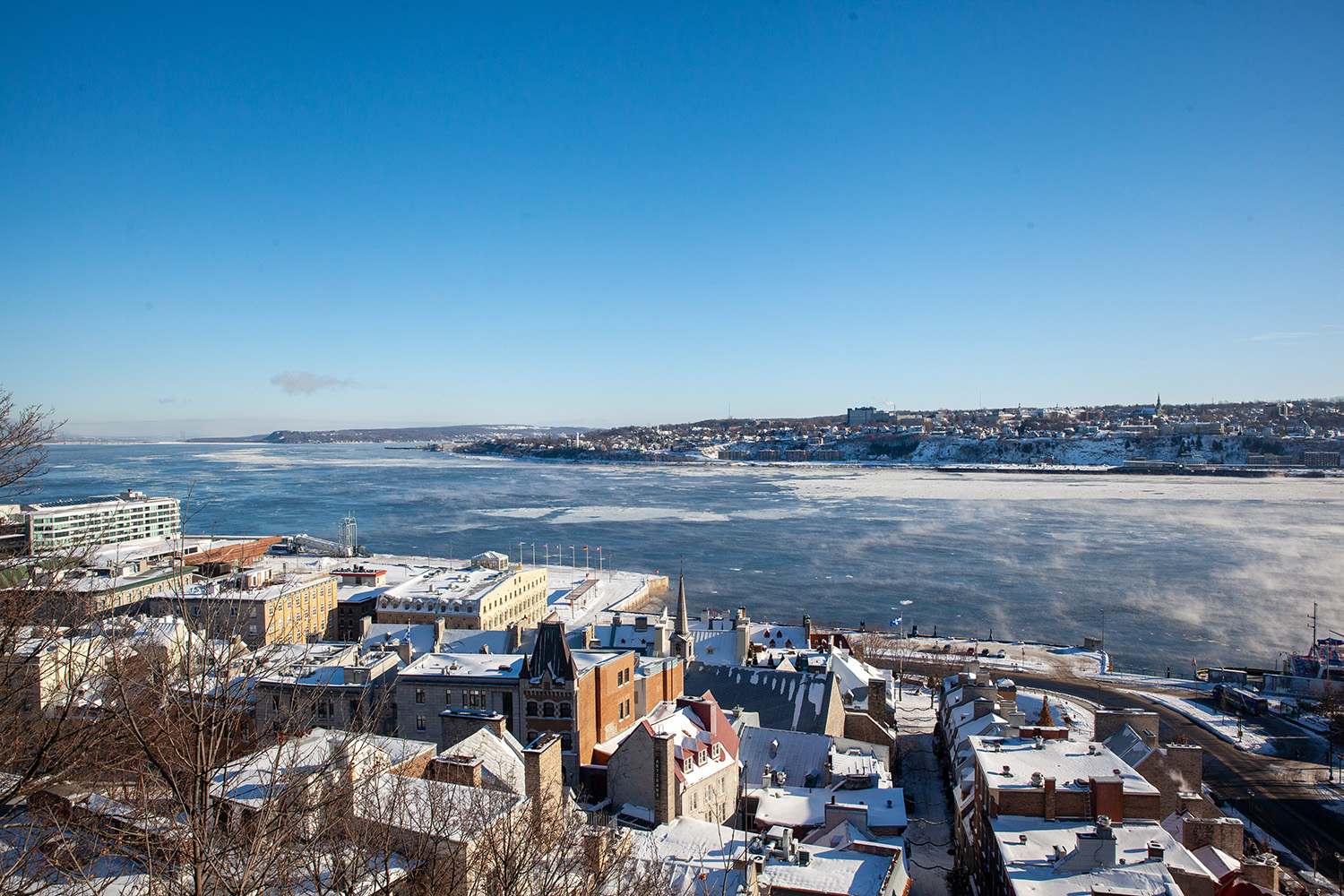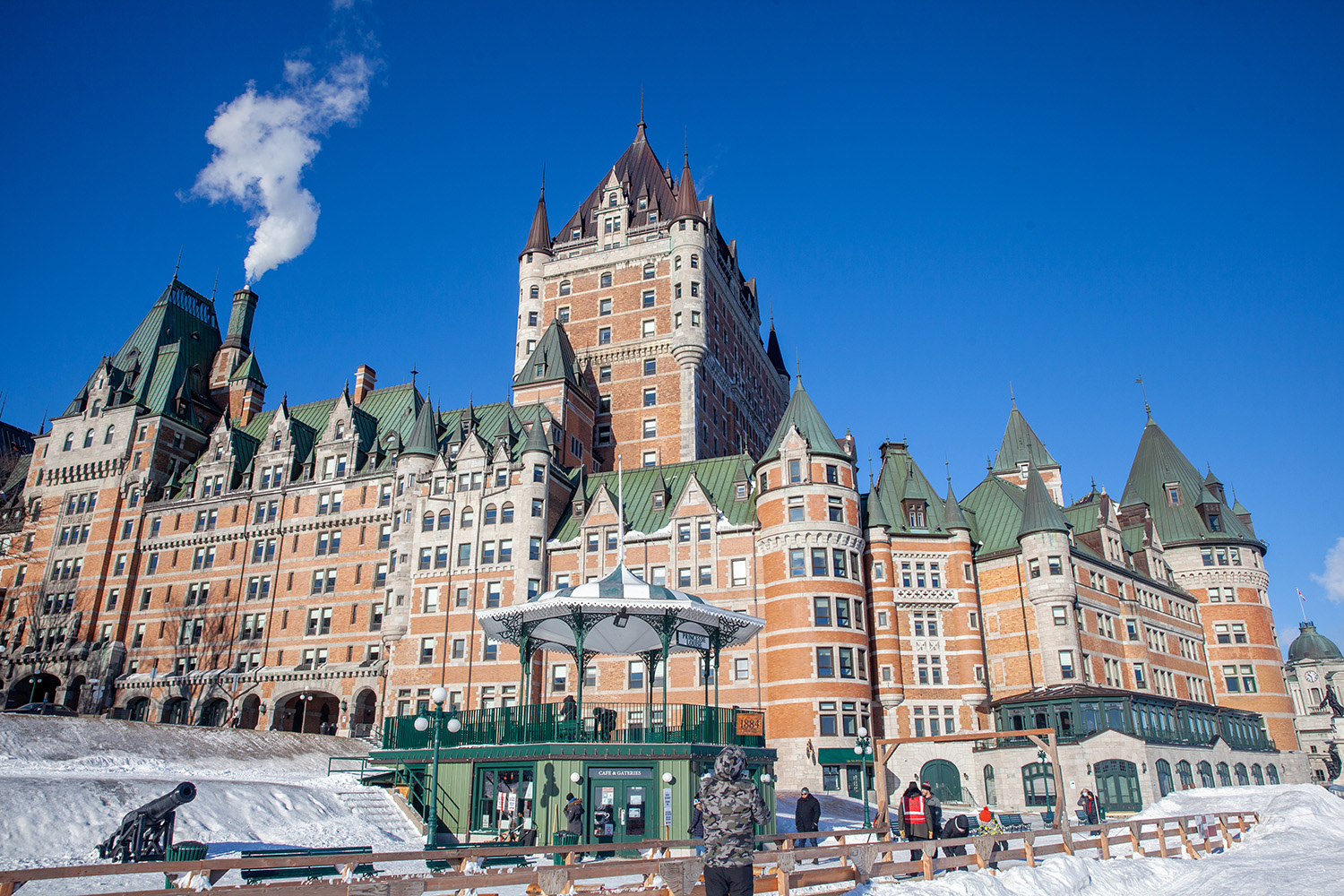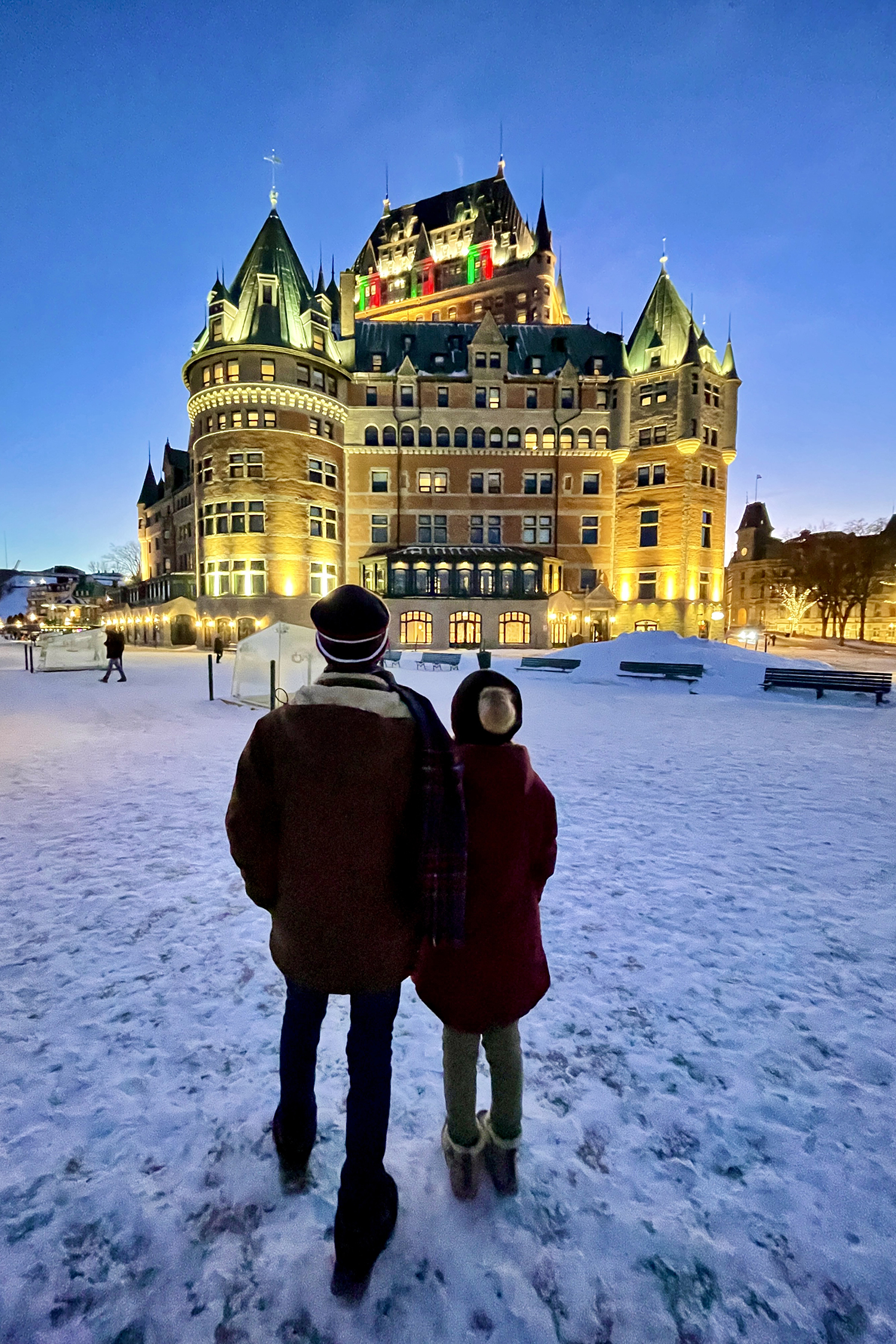 EXPERIENCE :: Toboggan Ride
Quebec City offers one of the best winter activities: a toboggan slide! It was definitely a highlight of our trip and suggest purchasing several tickets because one ride is never enough!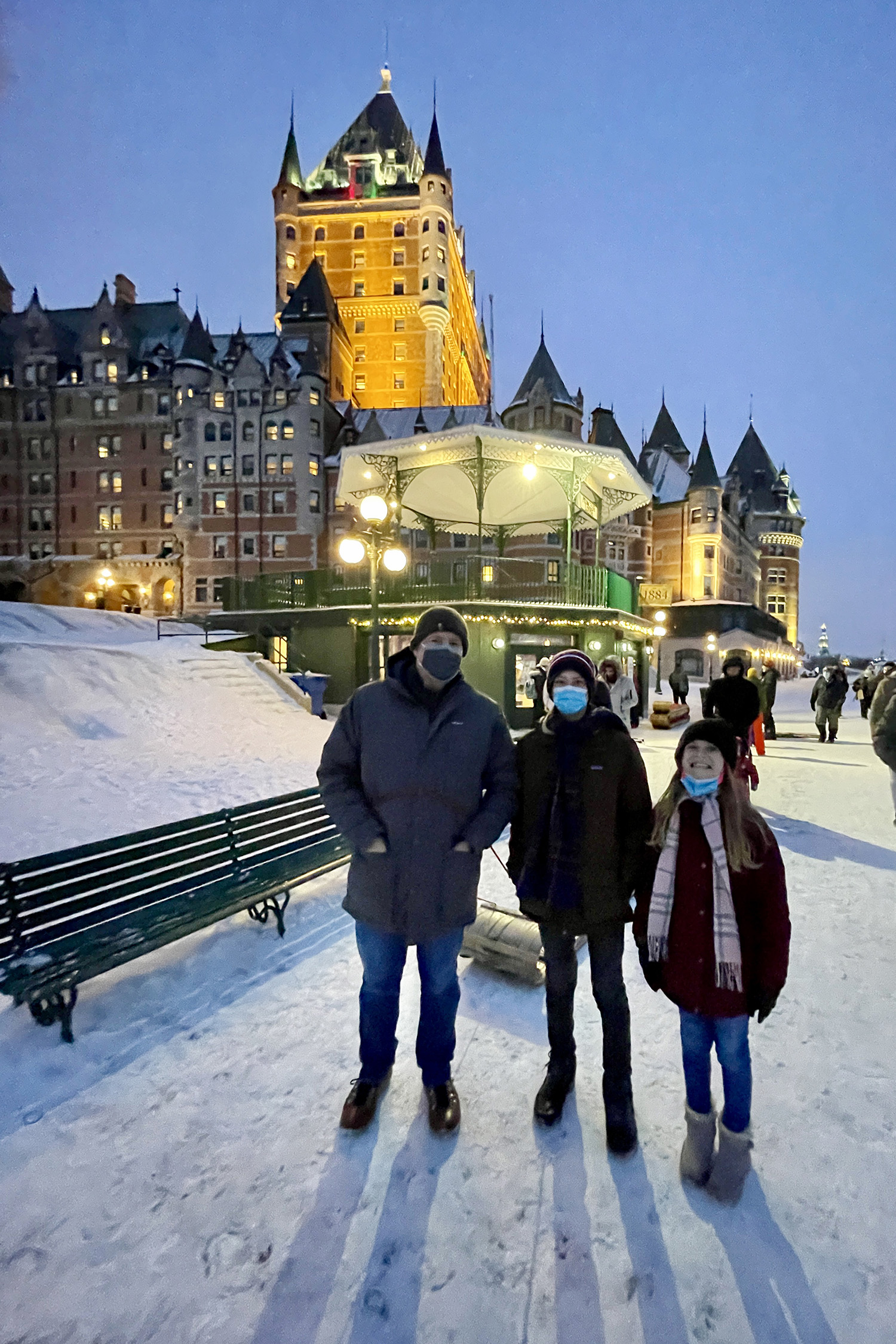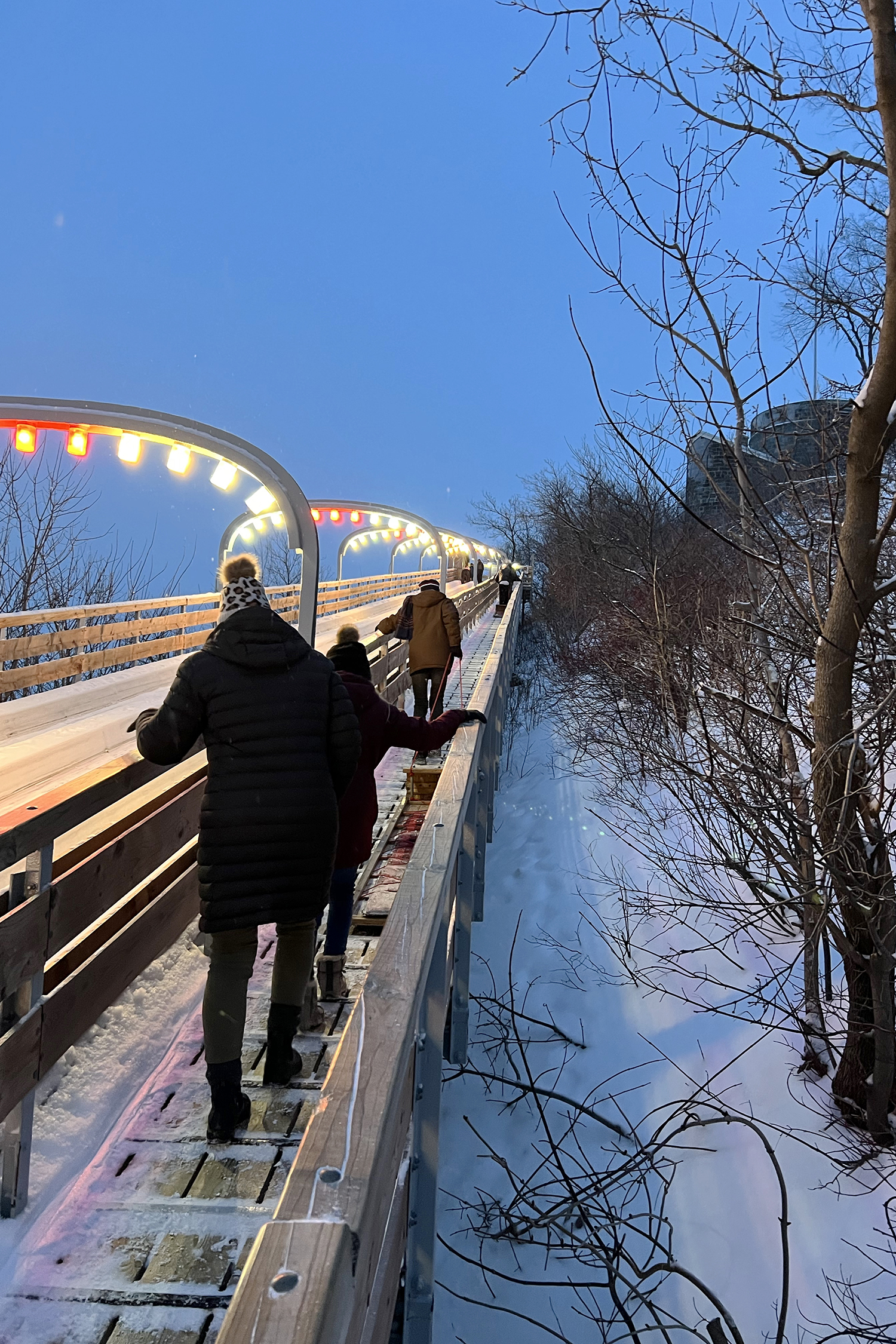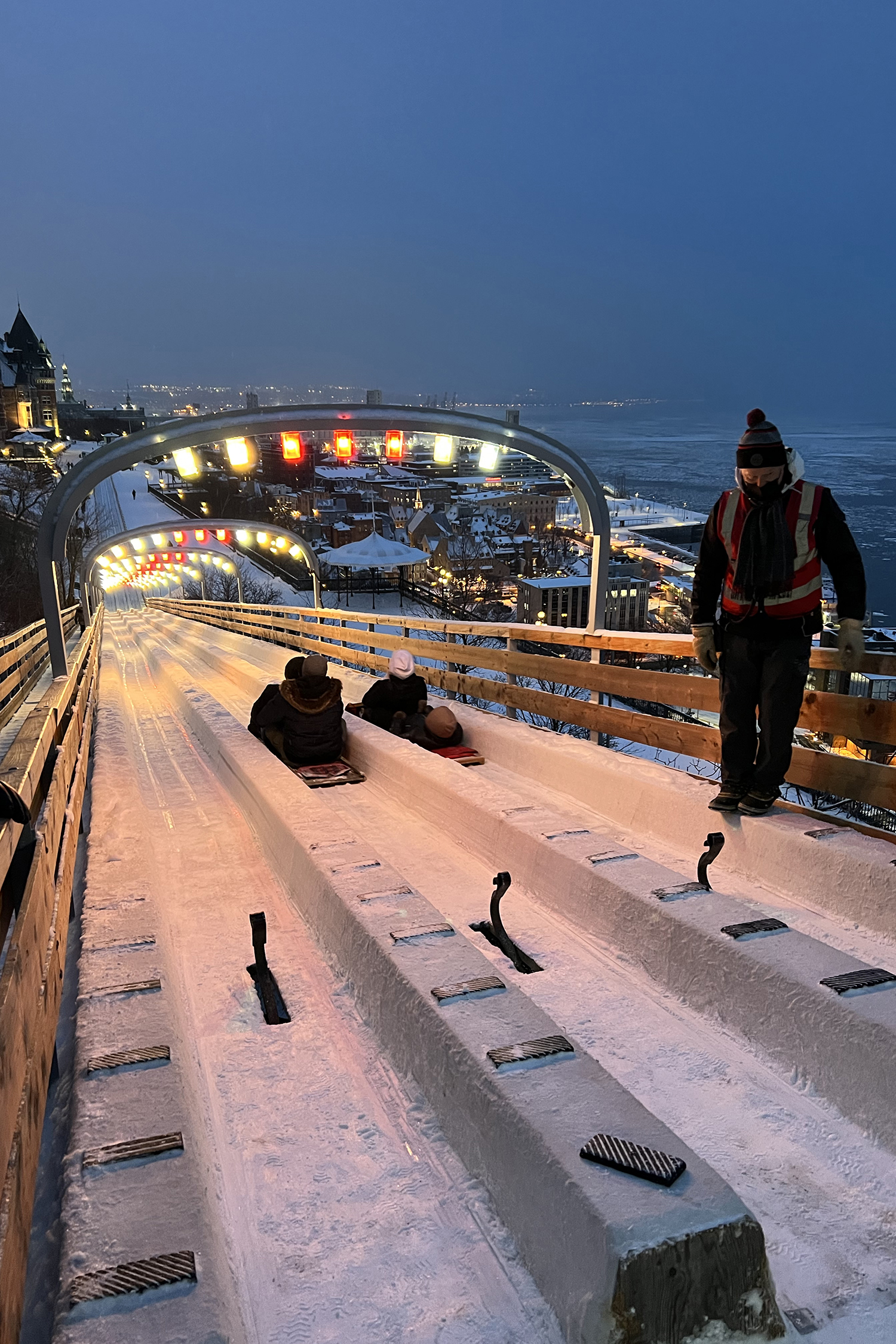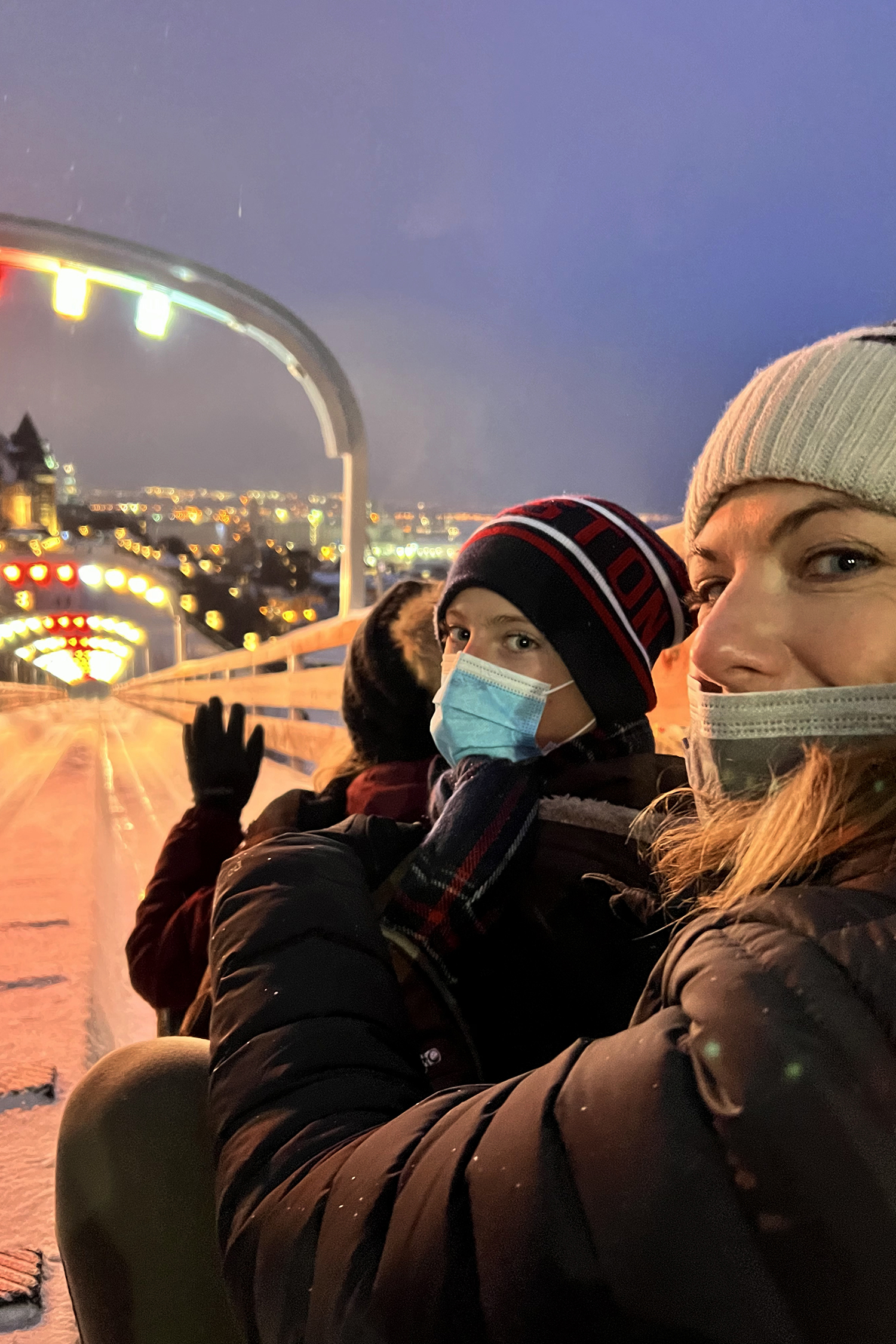 Hope this guide as inspired you to visit Quebec in winter!
(Disclosure: Burbs2Abroad traveled to the above location as guests and was not compensated for this review. As always, our opinions are our own.)
Time of Year Visited: December 2021-January 2022 (during the pandemic)