Balestrand :: Fjords + Family Fun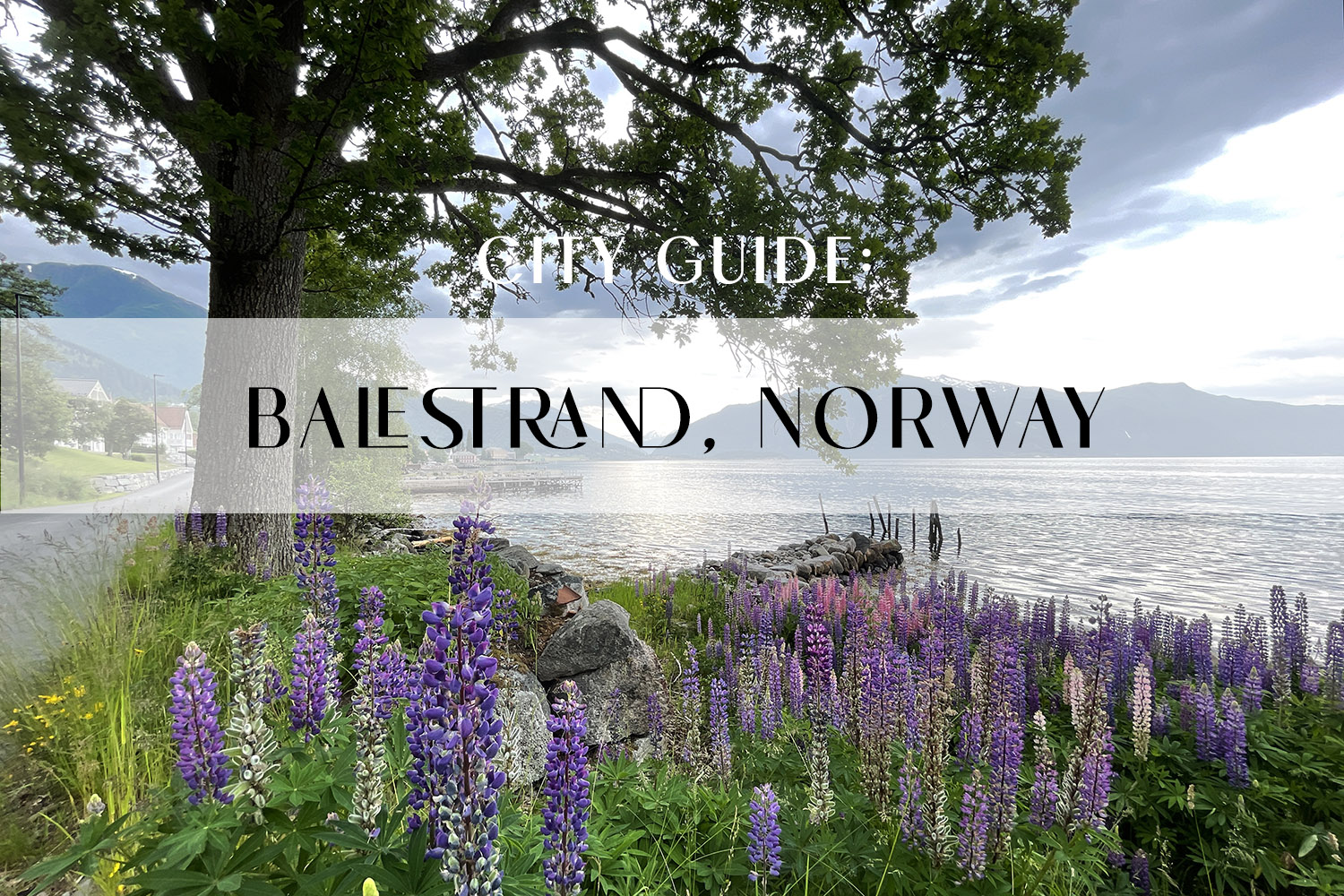 Spanning 126 miles, Sognefjord is the deepest and longest fjord in Norway, and the third-longest in the world. It was an important trading route during the Viking era because it connected the villages of Bergen and Sognefjord. Our stay in Balestrand was the perfect ending to our visit to Norway and was spoiled by this amazing scenic village. We only had one full day in Balestrand and truly a little gem of the fjords!

Rent a charming Airbnb with a view

Feel like a true Norwegian and rent a property with a a scenic lush mountain landscape view.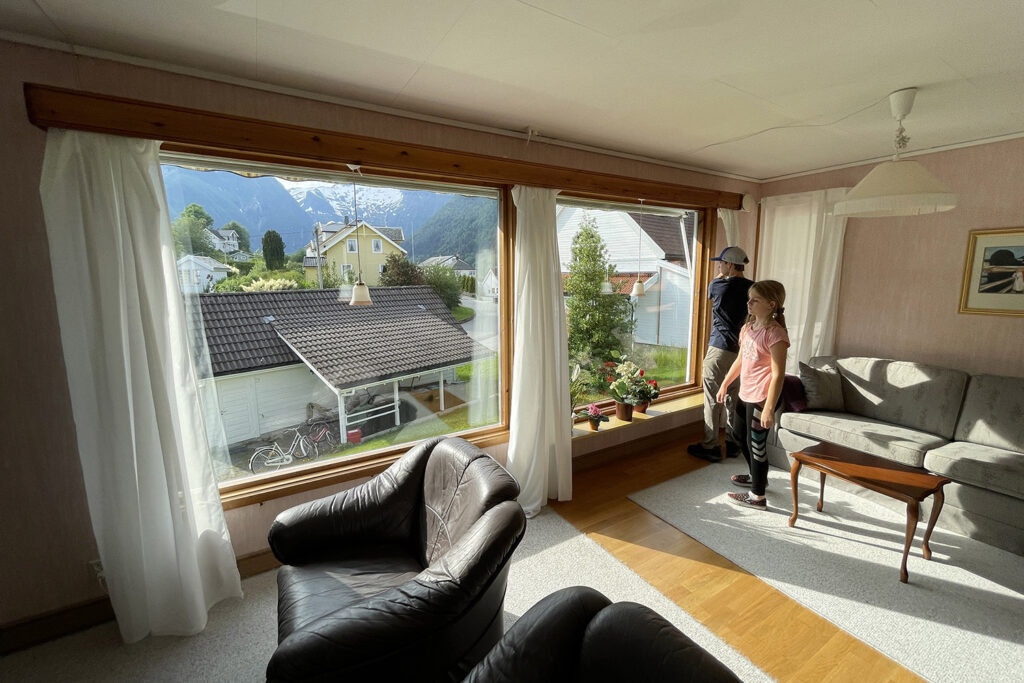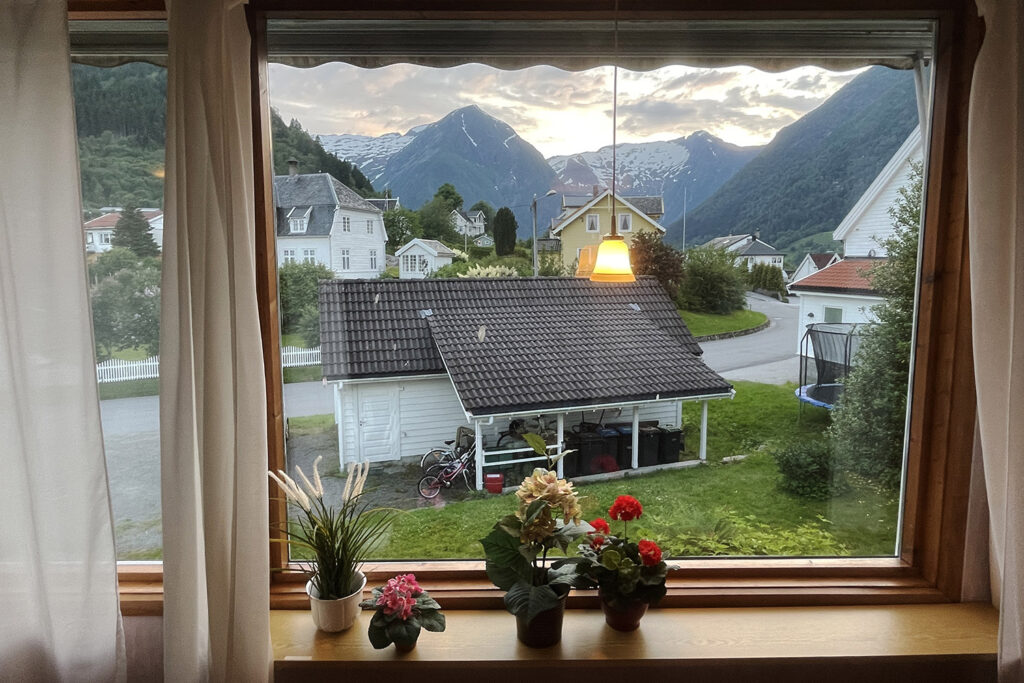 Visit St. Olaf's Church
For fans of the Disney movie Frozen, St. Olaf's Church is good to visit. It was completed in 1897 and built in the same style as a Stave Church. It was actually built in the loving memory of Margaret Sophie Green Kvikne, who came to Balestrand as a mountain climber and married Knut Kvikne, the then owner of Kviknes Hotel.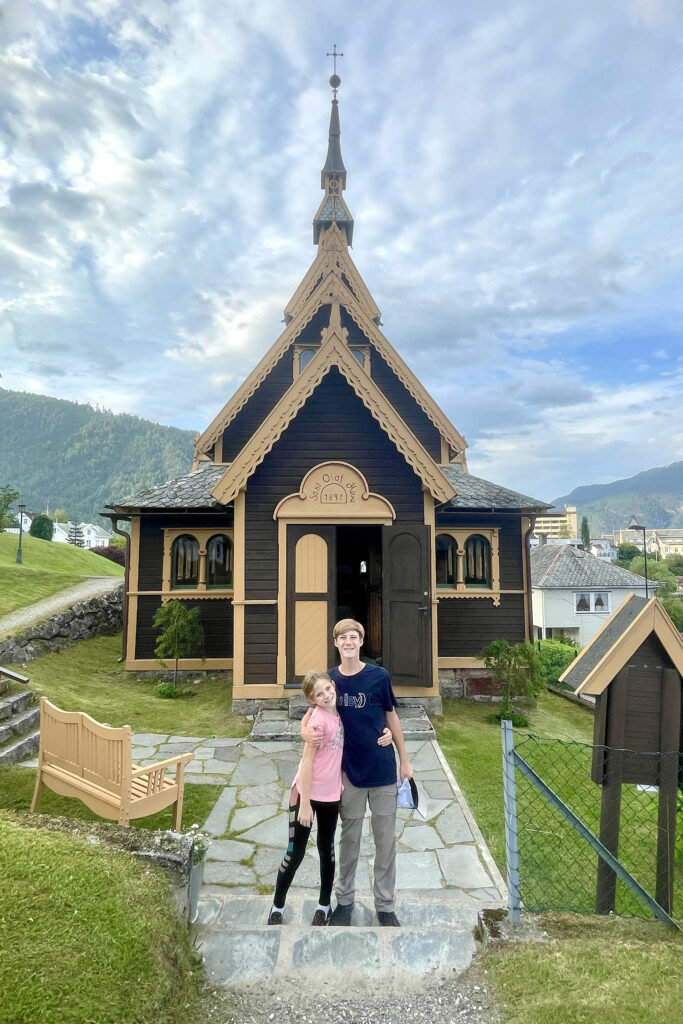 Admire the Kviknes Hotel
The Kviknes Hotel is considered a landmark of Balestrand, dating back to 1877. They've managed to keep it a family run business since they opened and it has expanded into a large hotel that can cater up to 200 guests.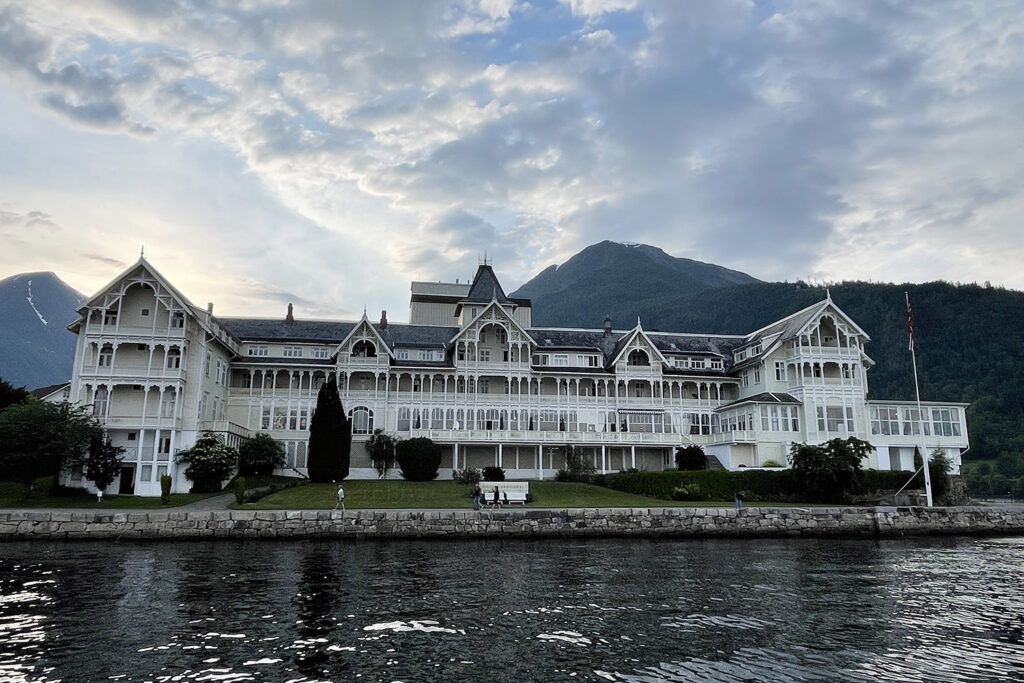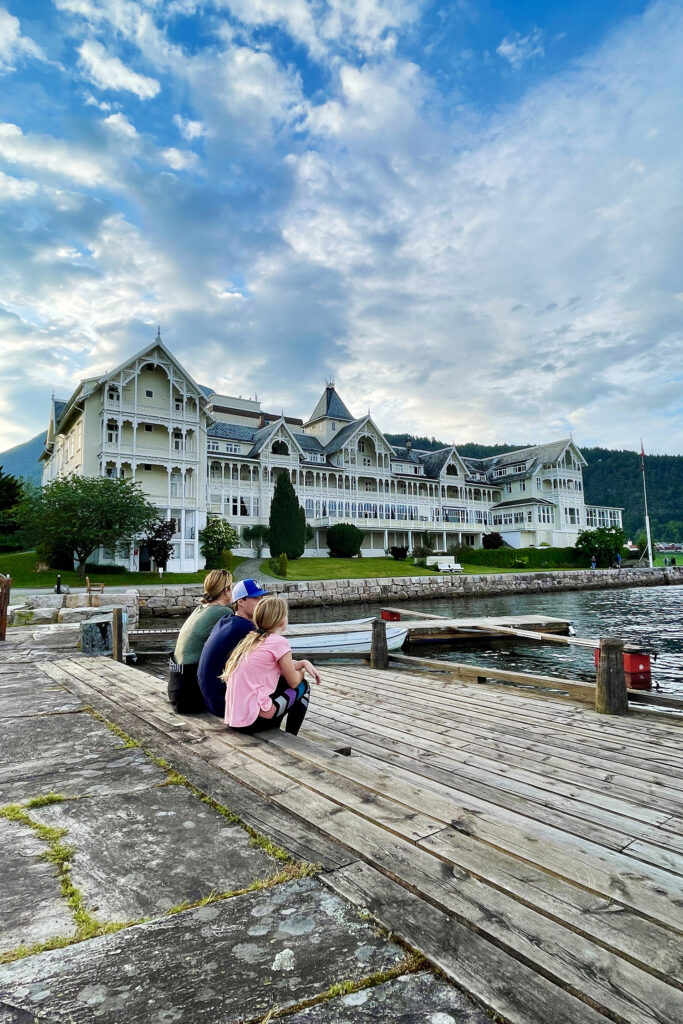 Swim in the fjord
A short walk from our Airbnb, we found a beautiful swimming lagoon. With glaciers looming in the distance, an epic dip in the fjord is something not many can say they've experienced.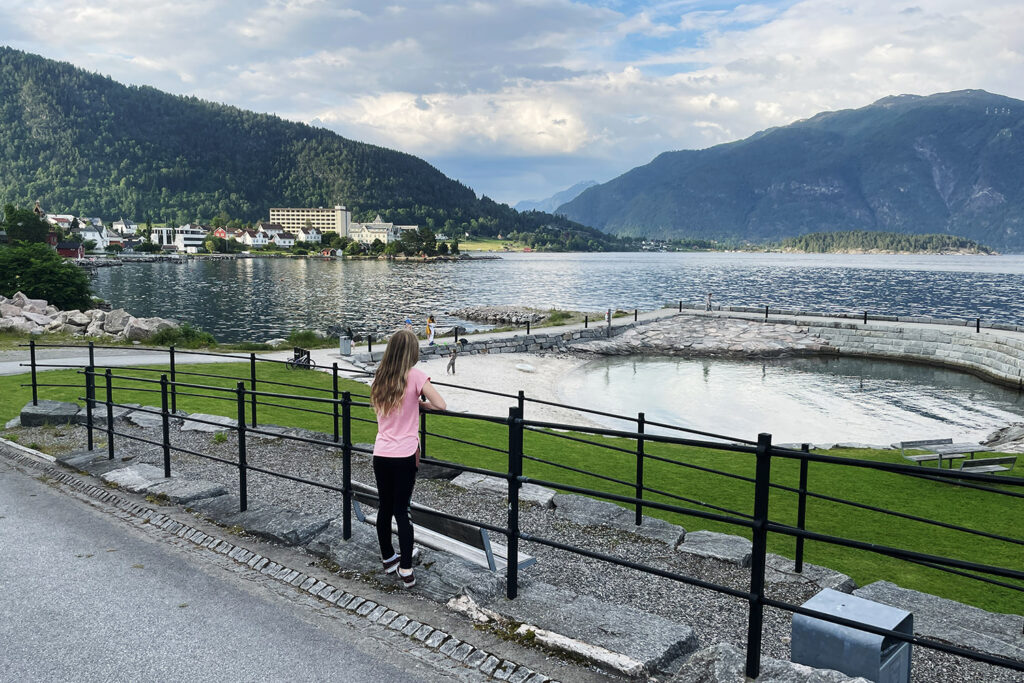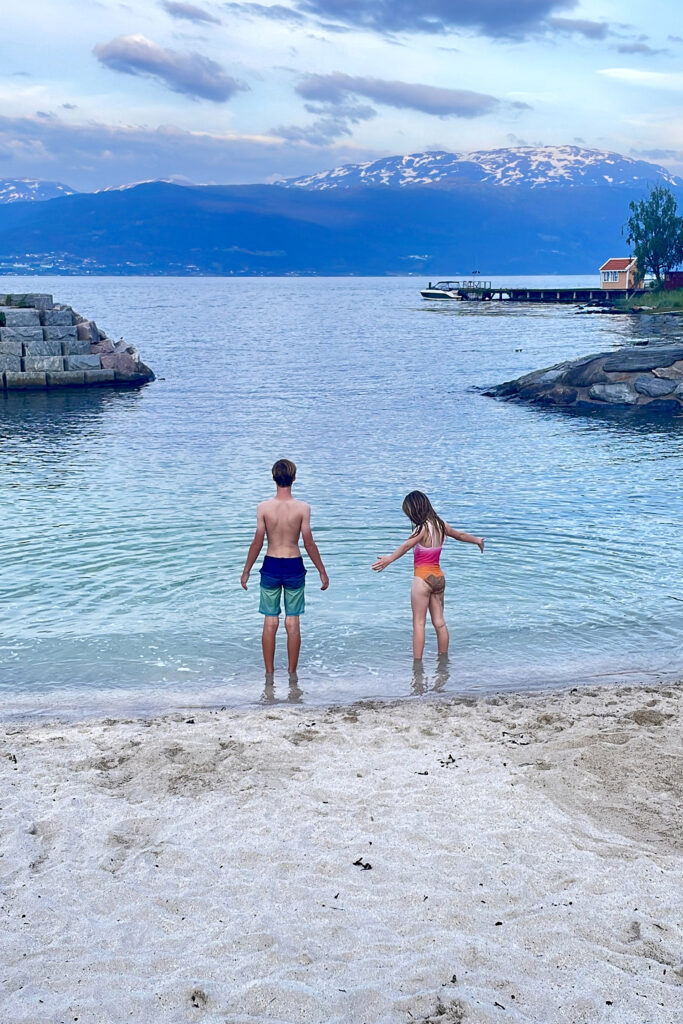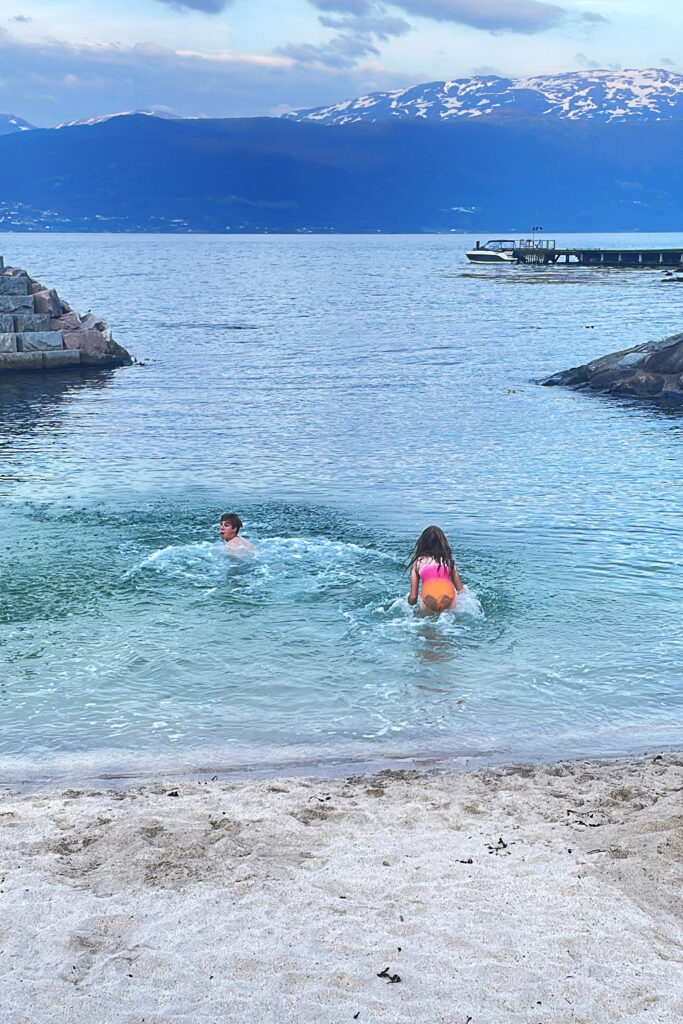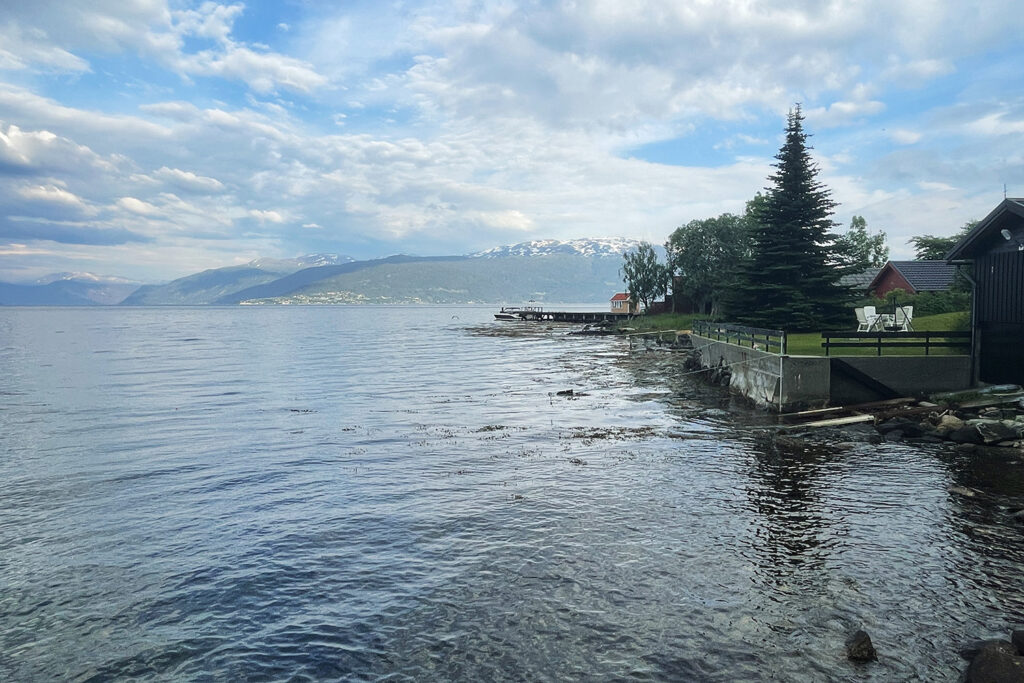 Look for the Viking graves 
Within the village of Balestrand, there are five grave mounds from the Viking Age. In the 1820s, inspired by the saga, there were excavated for any objects of antiquiry, The so-called "Bele Mound" was the largest of these mounds. In 1886 a stone chest was found at the bottom of the mound, the stone chest was the only grave to be examinde by experts. This was a man's grave grave from the Migration Period (400-550 A.D) in the early Iron Age. Later, during the Viking Age, the grave mound was made bigger to accommodate the grave of another man, it is not known what weapons and implements were placed in the grave with him.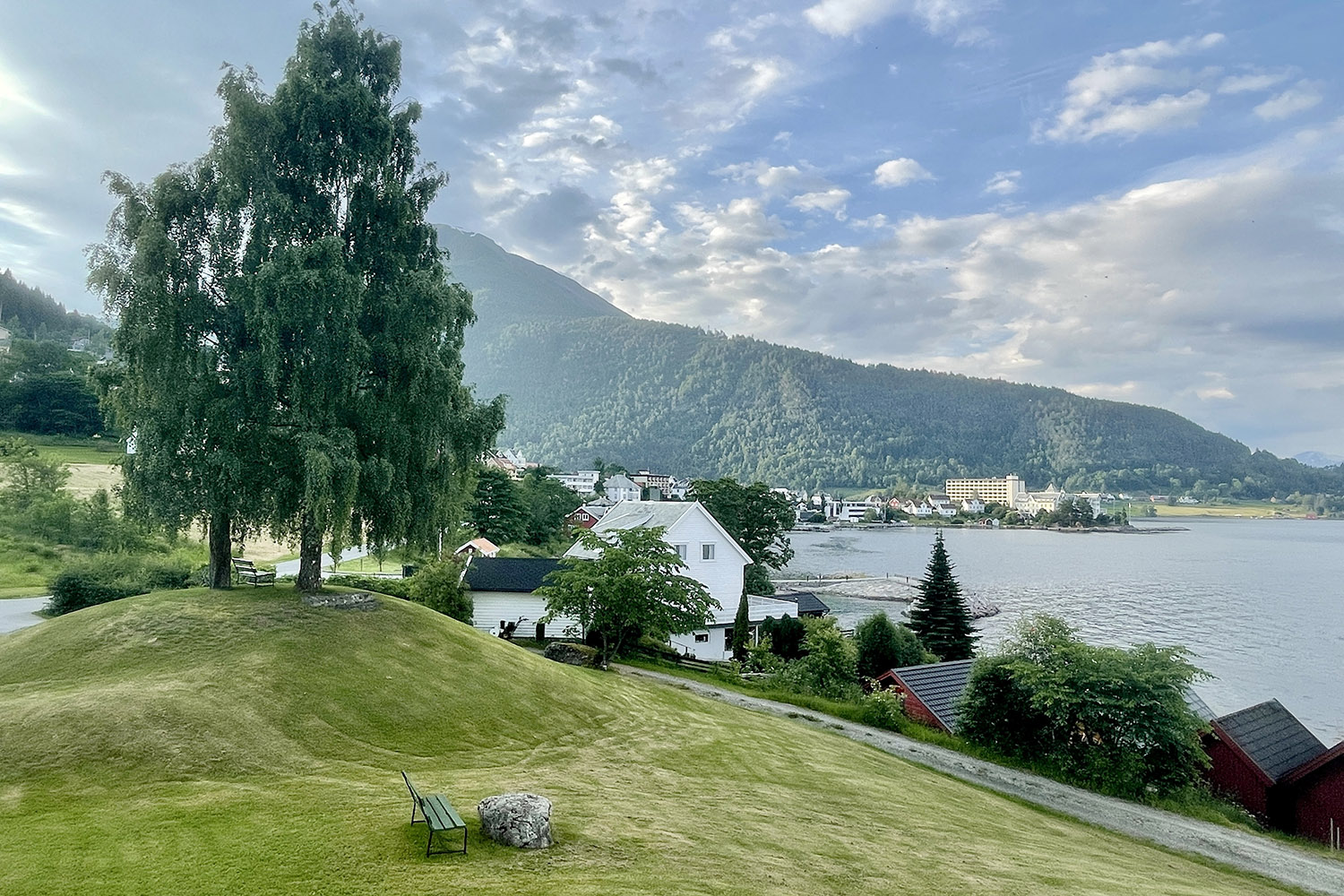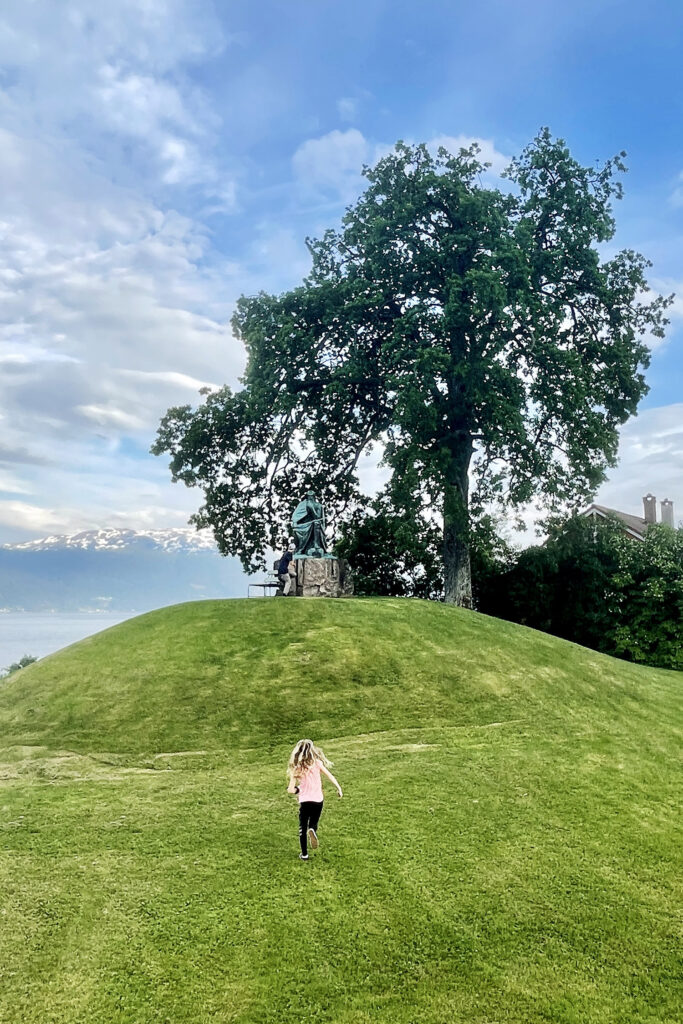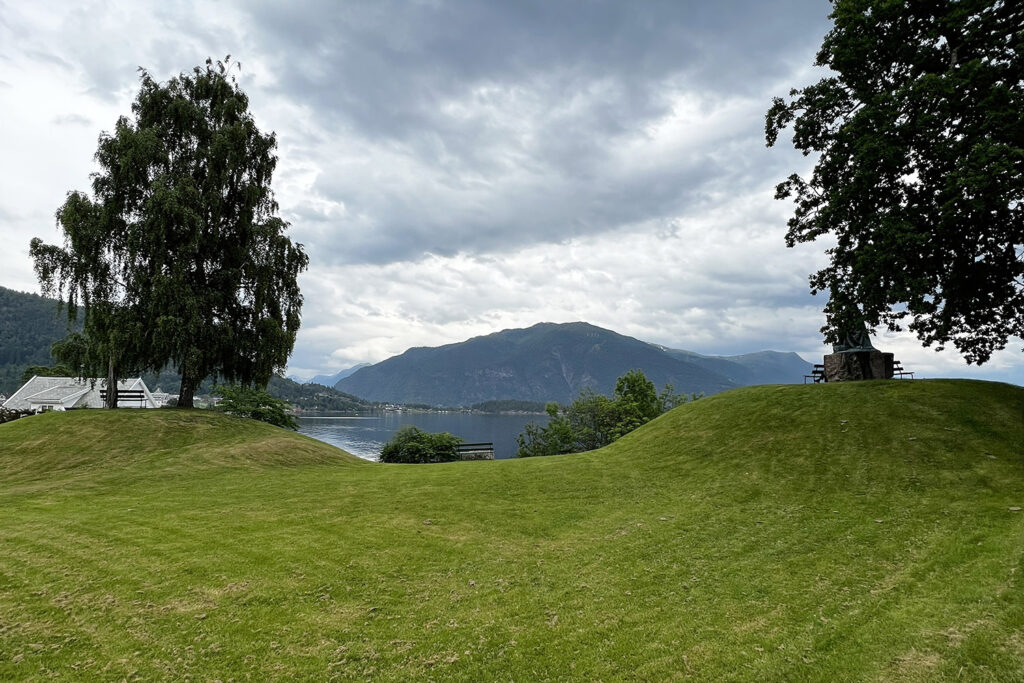 Walk the Heritage Trail
A stroll or leisurely bike ride through Balestrand is an exciting and historical experience. There are well preserved Swiss and Dragon-style wooden houses to admire, fields of beautiful lupines, an astonishing view over Sognefjorden and so much more!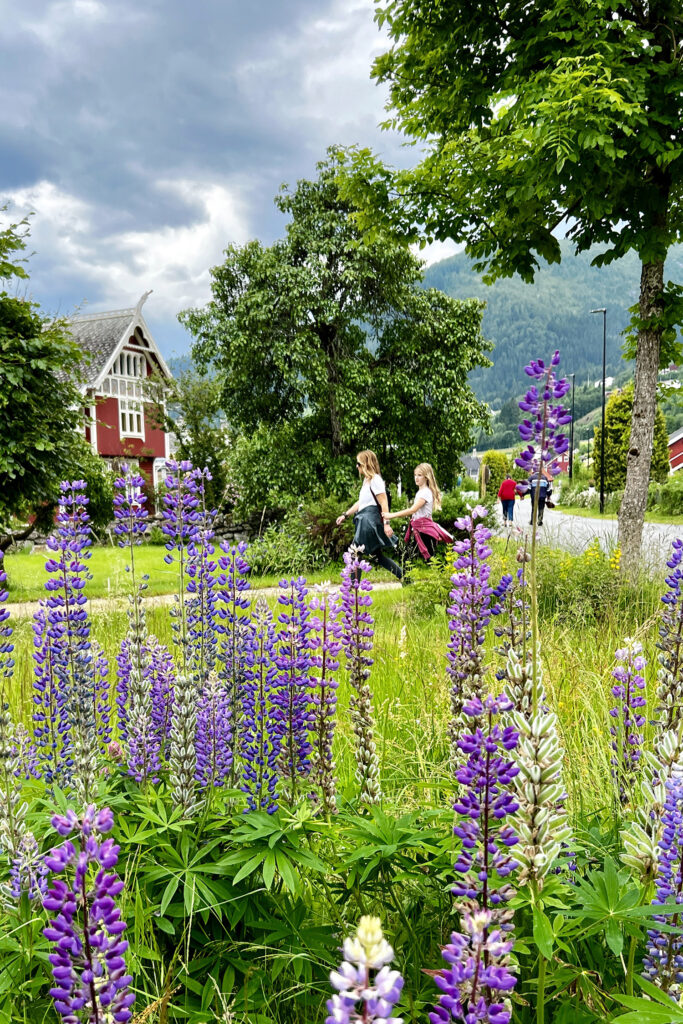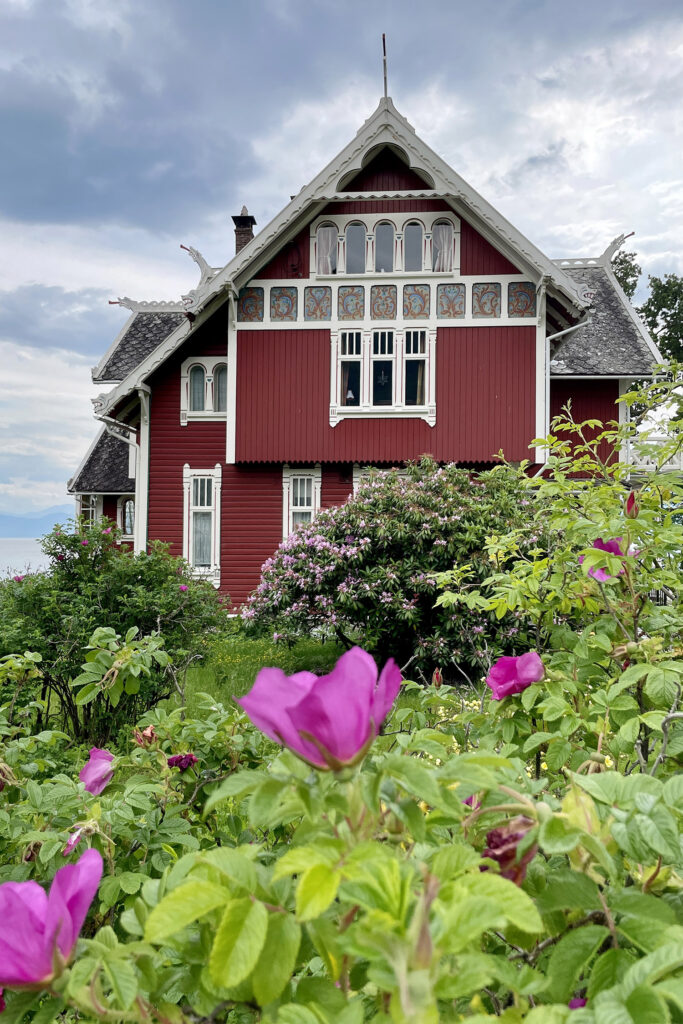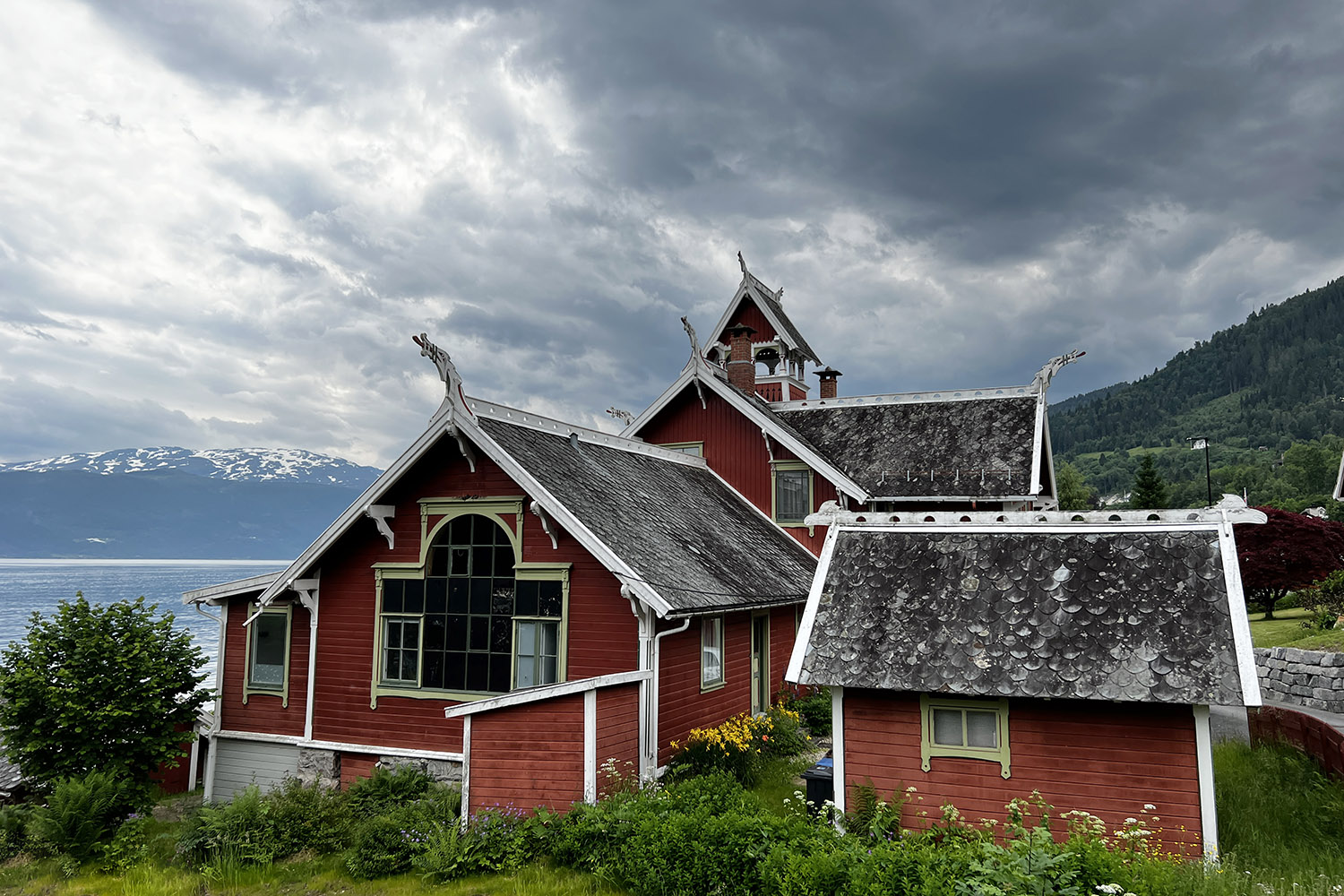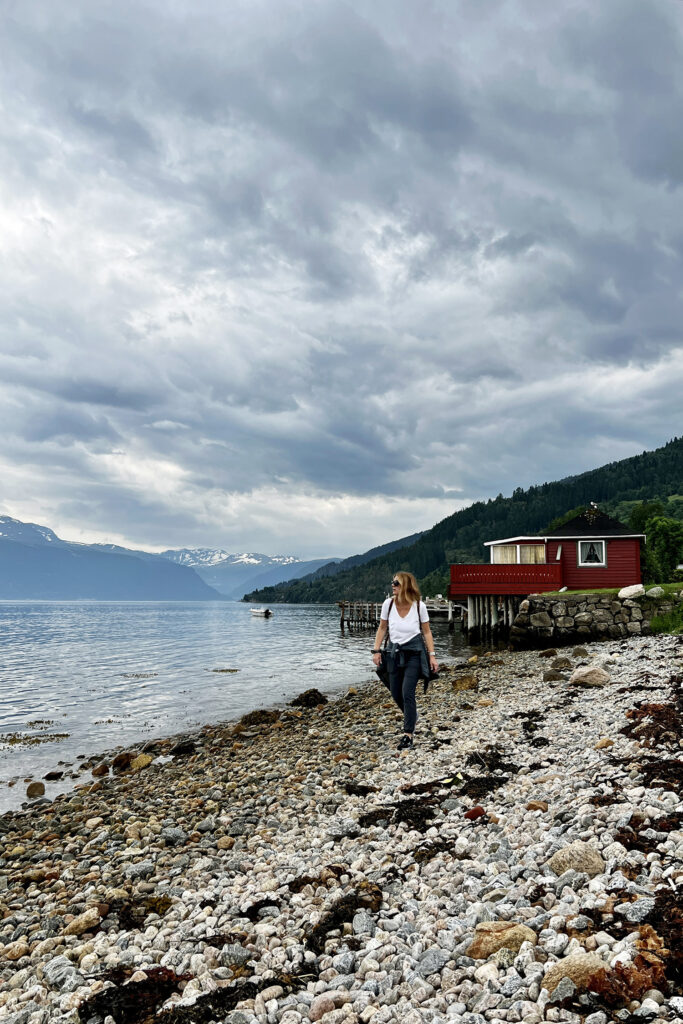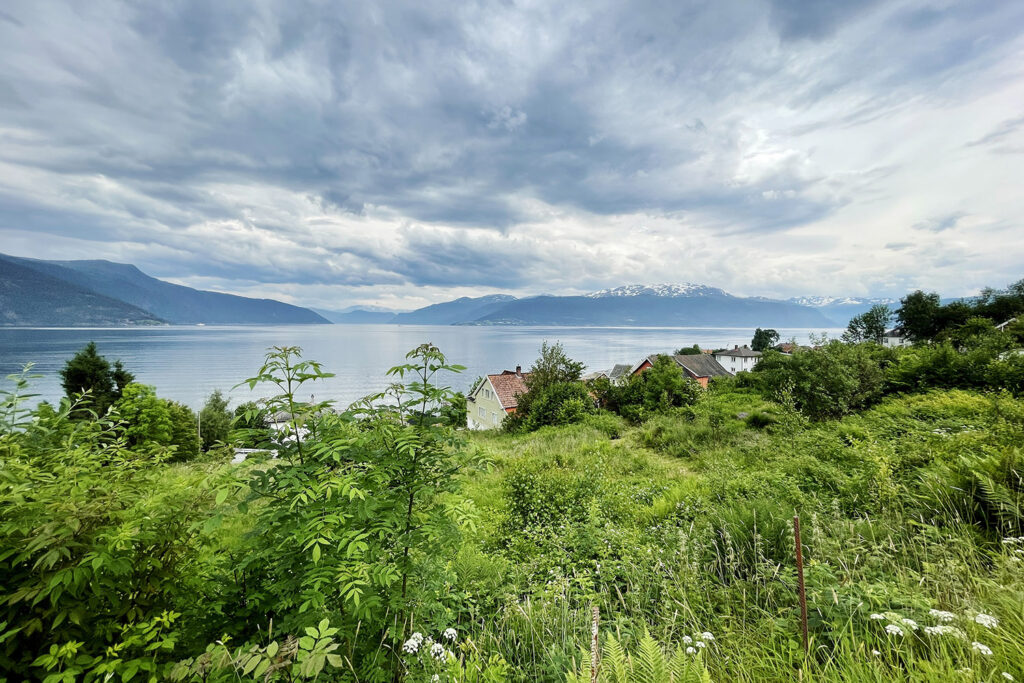 Hang out on on the ferry dock
Balestrand is a fairly small village so most of the action occurs on the ferry dock. Grab in ice cream cone and watch the ferry boats coming and going.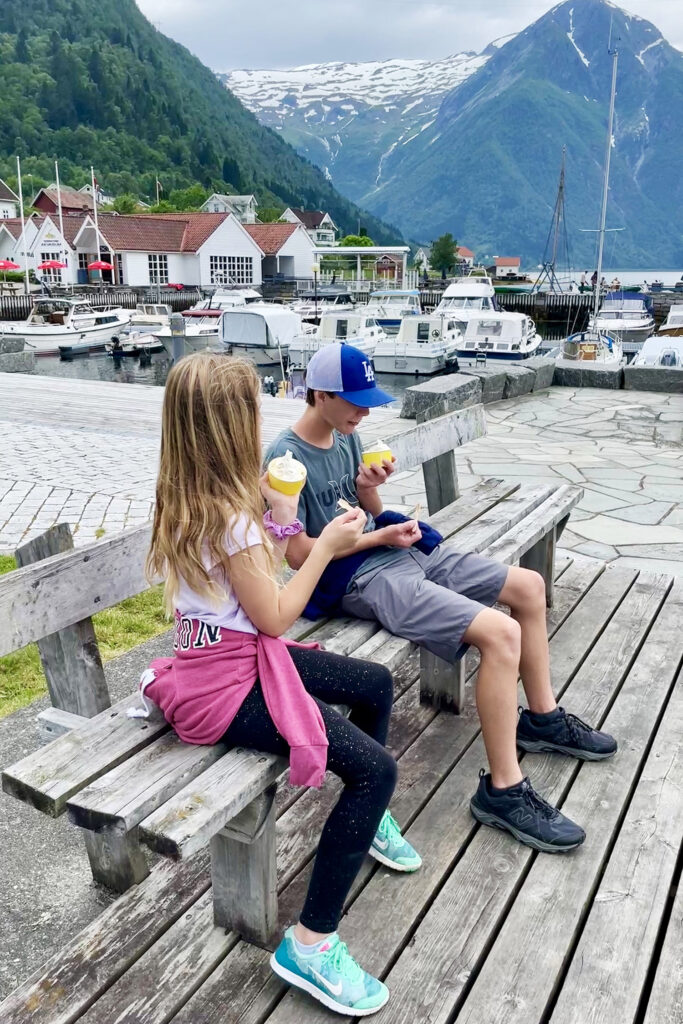 Hope you get a chance to visit this extremely unique and beautiful part of Norway!