Winter Fun At The Grand Canyon
With the white and icy blue snow contrasting against the red, brown and tans of the canyon walls, winter is a spectacular time of year to visit the Grand Canyon's South Rim!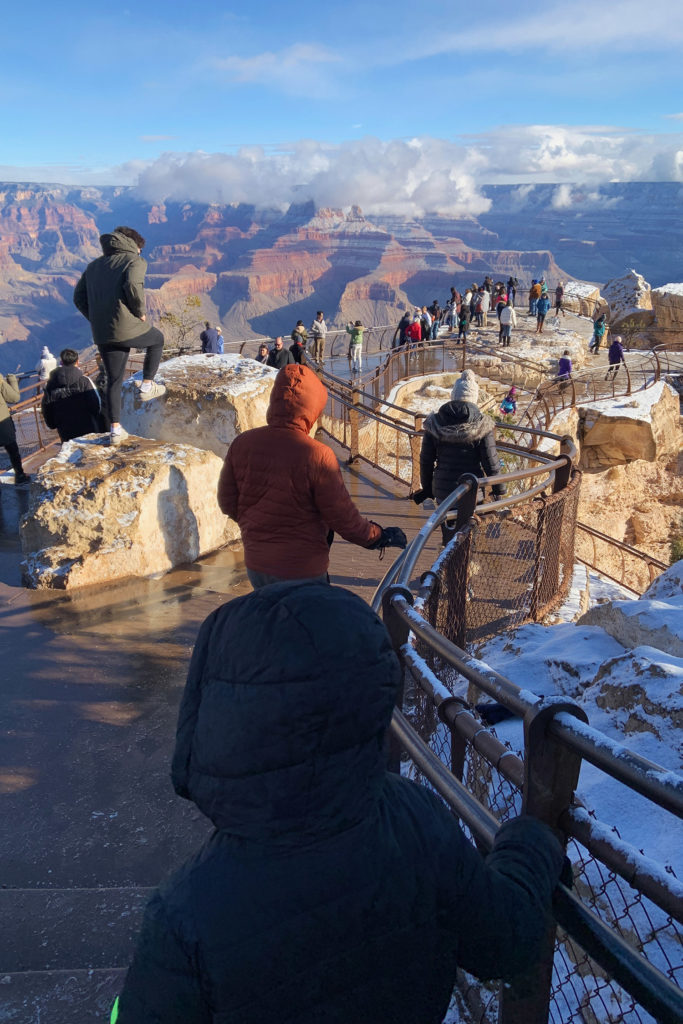 With over six million visitors a year traveling to view the canyon, the winter months tend to see far less sightseers due to the extreme weather conditions that intimidate visitors. But, this time of the year has a full range of charms that one cannot experience during the warmer peak months.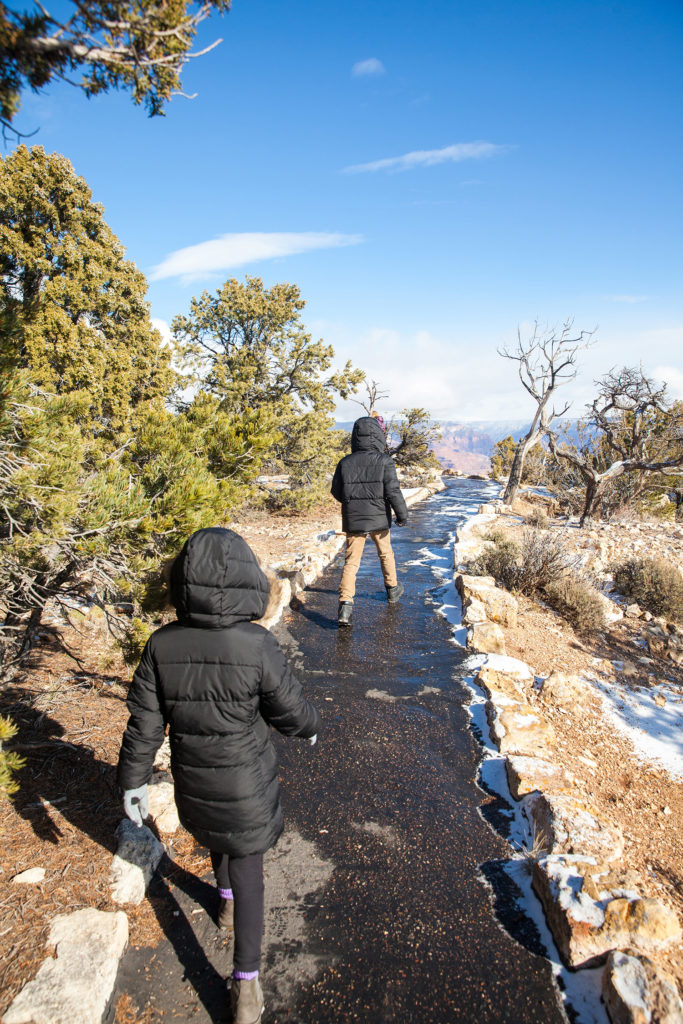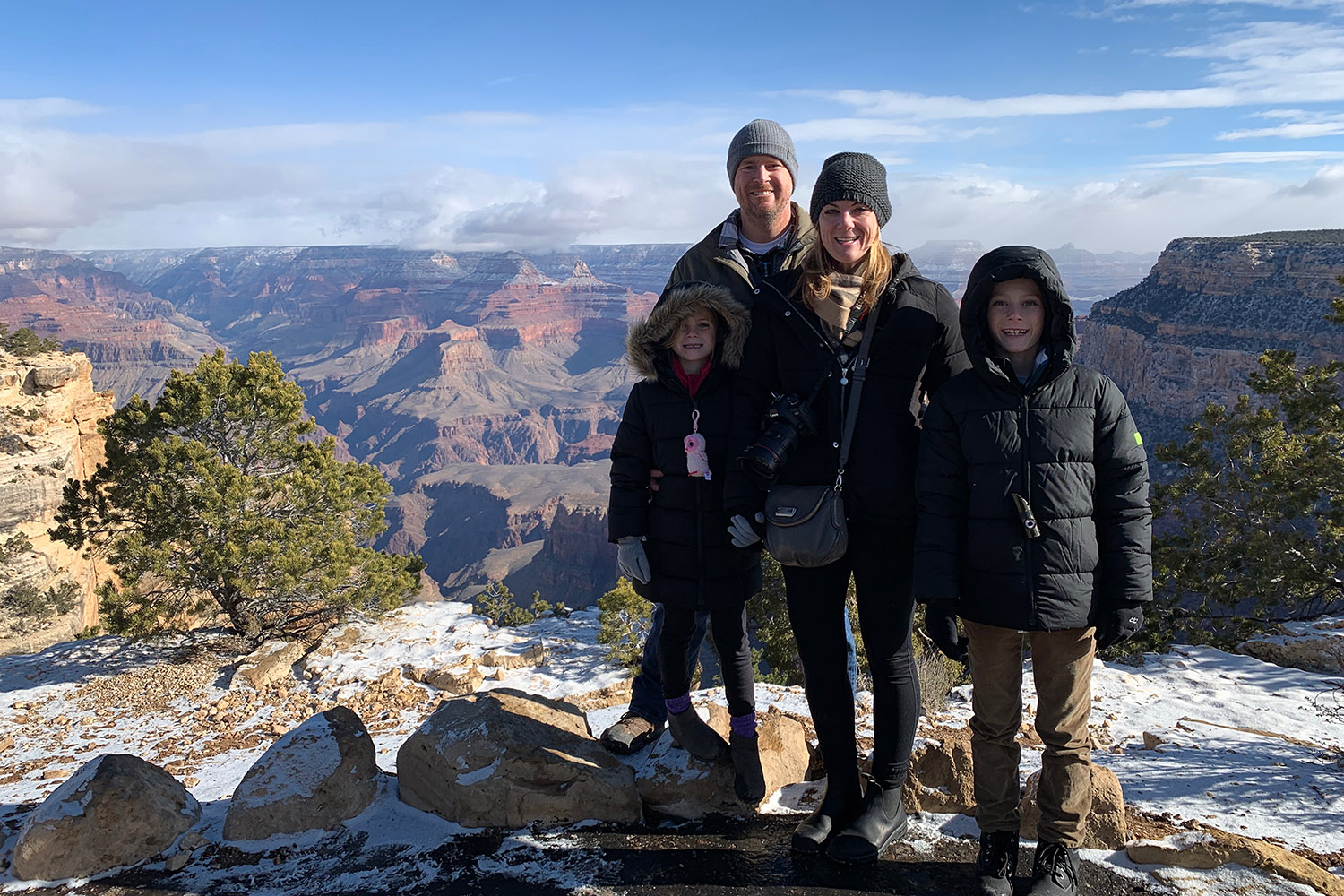 With the south rim being roughly 6,800 feet above sea level, it can be quite cold and snowy, making hiking especially difficult for younger hikers. With a little planning and proper gear for inclement weather, your family can enjoy one of nature's masterpieces on an almost one-on-one level.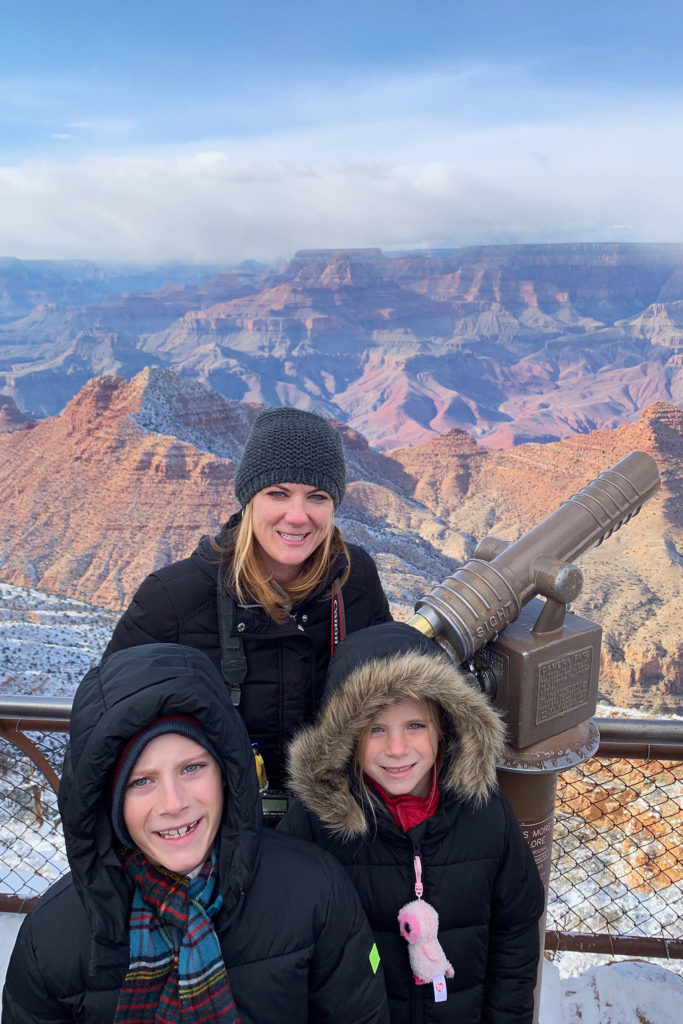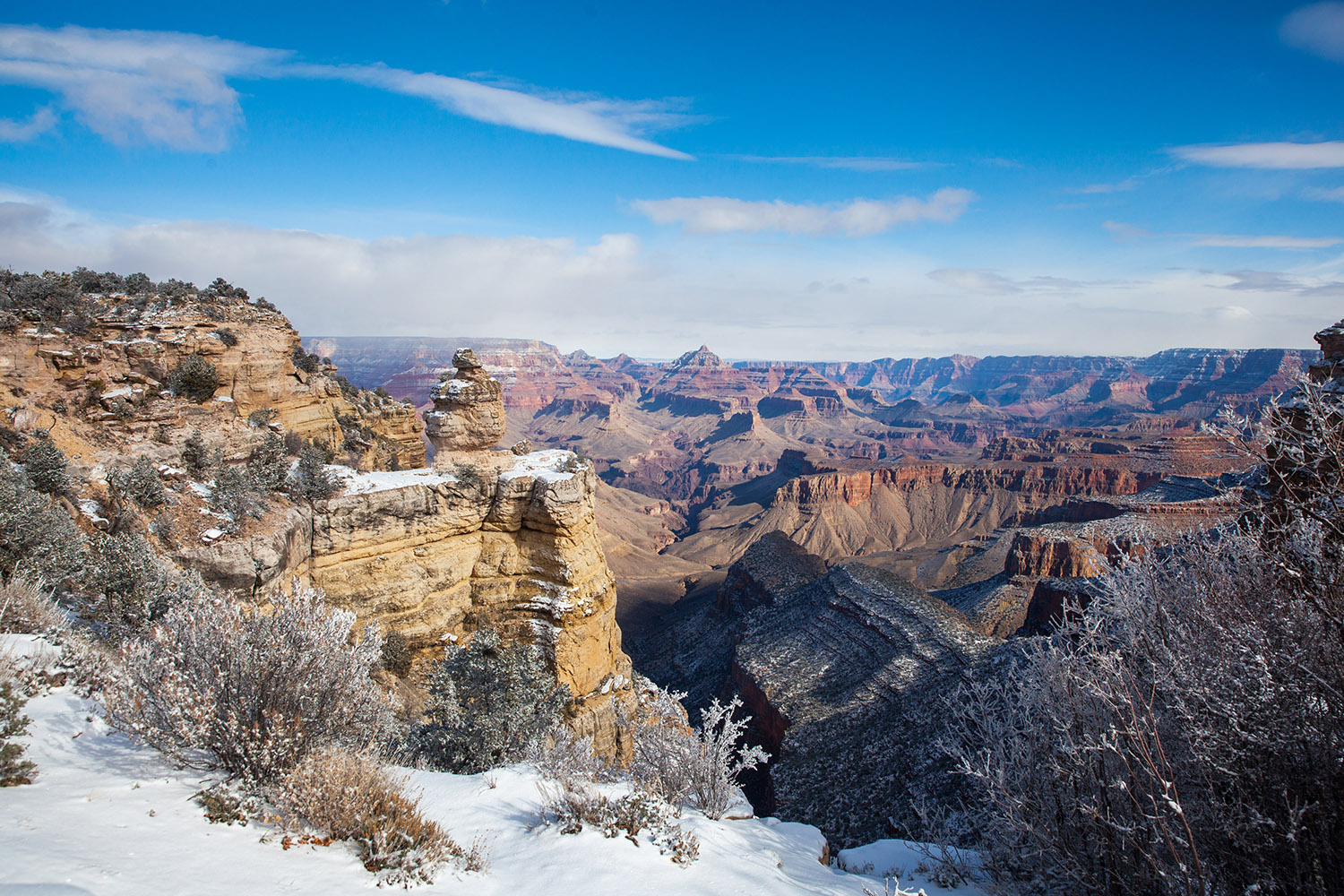 There's nothing quite like the rugged desert landscape, frosted with a fresh dusting of snow. The canyon's varying shades of brown, orange and rust seem to pop and play off the whitish blue snow. While during our trip, a strong winter storm passed the day prior.  By monitoring the weather conditions, planning our route ahead of time and being mindful of road closures, we were able to tour and hike the canyon, sometime all by ourselves. The fresh snow added to the experience and made for breathtaking views and unforgettable memories.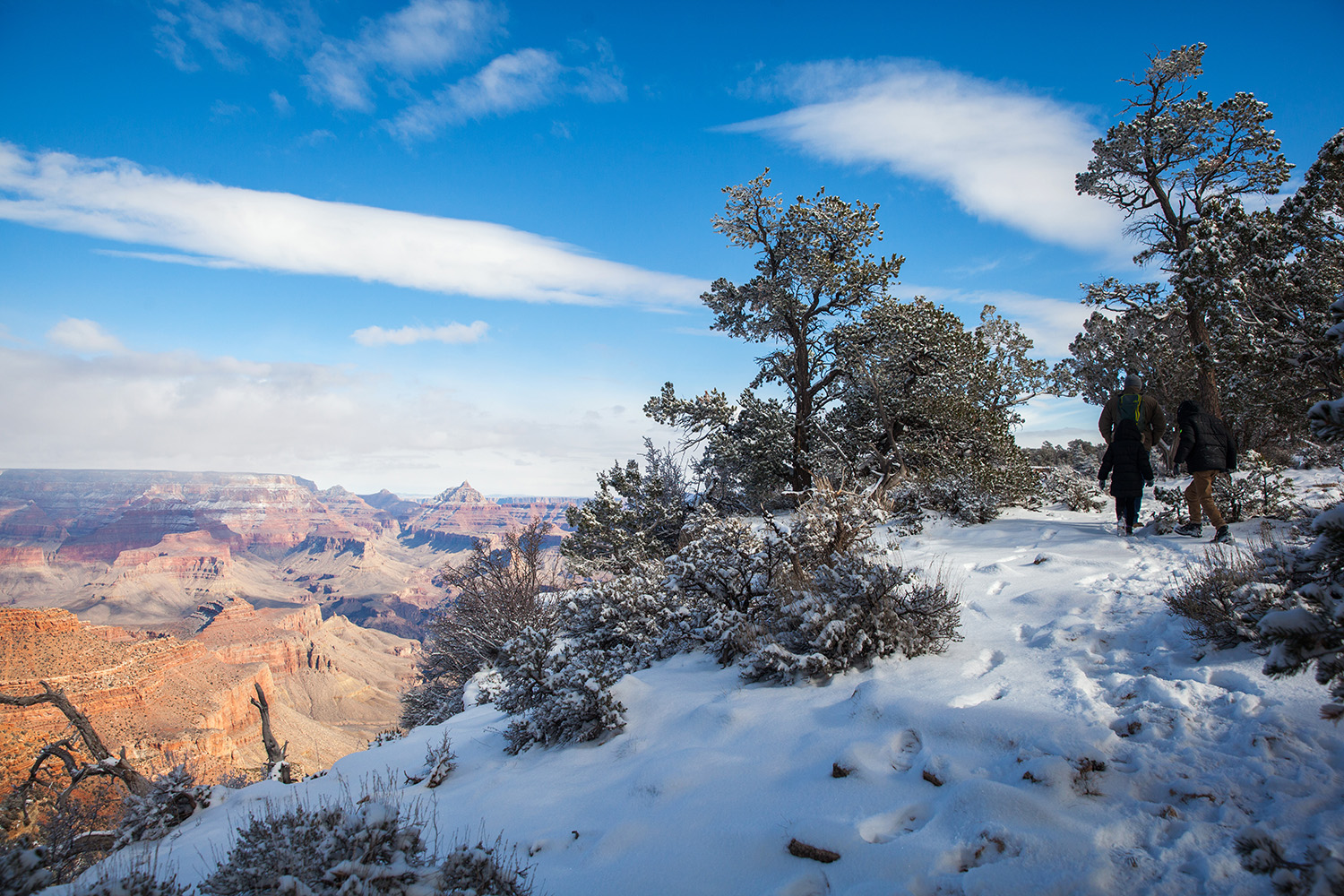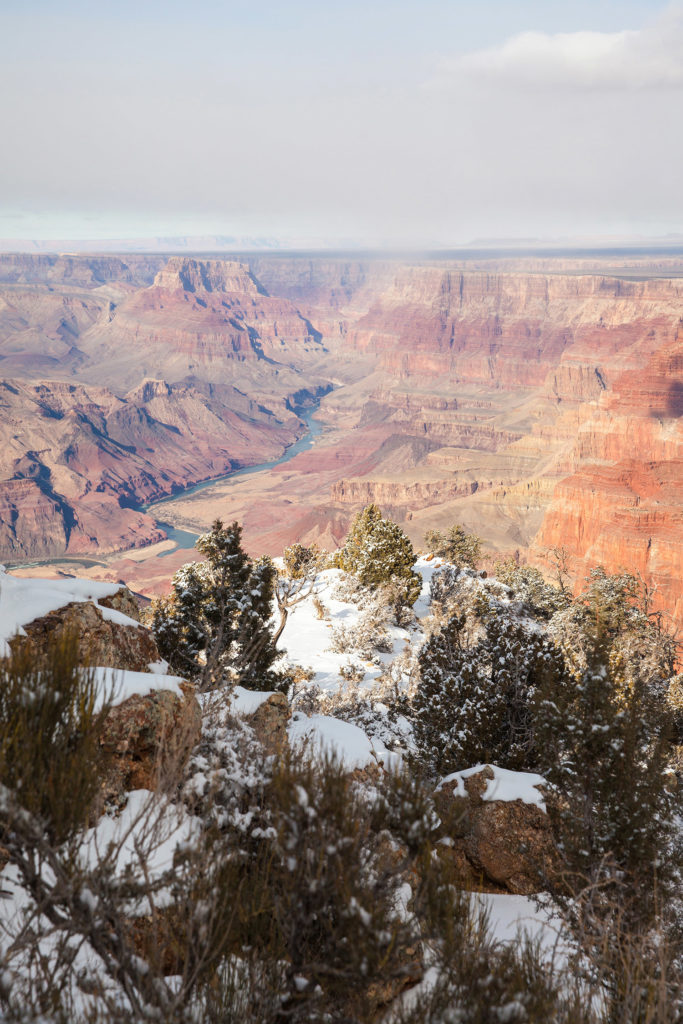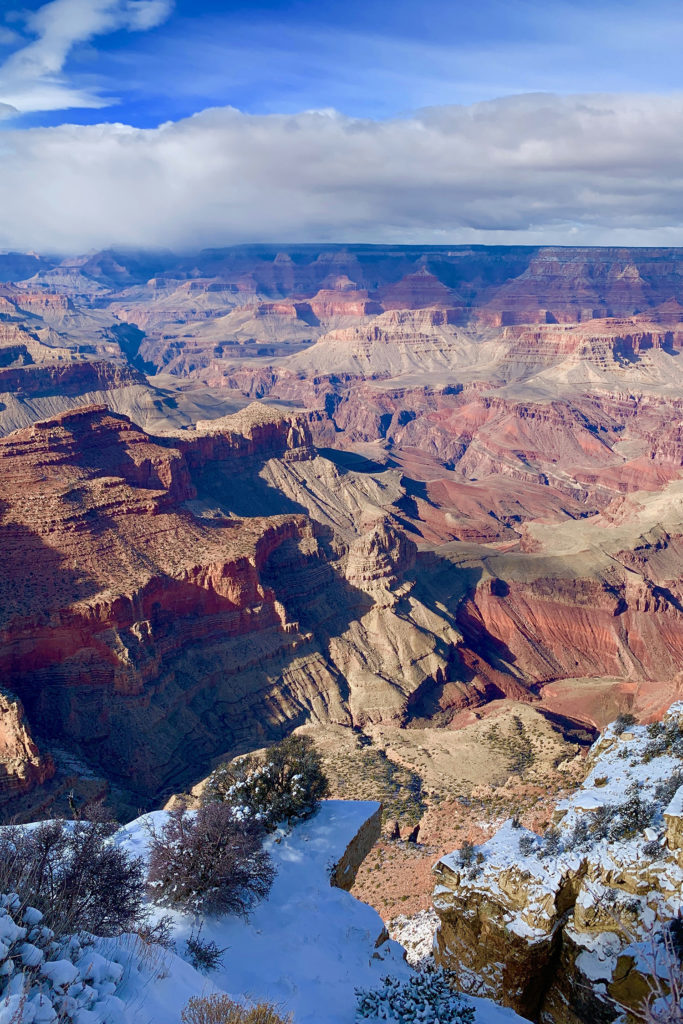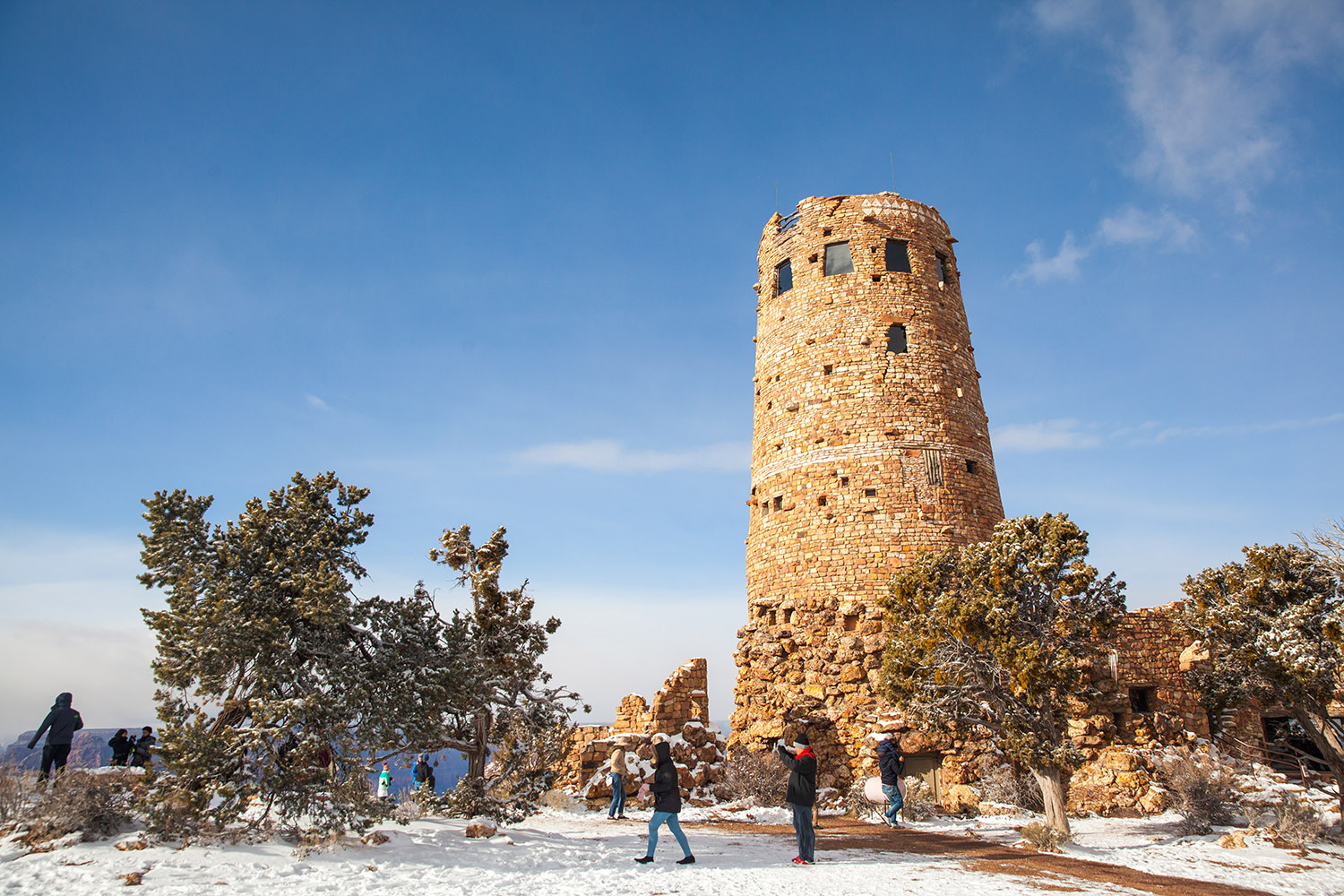 Has your family visited the Grand Canyon? The Grand Canyon in the winter is truly at its grandest.
---
(Disclosure: Burbs2Abroad traveled to the above location as guests and was not compensated for this review. As always, our opinions are our own.)