Architecture & Splendor of Granada's Alhambra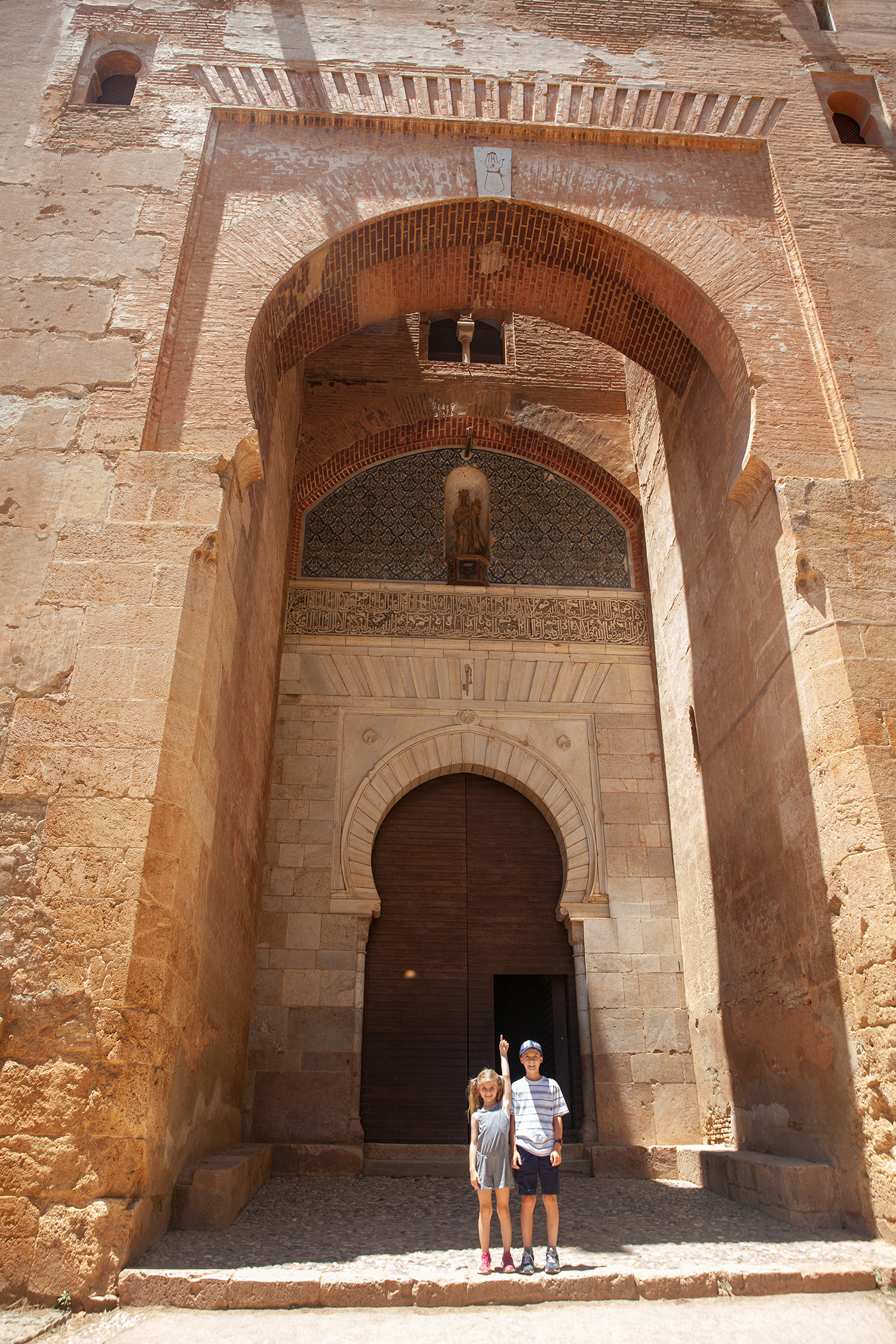 The Alhambra, a 14th-Century Palace and fortress in the hills of Granada, is a must-see during any visit to the Andalusia region in Southern Spain.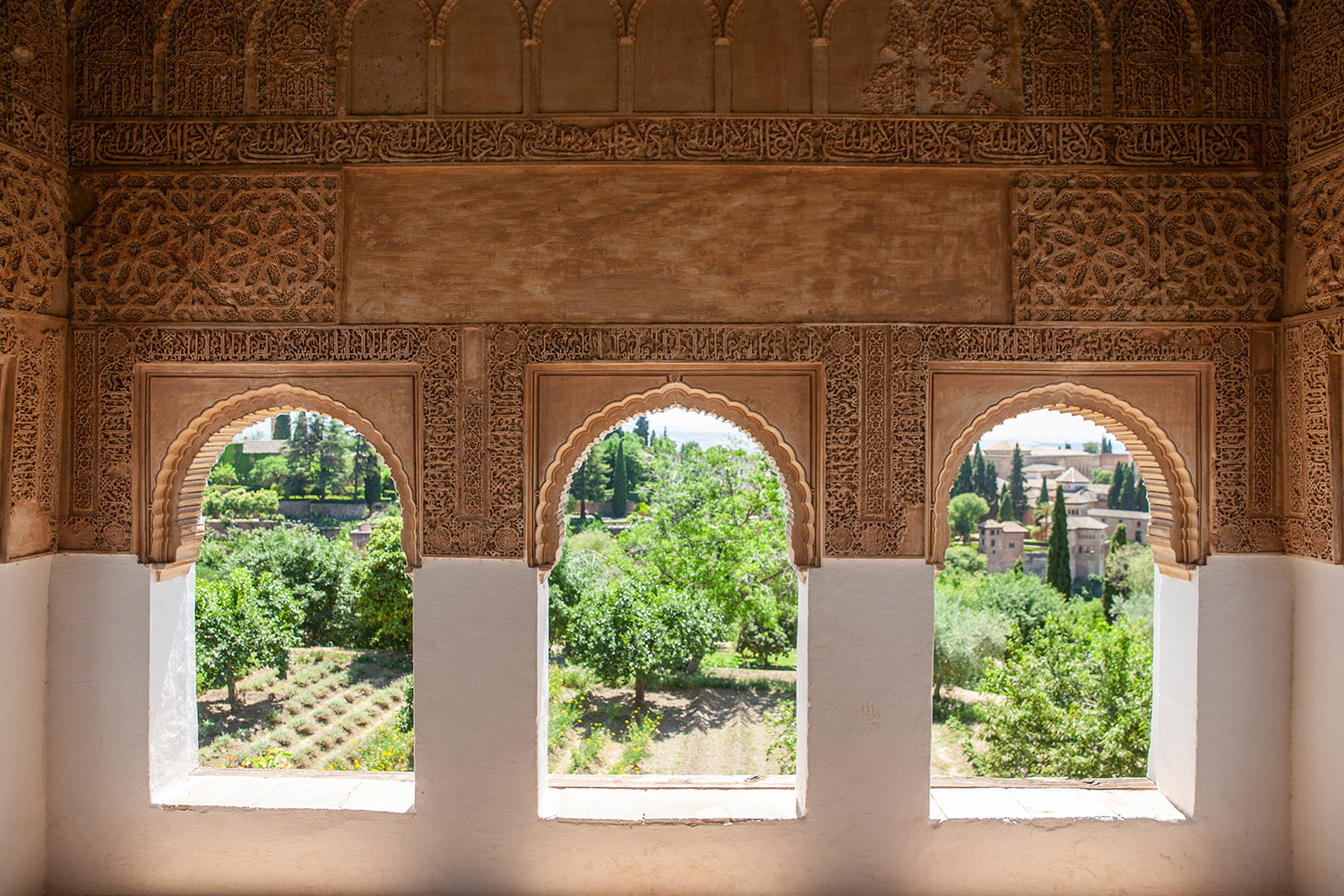 The name Alhambra, signifying in Arabic "the red," is probably derived from the reddish color of the tapia (rammed earth) of which the outer walls were built.

The Alhambra is situated in a locale of rare natural beauty. The plateau upon which it was built overlooks the Albaicín (Albayzin) quarter of Granada's Moorish old city. At the base of the plateau, the Darro River flows through a deep ravine on the north. The park outside the palace (Alameda de la Alhambra) was planted by the Moors with roses, oranges, and myrtles.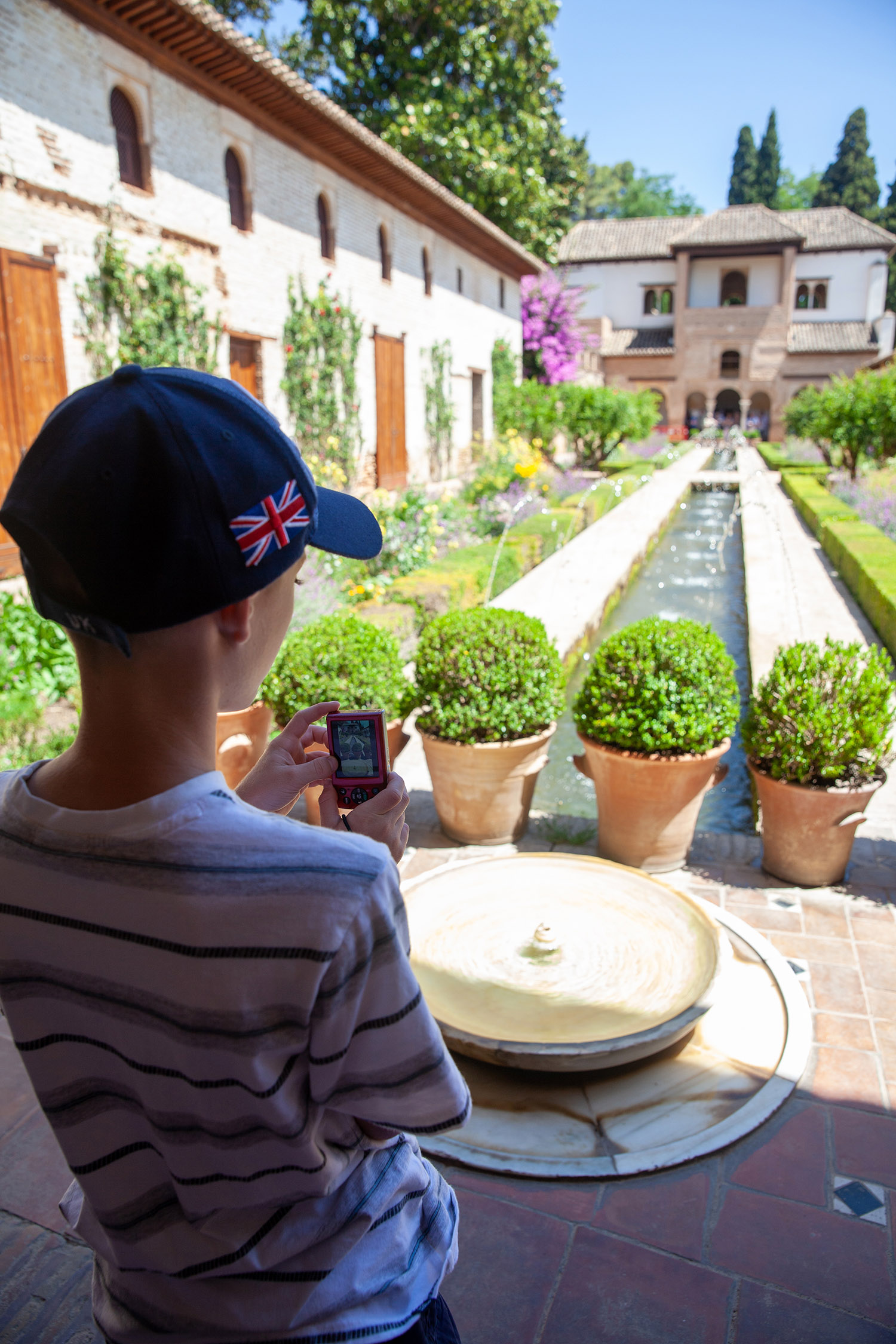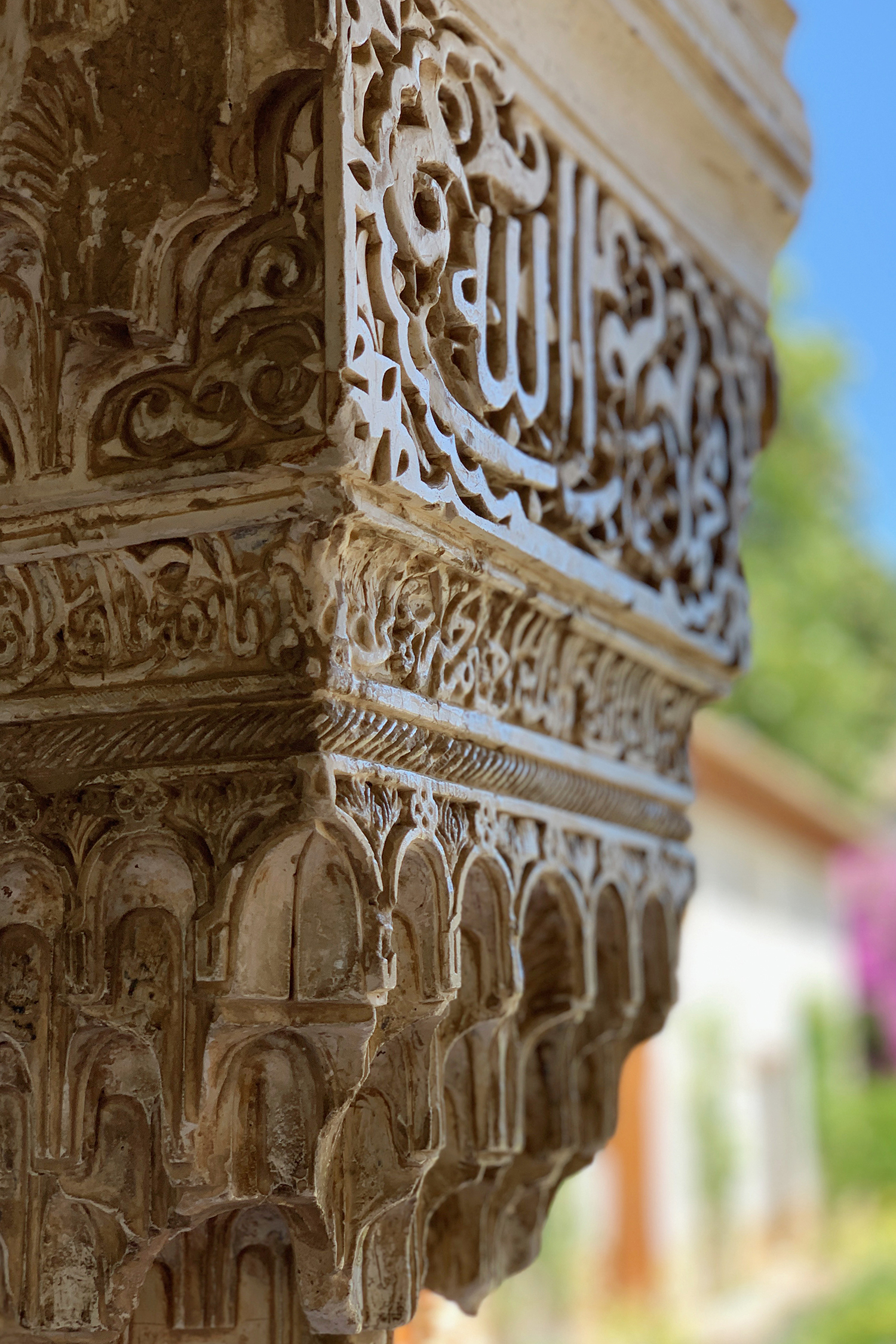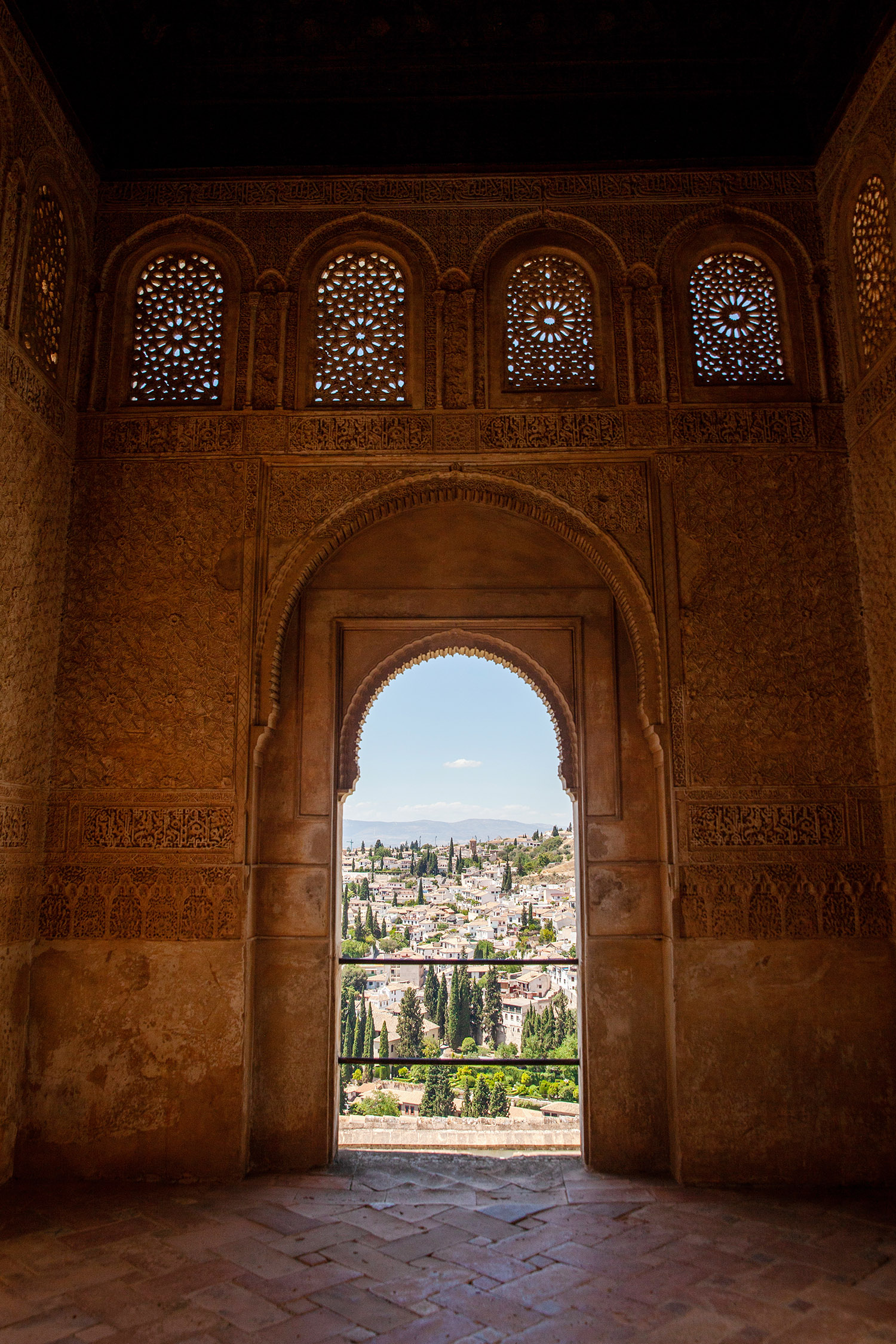 Constructed on a plateau that overlooks the city of Granada, the Alhambra was built chiefly between 1238 and 1358, in the reigns of Ibn al-Aḥmar, founder of the Naṣrid dynasty, and his successors.
After the expulsion of the Moors in 1492, much of the interior was effaced and the furniture was ruined or removed.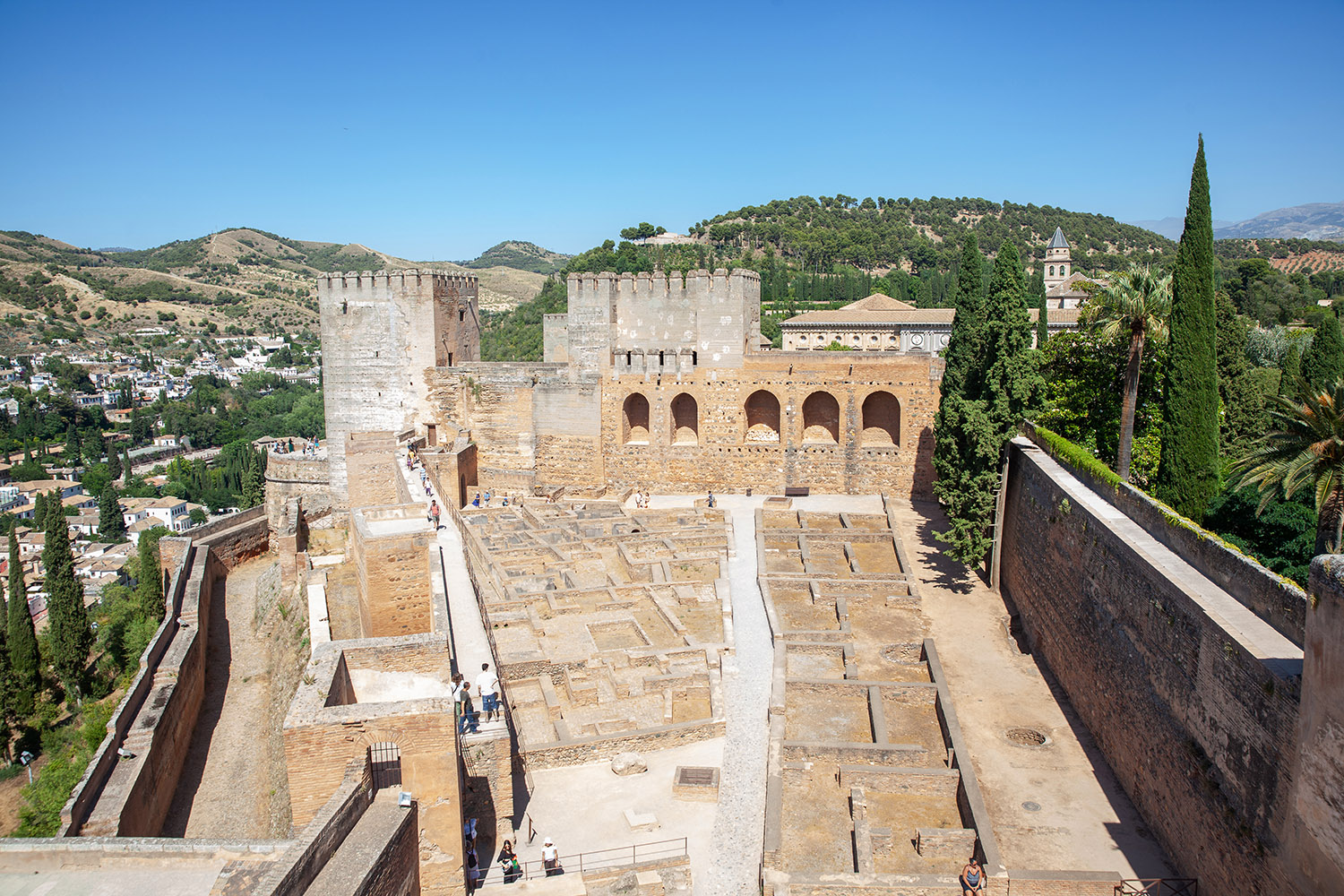 Charles V, who ruled in Spain as Charles I (1516–56), rebuilt portions in the Renaissance style and destroyed part of the Alhambra in order to build an Italianate palace designed by Pedro Machuca in 1526.
In 1812 some of the towers were blown up by a French force under Horace-François-Bastien Sébastiani during the Peninsular War (War of Independence), and the rest of the buildings narrowly escaped the same fate.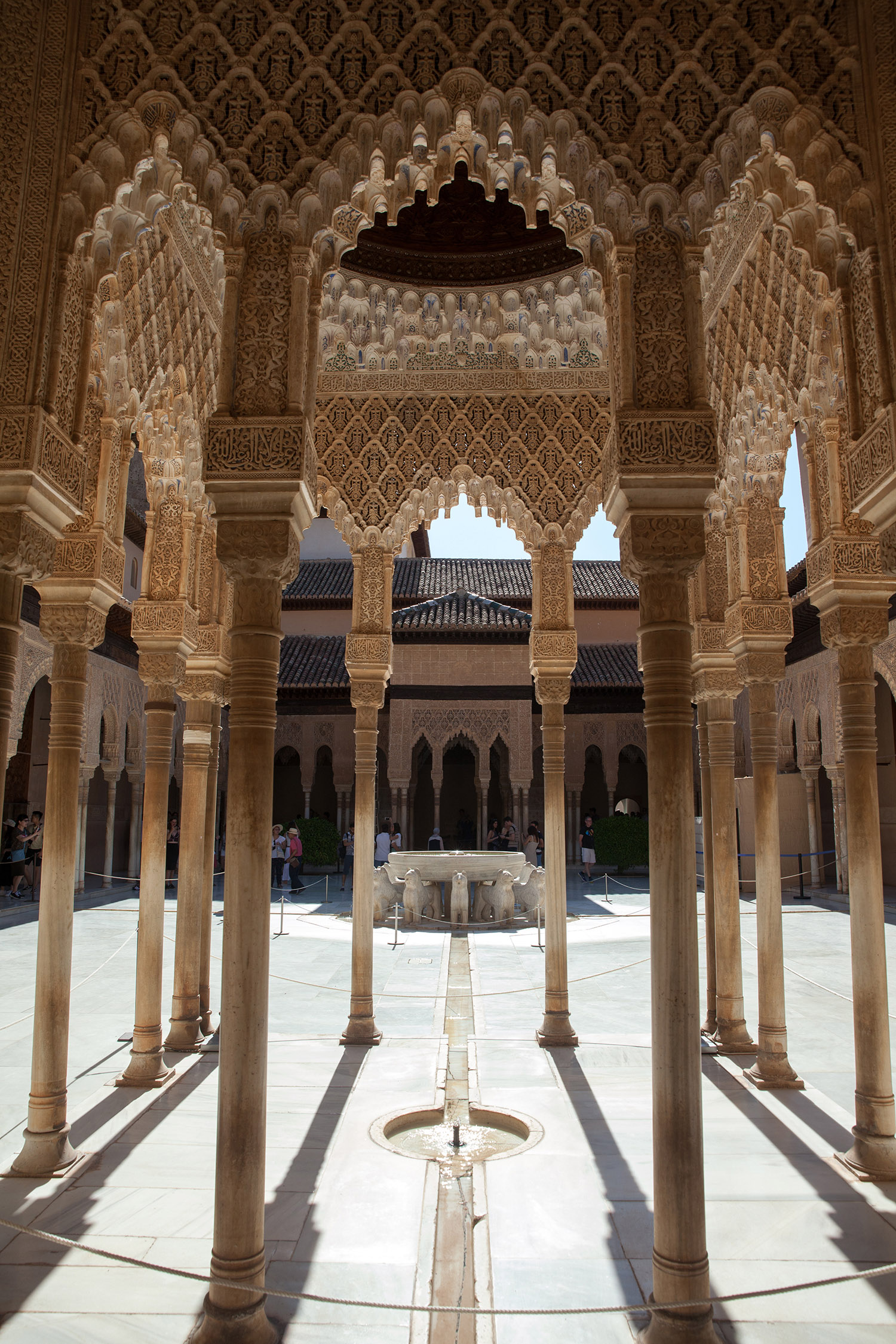 In 1821, an earthquake caused further damage to the complex. An extensive repair and rebuilding program was undertaken in 1828 and additional restoration and conservation work continued through the 21st century on the palace.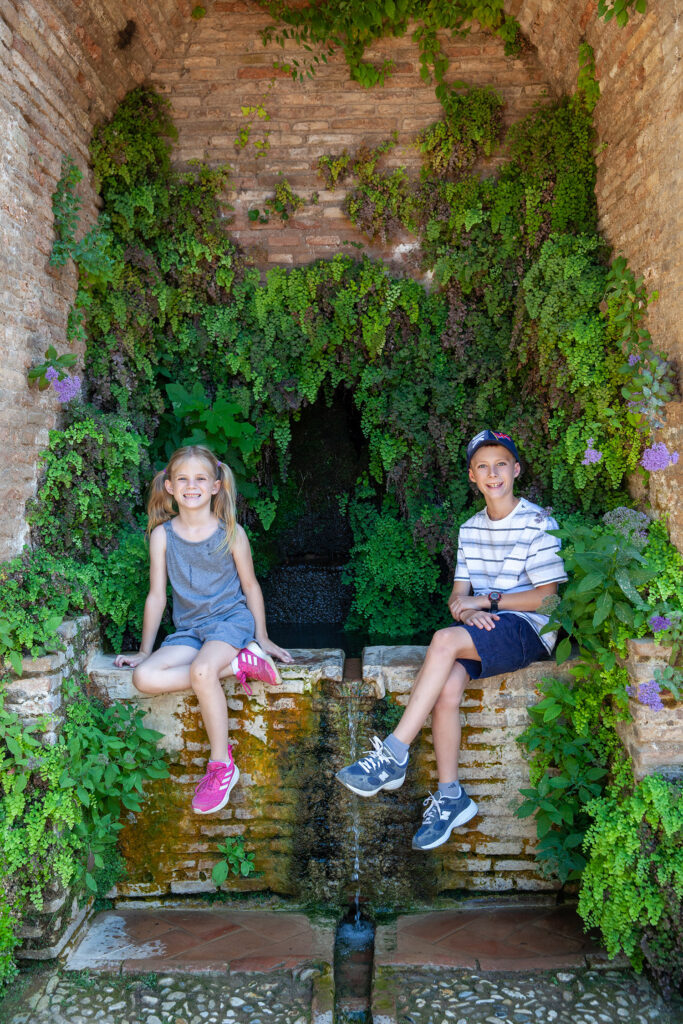 Today, the Alhambra serves as a living history lesson, boasting an incredible mix of Christian, Muslim, and Jewish architectural and cultural influences. As you walk through the fortress-palace, you'll notice decayed walls damaged by earthquakes, Napoleon's attacks on Spain, and the passage of time.
Disclosure: Burbs2Abroad traveled to the above location as guests and was not compensated for this review. As always, our opinions are our own.)
Time of Year Visited: June 2019.