Belfast With A View :: Titanic Quarter Vacation Rental Review
Our friends and family know that we love to stay in vacation rentals when traveling with the kids. It has allowed us the comforts of home with countless advantages including: cooking our own meals, free Wi-Fi, laundry facilities, immersing ourselves in local experiences, and most importantly being cost-effective.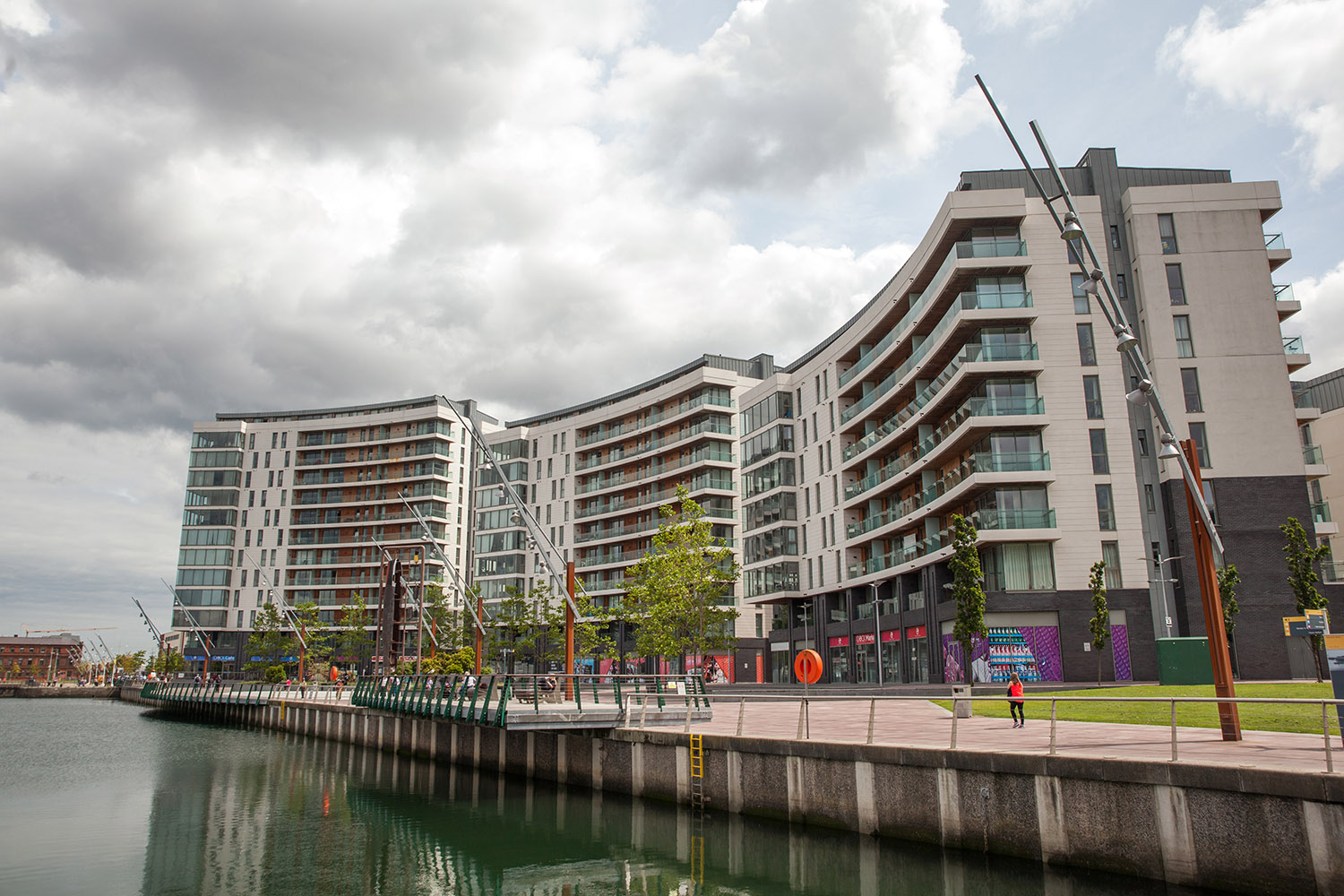 Since our love for vacation rentals has grown over the years we have used all of the popular short-term rentals companies such as Airbnb, HomeAway, and booking.com. But sometimes a vacation rental deserves its own post, and this is one of the them!
---
LOCATION
The Arc, Queens Road, Belfast, BT3 9FD, United Kingdom
The Titanic Quarter in Belfast is one of the world's largest urban-waterfront regeneration projects. Based on Queen's Island, the Titanic Quarter has links to the history of the city stretching all the way back to the nineteenth century. An extensive area of the island formed part of Harland and Wolff's shipyard at a time when Belfast was a world center of maritime trade, shipbuilding, and commerce. Two centuries later, the island had a rebirth and currently comprised of historic maritime landmarks, film studios, education facilities, luxury apartments, a riverside entertainment district, and the world's largest Titanic-themed attraction.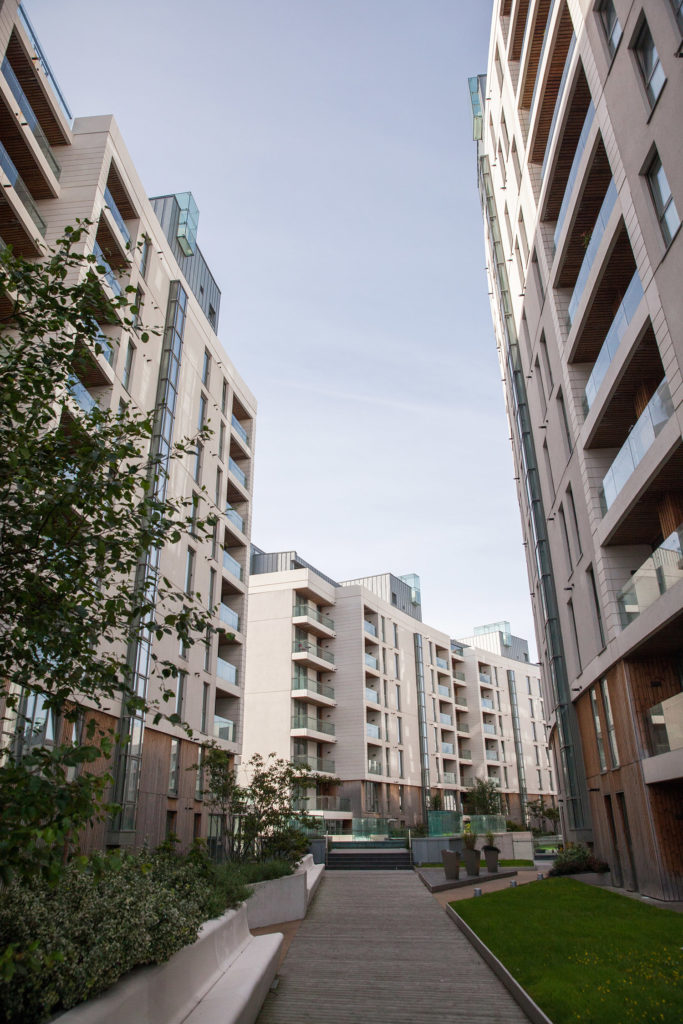 ---
THE Apartment
With a modern waterfront setting, our luxury 2-bedroom apartment had everything we needed for our 3-night stay. The accommodations included: two bedrooms (one with a king size bed and en-suite bathroom), hardwood floors and high ceilings, contemporary furnishings, fully equipped kitchen, living room and dining area with flatscreen TV and DVD player, free wi-fi, laundry facilities, fully stocked linens, and underground parking.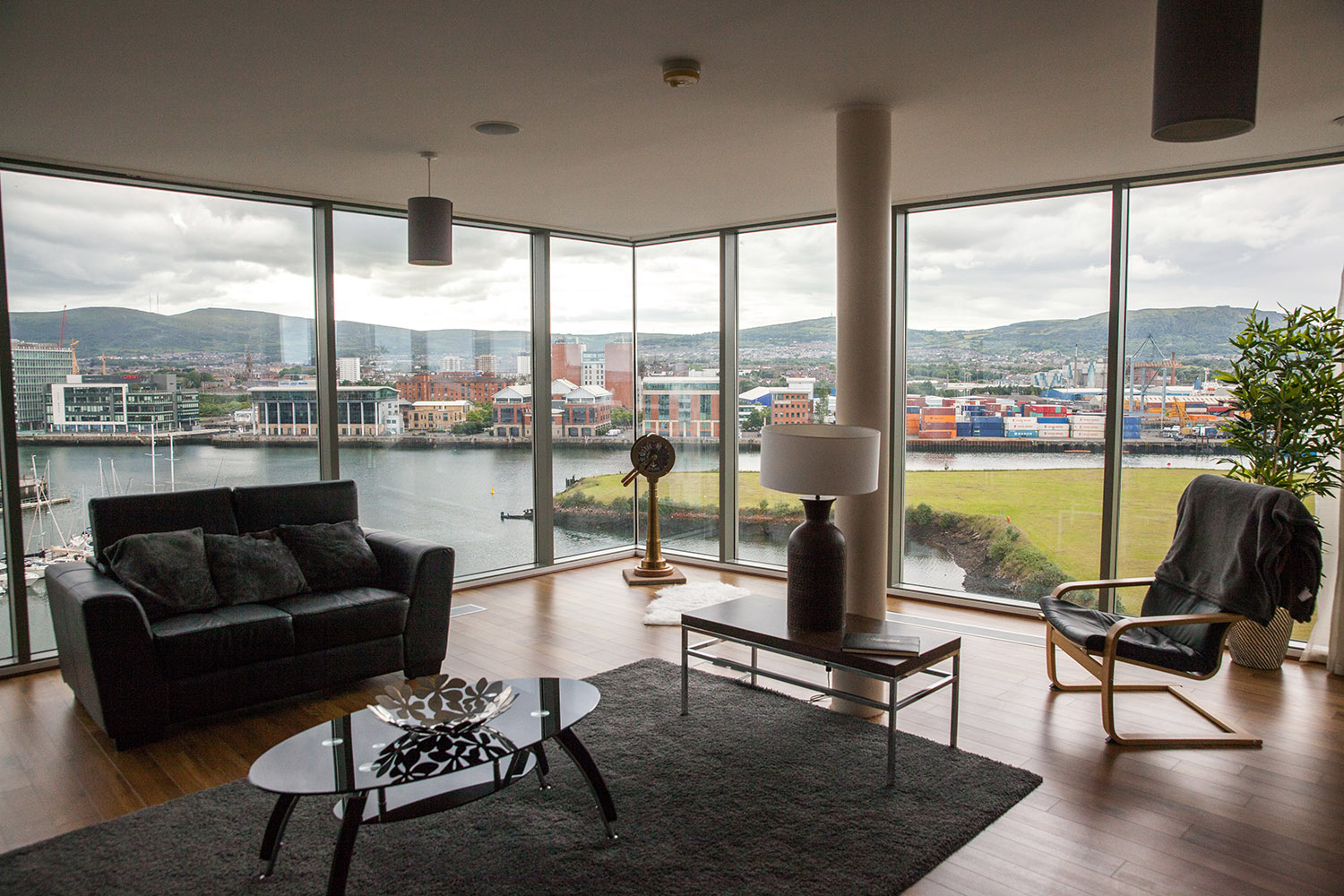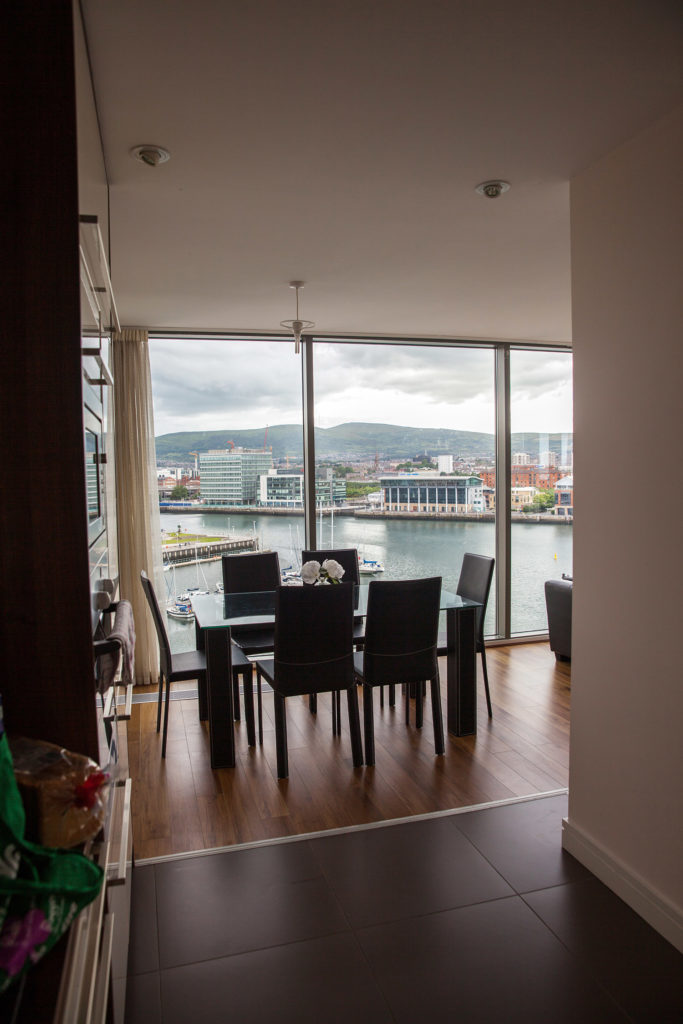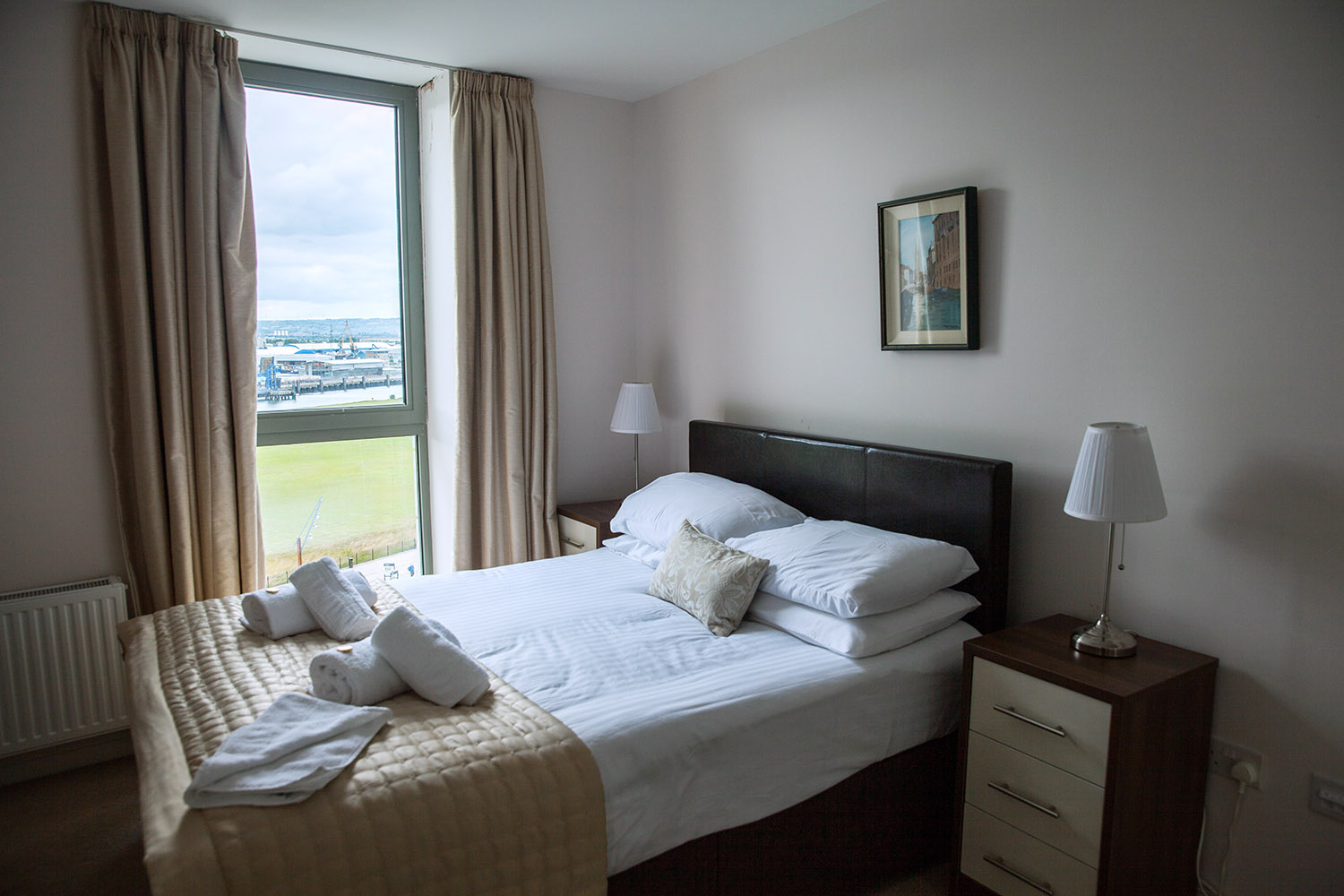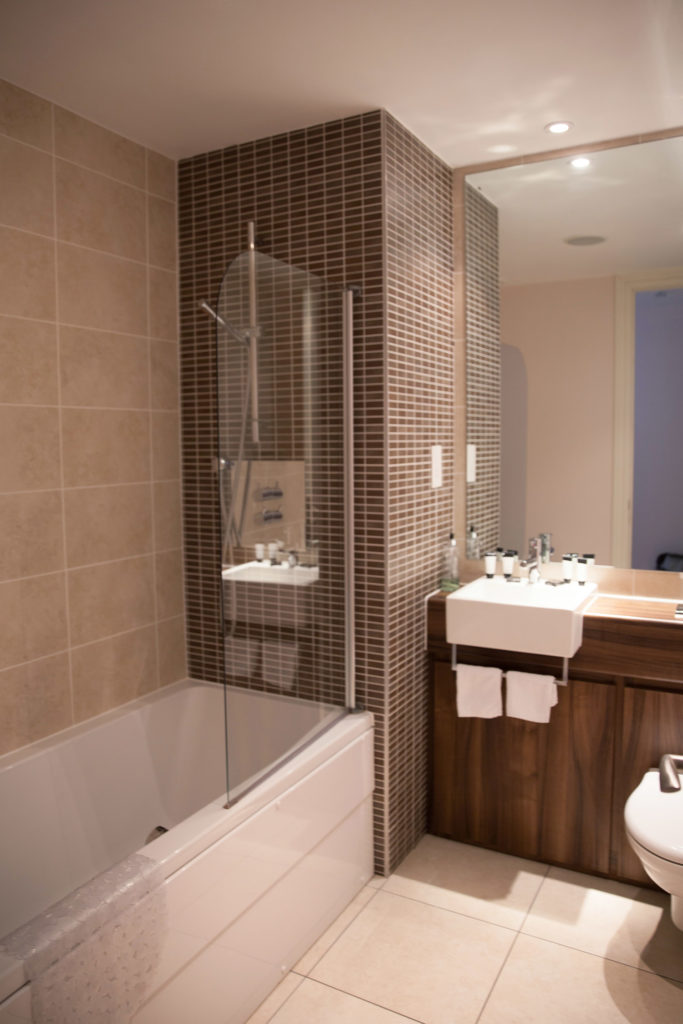 If we weren't dining in the apartment, we wandered downstairs to the local cafes and shops.
The apartment was on the door step of the famous Titanic Museum and roughly a 15 minute walk to the City Hall, Victoria Square, Cathedral Quarter and the numerous leading shops, restaurants, bars and amenities throughout Belfast city center.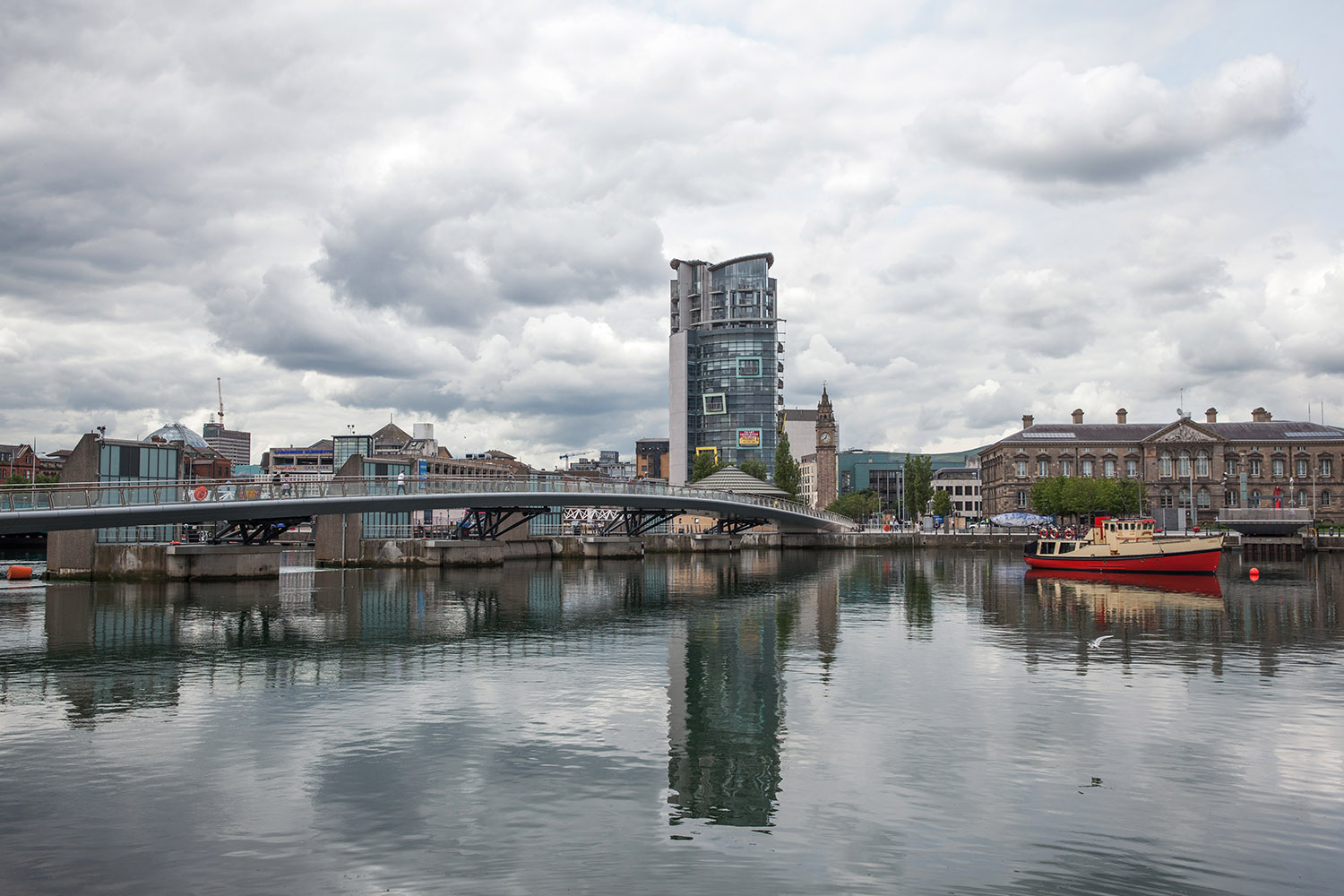 ---
Views
An entire section is needed for the amazing views from this property. And there isn't much to elaborate on since a picture is worth a thousand words.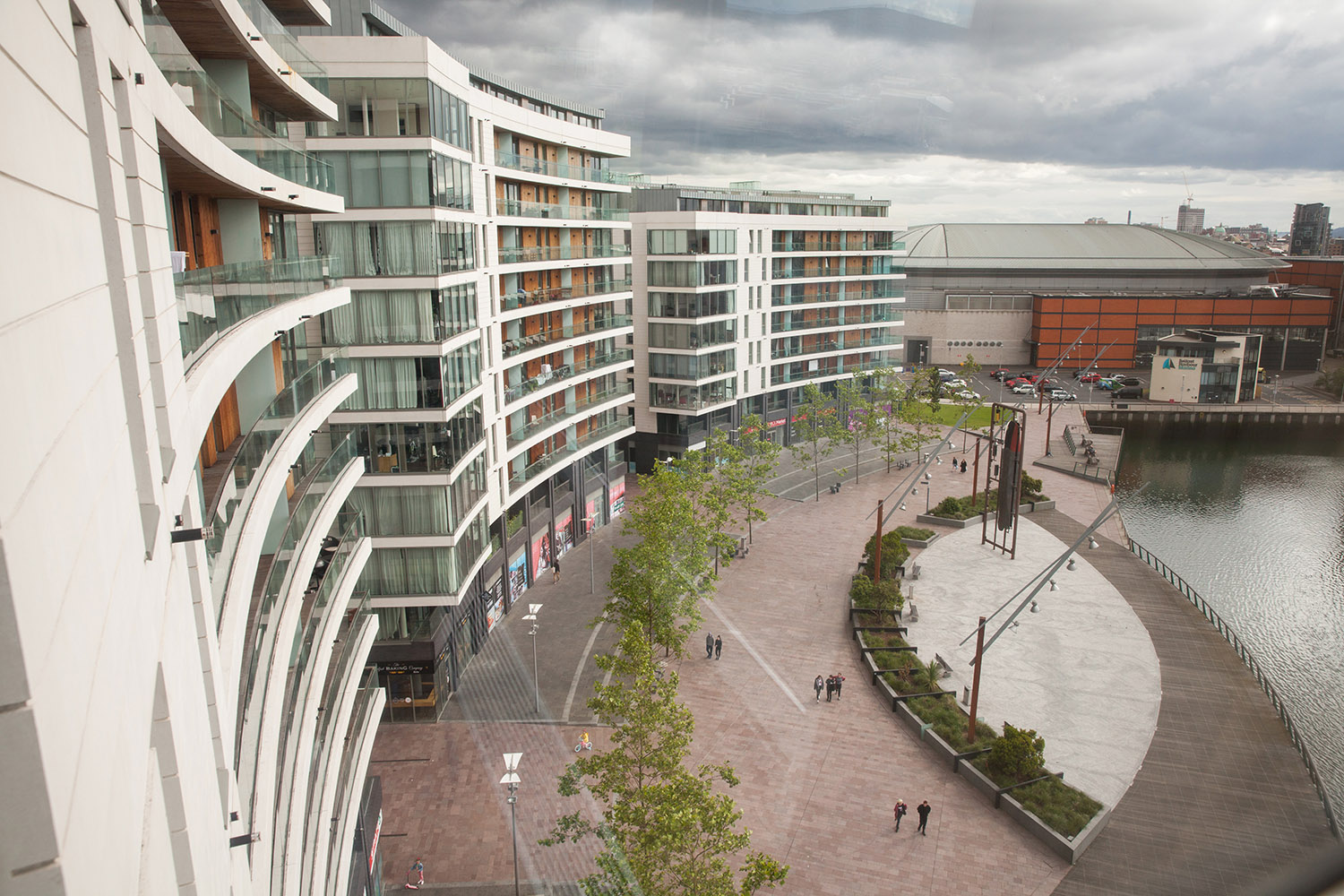 ---
WHAT TO DO NEARBY
Titanic Museum – Titanic Belfast is the world's largest RMS Titanic visitor attraction, comprising nine interpretive and interactive galleries focused on the short history of the famous ship. Its exhibits filled six floors and included interactive discovery zones, full-scale reconstructions with special effects, and real-life accounts from survivors of the tragic wreck. Highlights also included the ocean exploration center, with live links to modern underwater explorations, and the luxurious Titanic banqueting hall.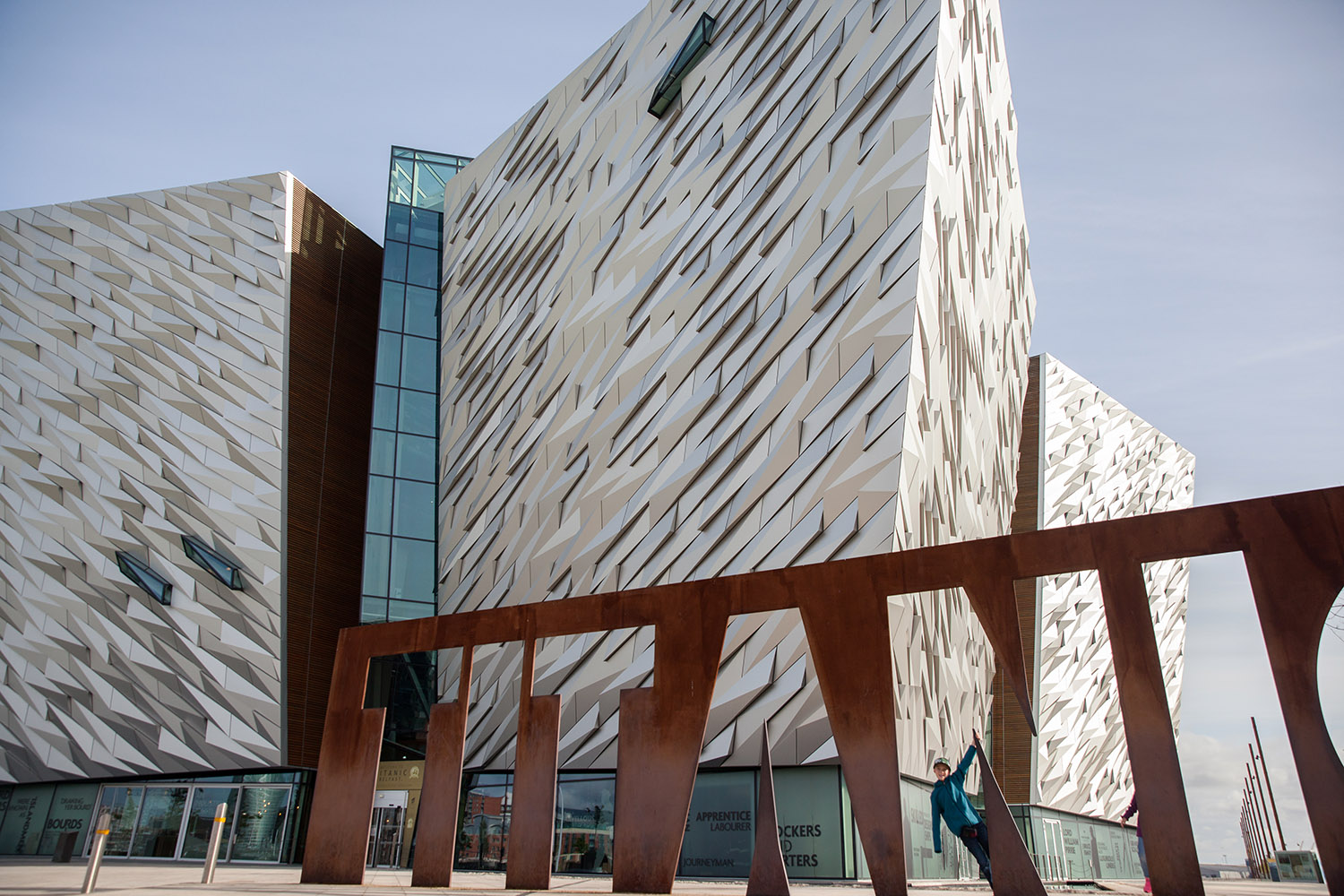 Belfast Peace Walls – The Belfast murals and peace walls are among the city's most significant historic sites and provided important background into Belfast's turbulent past.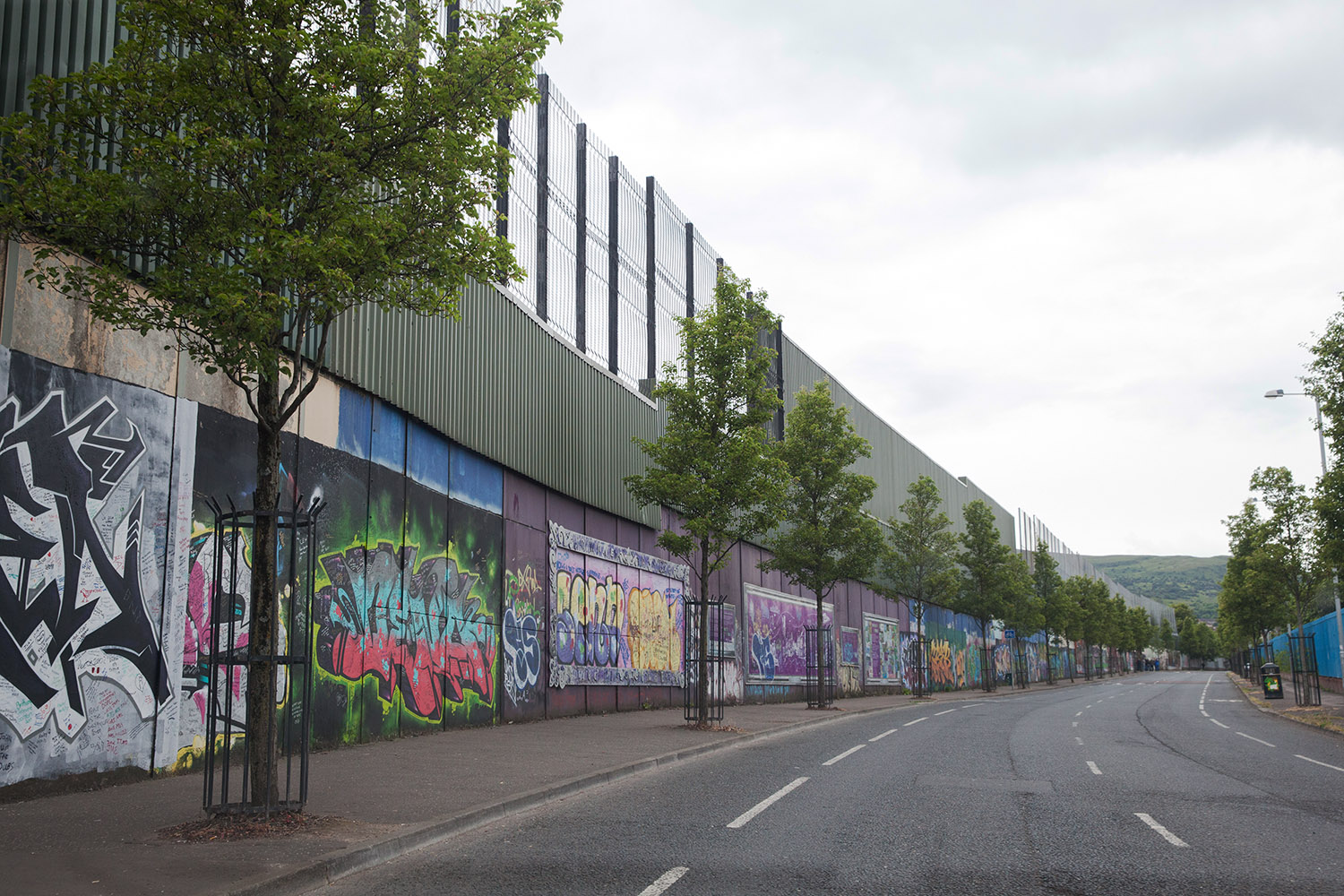 Belfast Castle Estate – The Scottish Baronial-style Belfast Castle stands high atop a promontory overlooking the city. It was built using the fast-diminishing funds of the third Marquess of Donegall, and the castle now serves as a restaurant, wedding reception site, and events venue.
---
This lovely apartment in the Titanic Quarter was the perfect base for families looking to explore Belfast.
---
If you are new to vacation rentals, read our post on Vacation Rentals for Beginners! If you are new to Booking.com, click here for $20 OFF YOUR FIRST BOOKING!
If you want to read more about our 3-week road trip through Ireland, read our post on Ireland Itineraries for Families!
(Disclosure: Burbs2Abroad traveled to the above location as guests and was not compensated for this review. We are just a HUGE fan of Booking.com. As always, our opinions are our own.) Time of Year Visited: June 2017