Costa Rica Family Adventure :: Hotel Condovac La Costa Review
When taking our kids abroad we have two main goals: first to introduce them into a new culture, and secondly to introduce them to a different way of living. And scouring the globe earlier this year for our summer vacation we came upon Costa Rica. We figured surely any kid would love the jungle as a playground, exotic wildlife, endless beaches lined by swaying palms, active volcanoes and rainforests to explore. To fulfill our quest, we hunted for a resort in Costa Rica that offered a good mix of adventure but also the option of lounging poolside with a fruity drink in hand (heck, we deserved it).
Location
Wedged between two oceans, Costa Rica actually means "rich coast" and was named by the Spanish conquistadors during their first visit. The beach town of Playa Hermosa, in Guanacaste Province, particular peeked our interest due to the intimate small-town feel, access to town amenities and gentle surf for our little swimmers.
Ultimately we decided upon Condovac La Costa Club & Hotel. Condovac offered the ideal beachside setting with bluff views of the scenic beauty — I nearly booked this hotel on its elevated panoramic view solely, but it also helped that the resort was a mere 20 minutes from the Liberia Airport.
Condovac is primarily a timeshare resort catering to Costa Ricans, but also offers villas to rent at a hotel rate complete with kitchens and dining areas. We booked as the later, and took full advantage of the daily free breakfast built into the rate.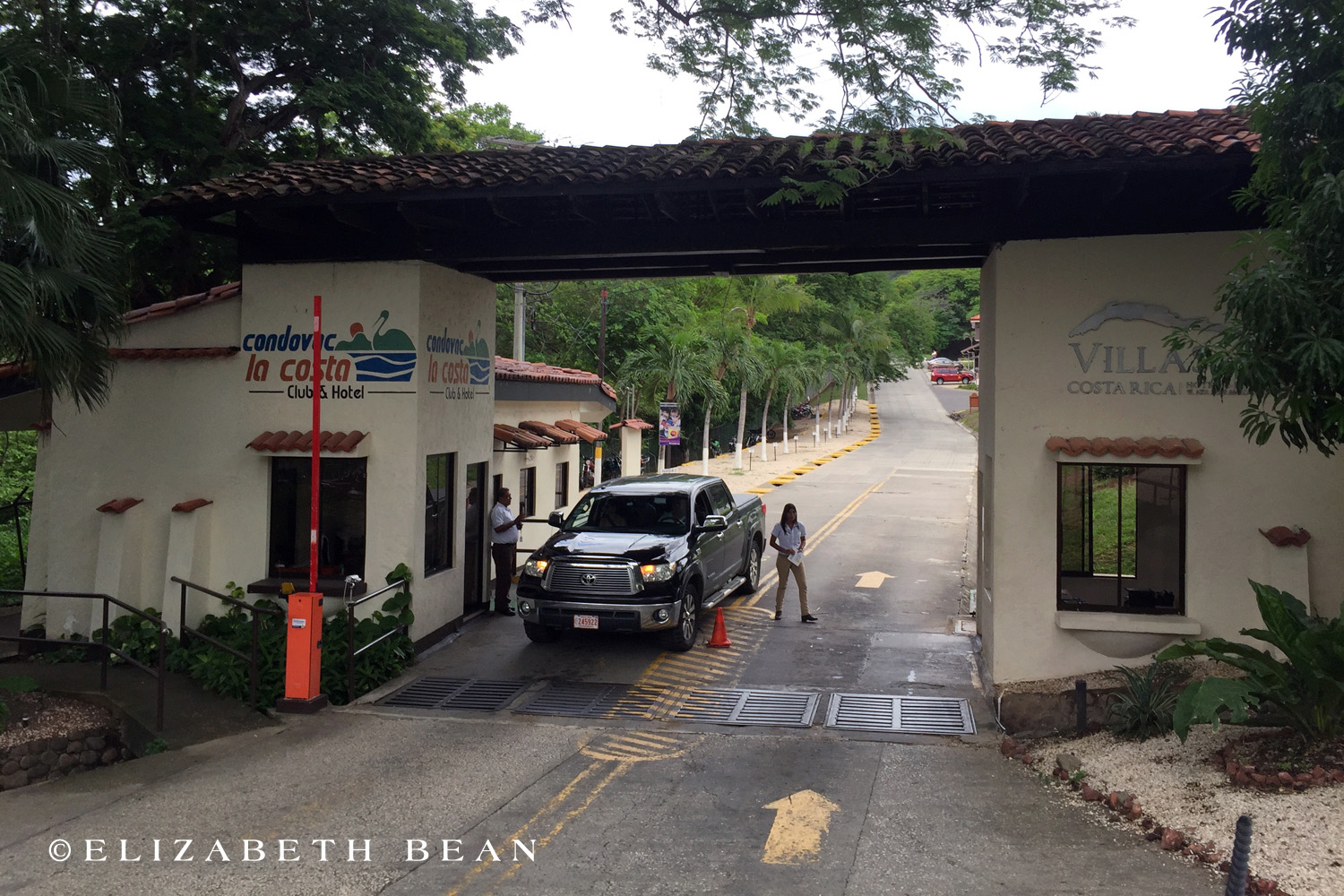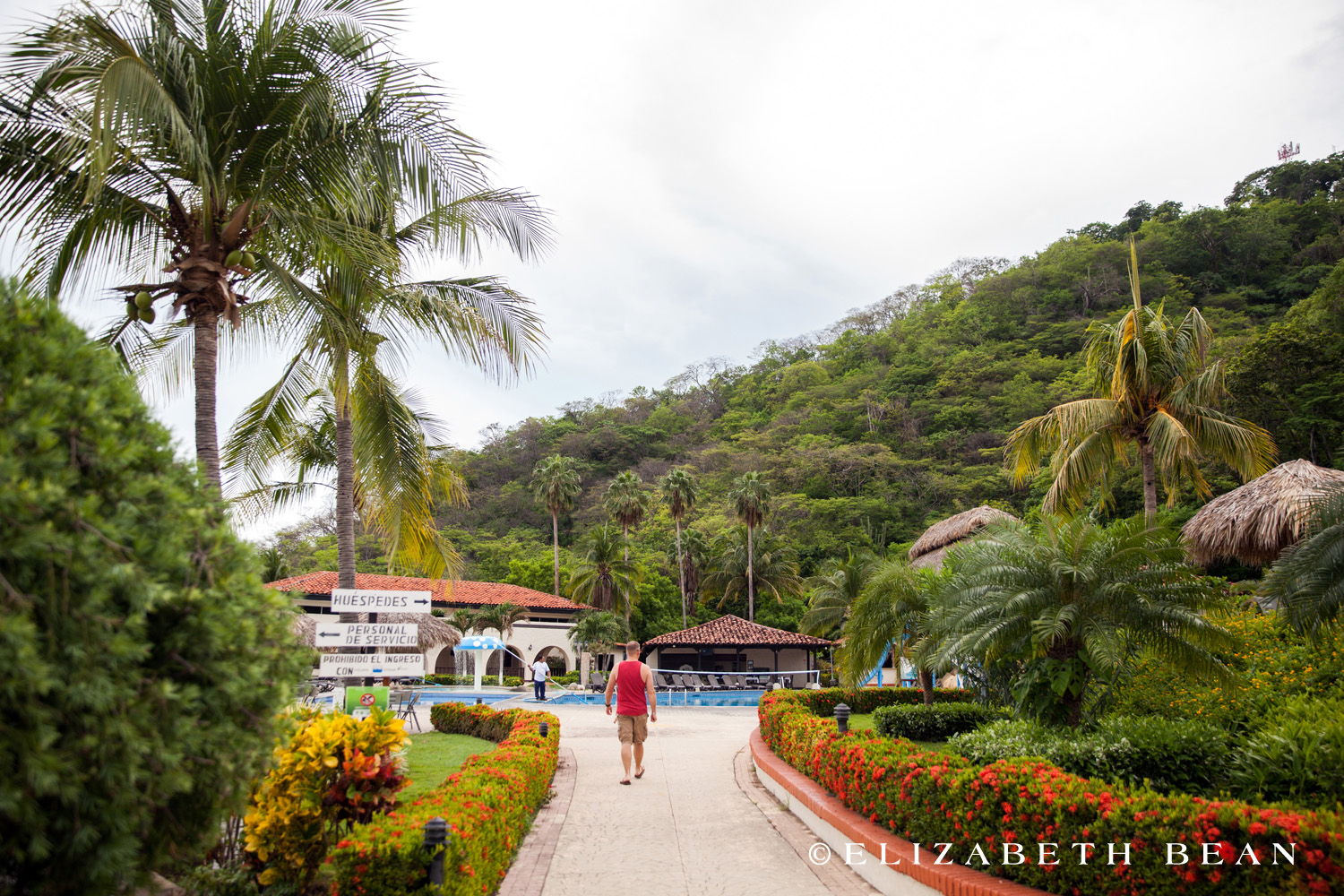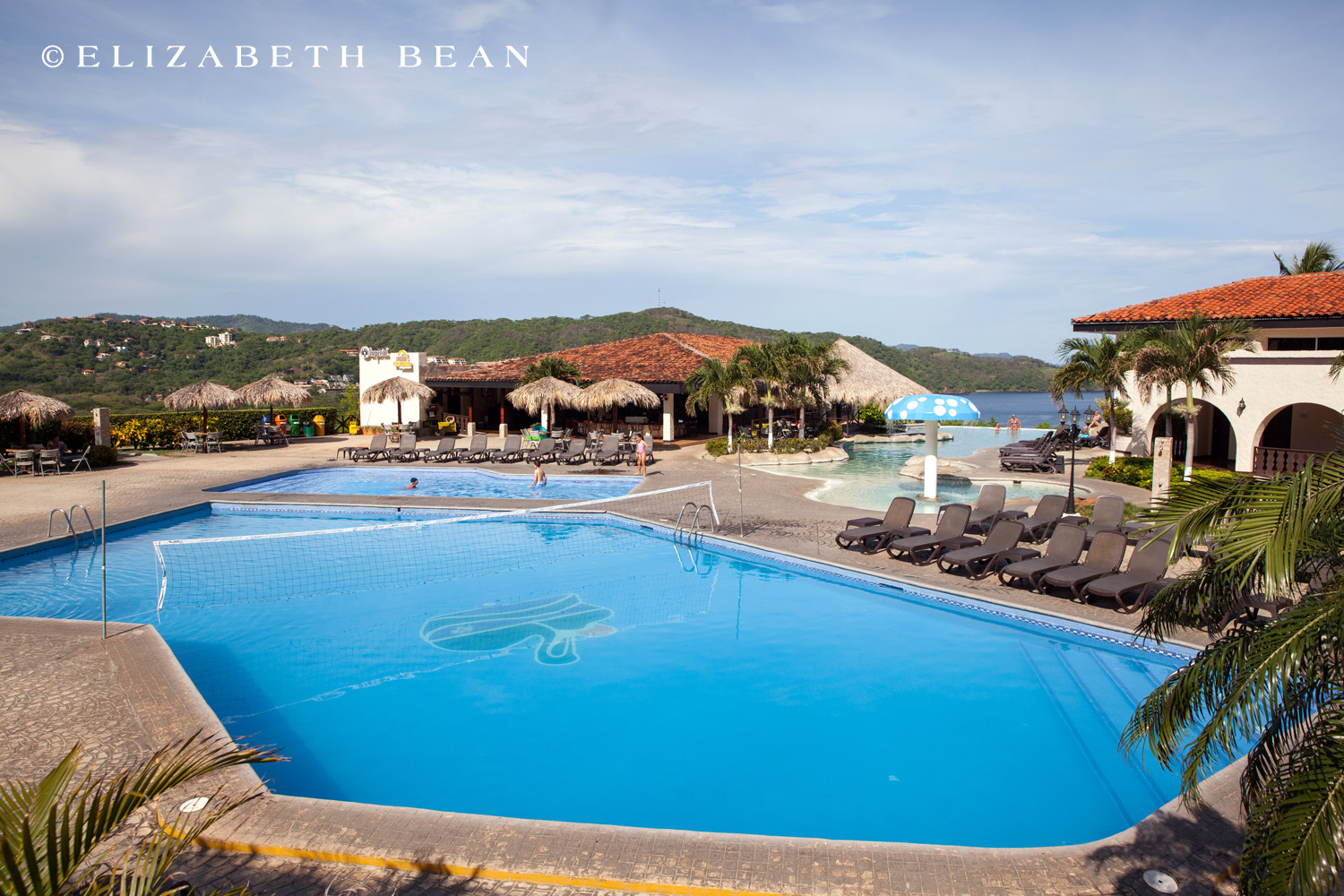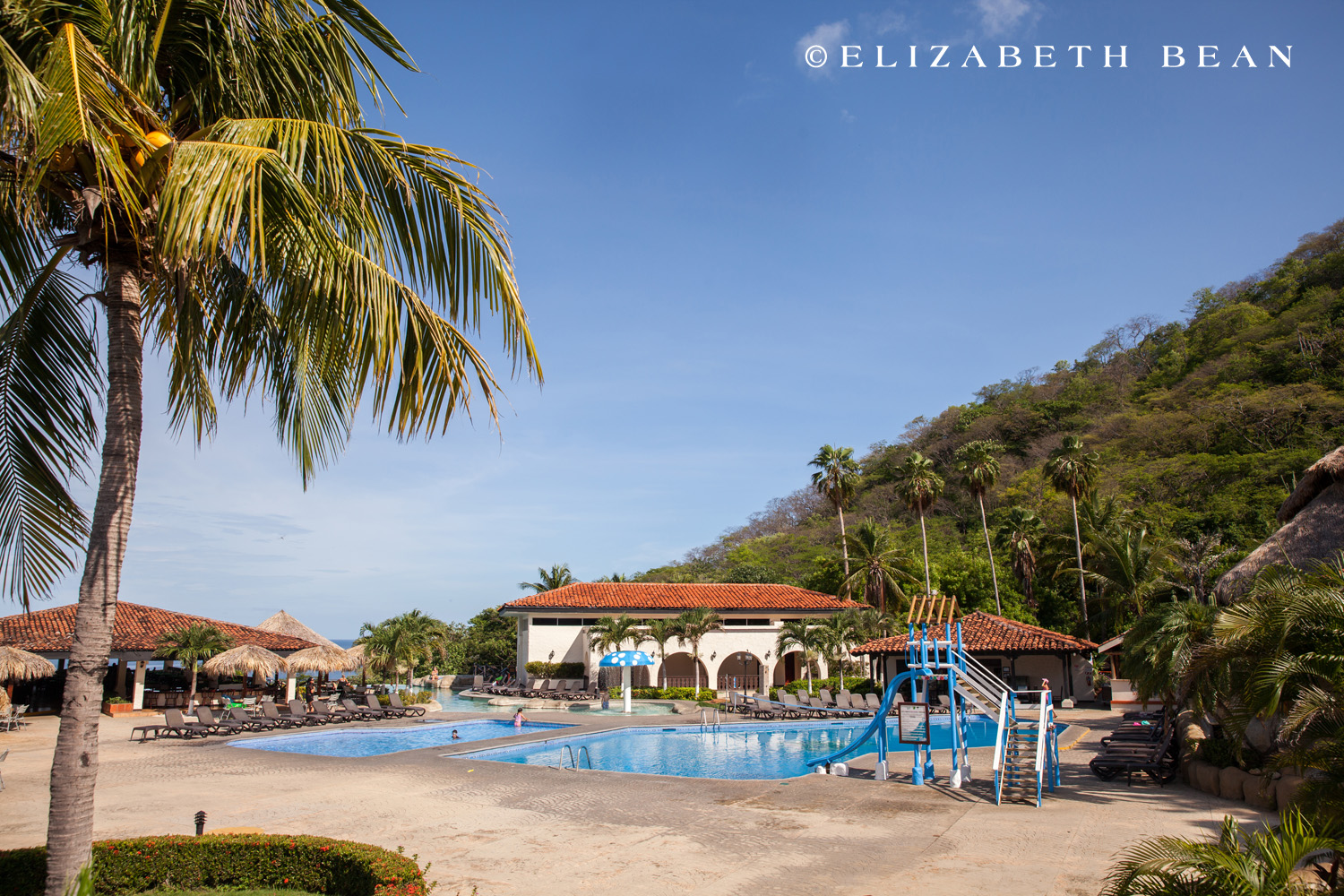 Rooms
While the grounds are breathtakingly beautiful and well maintained, our only complaint was the room could use a little more love. It was obvious to us the resort was an older property. Our villa (located in the 500s near the beach) was spacious — yet dark.
The kitchen was well-equipped for the most part, but the overall feel of the villa and its decor was very dated.
We did keep in mind that Condovac La Costa is a mid-range hotel (which was our budget for the trip) so we weren't expecting the luxuries of a five-star hotel, but with a little interior renovation this hotel would be fabulous.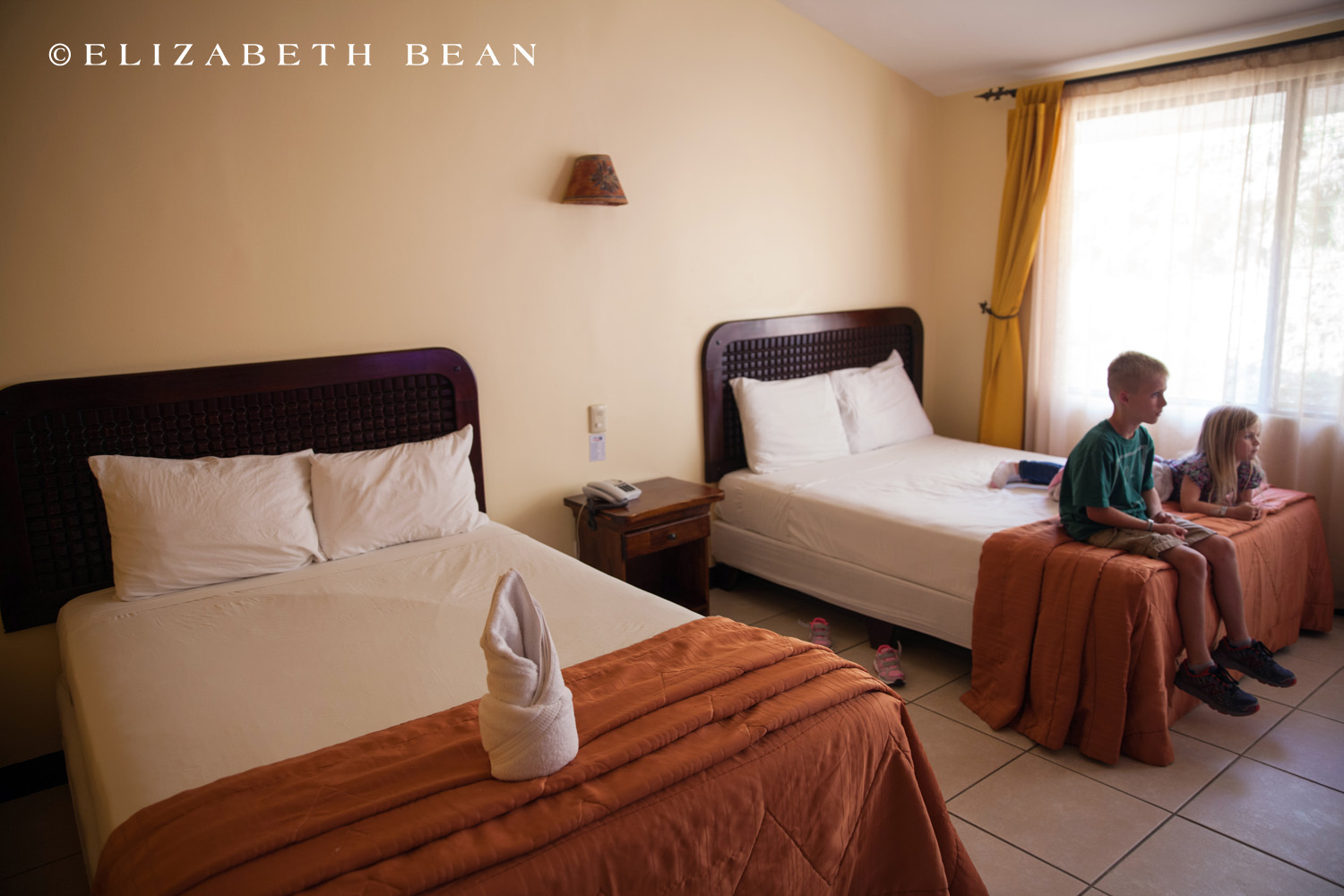 Pools
In between our excursions, we split our time between the beach and pool catching some Central American rays.
There were three pools on the grounds, all located next to each other. One pool featured a beach entrance, infinity edge, kids play area and wet bar.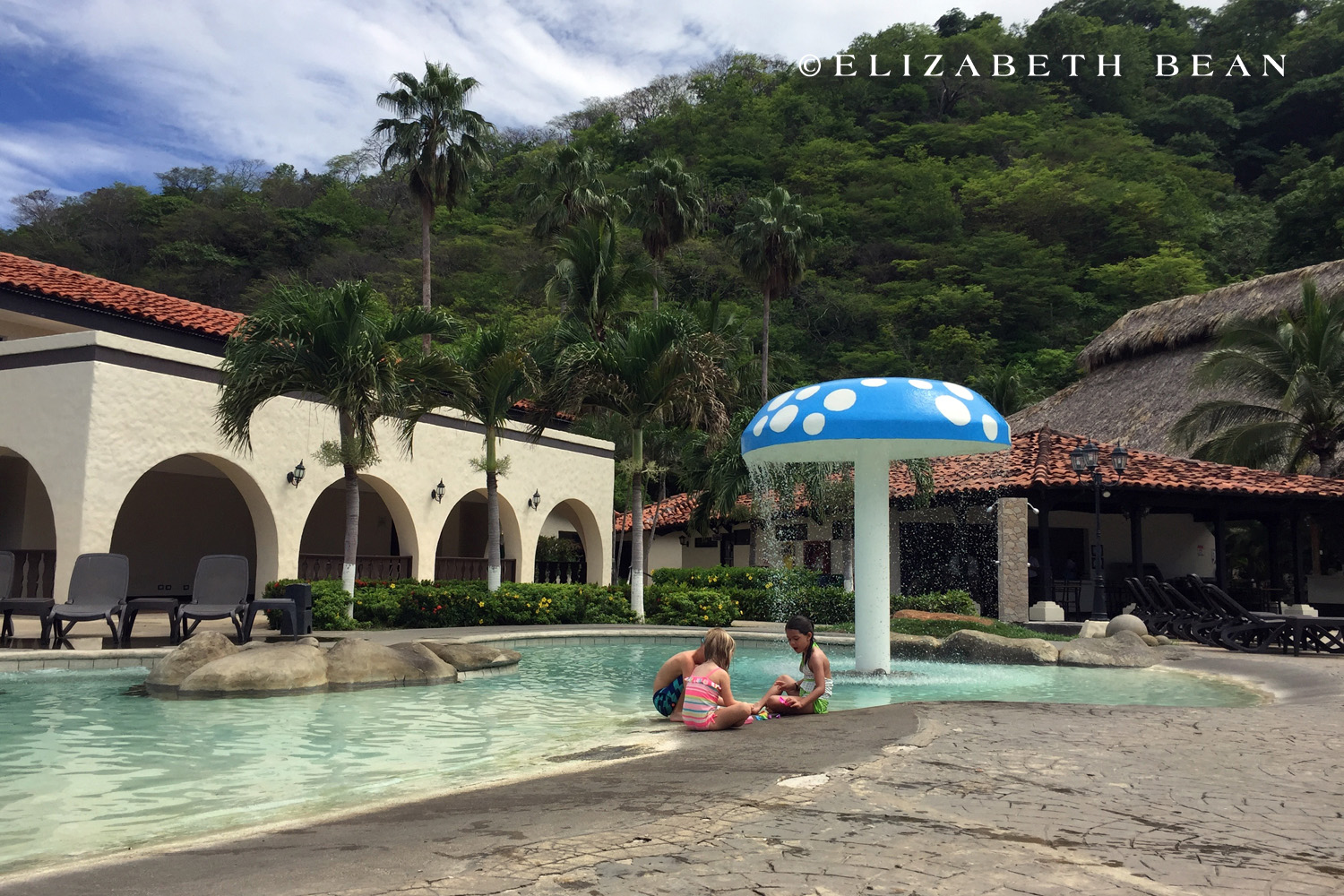 While the other full size pool had a water volleyball net and a slide, and the kids pool was large in size, but only three feet deep — perfect for the little ones' enjoyment.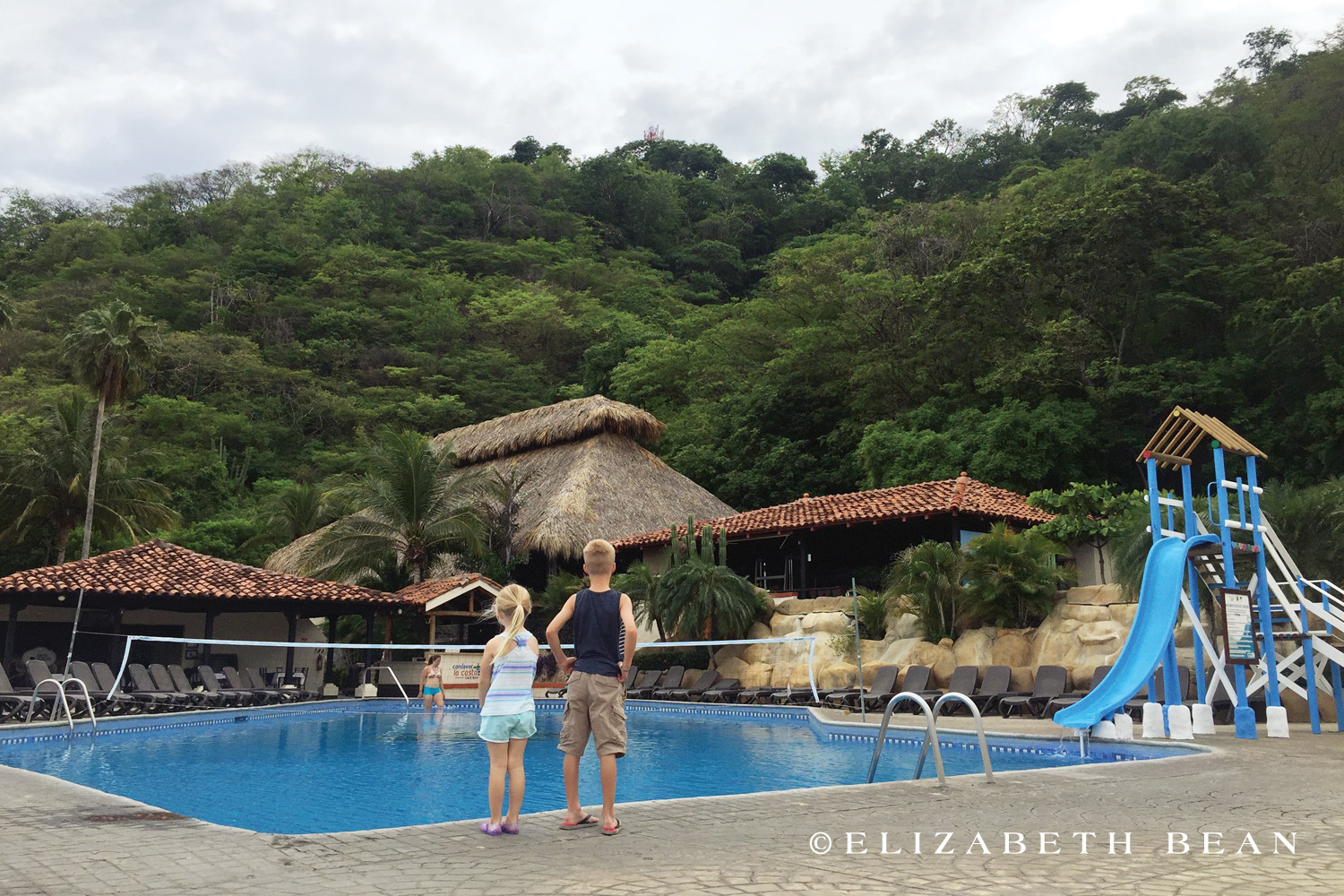 Restaurant
Like I mentioned before, the view from the top of the resort was spectacular and the onsite restaurant took full advantage of 180 degree vista. We loved our quiet mornings enjoying breakfast to the sounds of howler monkeys while taking in the view. And come evening, we dined to breathtaking sunsets. We secretly hoped Jacqueline was working our table each day. She really hit it off with our kids, but the entire staff was very attentive and friendly.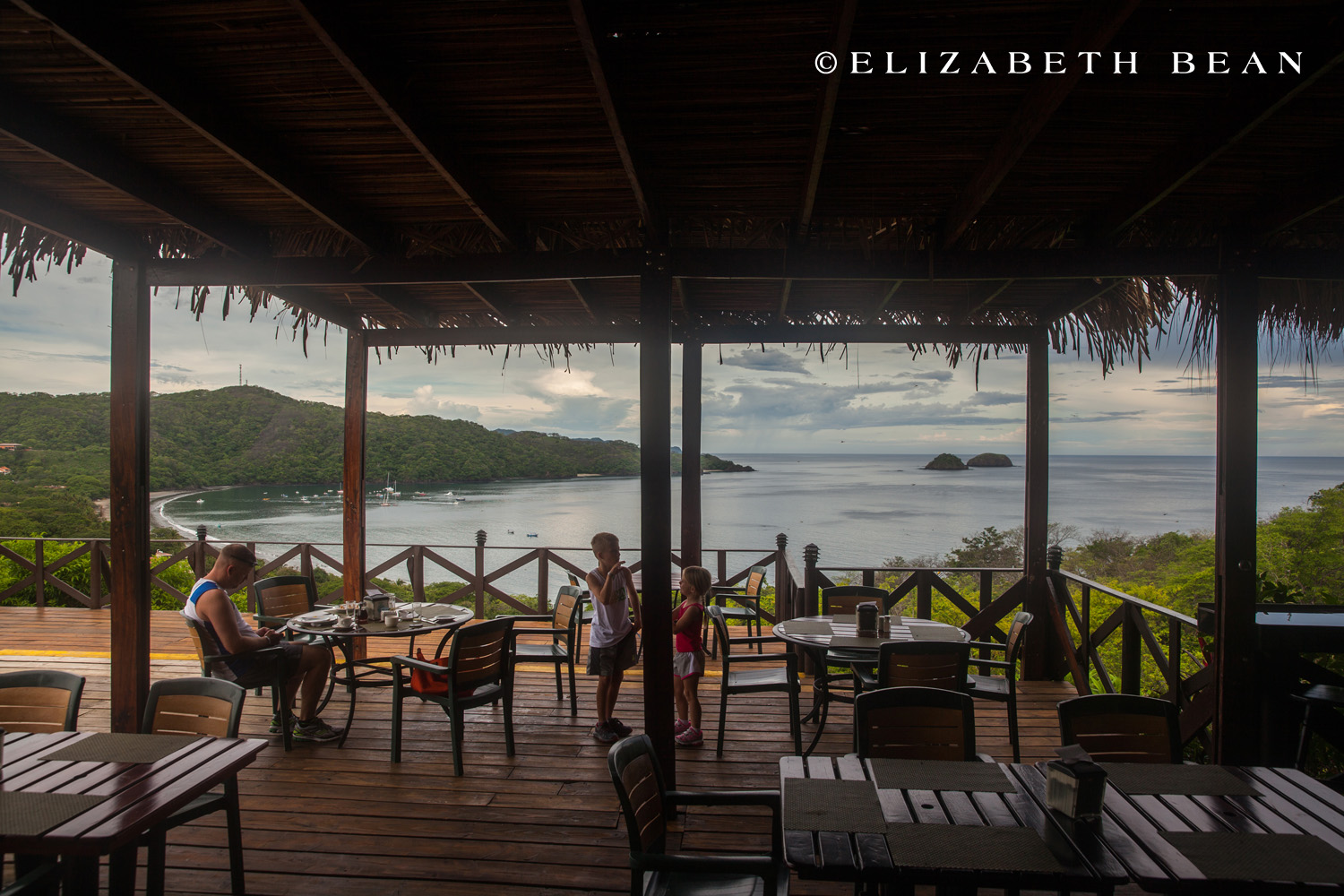 Many online reviews mentioned the food being expensive in Costa Rica. But hailing from Los Angeles, we felt the pricing was rather reasonable — and the food was great! Staying at Condovac afforded us the option of preparing meals in our villa for our picky eaters (this is an entirely different topic and requires a separate post, alas) and we would then head up the hill for our own relaxing meal under the stars.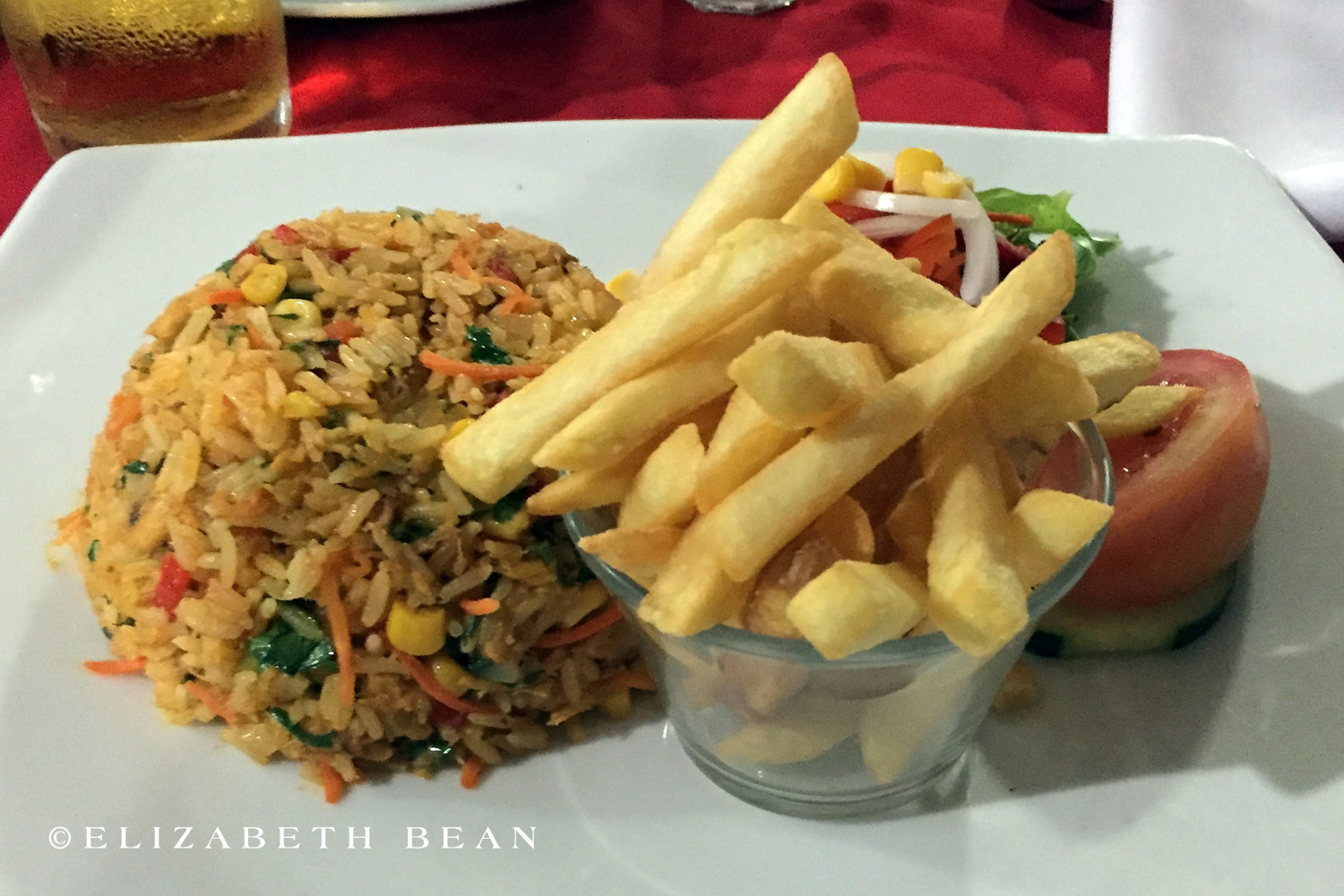 Activities
We found out a few days into our stay the resort offered a FREE supervised kids' club. While the kids painted or played games at Kid's Club, Mommy and Daddy hit the wet bar or just enjoyed the afternoon kids-free. (Be forewarned, the announcements made for activities were primarily made in Spanish, which made for difficult translations). On top of Kid's Club, the property also had lots to keep our kids entertained throughout the day: pool and ping-pong tables, foosball, tennis courts and behind the resort was a beautiful hiking trail into the jungle.
With diverse vegetation and sweeping views of the bay, even small hikers could handle the steep slopes. But heed the arrow signs, we somehow managed to steer off the path and found ourselves lost — or I could stay that is when the real adventure begins.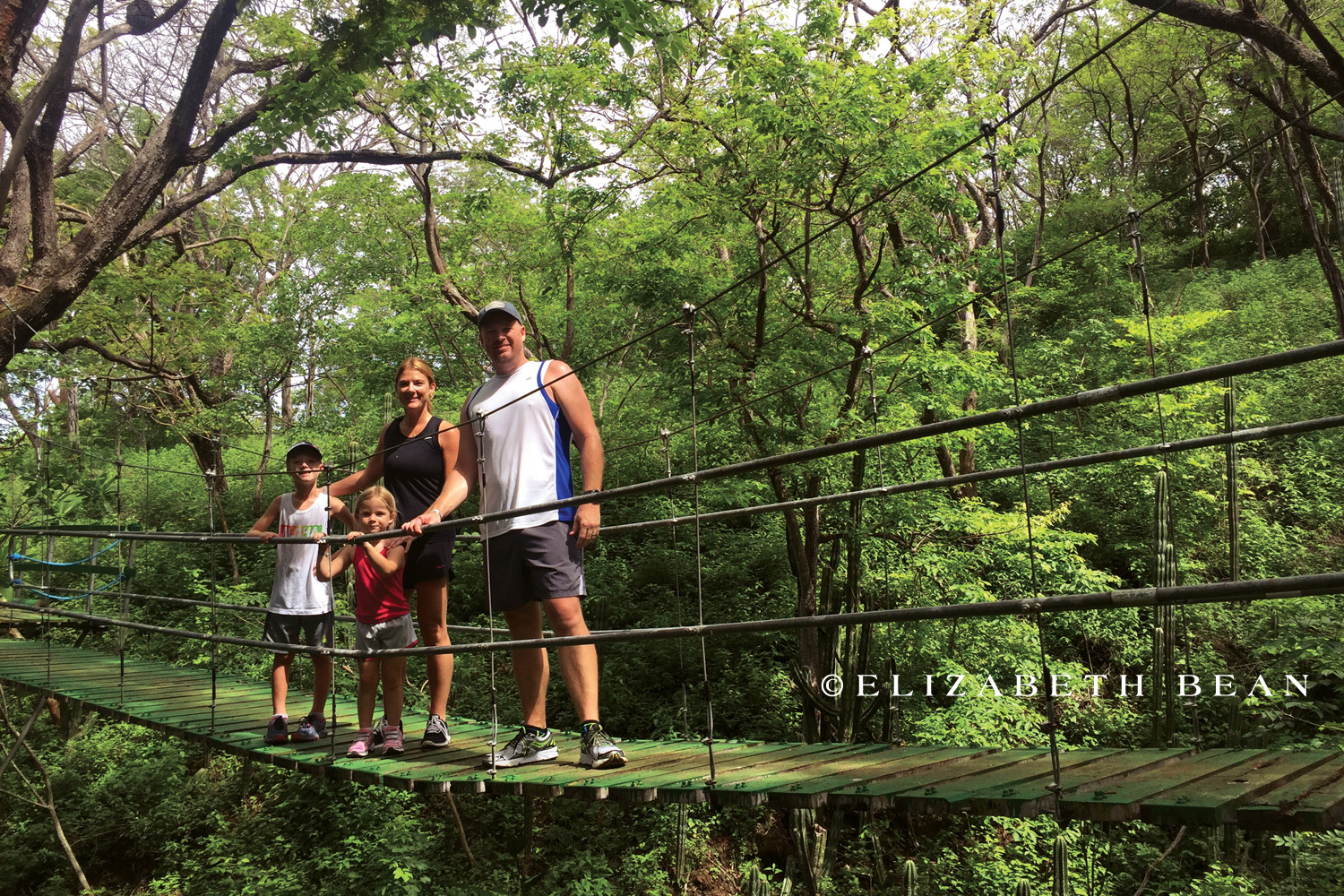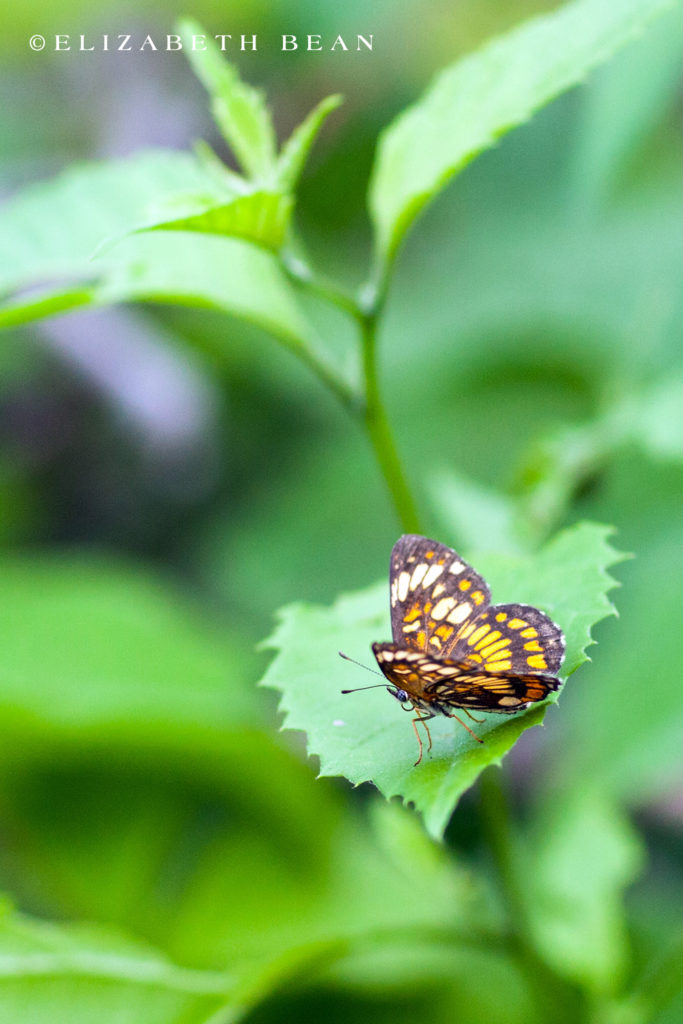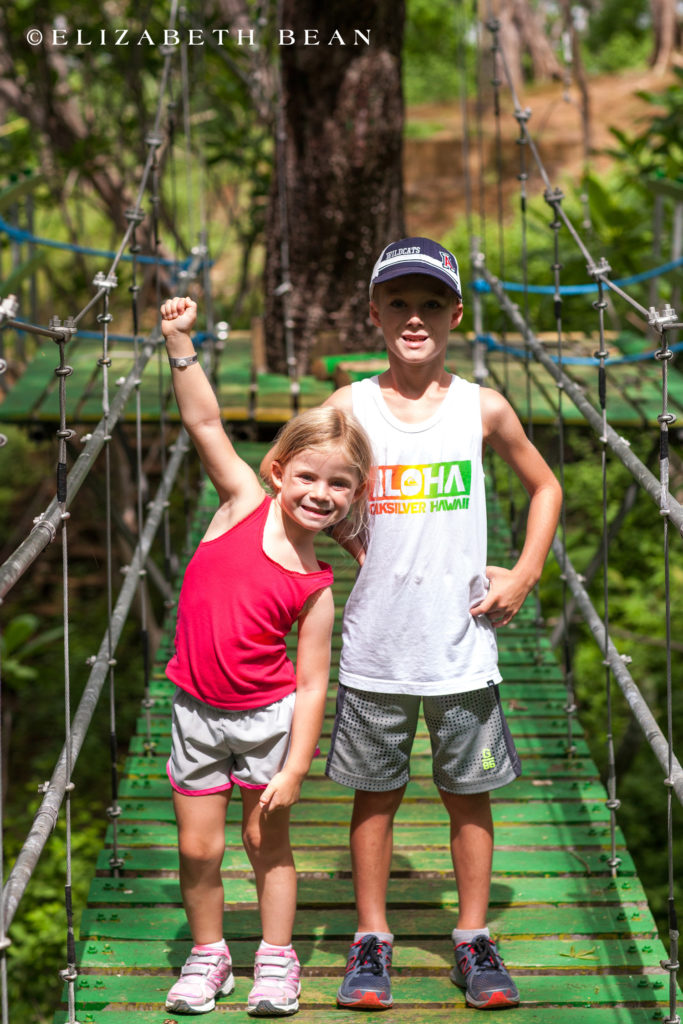 Evidently Michael Jackson is quite a hit in Costa Rica and Condovac holds a fantastic tribute show. Held on Saturday and Tuesdays nights on an outdoor covered stage — this is truly something not to be missed! It even looked like a few women in the audience were going to pass out from excitement — this was almost as good as the show!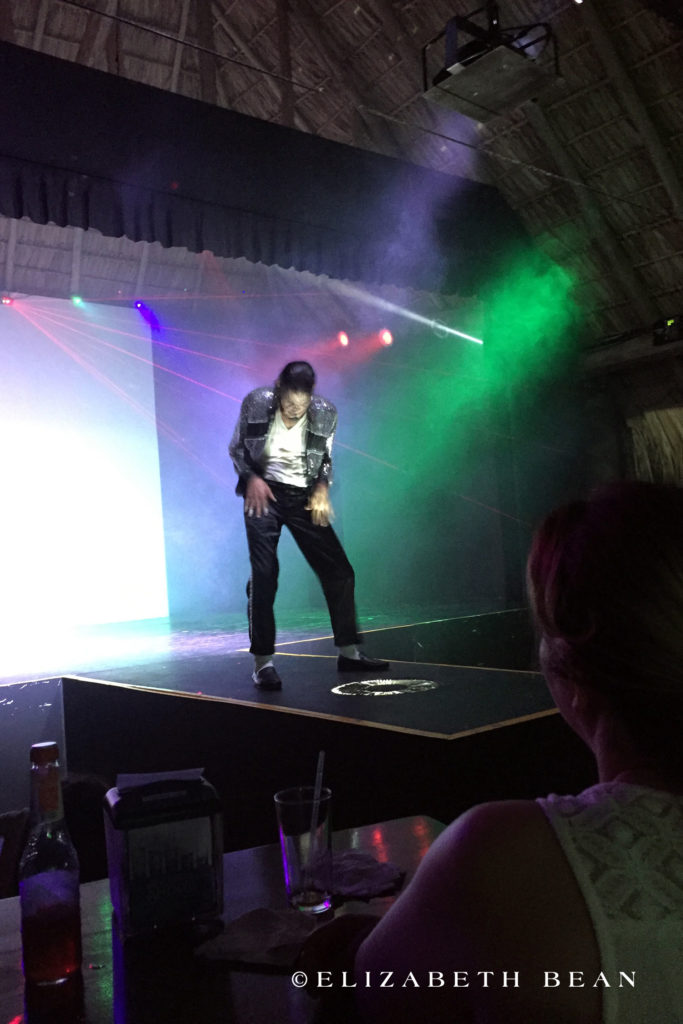 Shuttle
One point of contention with some of the hotel reviews was the STEEP hill to the restaurant and pool. While the main road and hill is steep, the resort has shuttles that runs roughly every 5-10 minutes from the top to the bottom and was a welcome break from the workout in the heat climbing to the top.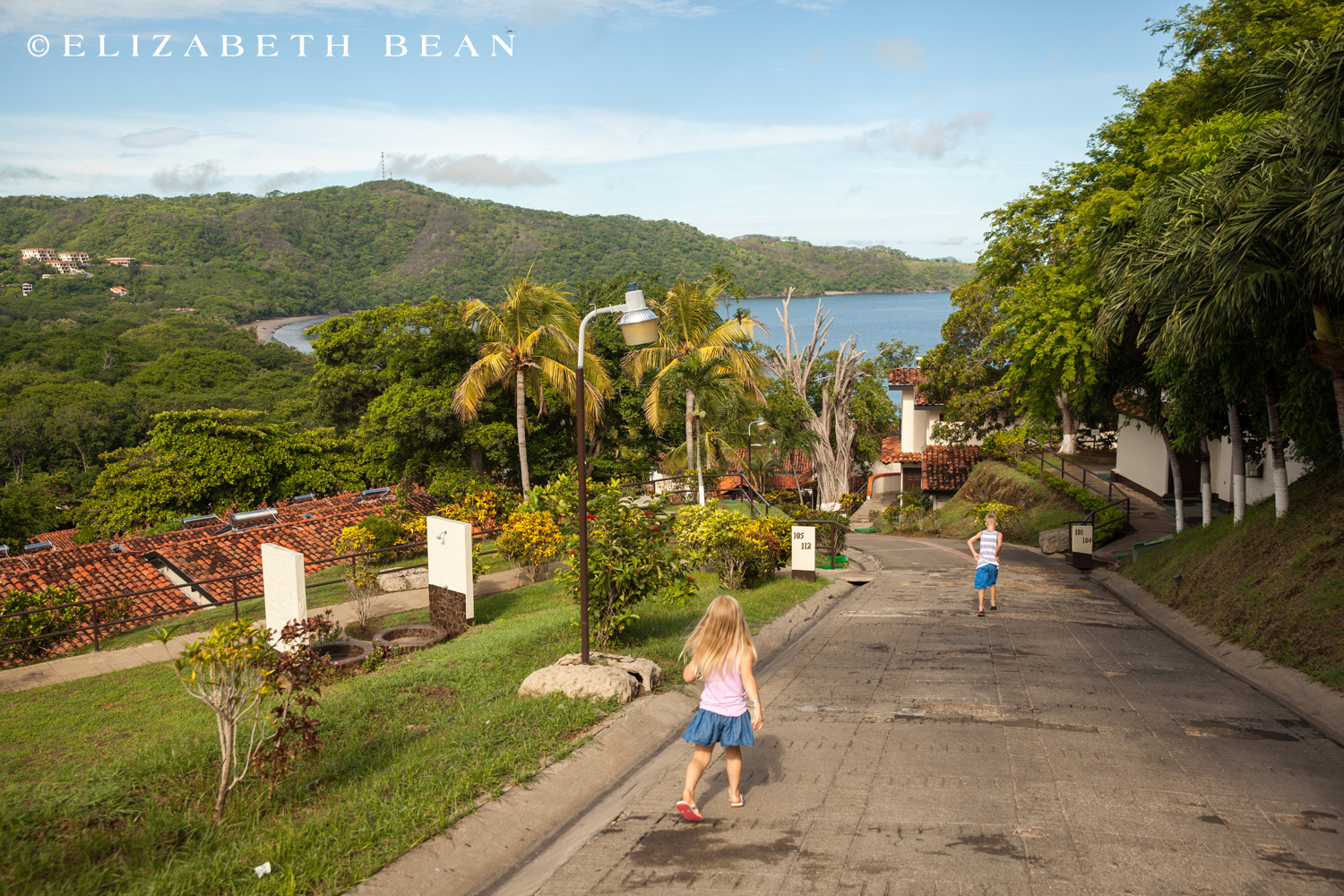 Markets
The resort has a small onsite mini-market featuring a few necessities. Although to make the most of the kitchen we had, we walked to a nearby full service market on several occasions to stock up on supplies.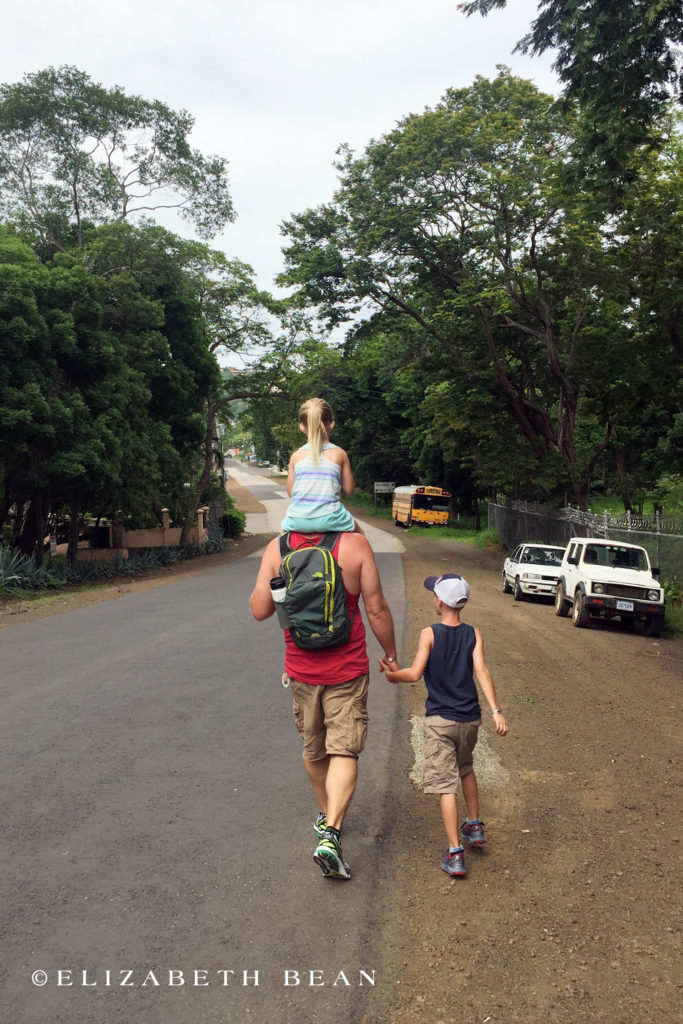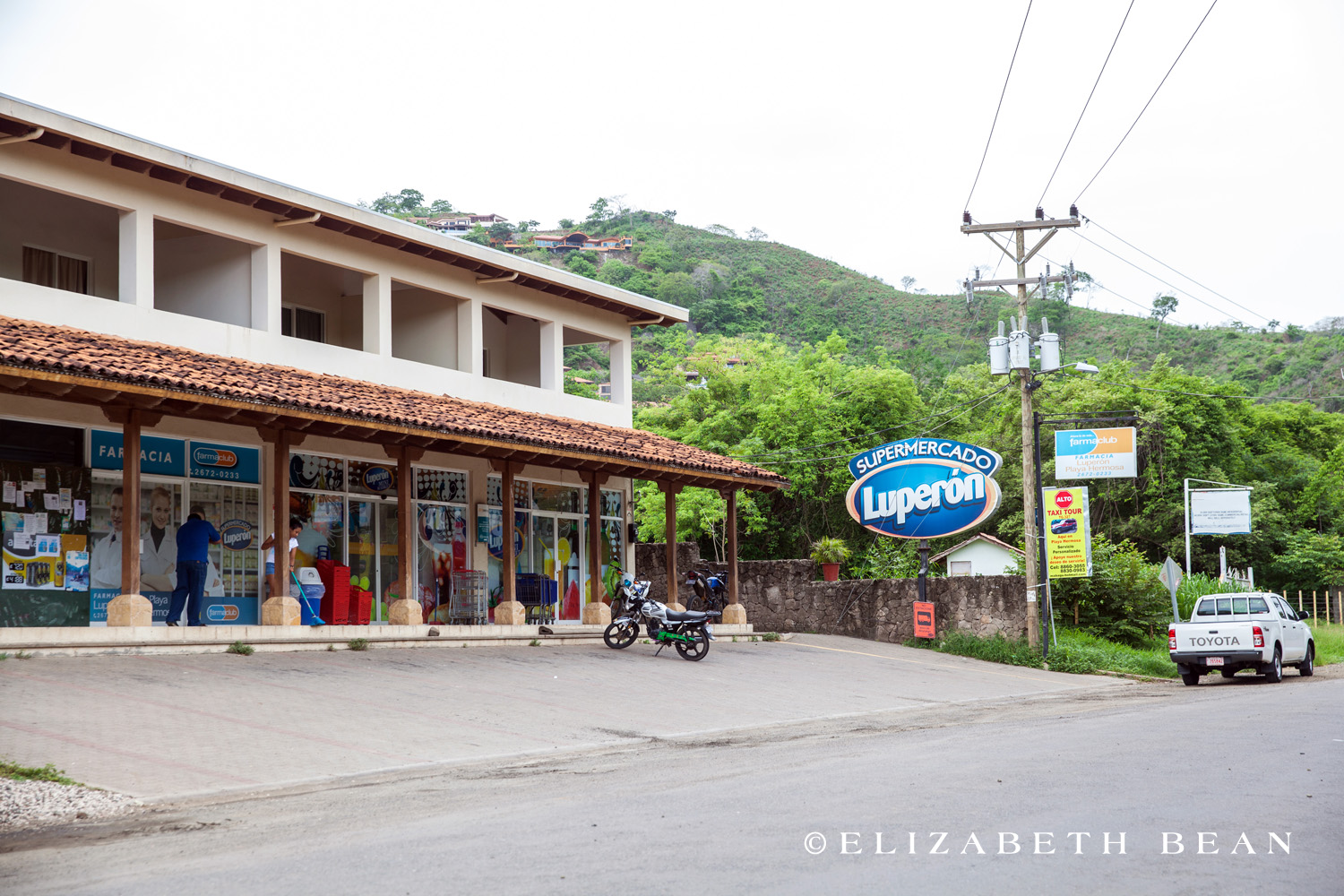 Playa Hermosa
Playa Hermosa (the English translation is "beautiful beach,") was a quiet beach town home to mostly beachside and hilltop condos or luxurious homes.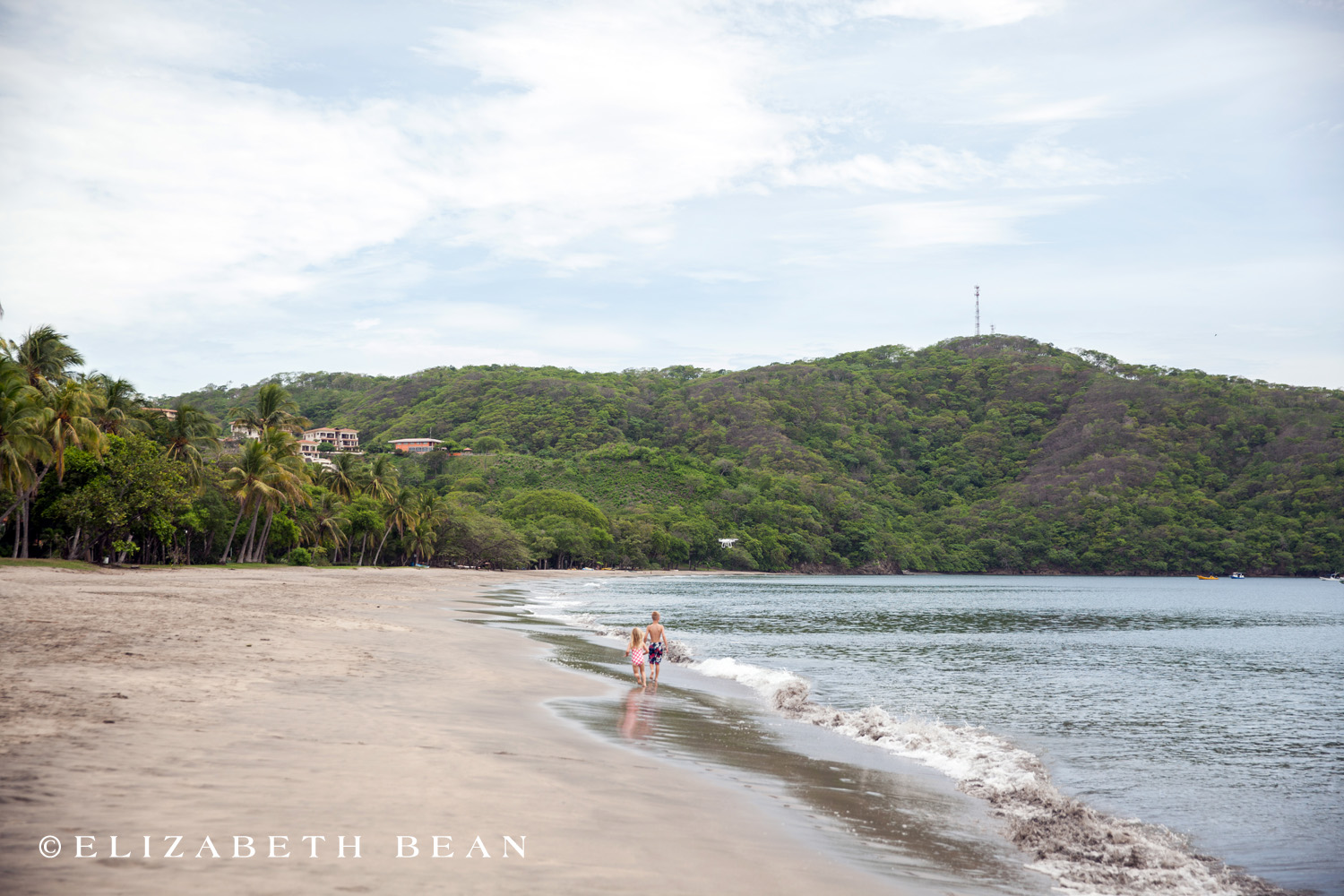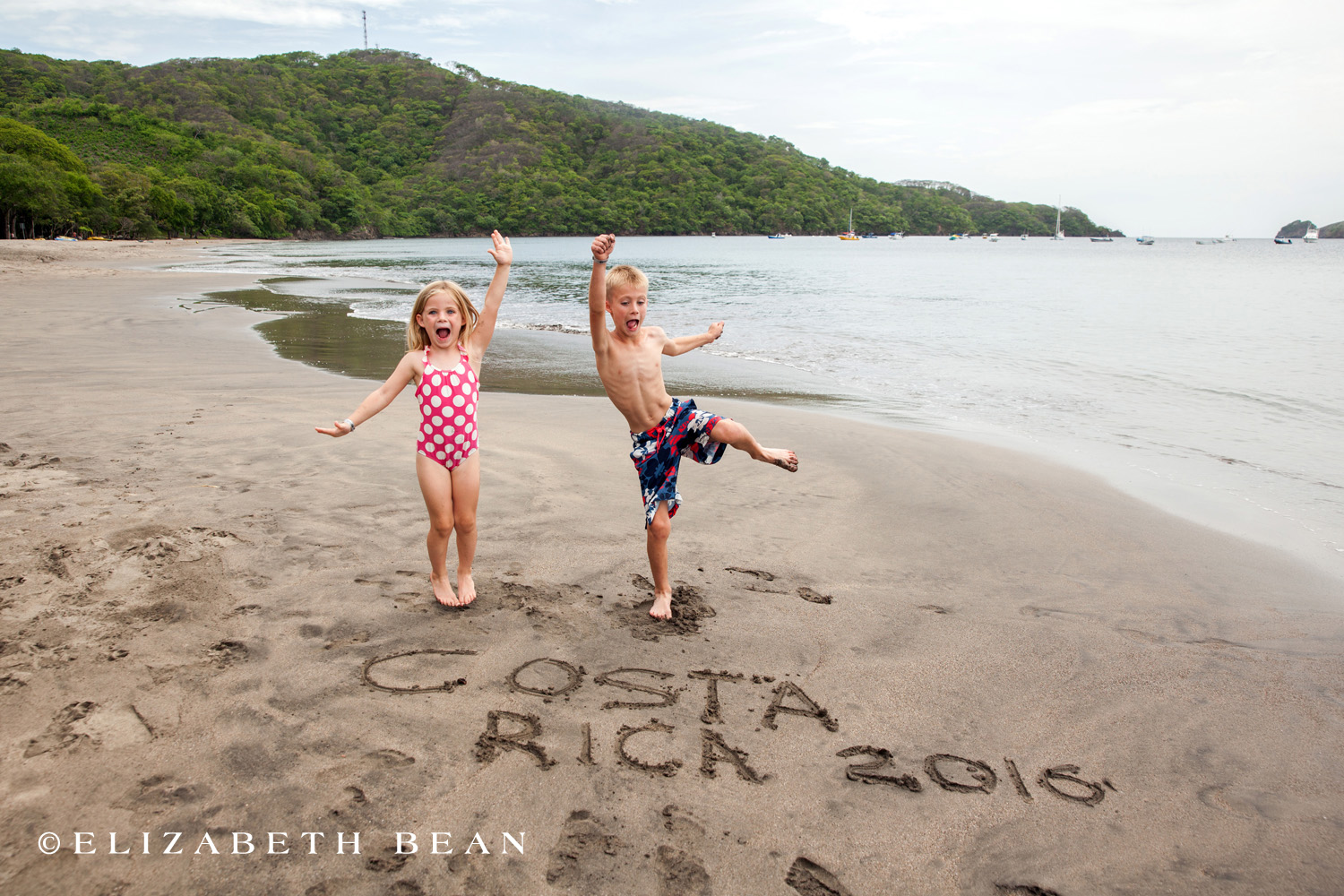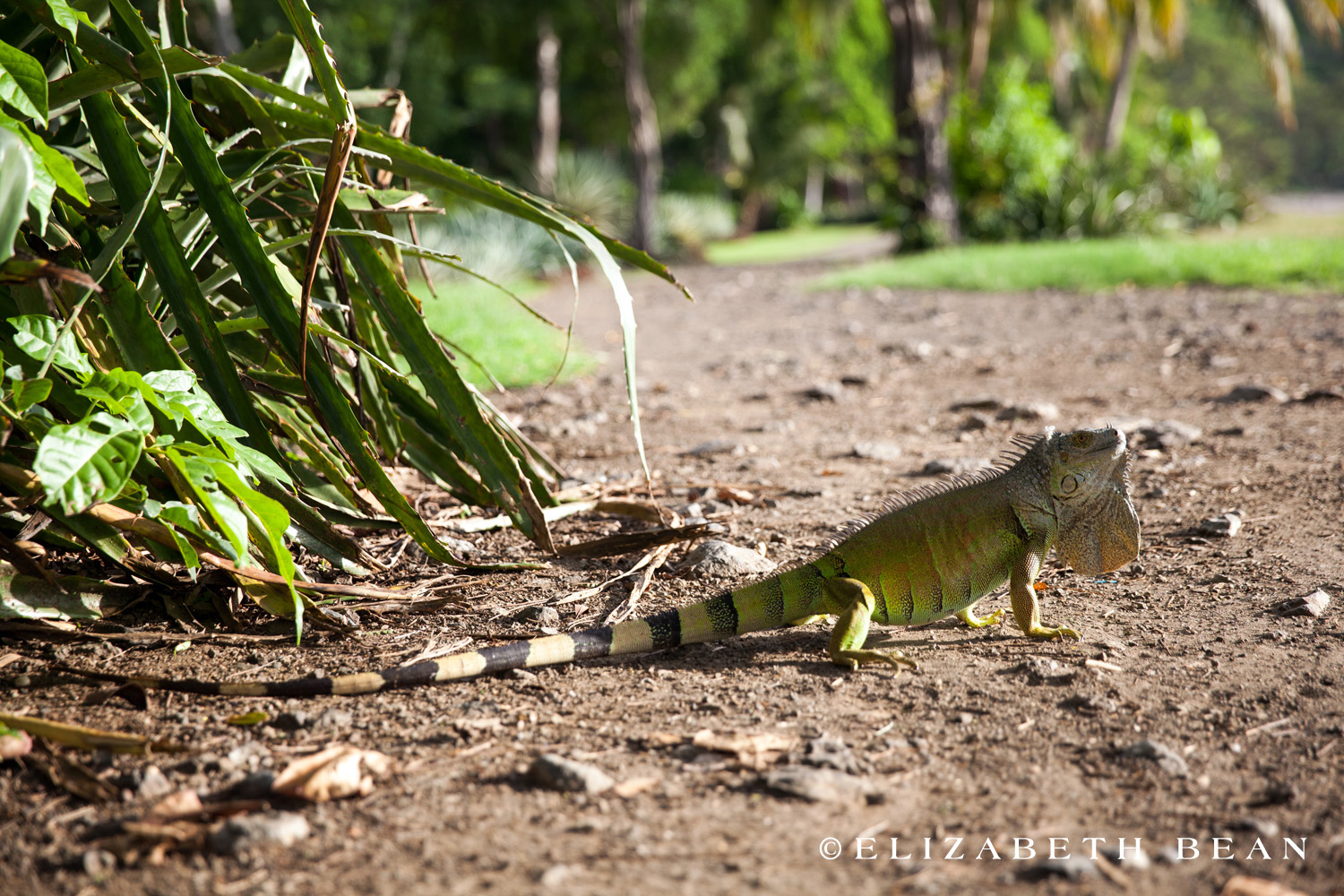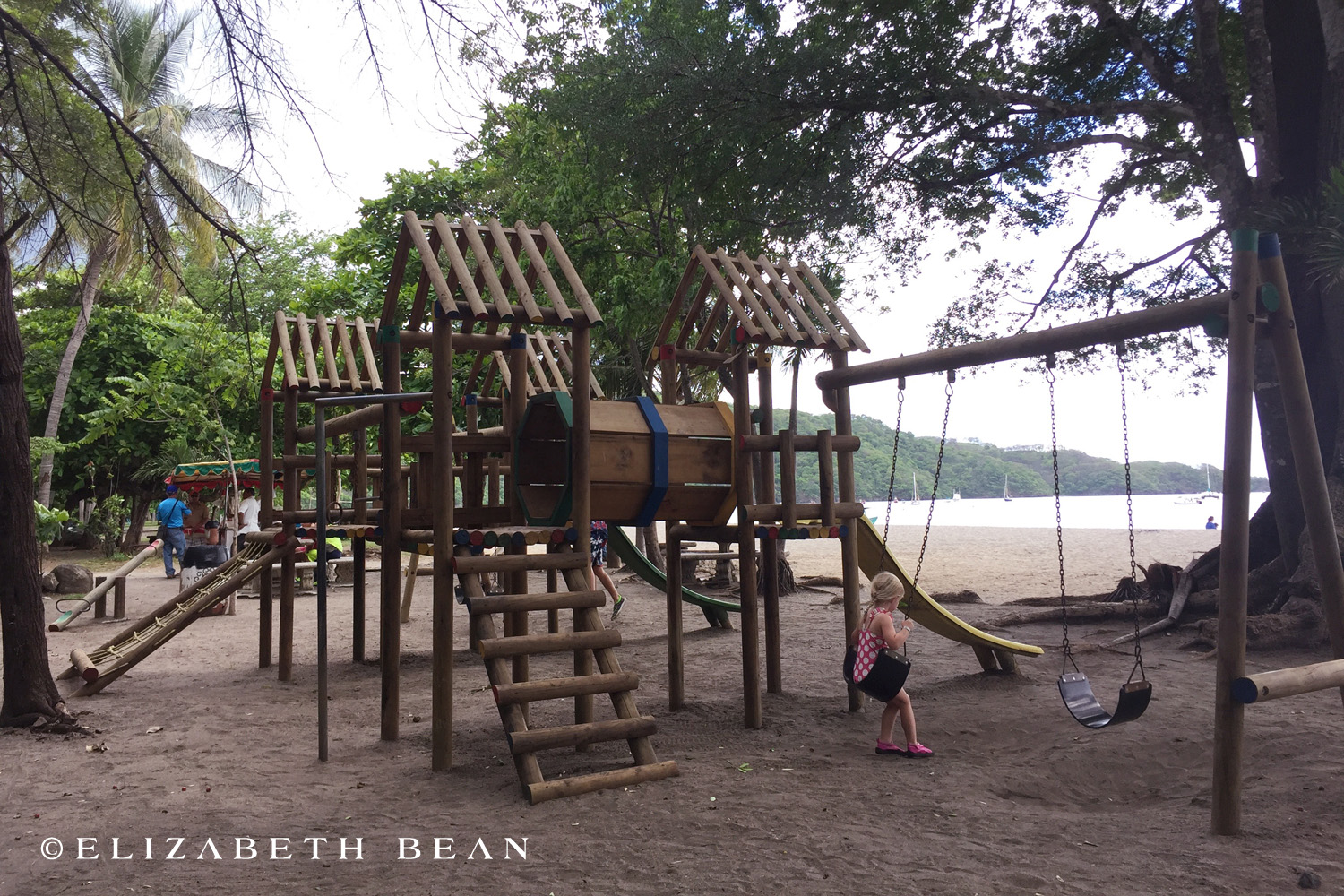 The town didn't really have a major shopping area for souvenirs, but it did have many fine restaurants. One of our favorites was the beachfront Aqua Sport Bar & Restaurant. On several occasions we stopped by for fish tacos and fruity drinks while the kids fought over the large oversized swing.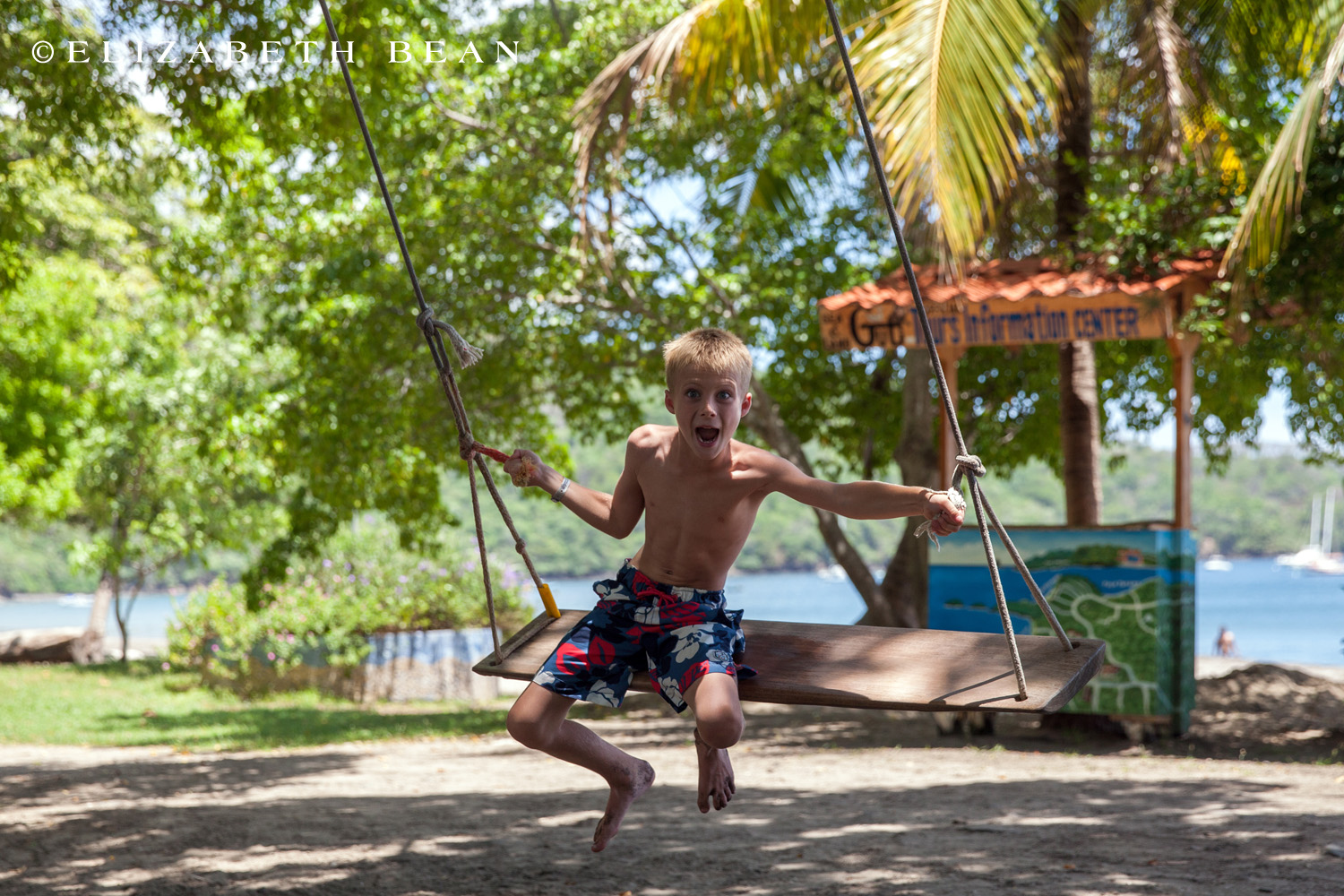 And don't forget to look up, you just might find yourself sitting below a family of howler monkeys — seriously, this was so cool!
Wildlife
The best type of zoo is truly the one without a fence. And our kids realized this first-hand with the iguanas roaming freely around the resort property. Clearly these creatures, nearly the size of a small dog, had no fear of us and at one point ran under my chair and scared the living daylights out of me.
The boisterous blue jays were amusing. They greeted us each morning with a fun game of snatching our sugar packets. Similar to bank robbers, one would distract us while the other swooped in for the goods — quite intelligent creatures, actually.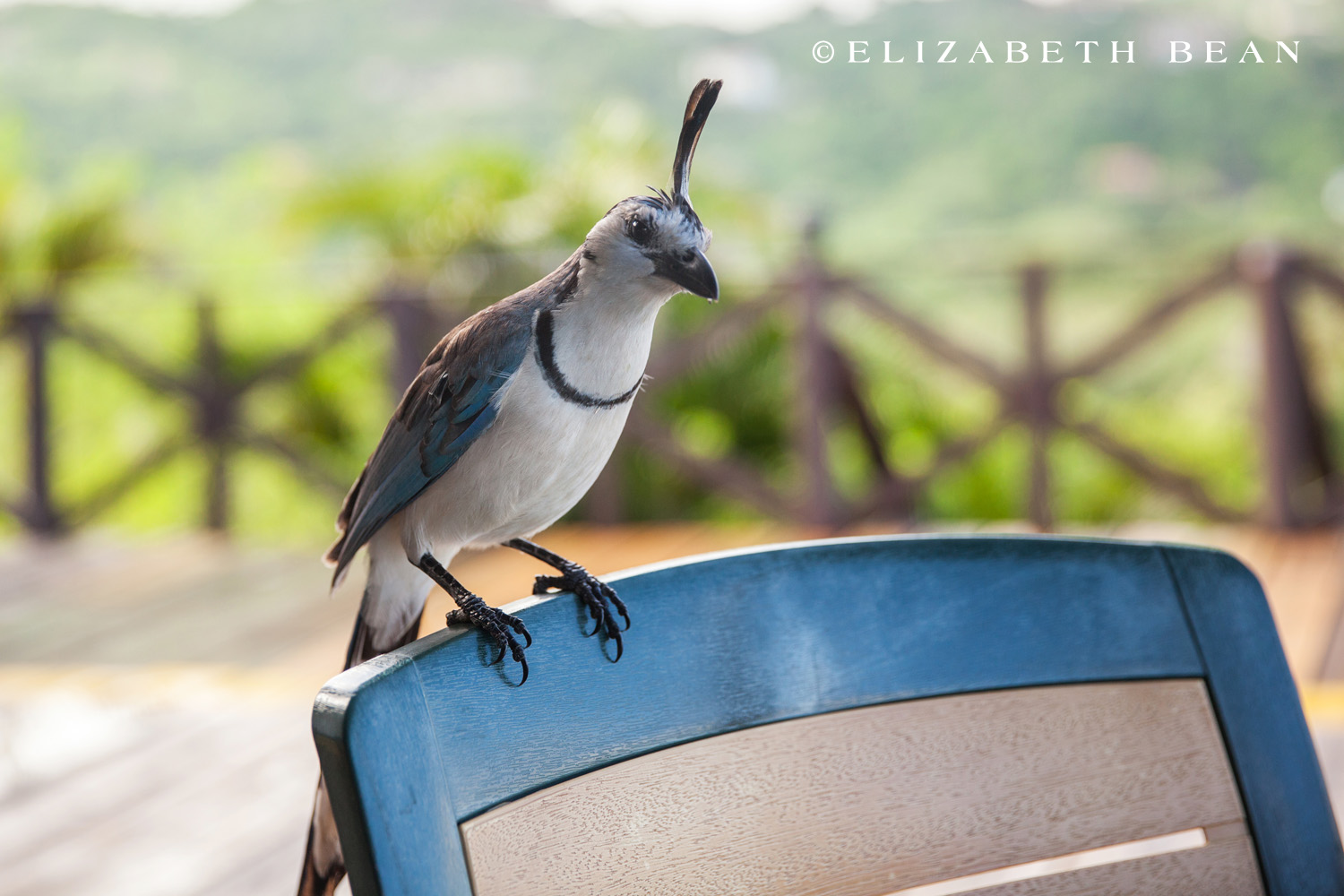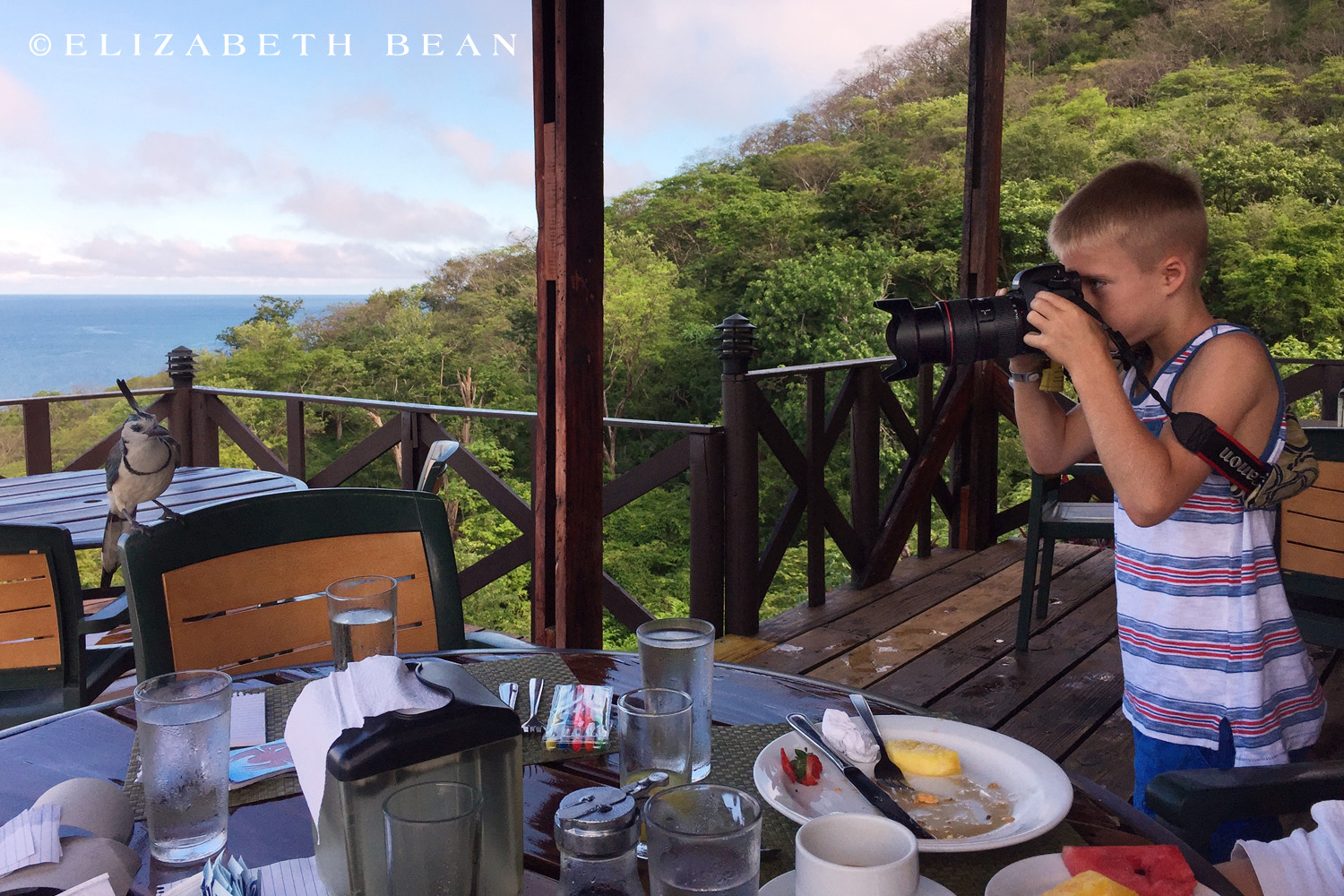 The resort also had a feral cat affectionately named, "Paco" who stole the hearts of our kids. Well, until they saw him chase a bird up a tree hunting his afternoon snack. Now that was a good education for the kids.
Excursions
While Playa Hermosa isn't a large town, Coco Beach just a $15USD taxi ride away has everything you may need. Although Coco Beach is small, it did provide us a full day of shopping and several choices of restaurants to eat along with a beautiful beach to meander along.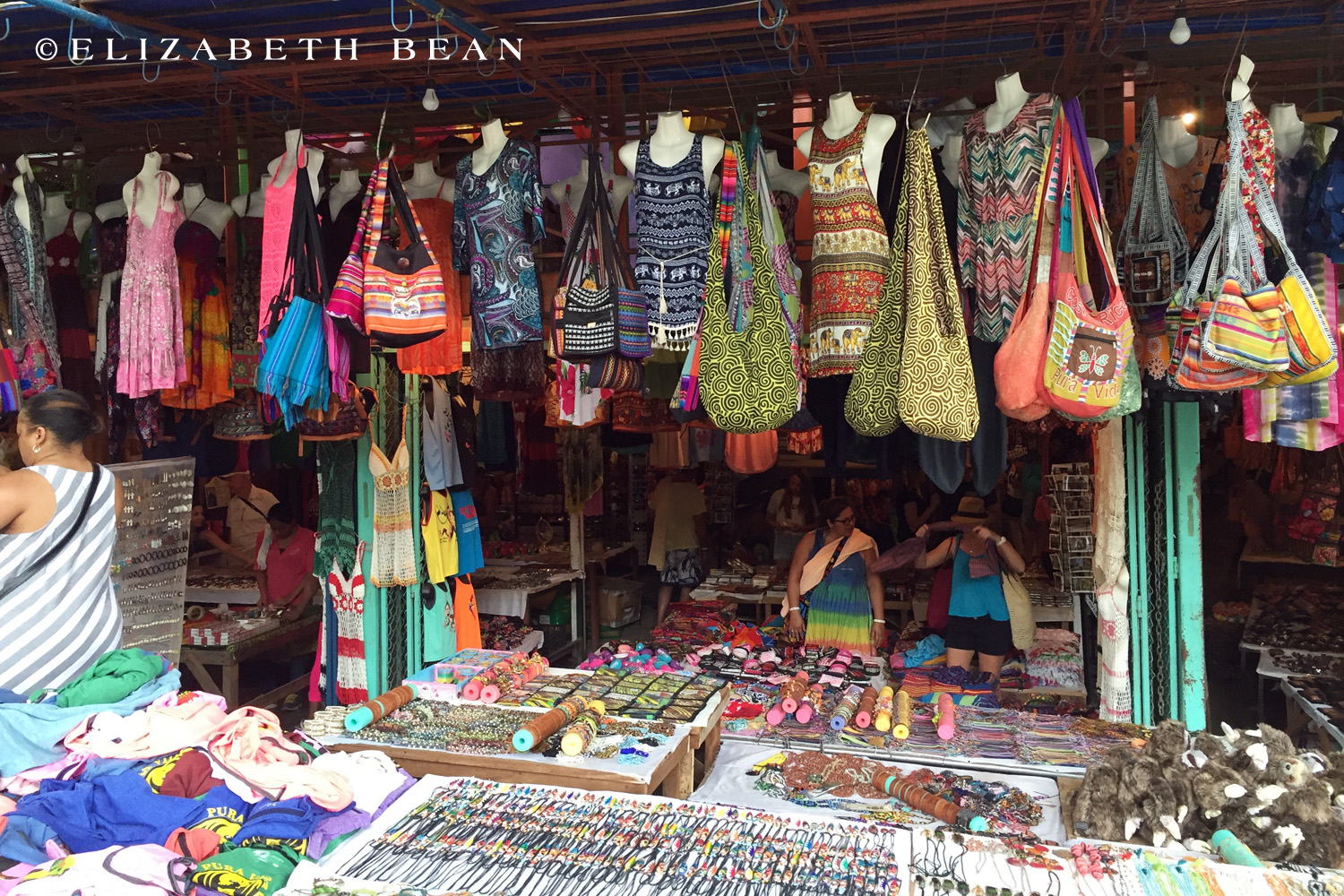 When it came to full-day excursions, we booked two tours (Arenal Rainforest and Hot Springs Tour & Palo Verde National Park Jungle Cruise) through Mardigi Tours. They have a desk conveniently located right outside the hotel lobby. We've mention in more detail about the tours on the links below, but Mardigi was well organized with superior customer service.
Rainforest & Hot Springs Tour (full post coming soon):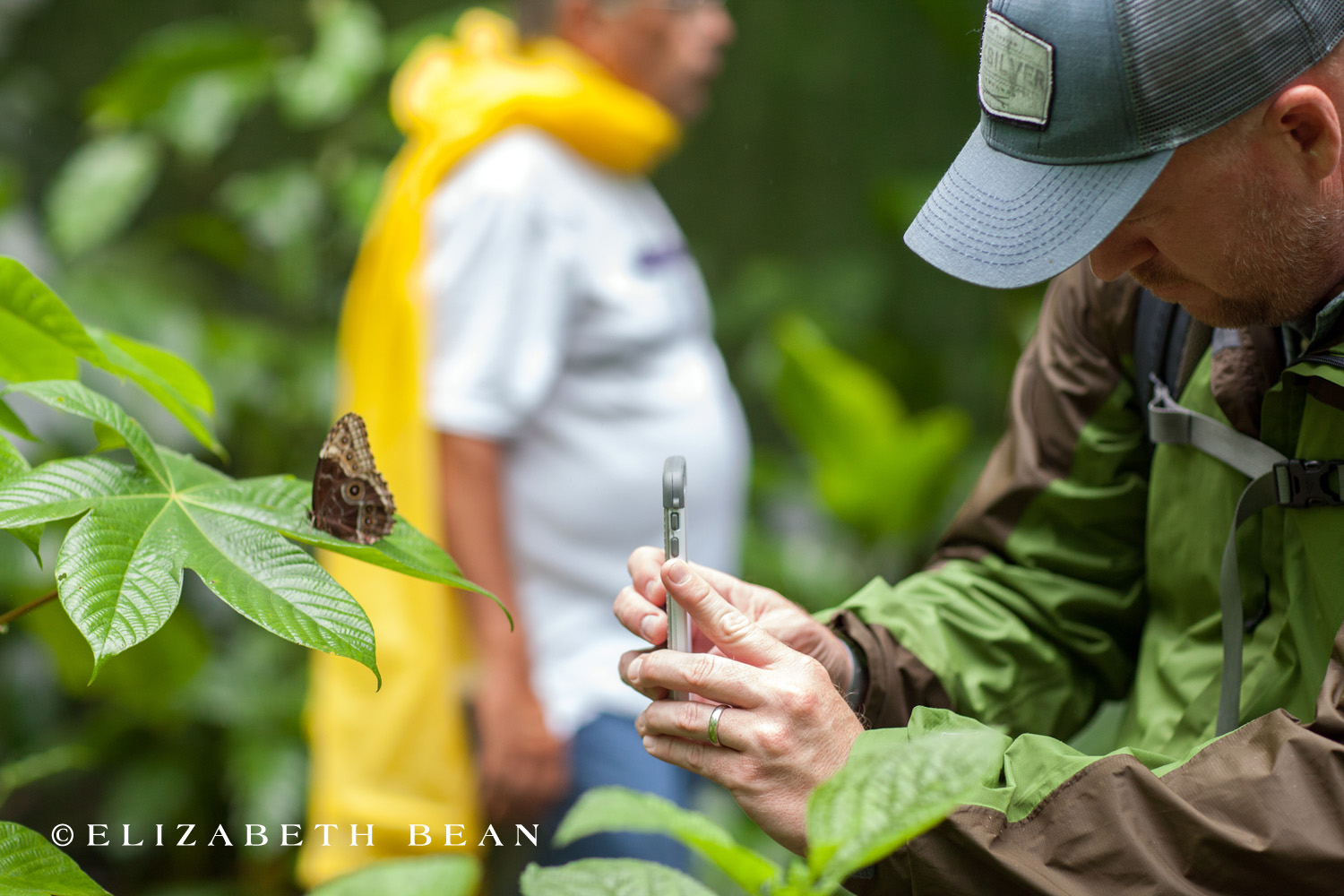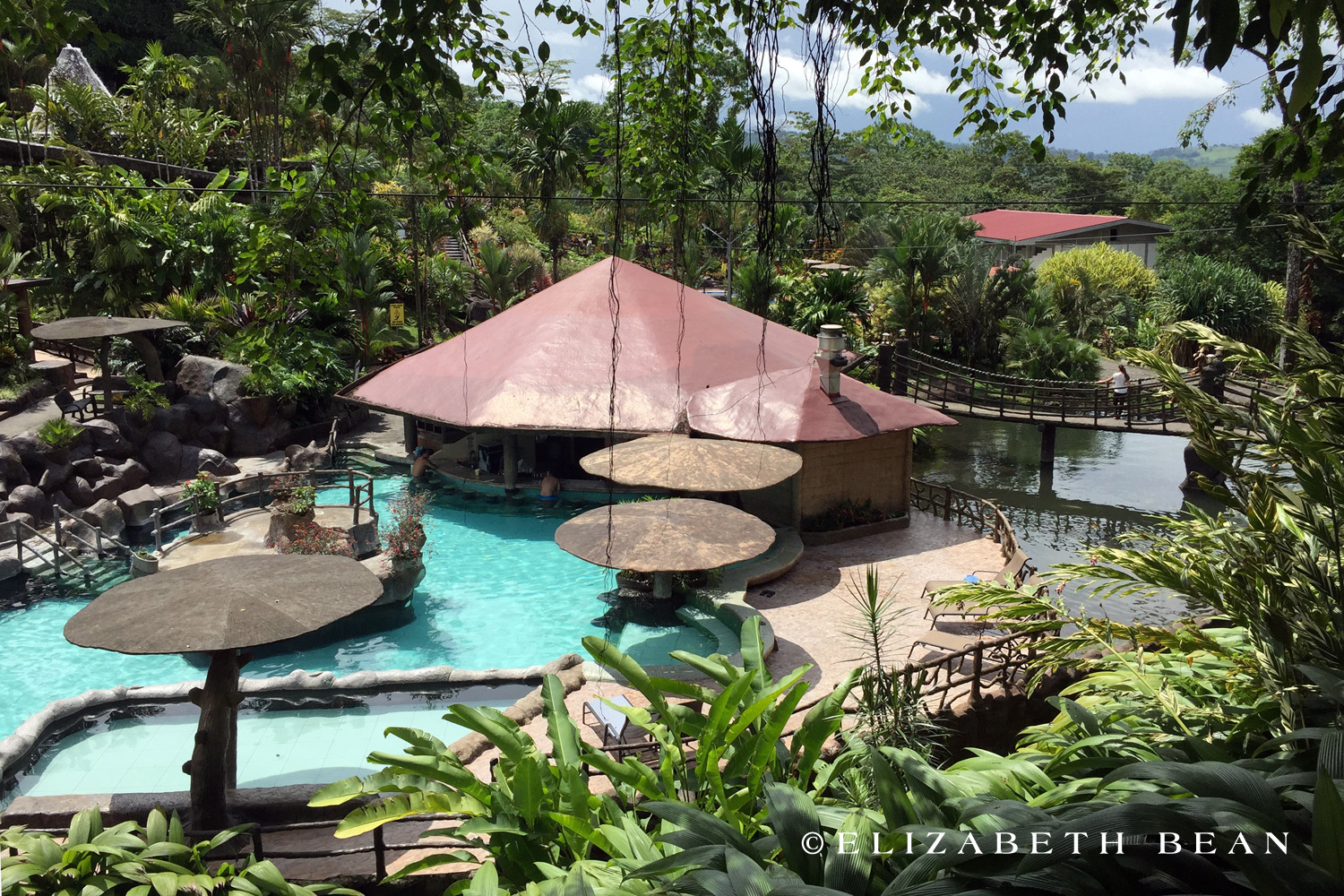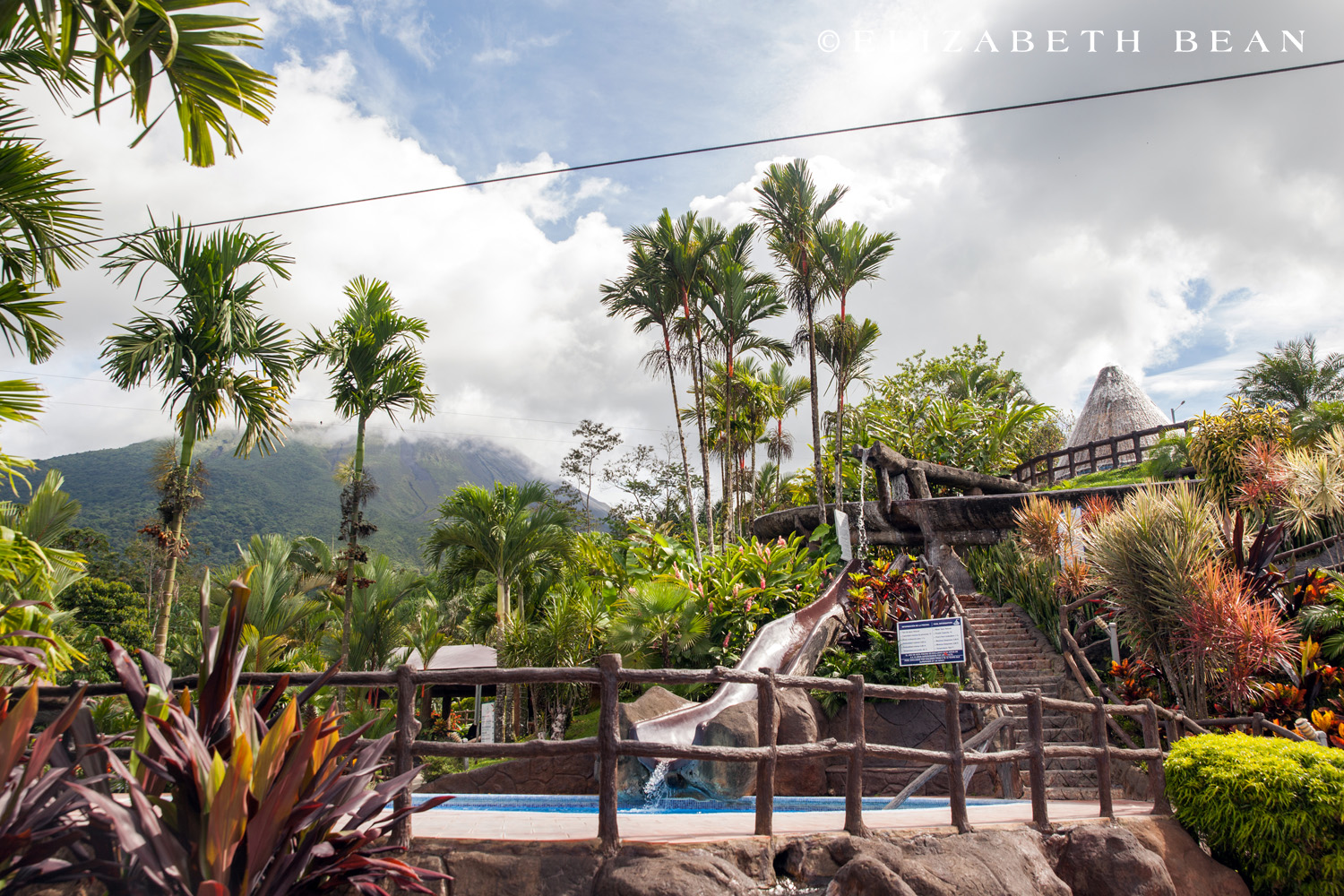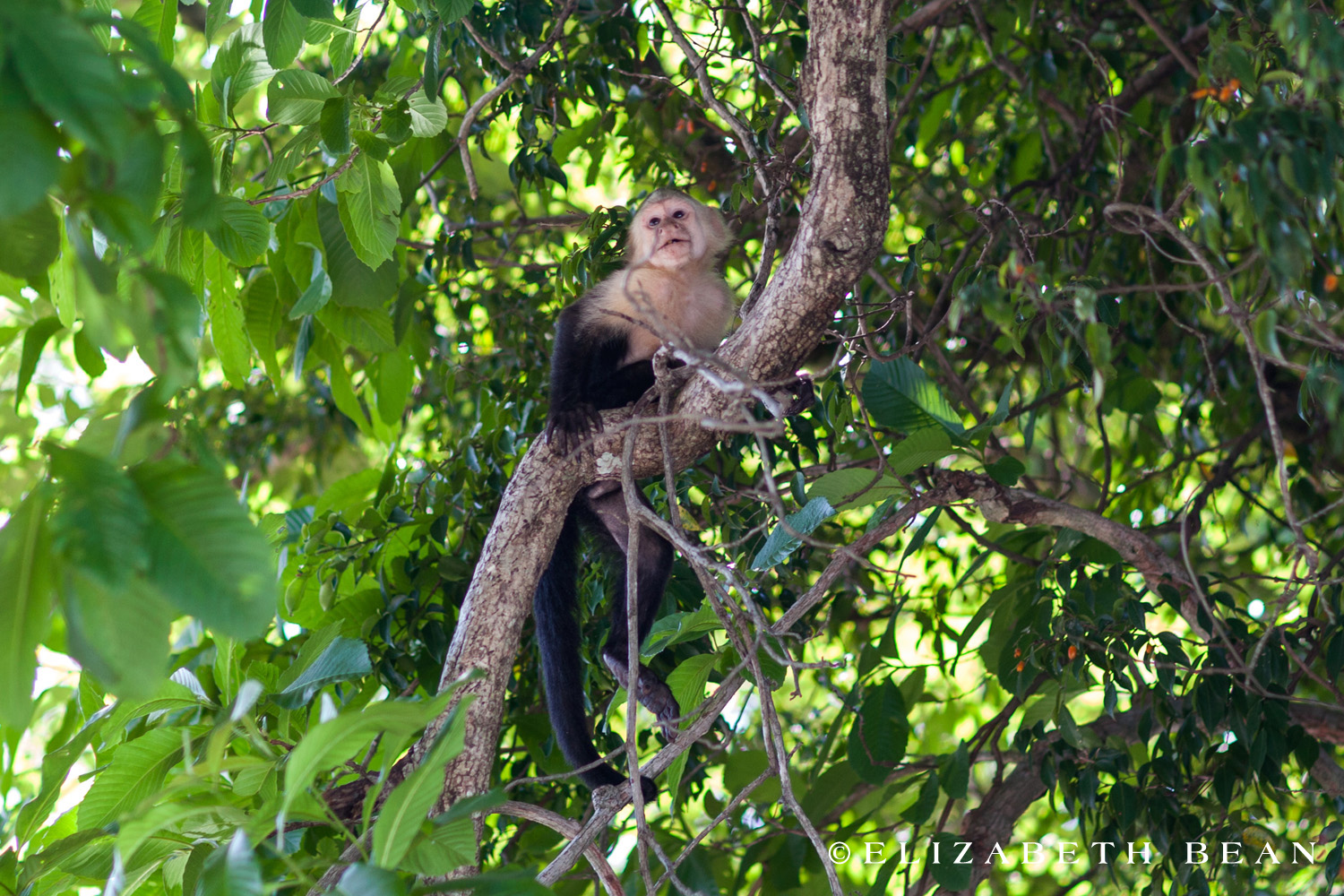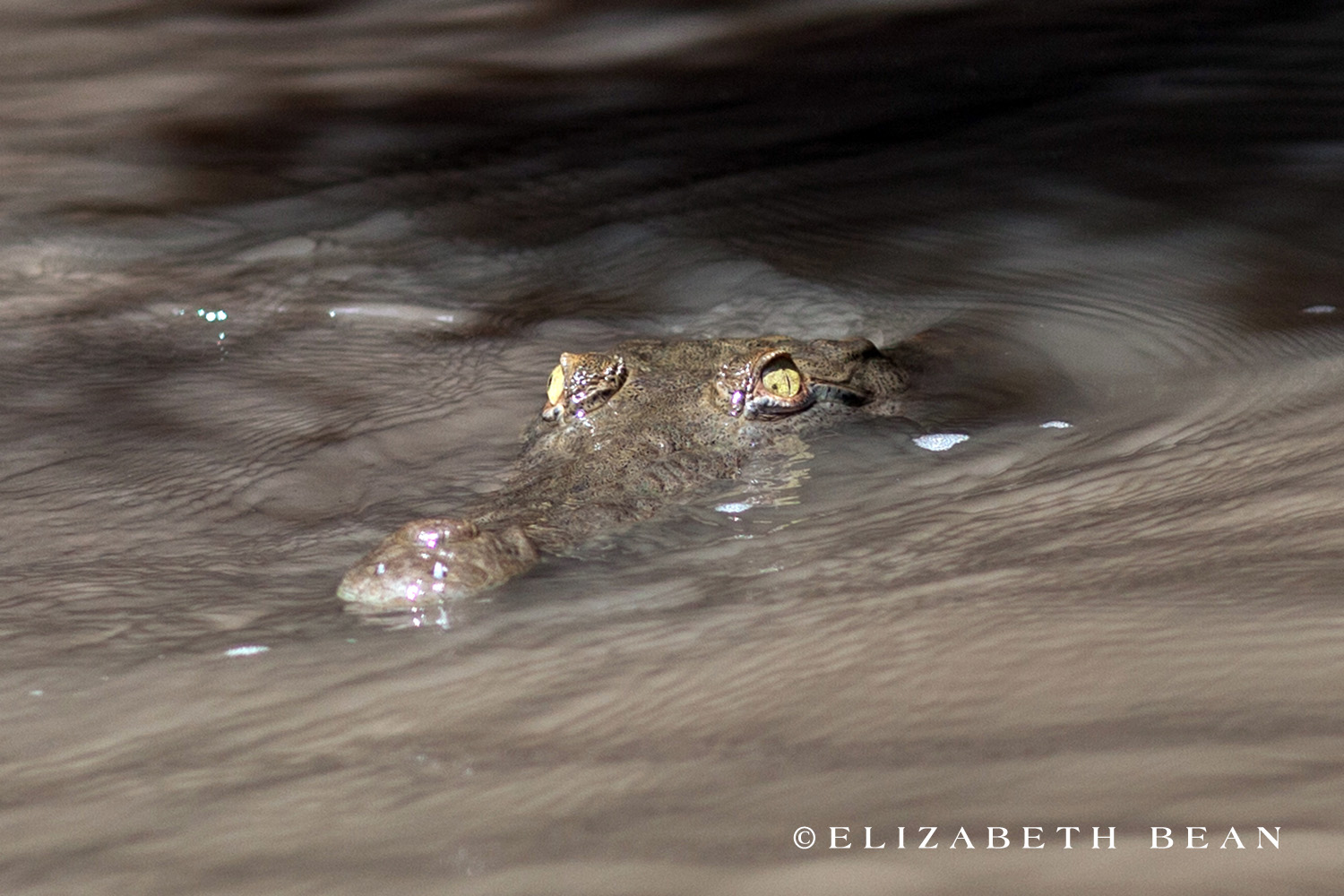 Sunsets
We were fortunate to see some spectacular sunsets, despite visiting during the rainy season. No need to ramble on and on; the pictures speak for themselves.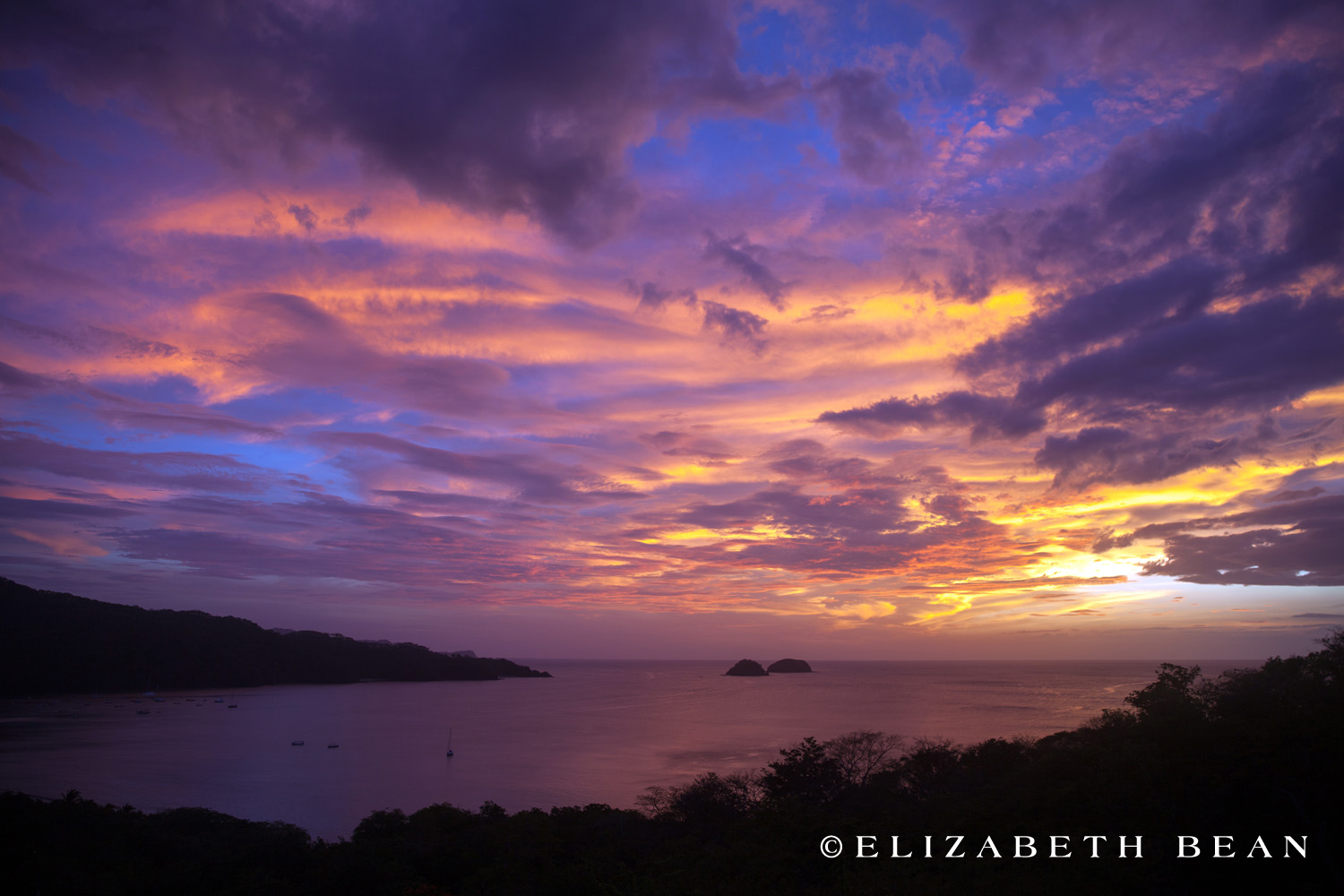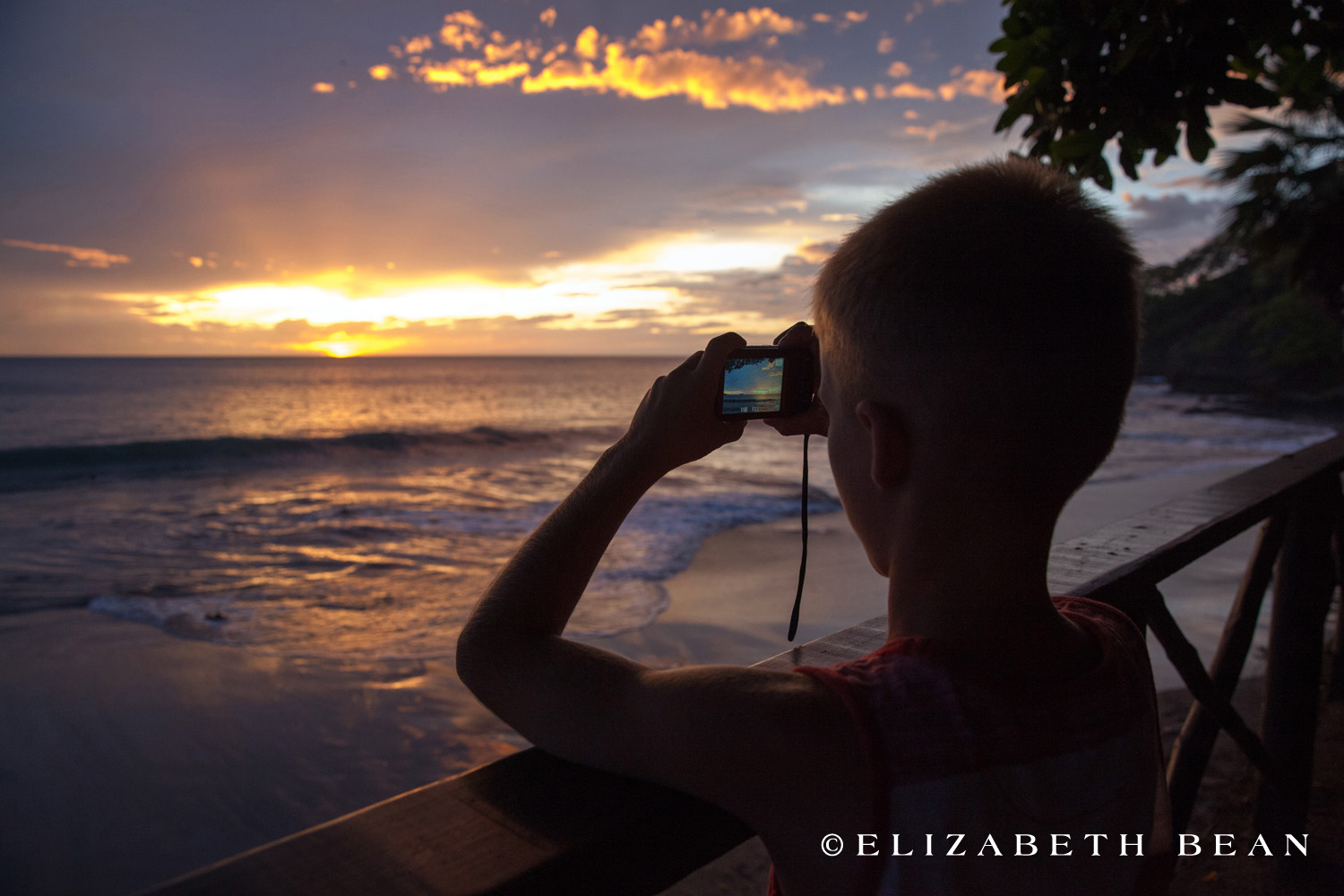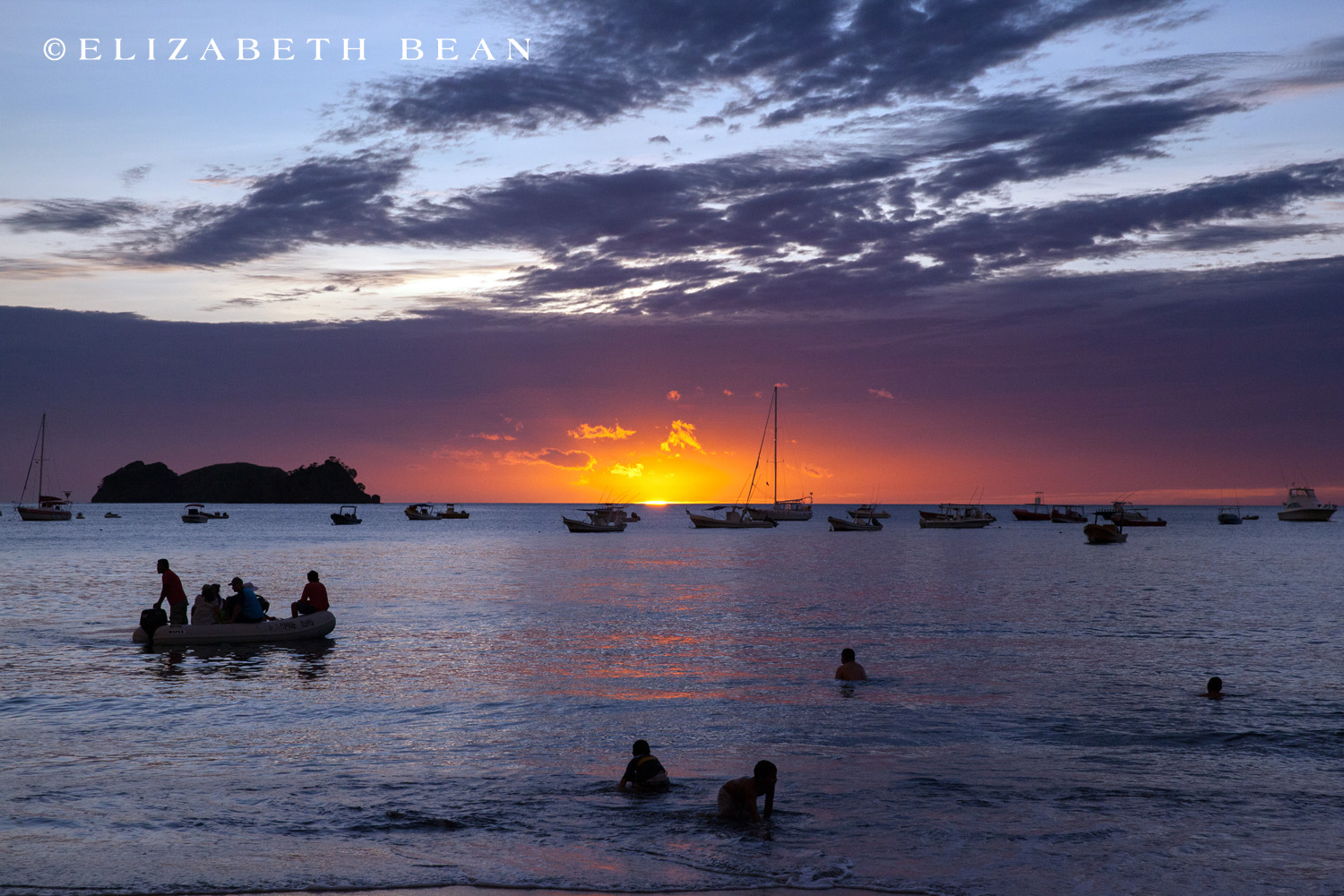 We highly recommend Costa Rica for a family vacation, at any time of the year. Costa Ricans, or Ticos as they liked to be referred as, have a real zeal for life and Condovac La Costa was the perfect fit for our family.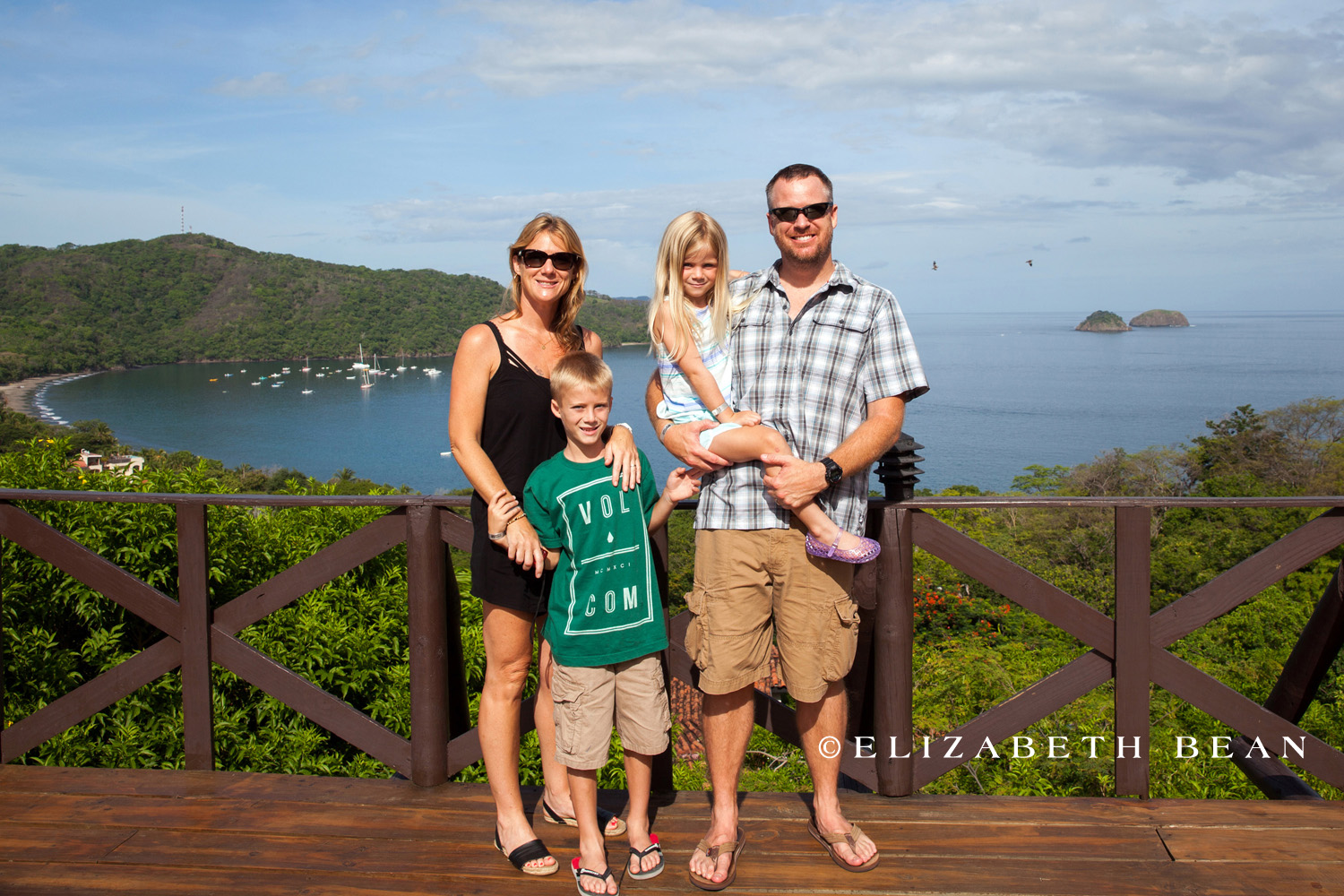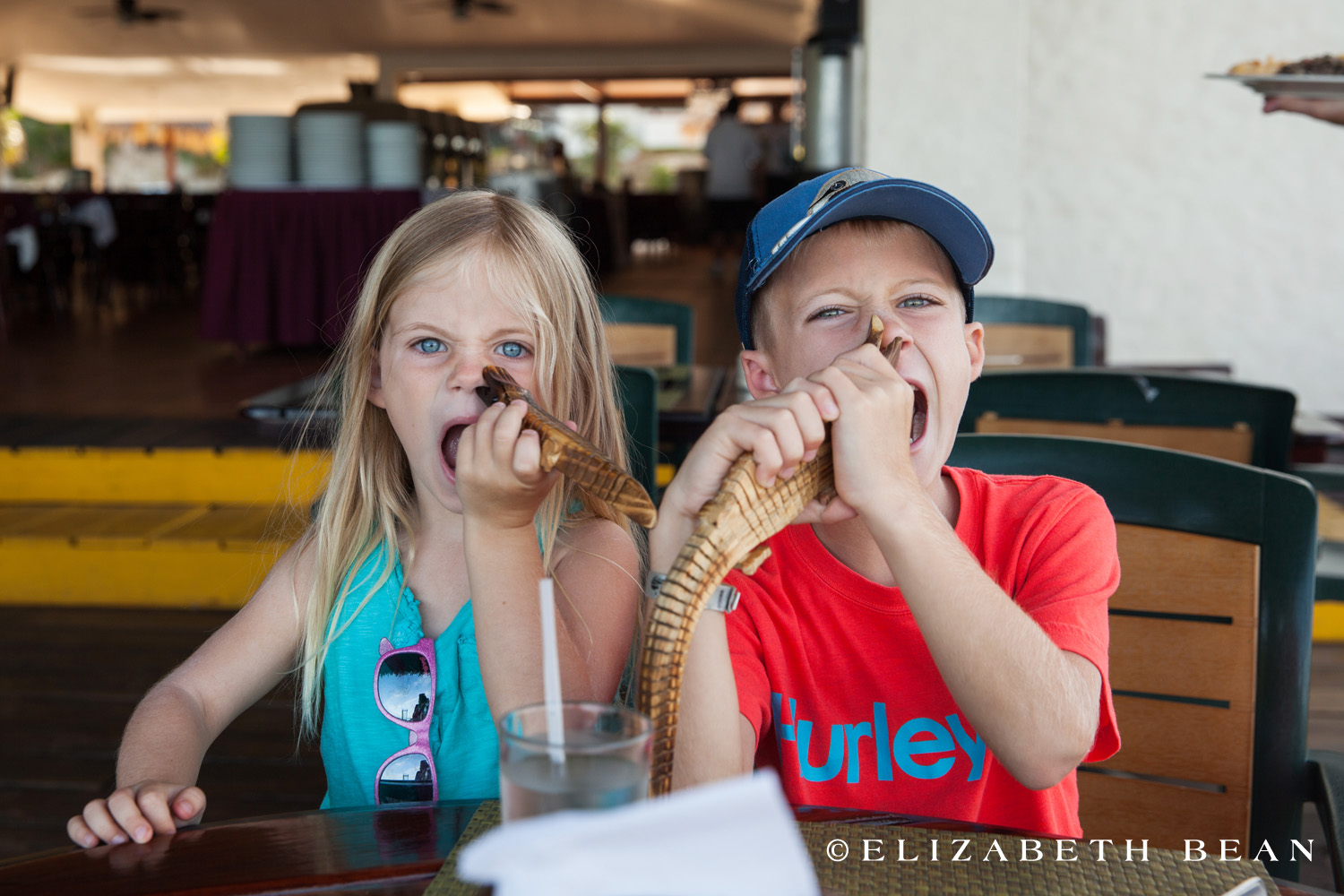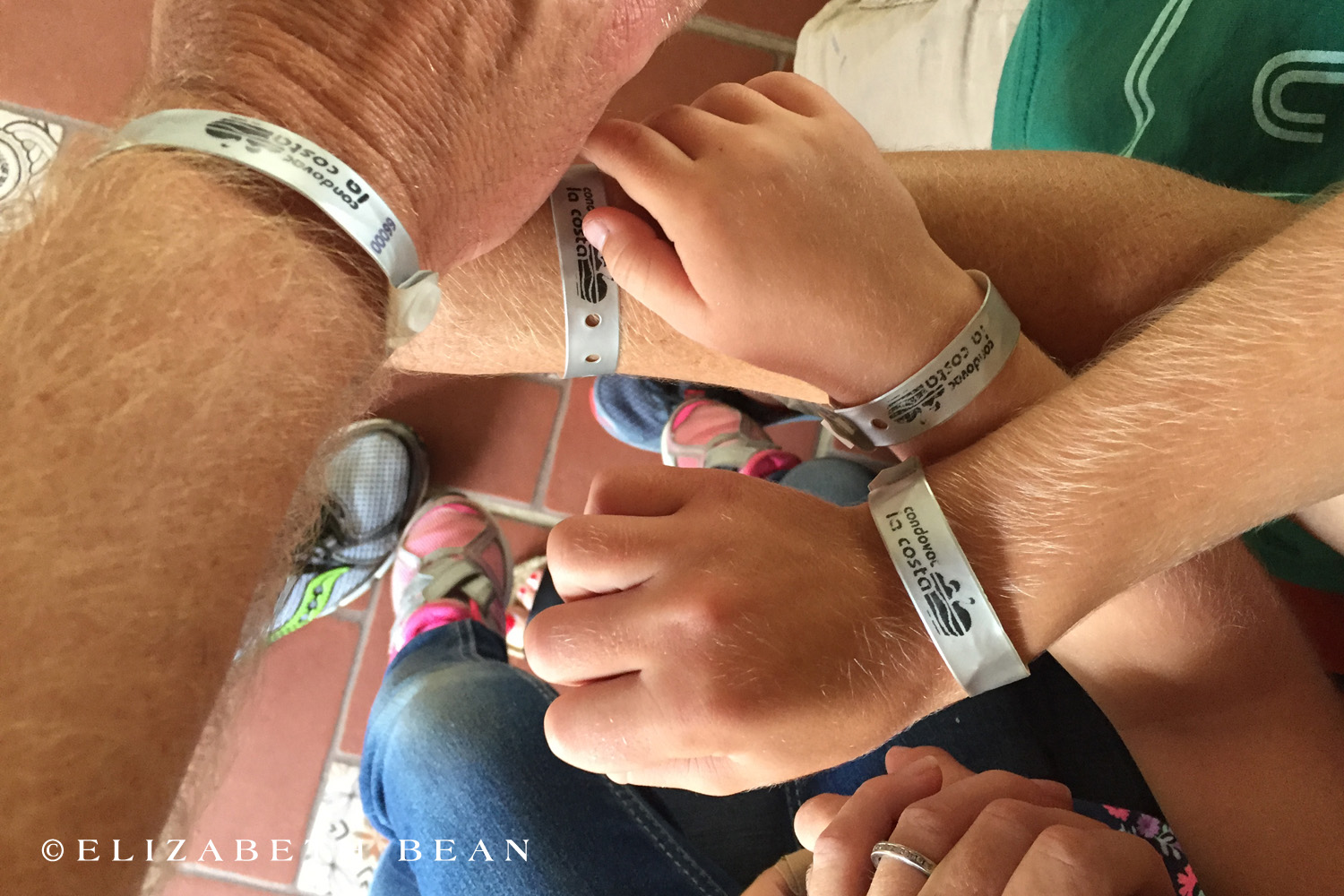 Have you visited Costa Rica? We love to connect with others, so feel free to leave us a comment and share your experiences!
(Disclosure: Burbs2Abroad traveled to the above location as guests and was not compensated for this review. This property was booked through Booking.com; click here for $20 OFF YOUR FIRST BOOKING! As always, our opinions are our own.)
Time of Year Visited: June 2016
Save
Save
Save
Save
Save
Save
Save
Save
Save
Save
Save
Save
Save
Save
Save
Save
Save
Save
Save
Save
Save
Save
Save
Save
Save
Save
Save
Save
Save
Save
Save
Save
Save
Save