New England Road Trip Itinerary For Families
Back in June/July of 2021, we spent roughly 3 weeks touring all the New England states (Massachusetts, Maine, New Hampshire, Vermont, Connecticut and Rhode Island). While we spent a little more time in Massachusetts and Maine, below is an itinerary to jumpstart your own New England adventures!
MASSACHUSETTS :: BOSTON (3-5 Days)
For this trip, Boston is the city you want to fly into. This city has so much to offer and has to be our favorite city in the US (sorry NYC)! You can easily spend a full week here exploring (which we did back in 2019). With the wealth of things to do, you will need to decide how many days you want spend in Beantown.
(Tip 1: Don't rent a car until after you leave Boston. Or hire one for the day. Hotels charge up $50 a day for parking. Besides, the "T" aka metro is very efficient and easy to navigate
(Tip 2: Invest in the Boston Go City Pass to save on local attractions; believe me…it's worth the money!)

What we saw:
• Paul Revere House
• Boston Tea Party Museum
• USS Constitution Museum
• Fenway Park Tour
• Old State House
• Bunker Hill Monument
• Boston Common
• Quincy + Faneuil Hall Markets
• Museum of Science
• John F. Kennedy Presidential Library
• Massachusetts Archives & Commonwealth Museum
• Harvard Museum of Natural History
• Peabody Museum of Archaeology and Ethnology

Day trips from Boston:
• Salem (The Salem Witch Trial Museum is included with the Boston Go City Pass)
• Plymouth Rock
• Plymouth Patuxet Museum
• Cape Cod (Which we encourage to do at the end of the 3-week road trip.)

What we wished we had time to see/do:
• Boston Harbor Cruise
SOUTHERN MAINE :: OGUNQUIT (2-3 Days)
After our stay in Boston, we rented a car and drove up the coast passing through Manchester-by-the-Sea, Gloucester and arriving in Portsmouth (New Hampshire) for lunch. New England states are so small compared to our home state of California that we were surprised how quickly we crossed into new states. After feeding the gang, we drove the short 20 miles to our base for the next few nights in Southern Maine, a cute town called Ogunquit (Uh-guhn-kwuht).

What we saw:
• Marginal Way in Ogunquit (beautiful hike along the coastal rocky shore)
• Kennebunkport
• Cape Elizabeth Lighthouse
Day trips from Ogunquit:
• Puffin Cruise from Boothbay Harbor (This is a must! Such a cool experience to see them despite the distance.)
• Portland
• Freeport (Had to peruse the LL Bean flagship store.)

Wish we had time to see/do:
• A beach day would've been perfect for the kids

CENTRAL MAINE :: BAR HARBOR (3-4 Days)
If you didn't have much time to explore the lighthouses and coast, then the drive to Central Maine will give you that opportunity. It's a beautiful 4-hr drive up to Bar Harbor from Ogunquit passing through idyllic towns like Rockport and Camden. Bar Harbor was our home for the next several days on our Maine portion of the trip. We actually stayed in a water front cottage in Southwest Harbor to avoid the touristy and crowded Bar Harbor scene. Southwest Harbor is just 30 minutes outside of town and Acadia NP, it was the perfect location to unwind like the Mainers do.

What we saw:
• Bar Harbor
• Acadia National Park (You will need a full day at the park and a reservation for Cadillac Summit is required.)
Day trips from Bar Harbor:
• We didn't do any day trips from Mt Desert Island during our stay.

Wish we had time to see/do:
• Baxter State Park
• Northern Maine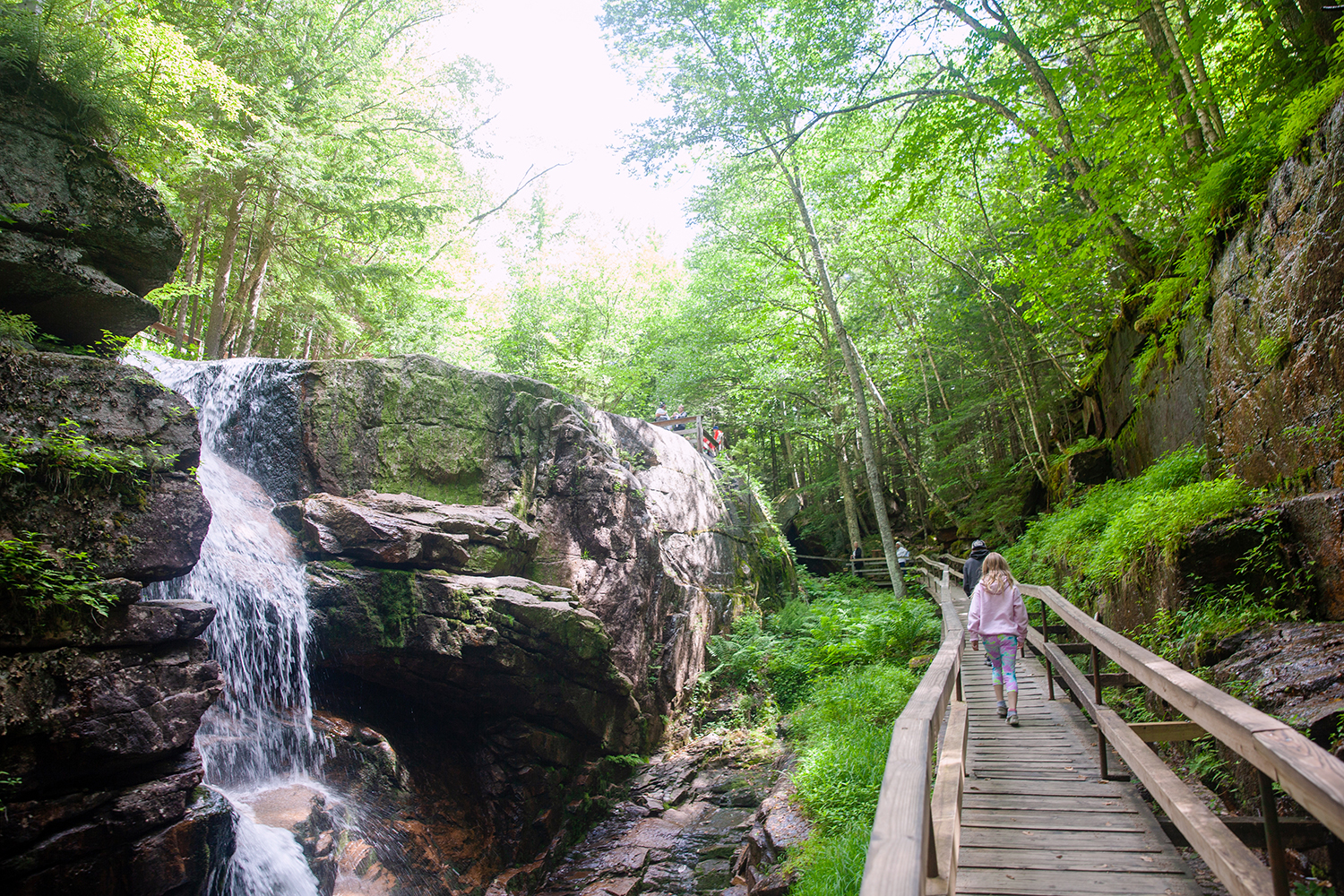 NEW HAMPSHIRE :: NORTH CONWAY (1-3 Days)
Just a short 4 hour drive from the Bar Harbor and we arrived into East New Hampshire. We only stayed two nights and had one full day to explore the White Mountains of New Hampshire. Other than tax-free shopping in North Conway, we spent our full day exploring the area.
What we saw/day trips:
• Flume Gorge (A must if you are in the area! Also, reservations should be booked in advance.)
• Kancamagus Scenic Highway

Wish we had time to see/do:
• Mt Washington Cog Railway
VERMONT :: STOWE (1-3 Days)
Out of all the states, Vermont surprised us the most. Looking back, I wished I had scheduled an extra day in this state to explore more.
What we saw:
• Historic Stowe
• Stowe Recreation Path
• Emily's Covered Bridge
• Von Trapp Brewery & Bierhall
Day trips from Stowe:
• Burlington
Wish we had time to see/do:
• Woodstock
• Maple Making Factory
• The state's capital Montpelier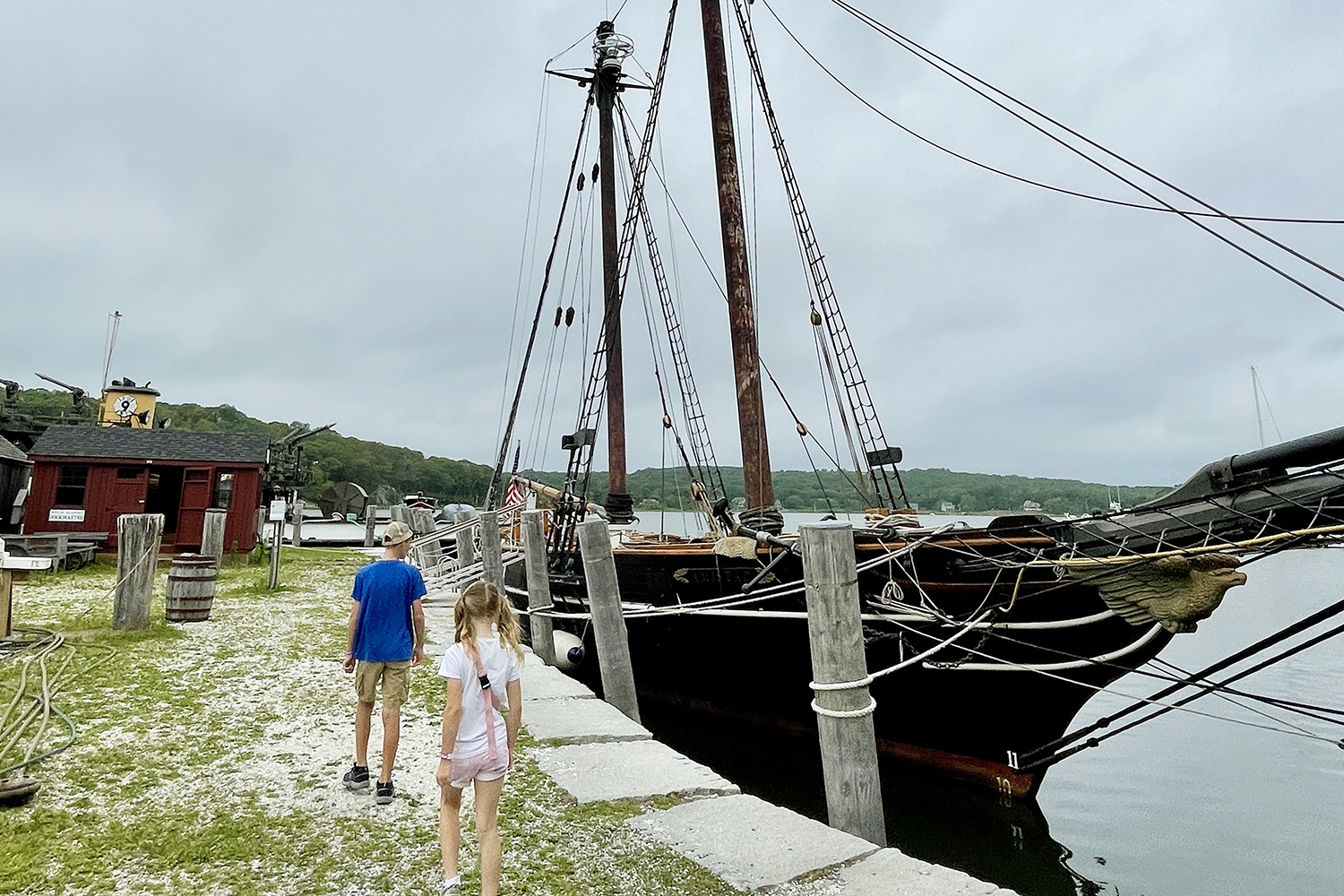 CONNECTICUT :: HARTFORD (1-3 Days)
Oh, Hartford….what can I say, we didn't love you and I wouldn't recommend staying here. I would suggest further south along the coast or New Haven for your base in Connecticut. It was really hot and humid during our stay and I didn't allocate enough time for museums in Hartford. However, the Mystic Seaport Museum redeemed our view on Connecticut and we even picked up a few seafaring skills from the 19th-century.
What we saw:
• State Capitol Building
• Riverfront Park
• Mystic Seaport Museum

Day trips from Hartford:
• Mystic
• New Haven
Wish we had time to see/do:
• Mark Twin House & Museum

RHODE ISLAND :: PROVIDENCE (1-2 Days)
Another surprise on the trip was Rhode Island! While it was again hot and humid, this small state and small capitol surprised us with so much beauty, friendly locals, and so much to see and explore.

What we saw:
• Narragansett Rune Stone (Only history lovers would understand the excitement for this.)
• Brown University
• Eat and Shop in Newport
• Cliff Walk
• Ocean Drive Historic District
• Old Commons Burial Grounds (Burrial of Elizabeth Alden Pabodie, the daughter of Mayflower passengers John Alden and Priscilla Mullins, is likely the first English girl born in New England is located here.)

Day trips from Providence:
• Newport
Wish we had time to see/do:
• Tour one of the many mansions in Newport

MASSACHUSETTS :: CAPE COD (2-3 Days)
I saved the best for last…Cape Cod! After nearly 3 weeks of roaming New England the kids needed some rest. We stayed in a town called Brewster and our local beach (on Cape Cod Bay) was amazing! During low tide you can walk out on the sandbar almost a mile and find shells, hermit crabs, snails, and literally all sorts of critters; such a unique experience.

What we saw: (See full post here)
• Relaxed at Brewster Beach
• Whydah Pirate Museum
• Provincetown
• Pilgrims' First Landing Park
• Chatham
Wish we had time to see/do:
• Pilgrim Monument and Provincetown Museum
• Ferry to Martha's Vineyard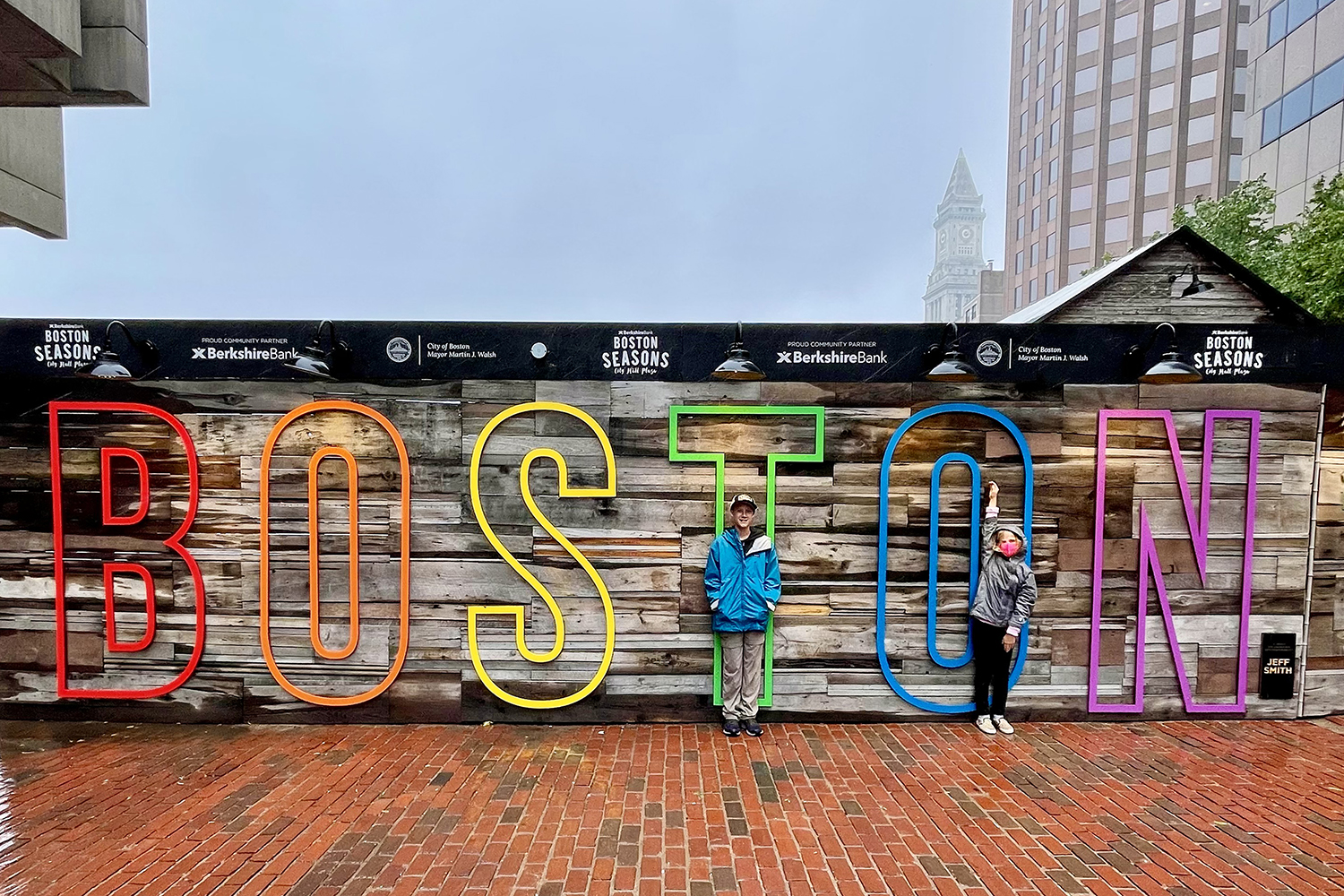 MASSACHUSETTS :: BOSTON (1 Day/night before Flying Home)
On our way back into Boston we stopped off in Plymouth to see "the rock" (we've done these sites on a previous trip so it was just a quick stop) and grab a bite to eat. Back in Boston, we returned the rental car and had one last night in Beantown. A fun way to end the trip would be to visit one of Boston's many historic taverns. Our favorite is Warren Tavern in Charlestown. Back in the day, this watering hole hosted prominent American patrons like Paul Revere, Benjamin Franklin and George Washington, so stopping by here for a beer is basically a history lesson.

What we saw:
• Plymouth Rock
• Pilgrim Memorial State Park
Wish we had time to see/do in Plymouth:
• Dead of night ghost tours
• Mayflower II
Hope this Itinerary has helped you plan your own road trip though the New England states!
(Disclosure: Burbs2Abroad traveled to the above location as guests and was not compensated for this review. As always, our opinions are our own.)
Time of Year Visited: June/July 2021