Postcards from Lindau :: Germany's Best Hidden Gem
Lindau is the largest Bavarian town located on the eastern shore of Lake Constance (The Bodensee known to the Germans). Connected to the mainland by two brides, the charming old island town is frequented by Europeans due to its meeting point of the Germany, Austrian, and Swiss borders. It's an ideal getaway with the most spectacular views of the Alps, romantic alleys, medieval buildings, beautiful harborside lined with cafes, and enviable German climate.
Harbor – The port entry with a Bavarian Lion and lighthouse resting on the breakwall.
Neuer Leuchtturm (Lighthouse) – Completed in 1856, when it took over the port's previous light station in the Mangenturm Tower. The 108 foot tall structure is quite unique among lighthouses because it also houses a massive clock that can be viewed from the city
Mangenturm Tower – Former lighthouse in use from 1180 to 1300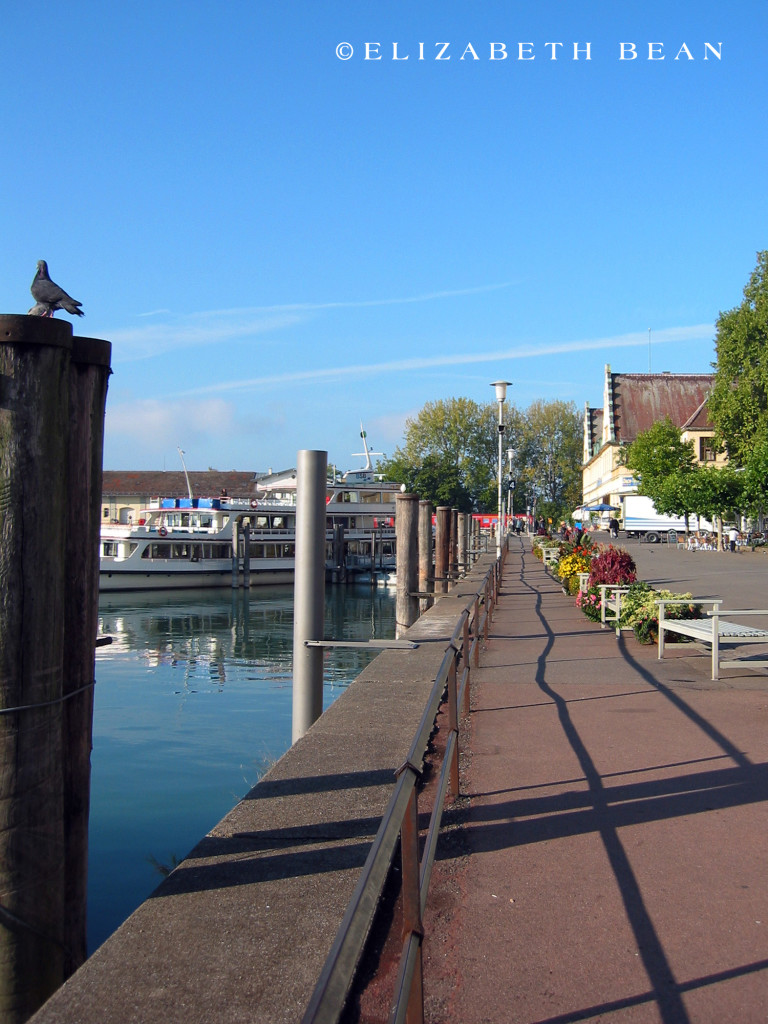 Harborside – Strolling along the promenade, restaurants and cafes spill out onto the pavement.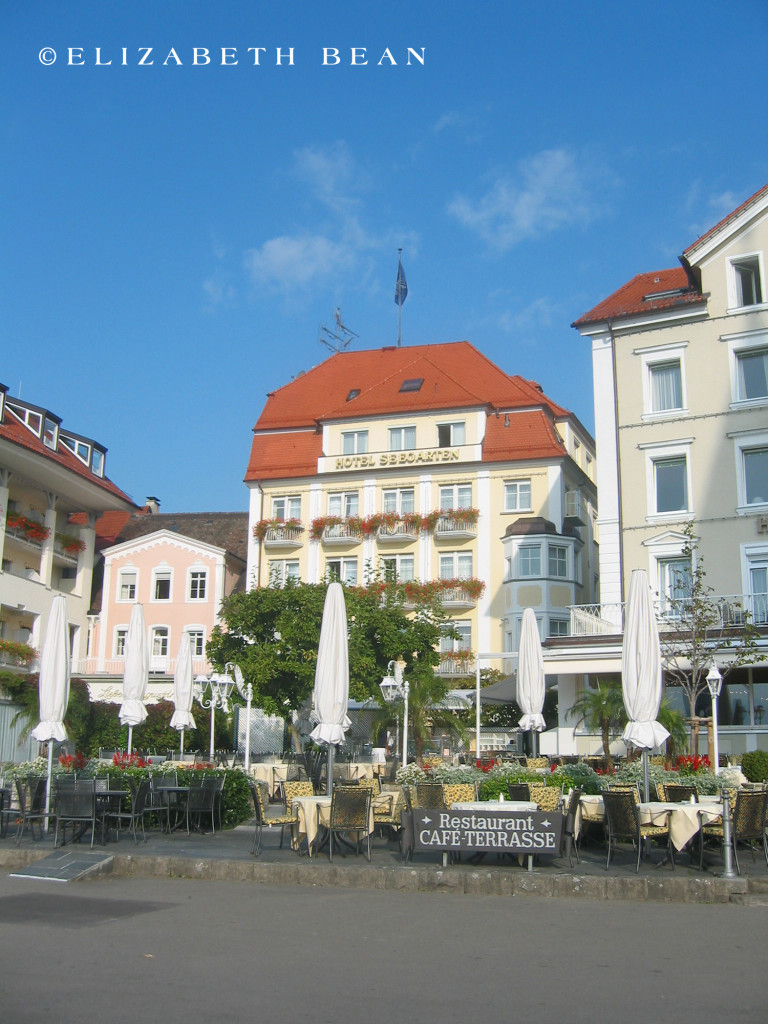 Promenade – The harbor square is lined with hotels and outdoor restaurants which, swells with vacationers during the summer months
Historic Lindau (view from lighthouse) – Fortified in the 12th century, it became a free imperial city in 1275 and was a prosperous merchant town along the trade route from Italy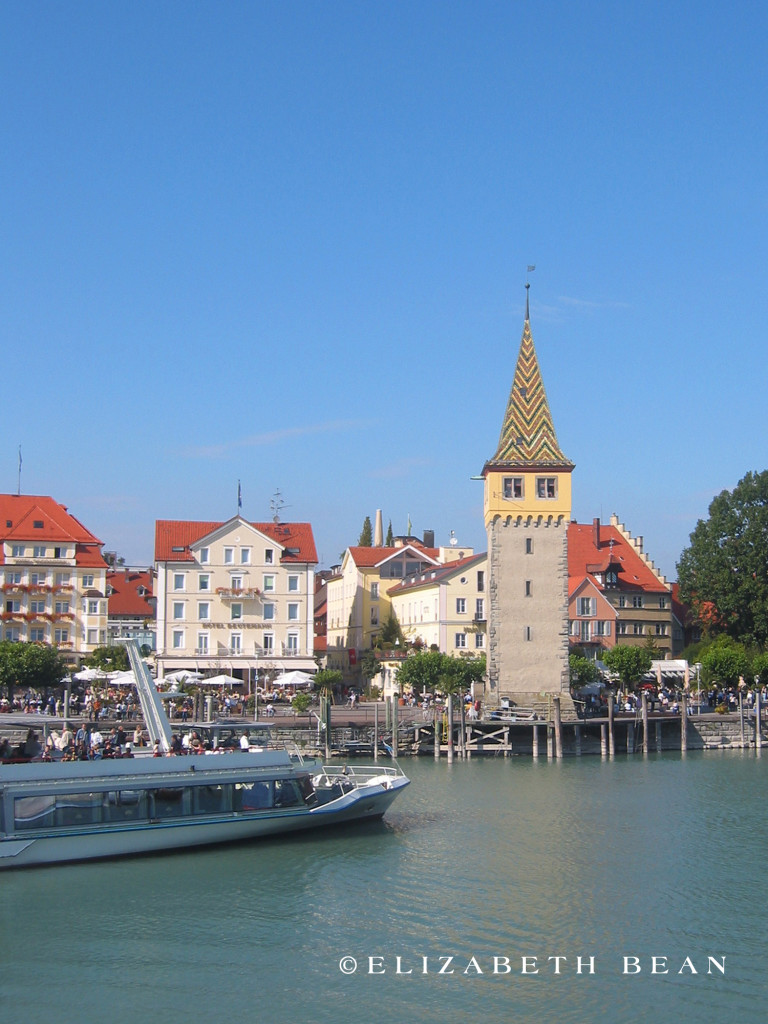 Picturesque Lindau – Coming into Lindau harbor by ferry, it's hard to not to notice the unique charm of this island-city
Bavarian Lion – Sitting at the port entrance, the lion is a symbol of Bavaria and proudly protects the harbor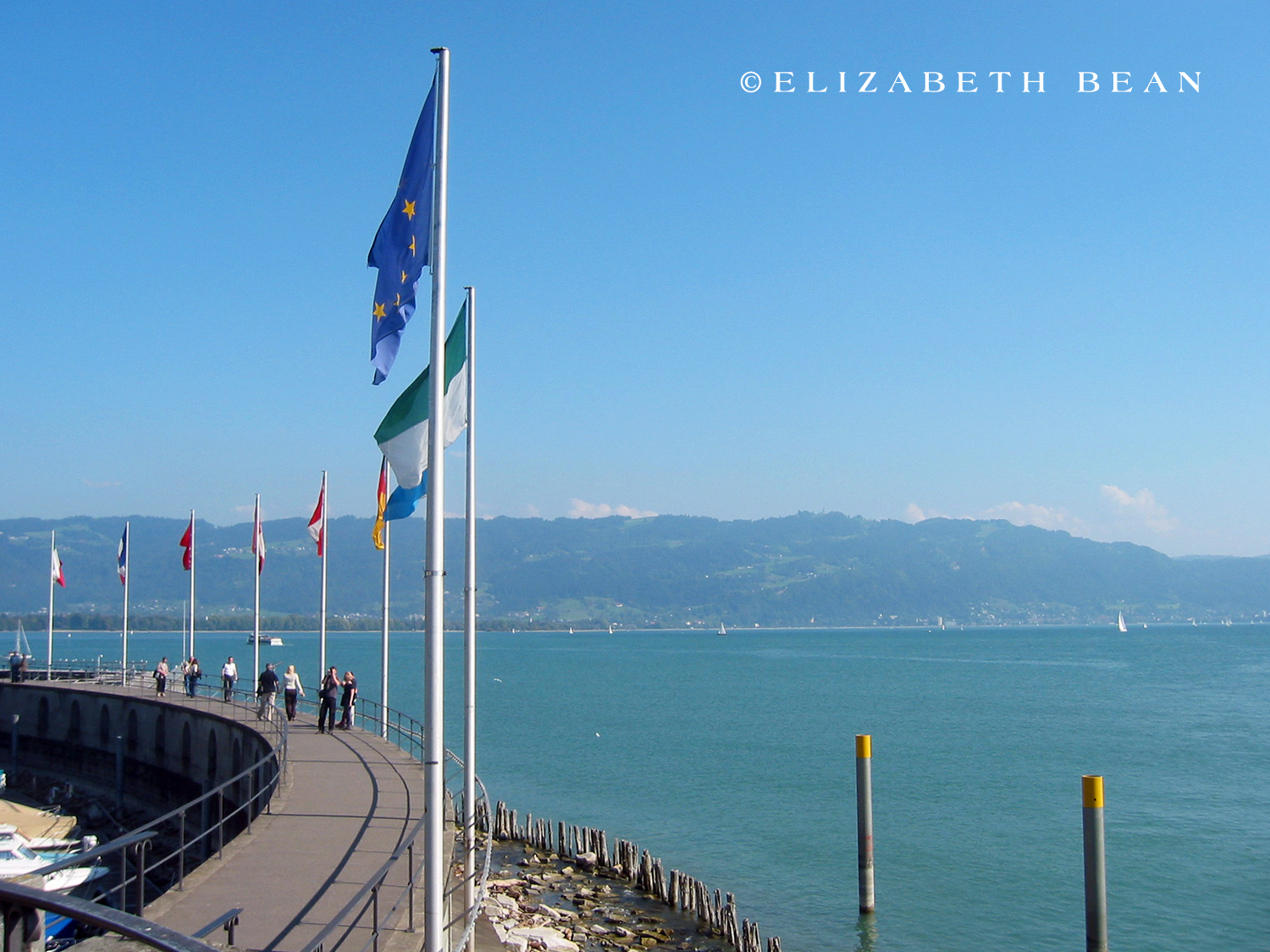 Lake Constance – Fantastic view over the lake towards the Swiss and Austrian Alps
Altes Rathaus (Old Town Hall) – Constructed between 1422 and 1436 in the midst of a vineyard, but now it's in the center of town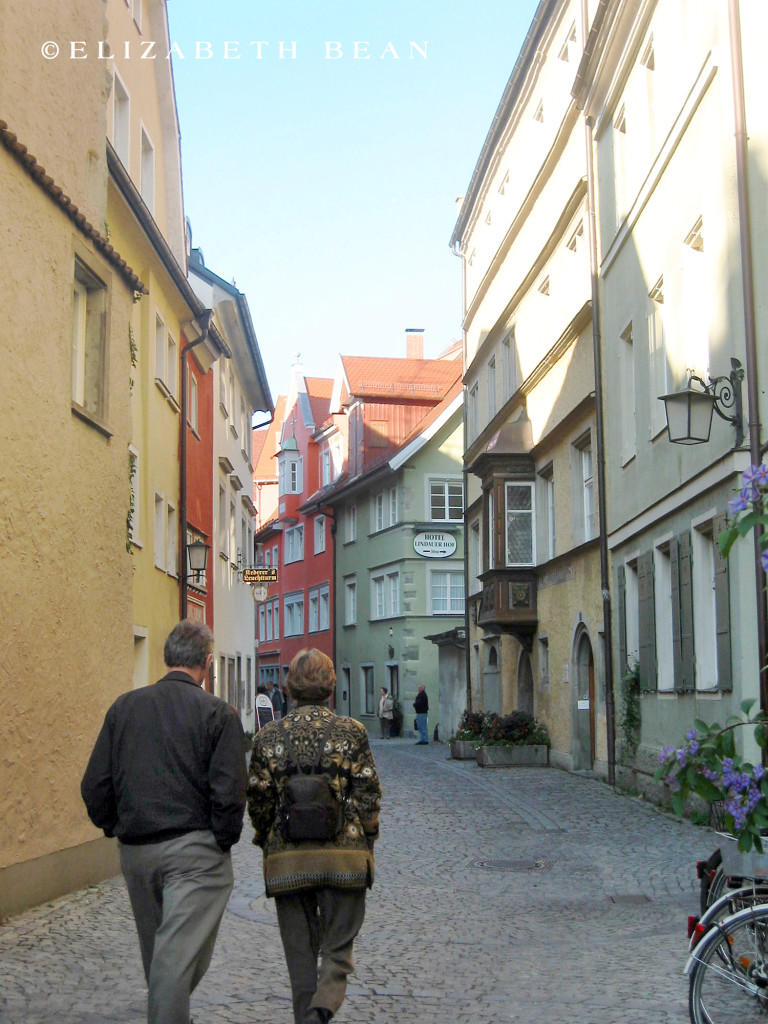 Romantic Alleys – The cobbled streets turn and curve in unexpected ways along brightly colored buildings and quaint small shops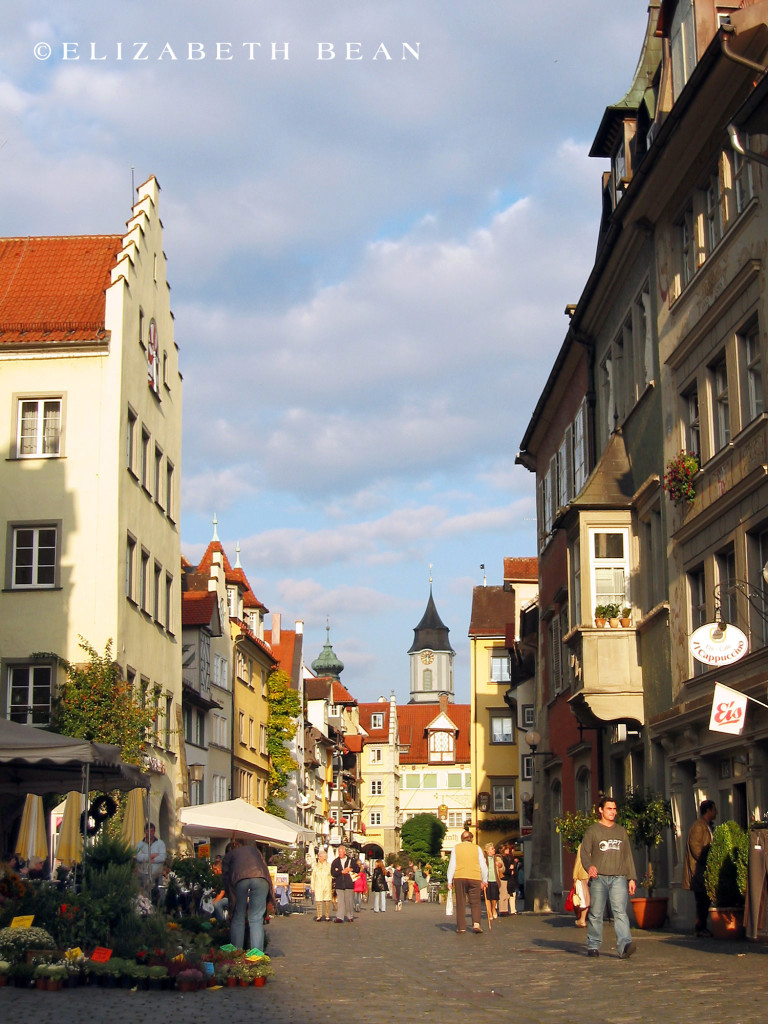 Maximilianstrasse (main shopping street) – picturesque houses, shops, and cafes line this fully pedestrian street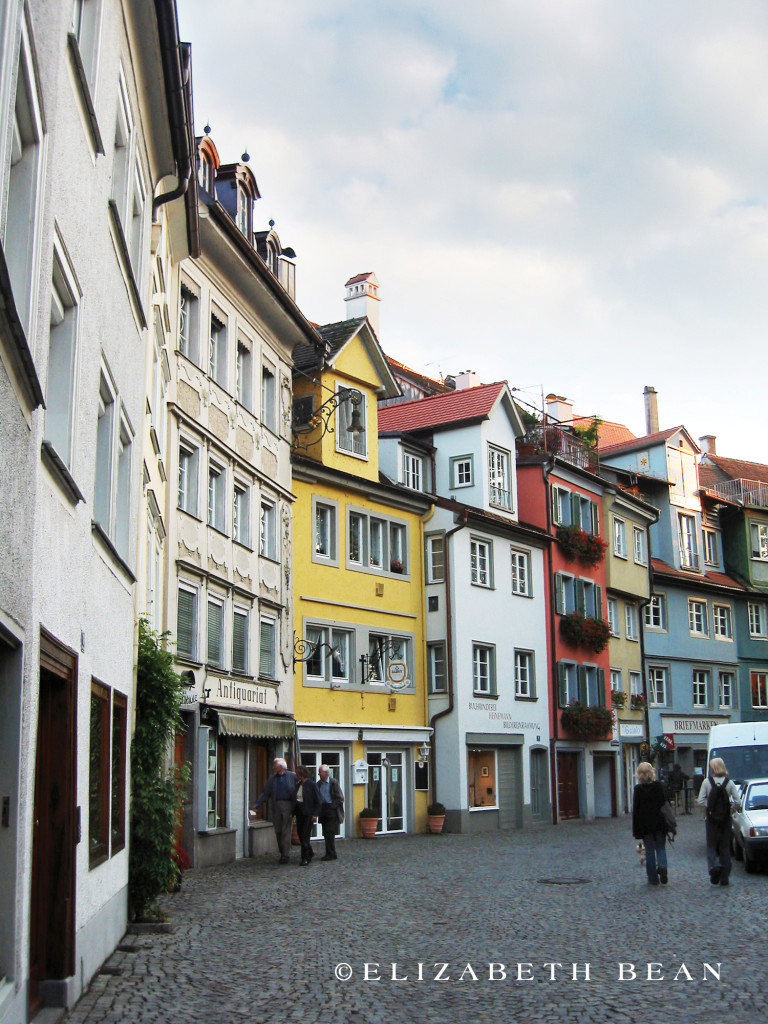 Discover Lindau – Look for a green plaques attached to the walls to locate historic homes
Humor – The Germans take their gardening very seriously
Schrebergärten – Germans are wild about gardening and rent out little plots on the edge of town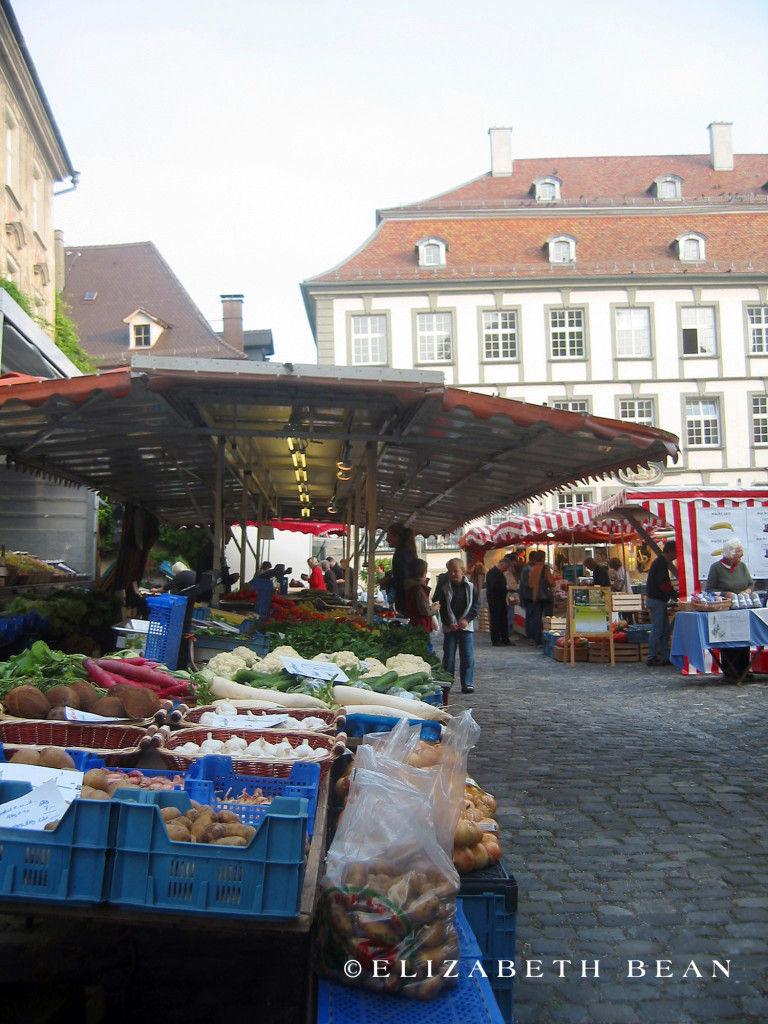 Farmers Market –The local farmers market is a fun place to sample a bit of Bavaria

Have you visited Lindau? We love to connect with others, so feel free to leave us a comment!
Related Posts:
Photo Journal: Oberstdorf
Oktoberfest for Beginners